If these wieners look familiar, it's because Belgian food stylist Erik Vernieuwe is obsessed with turning them into the most famous faces on the planet. In the digital pages of his Burp Zine, classic artworks and movie scenes become delectable edibles under the trained pasty chef, food historian, and recipe tester's careful gaze. A work is complete when Vernieuwe gives it a punny name like Wiener de Milo or Robodog. "It's becoming a bit of an obsession," he tells Creators. "I see something and think, 'Can I turn this into a hot dog?'"
Vernieuwe works with his husband, photographer Kris De Smedt, both professionally and when they play with their food. A fashion photographer in their hometown of Antwerp, De Smedt turns Vernieuwe's pun-filled creations into sleek, Instagram-worthy images. "His way of looking at things and how he sees light and color really works for the kind of food pictures we do together," Vernieuwe says. They often collaborate on "stupid things" between gigs because, as Vernieuwe puts it, he gets bored really easily.
Burp Zine is their longest-running "stupid thing" so far, perhaps because it's unabashedly dumb and playful. "It's just for fun. No depth to it whatsoever," Vernieuwe says proudly. Check out his handiwork below.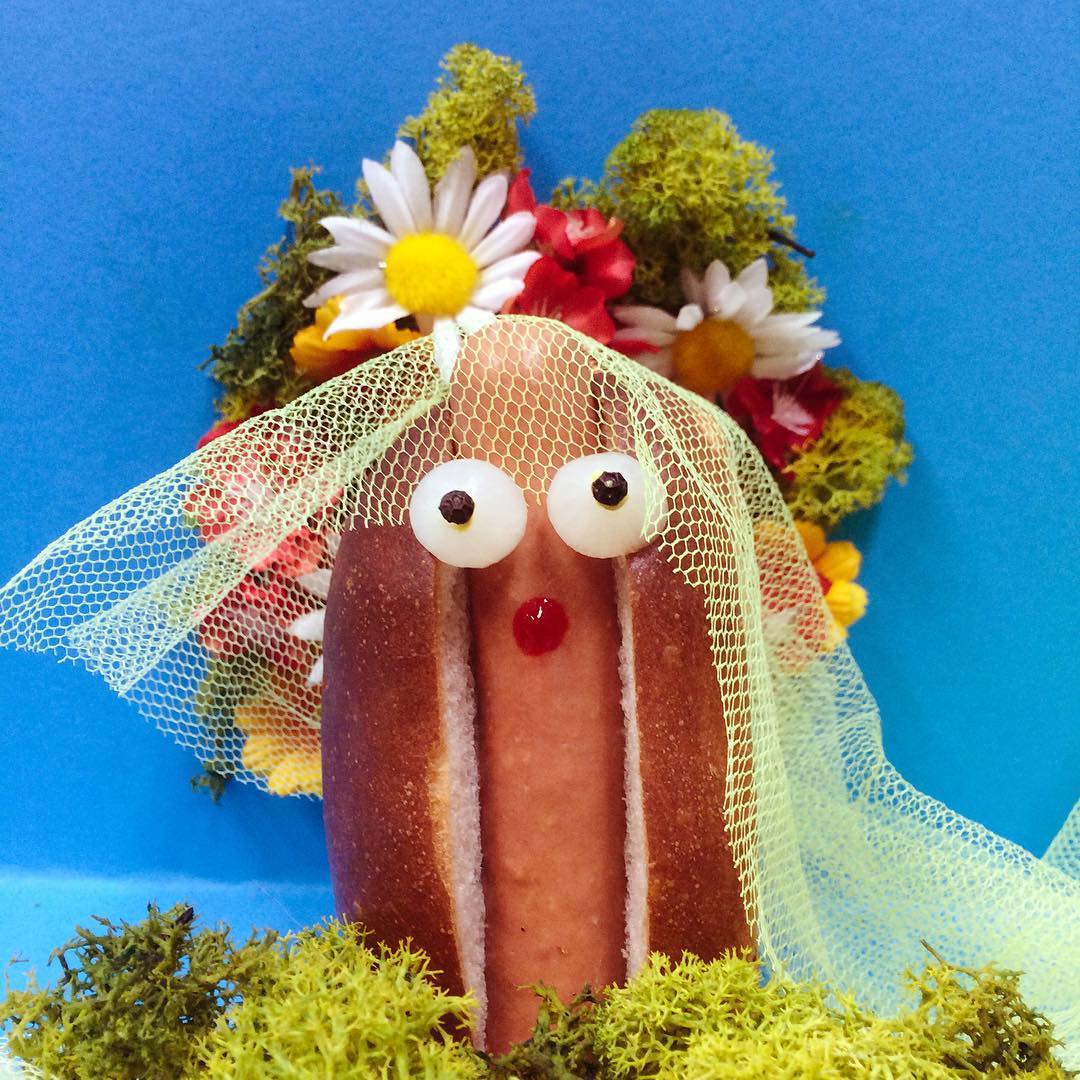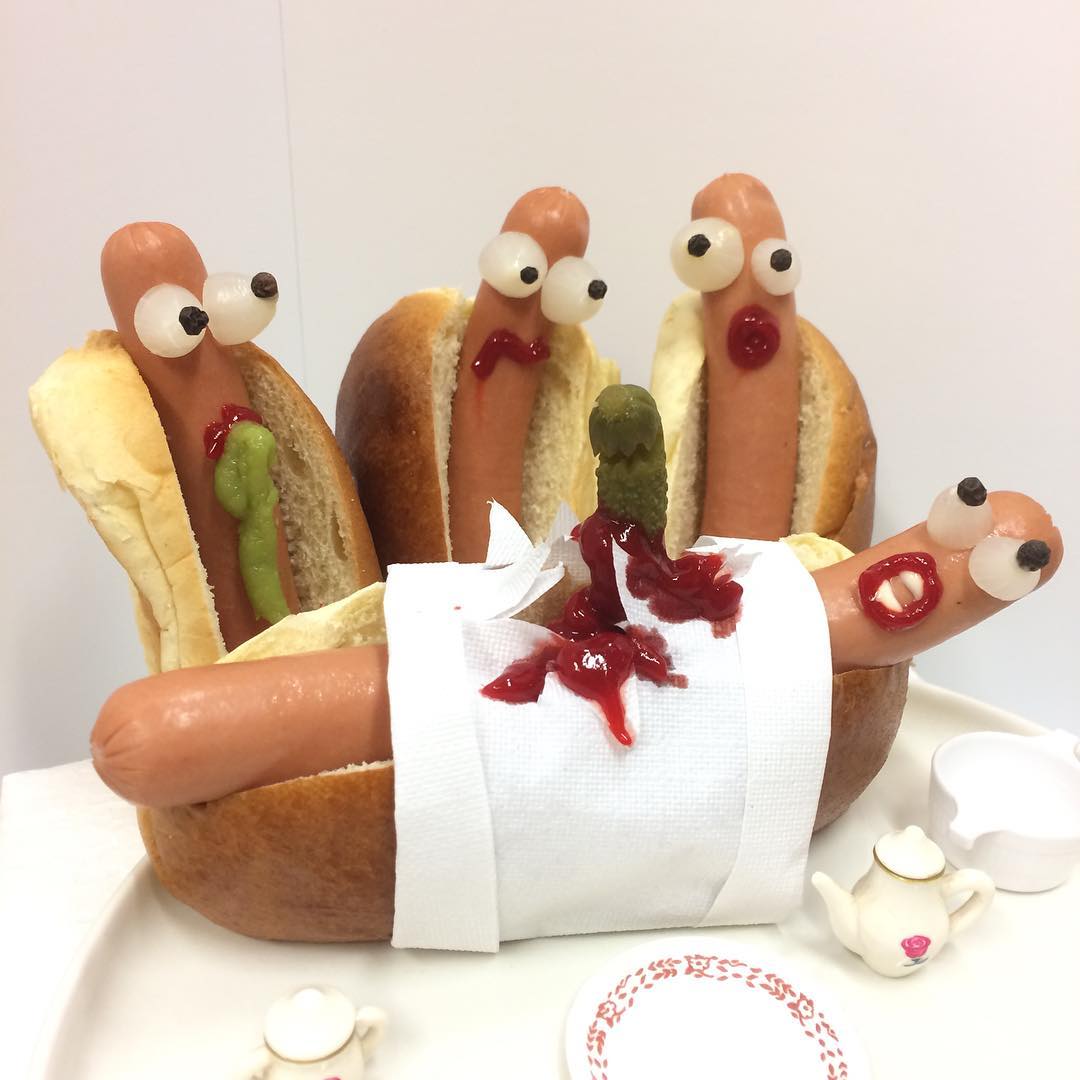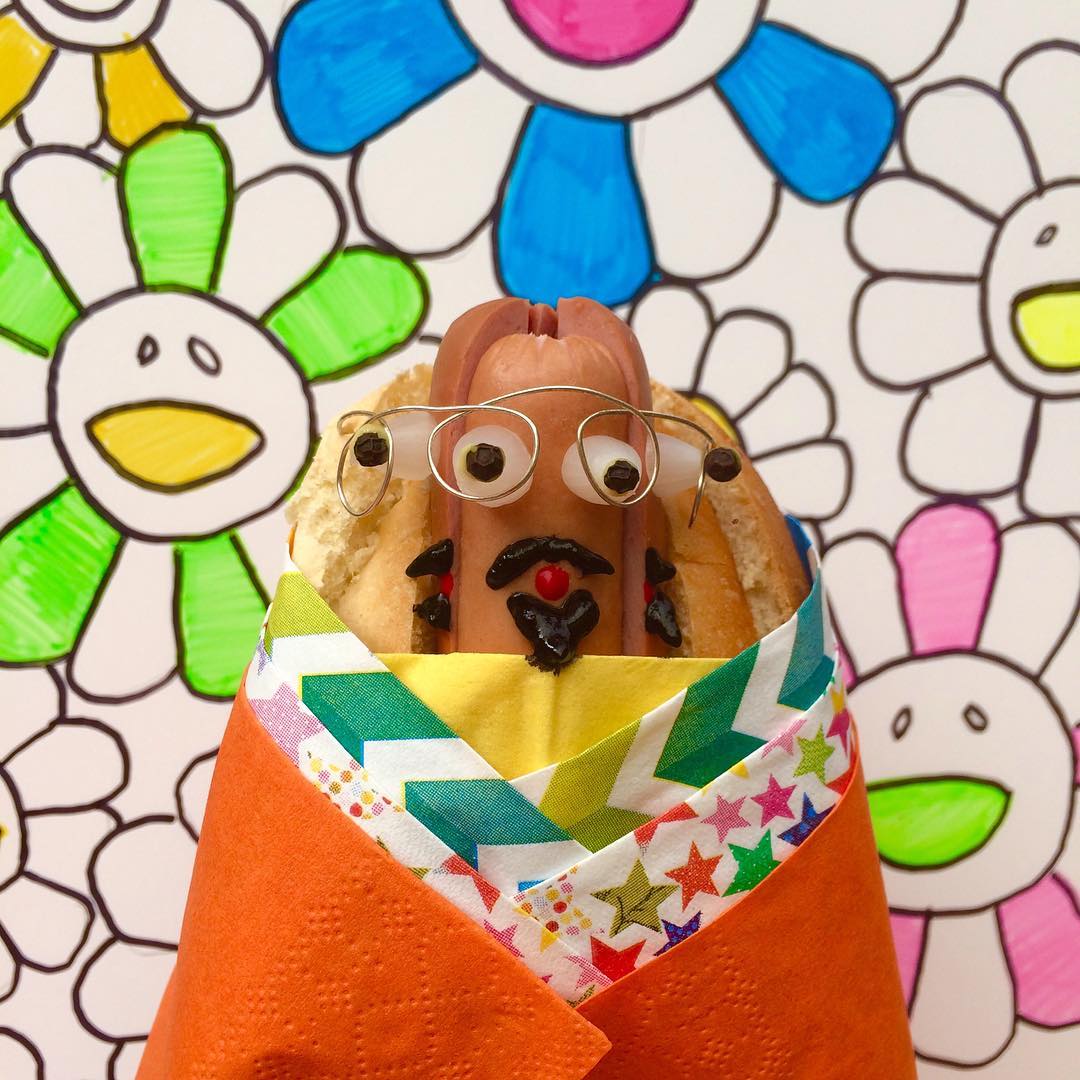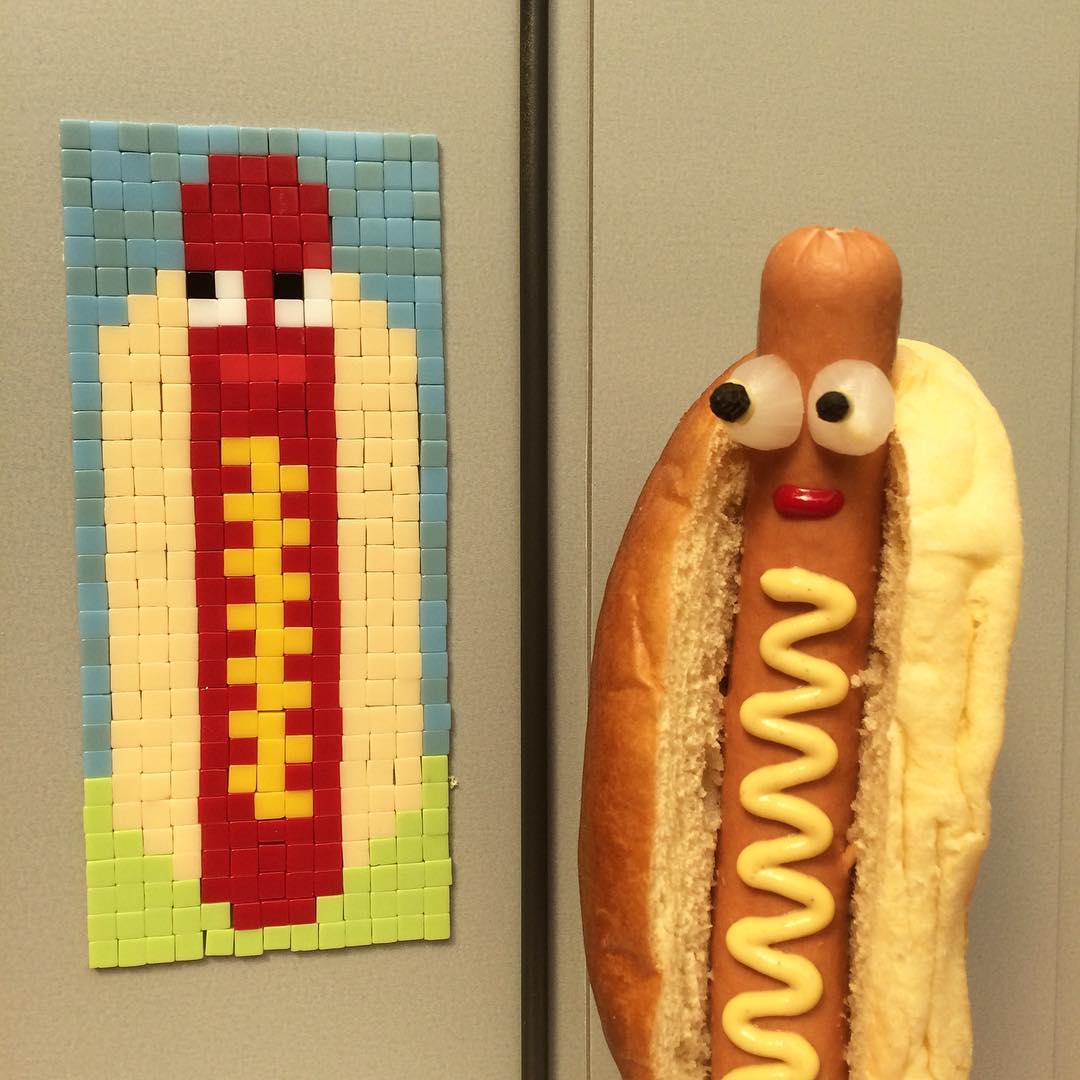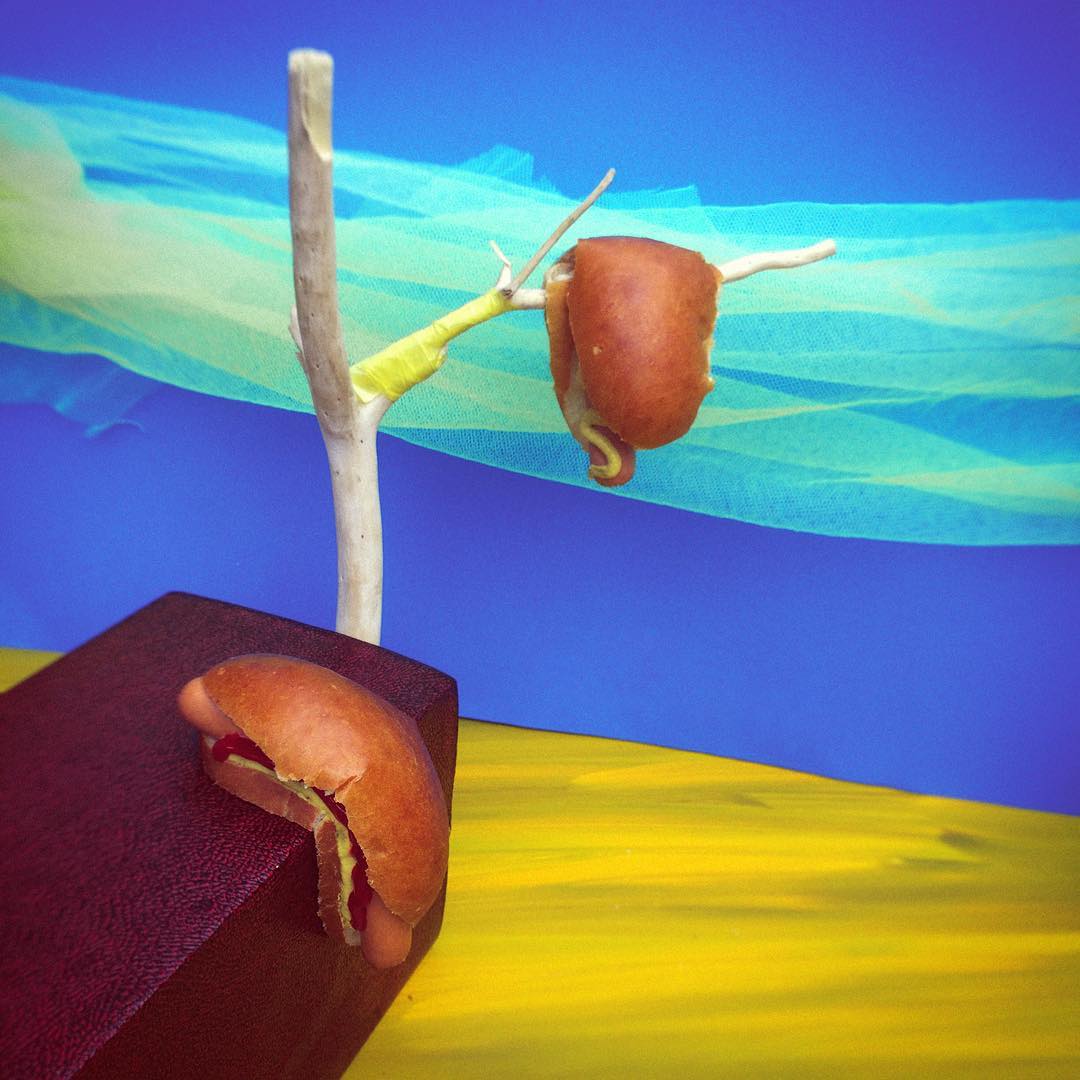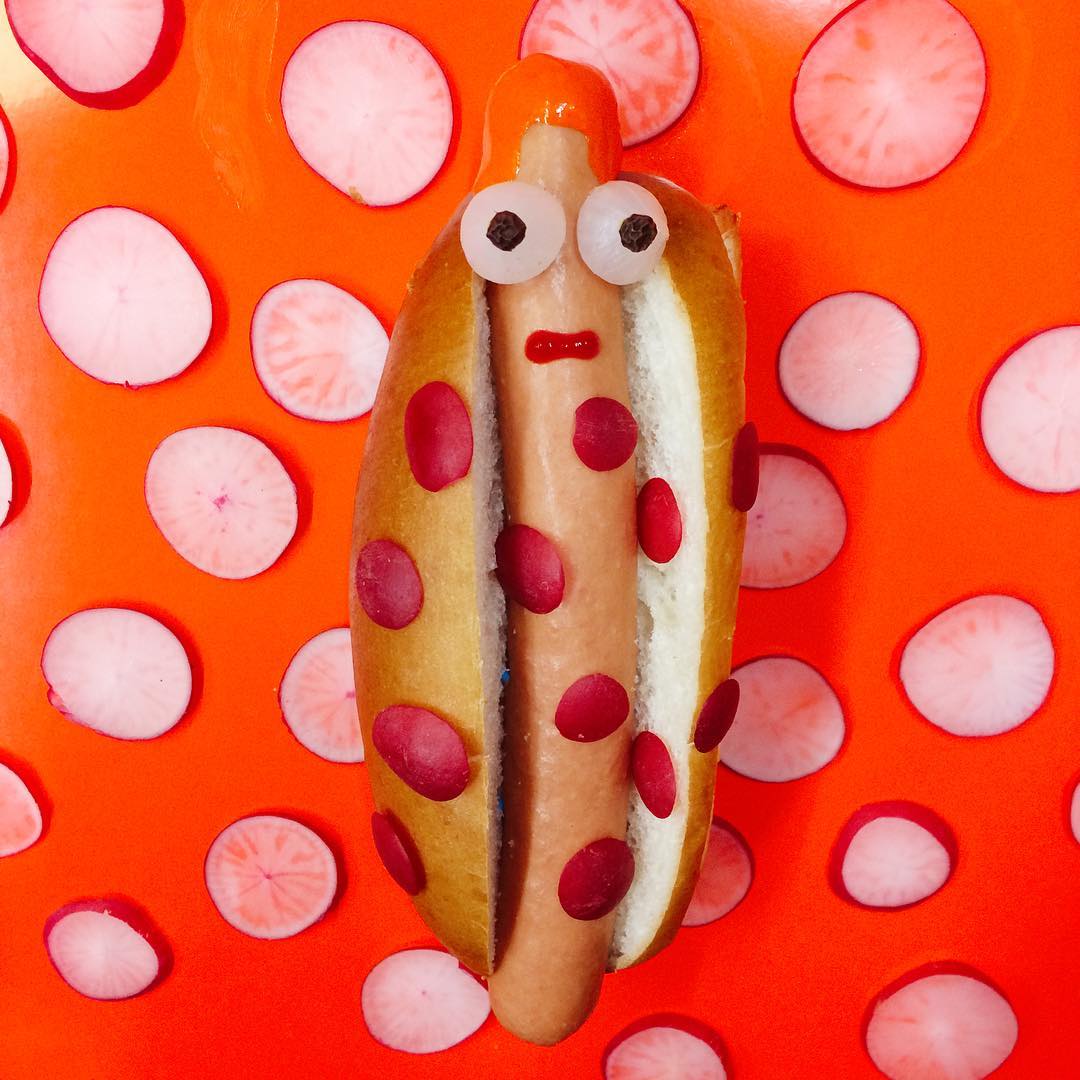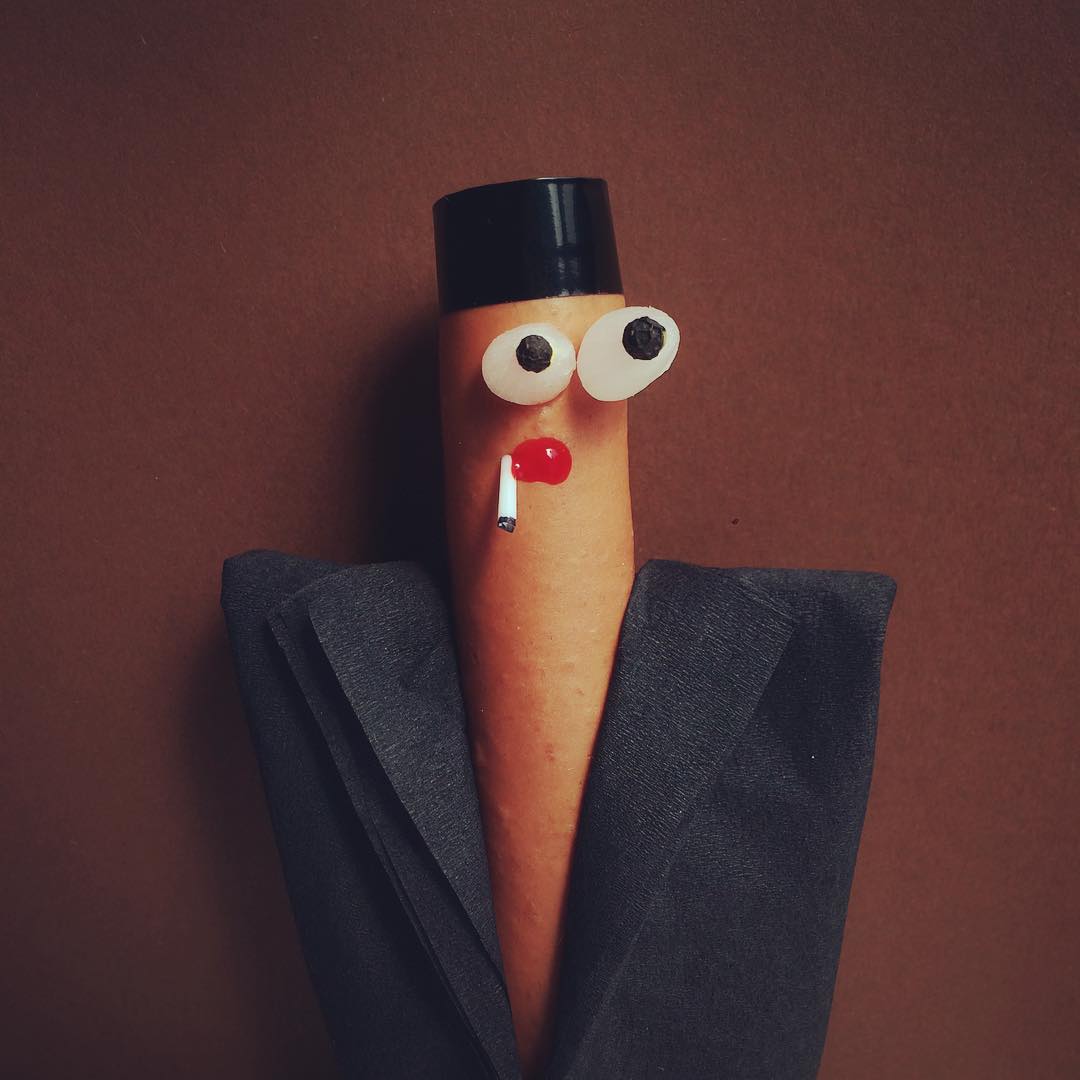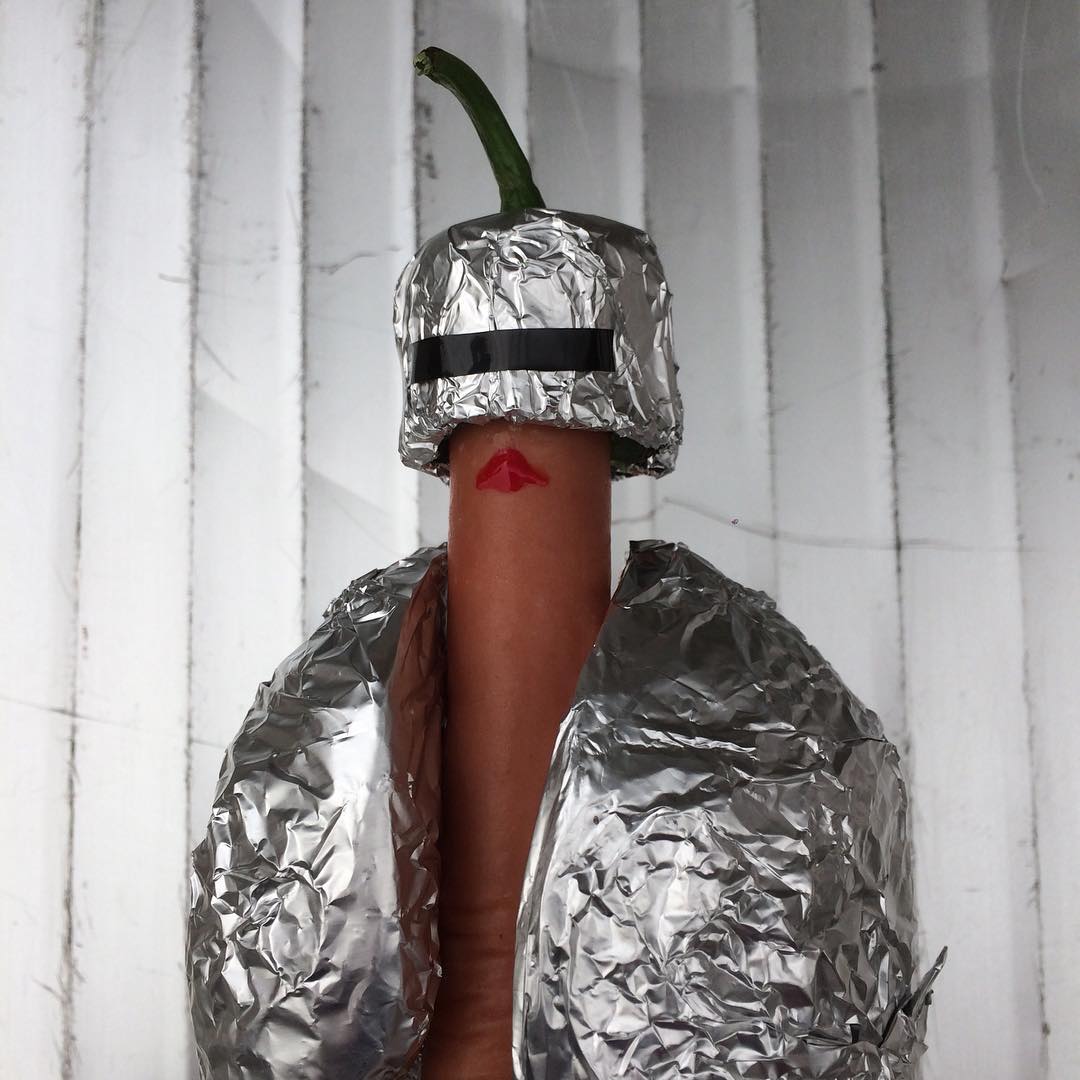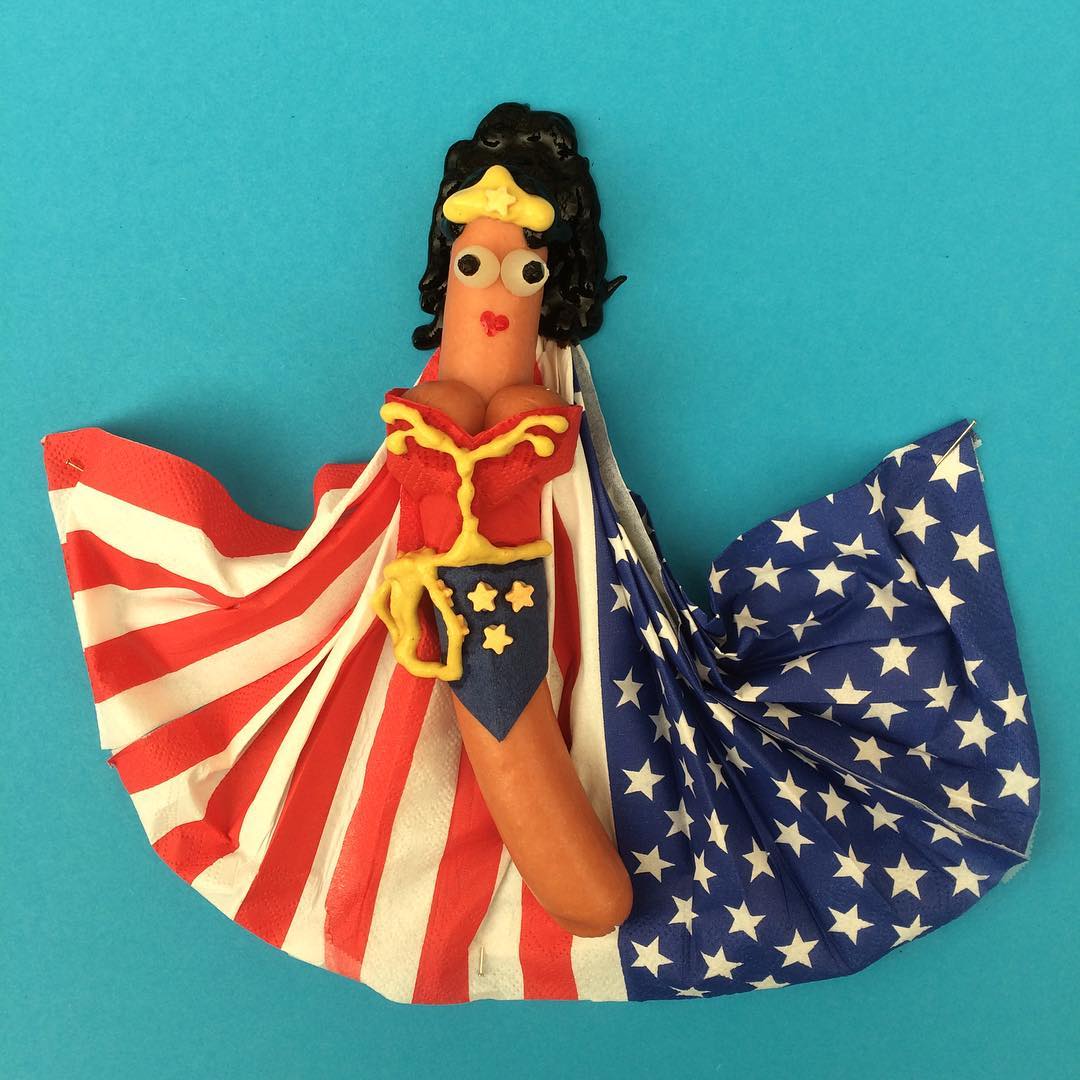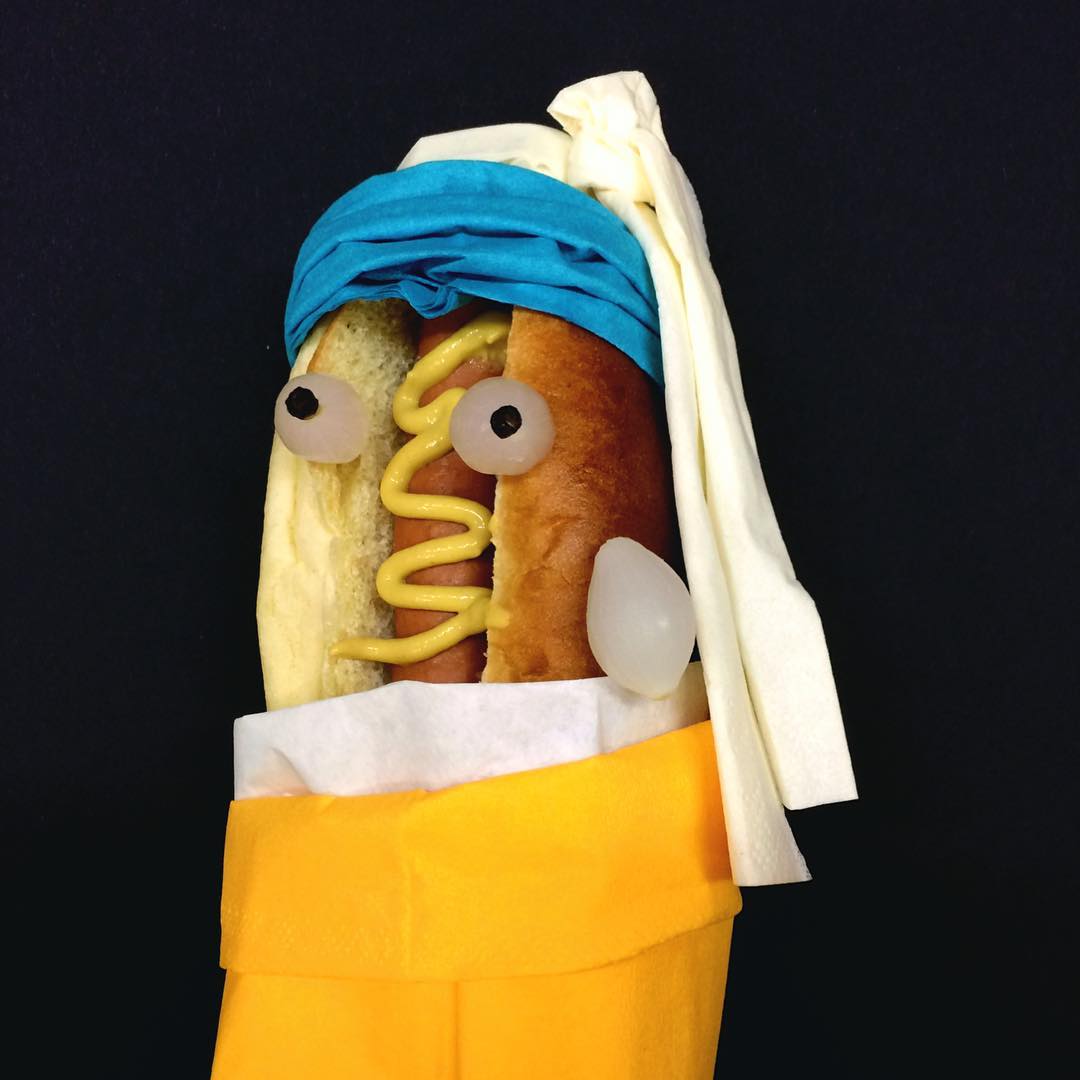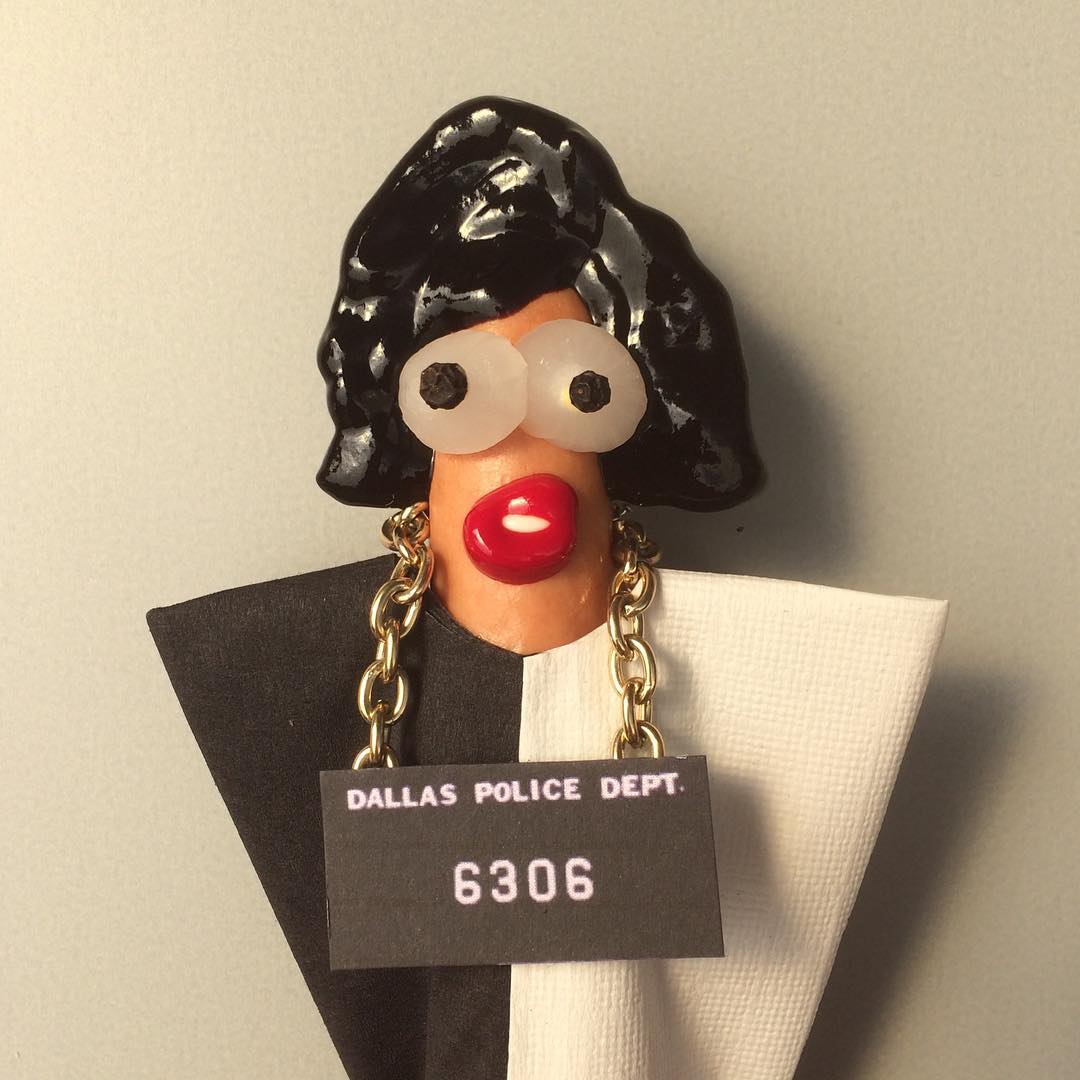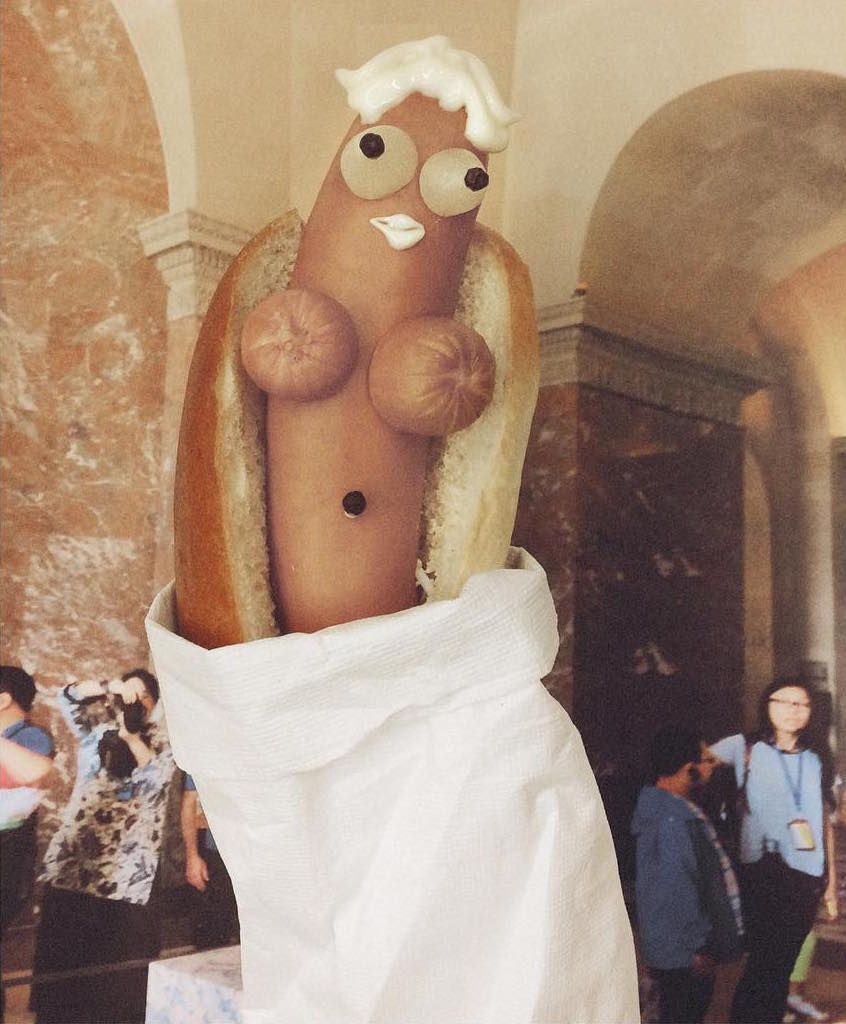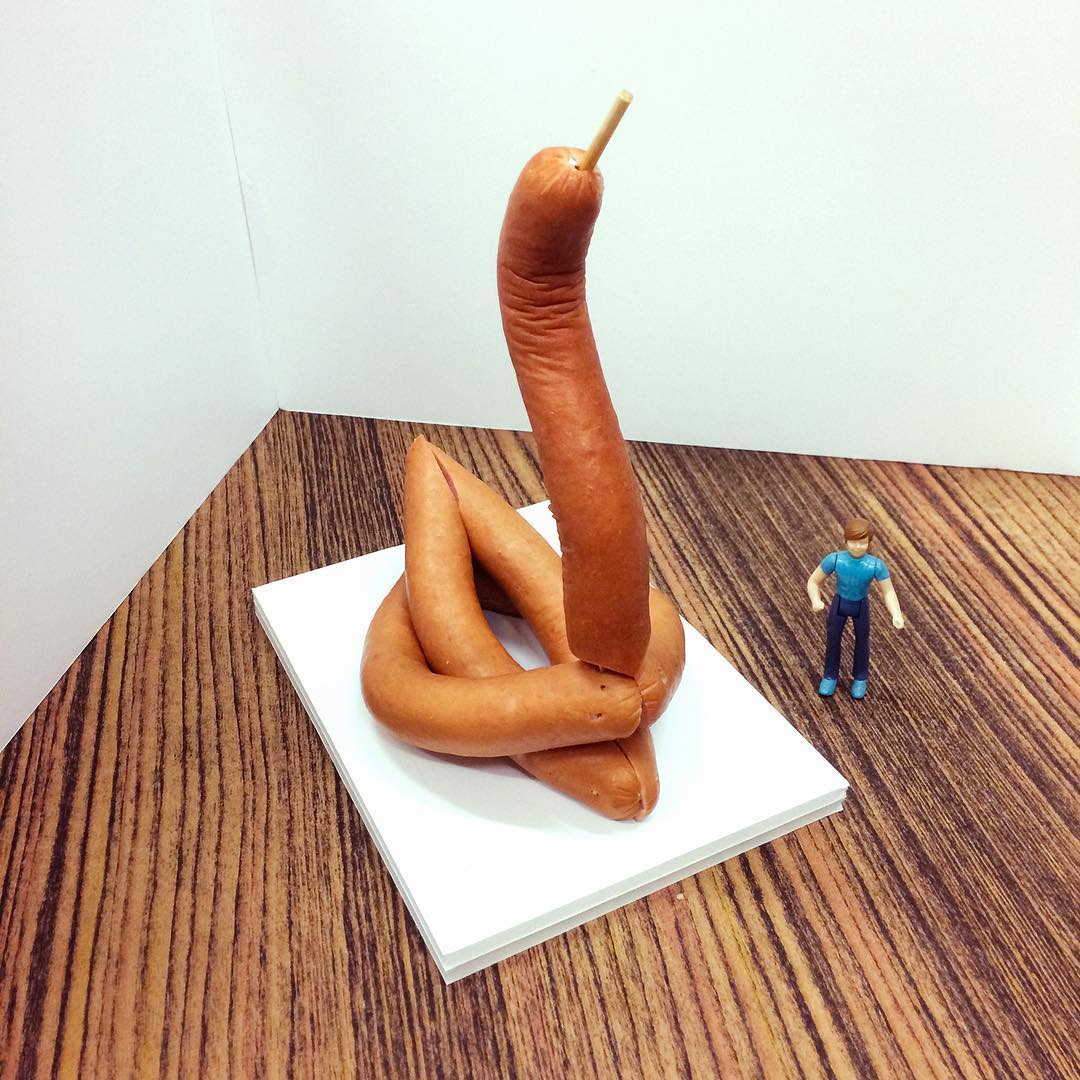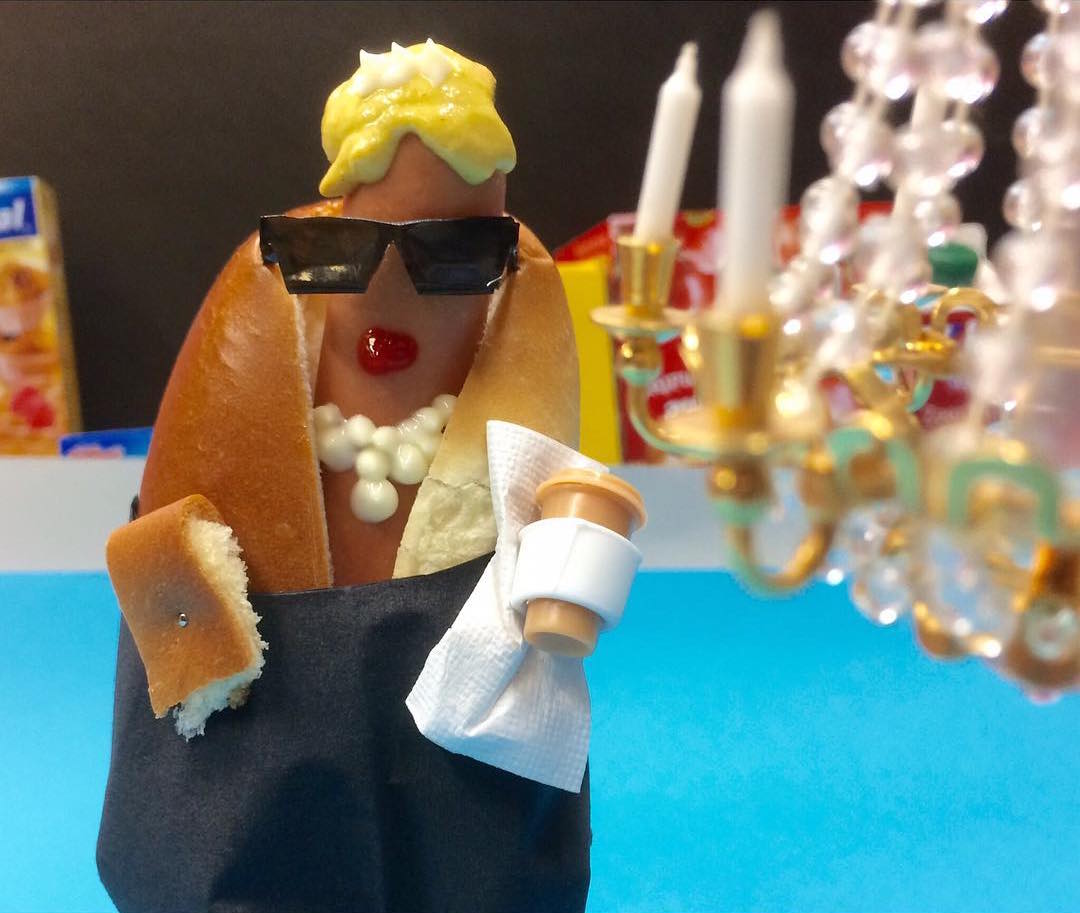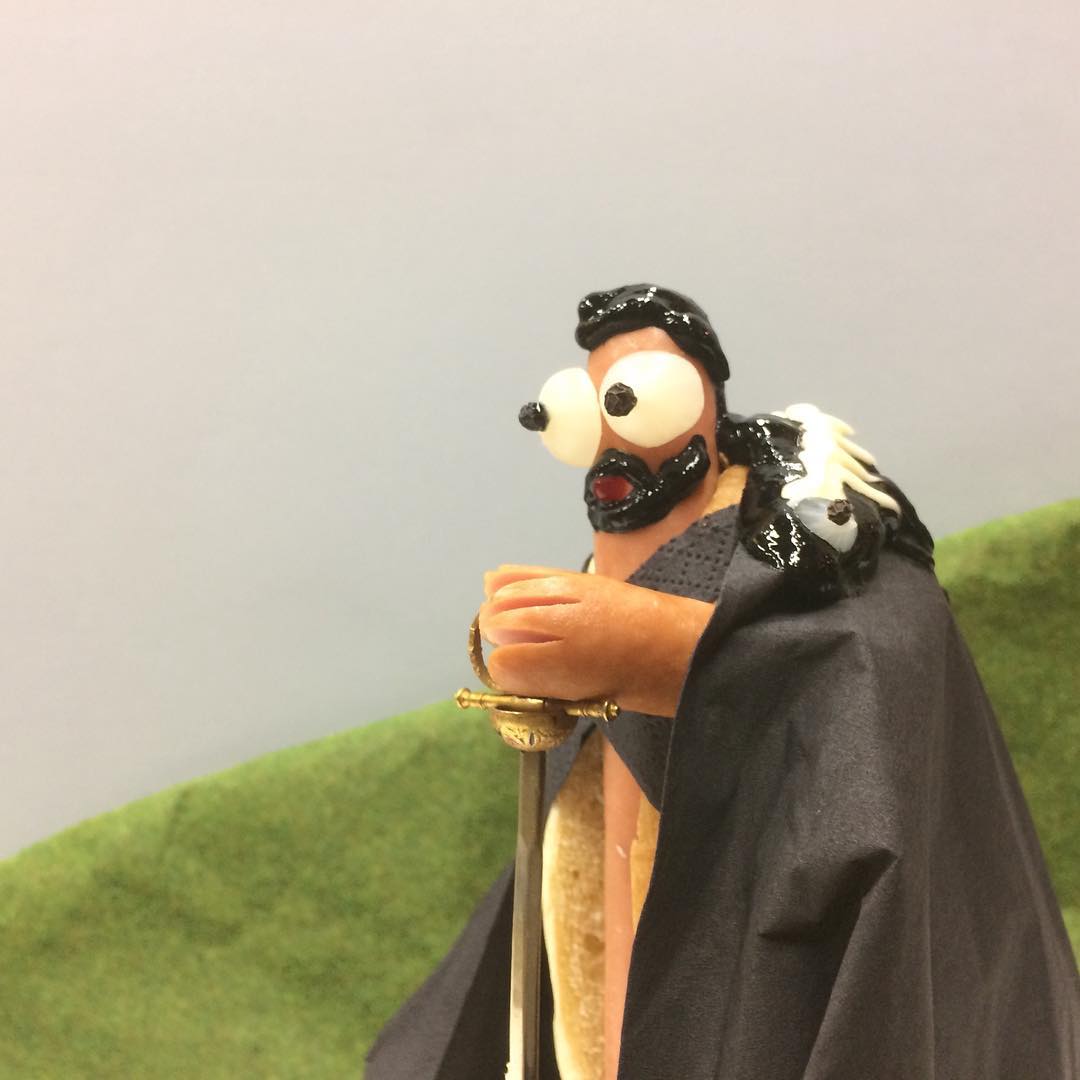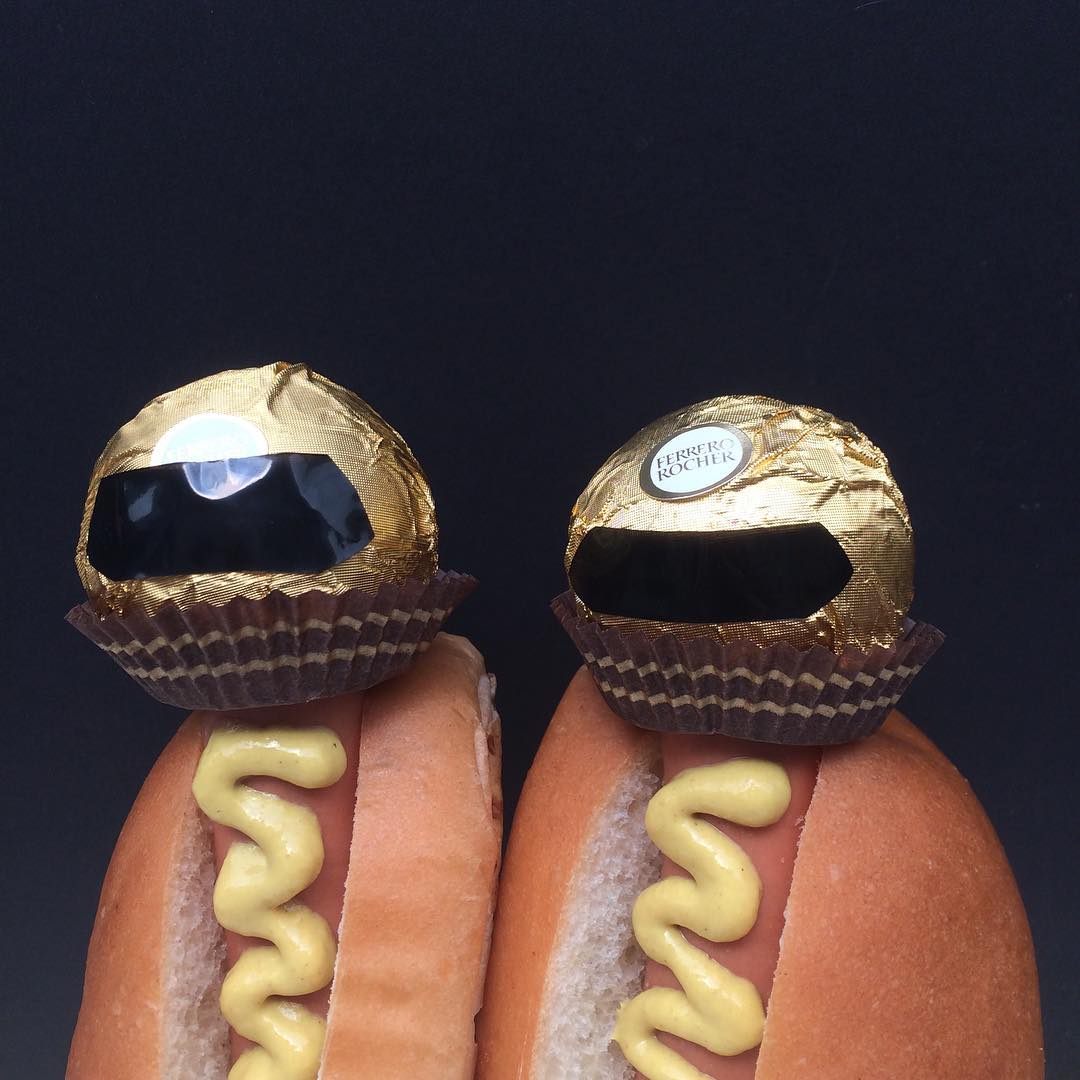 See more from here, and follow Burp Zine on Instagram.
Related:
Pyrotechnic Photos of Smoldering Pumpkins and Smoke-Bombed Squash

Photographers Murder Fast Food Favorites in These GIFs
How to Bake Salvador Dalí's 'The Persistence of Memory' as a Cake