Spain's King Felipe arrived in Catalonia's capital for the first time since October's illegal independence referendum, and separatists gave him a hostile reception.
Supporters of Catalan independence took to the streets and balconies of Barcelona on Sunday to chant anti-monarchist slogans and bang pots in a symbol of rebellion toward direct rule from Madrid. Spain's central government had suspended Catalonia's autonomy in the wake of last year's unsuccessful push for independence for the region.
Scuffles broke out between protesters and riot police on Sunday.
Ada Colau, Barcelona's left-wing mayor, and Roger Torrent, the speaker of the Catalan regional parliament, boycotted an official reception for the king. Meanwhile, protesters gathered outside and formed a symbolic yellow ribbon around the building to highlight the detention of pro-independence leaders. In the wake of the independence referendum, which proceeded despite having been ruled illegal by a Spanish court, a number of Catalan lawmakers were detained and charged with treason.
Colau announced on Saturday that she would avoid the official reception in protest at King Felipe's support for the Madrid government's crackdown on the separatist movement.
"I have informed the Royal House that I will not participate in the official receptions in these events with the king," she said. "The figure of the king should have maintained neutrality and advocated for conciliation, instead he showed zero empathy and opted for a hard line."
The king was in Barcelona to attend the Mobile World Congress, a major international exhibition for cellphone makers. Demonstrators opposed to Catalan independence also protested in Barcelona on Sunday.
The push for Catalan independence has brought about Spain's biggest political crisis in decades. In recent days, Spanish Prime Minister Mariano Rajoy's suggestion that Madrid could move to reintroduce Spanish as the main language in Catalan schools has further fueled tensions. Teaching Spanish — instead of the semiautonomous province's mother-tongue of Catalan — in schools would strike a blow against a key marker of Catalan identity.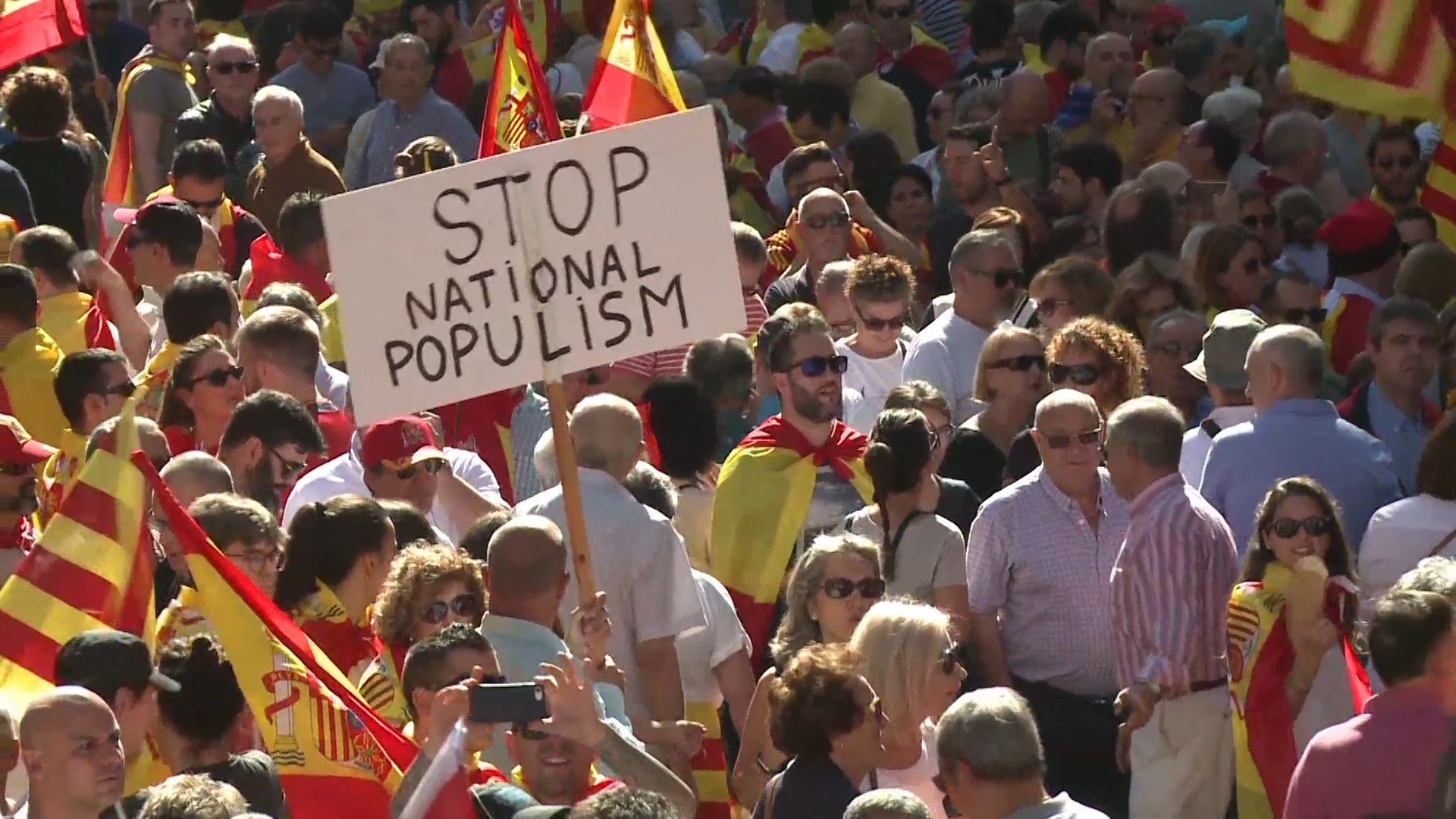 Cover image: Catalan Mossos d'Esquadra officers carry a protestor as they block TSJC (Superior Court of Justice of Catalonia) during a protest called by the 'Commitees in defence of the Republic' in Barcelona, Spain, Friday, Feb. 23, 2018. (AP Photo/Manu Fernandez)