It's a funny little coincidence that when federal agents began raiding multiple locations linked to Donald Trump's longterm lawyer, Michael Cohen, a scrum of reporters were already waiting outside one of the search sites: New York's Loews Regency Hotel. But they apparently missed the main event.
The reporters were looking for another Regency guest who also happens to be under investigation, the UFC fighter Conor McGregor. After making bail for hurling a handtruck at a bus full of MMA fighters, the first thing McGregor did was check into the Regency and take a shower. He's been there ever since.
Paparazzi often hang out at the Regency to troll for scandals, of which there have been many through the years. A keyboardist for the Smashing Pumpkins overdosed at the hotel in 1996, and the band's drummer, Jimmy Chamberlin, was subsequently arrested on drug possession charges. The hotel's lead concierge of 20 years said she once had to babysit Siegfried and Roy's tigers in the lobby and has stocked rooms with live crocodiles and penguins before, though not at the same time.
"I said to him, 'Don't go to the Regency,' and he was not gonna change his lifestyle."
Now, the president finds himself entangled in the latest instance of ignominy after a judge ruled there was good reason to believe Cohen stashed evidence at the hotel relevant to special counsel Bob Mueller's investigation into whether the Trump campaign colluded with the Russians to influence the 2016 U.S. election. After receiving the warrant, FBI agents seized emails, business documents, and information about a payment to a porn star — maybe even the one the president allegedly slept with back in 2006.
Trump has since deemed the raid an "attack on our country."
READ: What Michael Cohen knows about Trump, Russia, and Stormy Daniels
Trump's inner circle
Trump and Cohen aren't the first members of the administration to get tied up in drama at the Regency. In November, a woman told Page Six she followed Steve Bannon onto an elevator after she spotted him in the lobby, leaned in, and told him, "I hope you get what you deserve." His bodyguards had to hold each other back, she said.
"Bannon turned around, then one of his bodyguards made a motion like he was going to pounce on me. He had both hands out, like he was going to come at me and grab me, then another Bannon bodyguard held him back," she told the column.
Mike Pence also stayed at the hotel that month.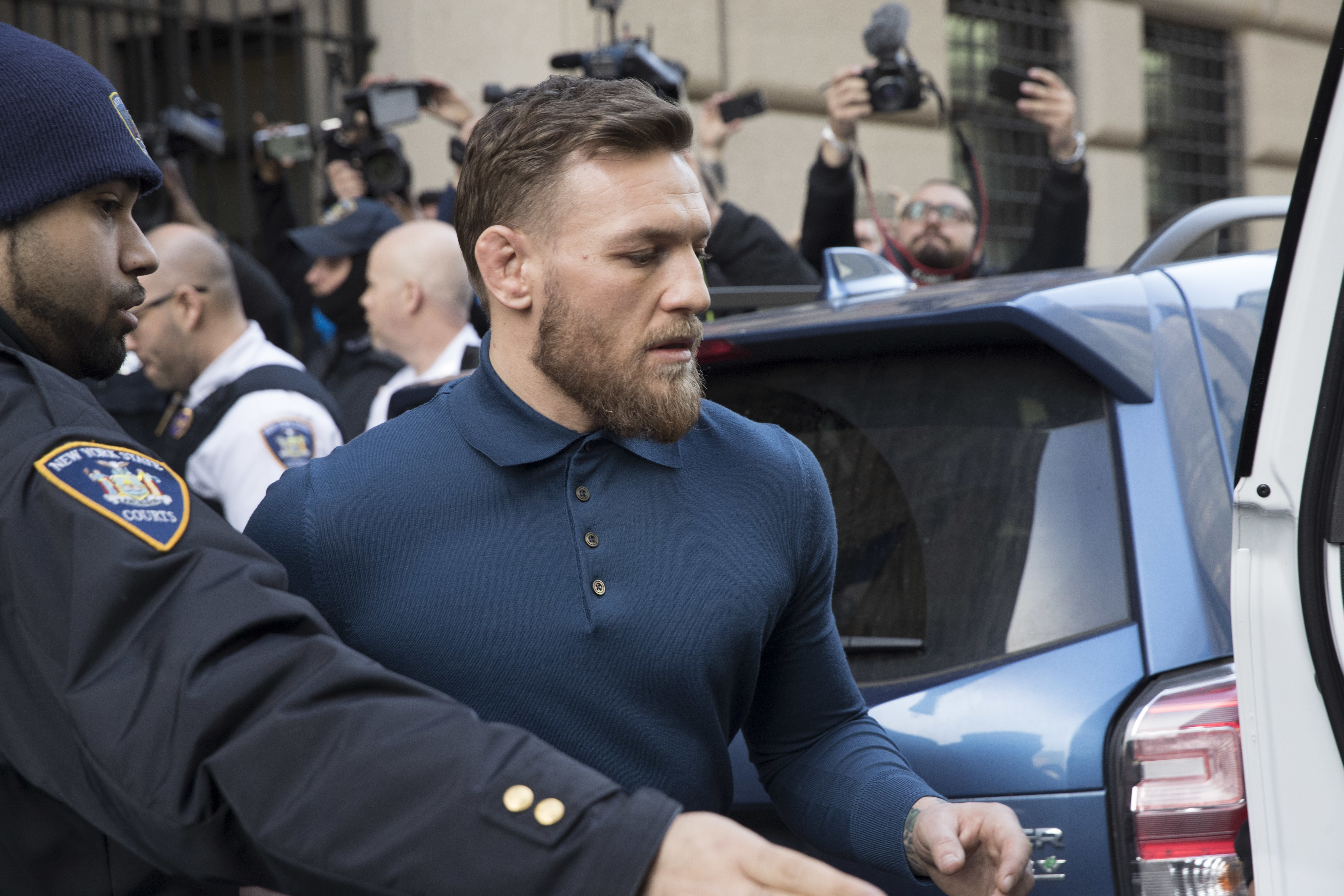 The 379-room building first opened in 1963, underwent a $100 million renovation in 2014, and transitioned into a campy, pop culture landmark in 2016. That's when Tom D'Agostino, the then-fiance of "Real Housewives of New York" cast member Luann de Lesseps, got caught kissing another woman at the lobby bar. Every single cast member has since discussed the indiscretion in excruciating details — and almost always with the clarification that it was committed "at the Regency." De Lesseps later cited the hotel by name as the reason her marriage failed after just six months.
"I said to him, 'Don't go to the Regency,' and he was not gonna change his lifestyle," de Lesseps explained in a September 2017 one-on-one special with "Housewives" producer Andy Cohen. "Yes, he did [go back] and it was a problem for me. I expected more; I expected it to change."
When Trump's former White House press secretary Anthony Scaramucci was sued for divorce last summer by his nine-months pregnant wife, the Regency also came up. The couple has since reconciled, but part of the reason they split was that Diedre Scaramucci had gone from "being arm candy to [being a mother] and being unavailable for nights out [and hobnobbing]," Page Six reported at the time. Her new aesthetic was troubling to Scaramucci, one unnamed "financial adviser" buddy told the column, in part, because it held him back at the hotel.
"He likes to be around power players. And Donald Trump is that to a certain extent. Bo Dietl is to another extent. He likes to be at the Regency, at Rao's, wherever you can hobnob with Wall Street and New York glitterati," said the financial colleague.
Trump and disgraced casino magnate Steve Wynn were also once spotted dining together there in 2012. Even Trump's business associates use the hotel for covert meetings — Soviet-born convicted scam artist turned FBI informant Felix Sater met Cohen and Ukrainian lawmaker, Andrii V. Artemenko, there on January 27, 2017. Their meeting, to discuss a Ukrainian peace plan that might have lead to the rollback of sanctions against Russia, has been of particular interest to Mueller, apparently as much for the content of the conversation as for the three men's wildly contradictory accounts of what they did next.
READ: Trump slams Cohen raid and hints at firing Mueller
Another coincidence
The list of names spotted at the hotel also includes ones that make sense together only when grouped in scandal, like news anchor Matt Lauer, accused of sexual assault, who was spotted lunching there last week. Disgraced former New York mayor Eliot Spitzer also breakfasts there on occasion. In January, actor and director Greta Gerwig declared at the Regency that she would no longer work with Woody Allen, the director accused of sexually assaulting his young daughter, and who was himself once profiled at the hotel by the New York Times.
The Regency calls itself the "home of the power breakfast," but meeting anywhere there requires walking past the entrance to the lobby bar where D'Agostino repeatedly cheated on his Real Housewife. The bar might, in fact, be cursed. Actress Sofia Vergara and her then-boyfriend and current Trump supporter Nick Loeb were spotted fighting there in 2012, three weeks before they broke up. And it's the same bar where film producer Rielle Hunter and then-presidential candidate John Edwards first laid eyes on one another in 2006 before having an affair that resulted in one baby, two national villains, and six felony charges.
Their chance encounter was well in line with the hotel's self-described offerings of "unprecedented amenities and experiences in the heart of Midtown Manhattan, all from an unparalleled Park Avenue address." Hunter was a former party girl upon whom a cocaine-addicted character in Jay McInerney's "Bright Lights, Big City" is based, and Edwards was a married, pro-family values U.S. senator from North Carolina who was gearing up for his second presidential run.
"You are so hot," Hunter said she told Edwards after meeting him in the Regency lobby. Later, the unlikely pair retired upstairs to a Regency hotel room for "the most extraordinary night of my life," Hunter wrote in her 2012 memoir.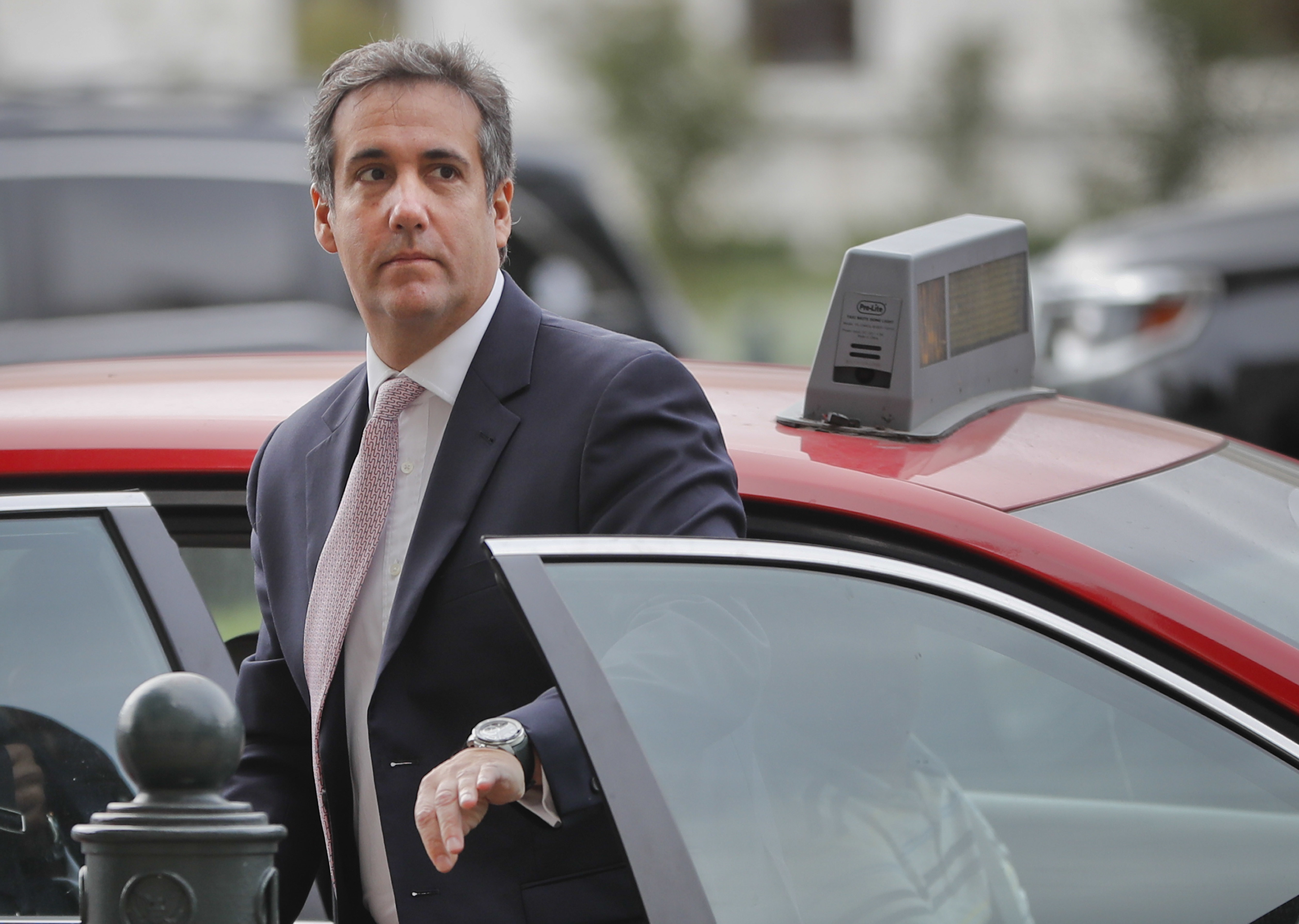 It's another funny coincidence, then, if investigators are focusing on Cohen for potential bank fraud, wire fraud, and campaign finance violations, as the Washington Post reported, a theory supported by the feds' seizure of information related to the payments Cohen made just before the 2016 election to a porn star. That's not so different from the Edwards case, which was brought on the grounds that he and two others conspired to spend almost $1 million to keep the affair under wraps from voters until Edwards finished the campaign. Edwards maintained his motive was to protect his terminally ill wife from the shock of finding out. The same defense, however, might not prove as successful for Trump, who cheated on his first wife, Ivanka, with his second wife, Marla, and has been accused of cheating on his third wife, Melania, with a growing number of women.
Edwards eventually walked on all the charges after an investigation and trial that took three years for him to win, at a considerable financial and emotional expense. His wife Elizabeth died of cancer before his acquittal.
In the coming weeks, we'll see what criminal charges, if any, the newest Regency scandals bring. But until then, the Regency, well, it beats on, a boat against the current, borne back ceaselessly into the past.
Cover image: The Loews Regency Hotel is seen in New York, Monday, April 9, 2018. (AP Photo/Craig Ruttle)(AP Photo/Craig Ruttle)