What would have happened to Chelsea Manning had President Obama not commuted her 35-year prison sentence to time served last Tuesday? Thankfully, we'll never know—but it's more than likely things wouldn't have gotten better under the Trump administration.
While Manning did see victories in her battle to seek treatment for gender dysphoria while incarcerated, it's unmistakable that the Army's treatment of her has been incredibly cruel throughout her incarceration. To seek the life-saving hormone therapy she needed, she had to fight tooth and nail; last year, she was sentenced to solitary confinement as a punishment for attempting suicide, which caused her to attempt suicide once more; this year, the Army continued to deny permission for her to grow her hair past male military grooming standards. Enduring seven years of that nearly left her dead; it's hard to imagine what seven more, no less the 28 years of her sentence that remained, would have done for her emotional and mental state.
As an ACLU attorney working to defend Manning's right to treatment for gender dysphoria, Chase Strangio has been instrumental over the past several years in both promoting awareness of the cruelties Manning has experienced and helping her to secure her legal rights. Last Tuesday's news was monumental for hundreds of thousands, and it was no doubt especially monumental to Strangio, who has been at the forefront of the fight to secure Manning's freedom. He spoke with VICE in the days following the commutation news about what it means to him, to her, for those she's inspired, and what's next.
VICE: Can you speak to the treatment Chelsea has received over the past seven years, what this means for her and her life, and what's next?
Chase Strangio: It's been a really horrible and harsh seven years for Chelsea, and I will say that she handles the many difficulties she's faced with unbelievable grace, far more than I would. But right before her arrest in 2010, she was struggling with gender dysphoria, she was serving in a war zone and confronted with the atrocities of war, then immediately put into solitary confinement in a cage in Kuwait, and those conditions were replicated in many ways for months at Quantico. Especially coming out of an incredibly painful and traumatic deployment, those stretches of solitary were very destabilizing for her, as they would be for any human being. Solitary confinement is a gruesome and torturous practice that people from the international human rights community to the medical community to the president himself have recognized as anywhere from torture to illegal to impermissible. Those conditions certainly have had a lasting effect on Chelsea's health and well-being, as they have for so many.
During her court martial, she made a decision to not come out as transgender. But the day after her sentencing, she made clear that she would begin to live publicly as a woman and seek treatment during her incarceration. And from thereon the military's immediate response was that they absolutely, categorically do not provide this treatment. It was stunning, since that is a plainly unconstitutional position to take, which we knew well, and so then the ACLU and I became involved. The ACLU had been involved in other capacities before that, on the whistleblower aspects and about the treatment she experienced at Quantico, and then I became involved around access to treatment for gender dysphoria.
Chelsea was characteristically optimistic that the military would do the right thing. You know, for someone who has endured atrocious treatment by the American government, she has an enduring faith in our democratic principles. She believed that the military would treat her, she made every formal request imaginable, and every single request was denied or ignored, so we ultimately filed suit against the Department of Defense. We were able to get her hormone therapy and access to cosmetics—but the government really fought to restrict her ability to grow her hair, not just by denying her request but by aggressively litigating against that claim, in ways that were inconsistent with positions the Obama administration took with respect to trans rights elsewhere.
One of the most emotional things for me to think about is that Chelsea's going to be able to leave prison in four months, grow out her hair, and express her gender on her own terms, after a decade of having every aspect of her bodily autonomy controlled by the government. It's really incredible to think about that, and how life-affirming that will be.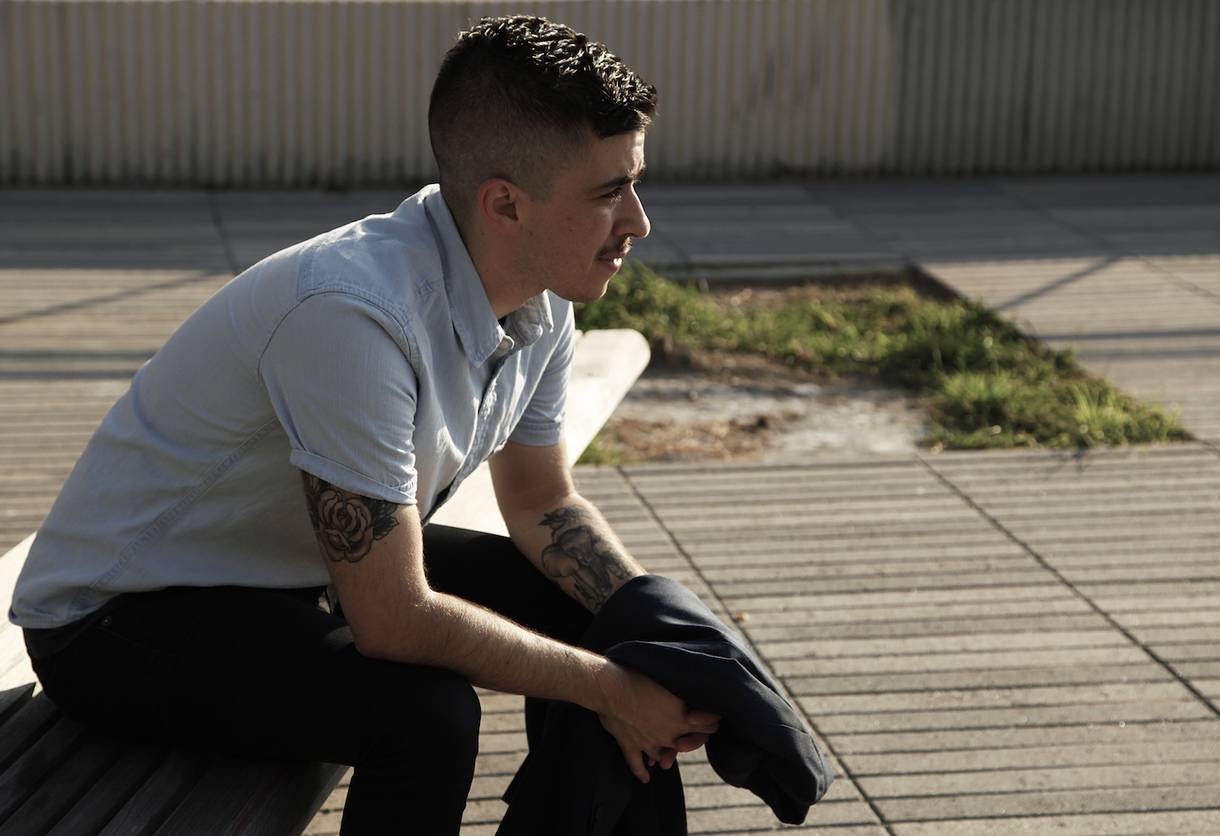 You've written about the ways Chelsea has often been made out to be a symbol, rather than a person. Can you expand on that?
One of the general realities of incarceration is the way we dehumanize those we cage and lock away. We do that in a number of ways—by literally removing people from society, but in other administrative and emotional ways, too, by restricting people's access to communication, to touch and intimacy—and that makes it much harder to perceive them as human beings. Which is, of course, the precise purpose of our punitive incarceration machine.
For Chelsea in particular, the government was very invested in taking away her voice and making her a symbol and an example to justify its incredibly cruel treatment of her. As advocates working with her, one challenge was finding ways to help her tell her story on her own terms, and be experienced as a human being by the public. Even listening to reactions from the media last week, nobody has any idea who she is, and, most frankly, have no idea what her case is about. They think she's a traitor, because that's what's being told to them, but she's this compassionate, patriotic person who joined the military in part because she was poor and had no money to pay for college, and in part because she has this deep sense of patriotism and wanted to serve her country in the aftermath of 9/11. During that time, she experienced homelessness and all sorts of discrimination as a young queer person, she served in the military under Don't Ask Don't Tell and the ban on open trans service. These are things about her that so few people realize or know—her motivations for service, her dedication to country, and the systemic discrimination she experienced as a low-income queer and trans person.
During these last three years, she has been able to write some and share her story, and we were able to help her with her Twitter account and things like that. But she hasn't been seen, you know? In so many ways—not just visually.
I'm sure things are going to want to calm down a little after she's released, but what are the next steps for you? And I'm sure at some point she's going to put herself out there, when she's ready—I'm wondering what that vague future is going to look like?
When we began to have more concrete talks about the future, when it seemed like commutation was a possibility, as cautious as those conversations were, two things emerged. The first is that transitioning out of incarceration is an incredibly complicated emotional and physical process—at least, I can only imagine. And Chelsea understands that she's going to need to care for herself in a variety of ways, and hopefully those of us who are close to her can help her get the tools and resources she'll need for that. Wherever we are as human beings, we create survival and defense mechanisms to help us cope with our surroundings, and no doubt those are heightened and made more complex in the various institutional settings she's been part of, from the military to the various sites of confinement where she's been held. So there will be a process of making sure she can be safe and healthy and get access to the care that's been deprived from her for a while.
Second, she feels an incredible sense of responsibility and commitment to the trans community; she is inherently, will always be and always want to be an advocate, and is looking forward to engaging in these conversations and fights from outside of prison, and really just participating in the fights ahead for the trans community, of which there will no doubt be many. I think she'll definitely keep up that work, and I really look forward to watching her grow and learning from her as we move into this next stage. I've been really inspired by working with her for the past three and a half years, and just know that we'll all have so much to learn from her as she continues to develop in the free world.
This conversation was edited for length and clarity.