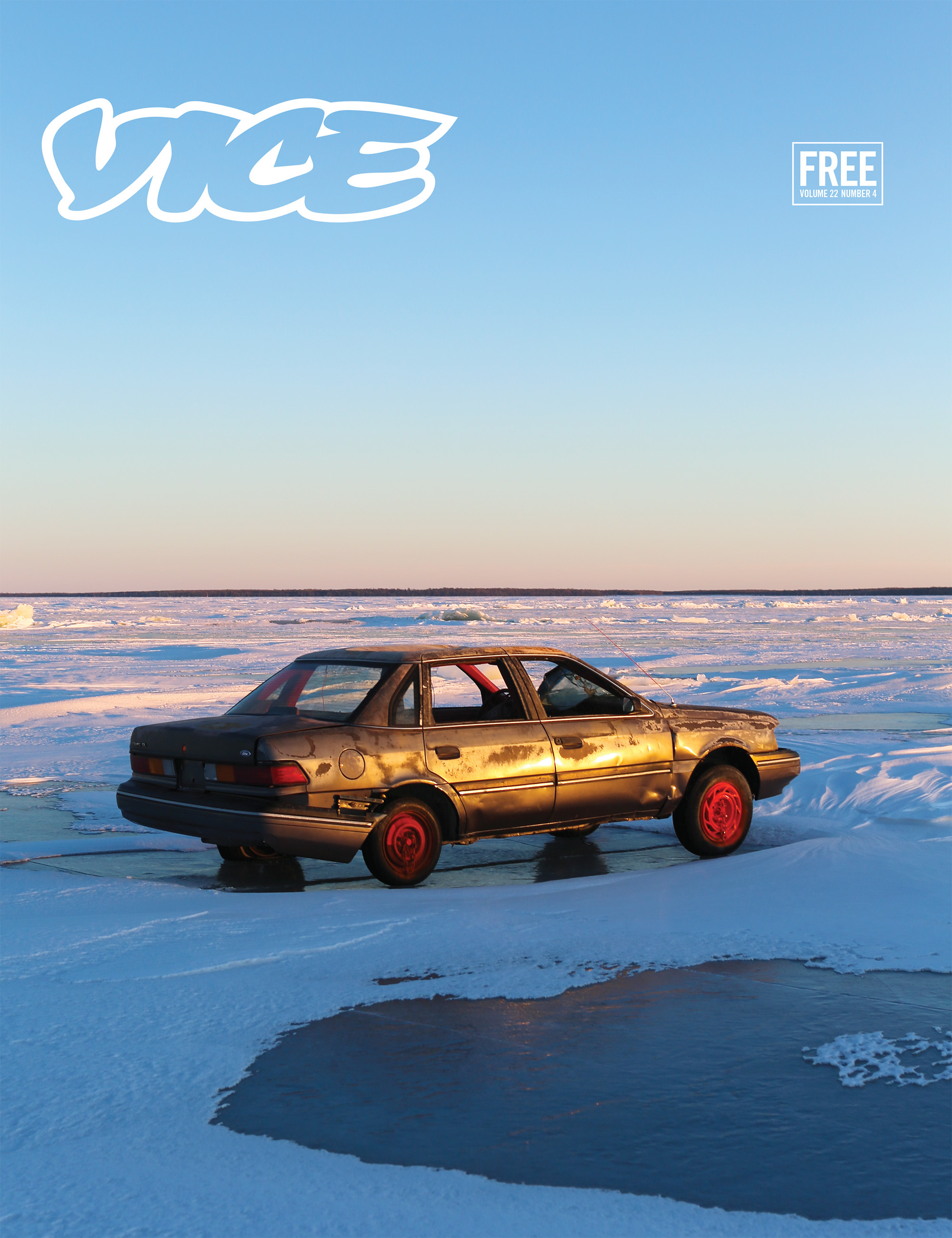 Stop creeping on your ex's Facebook or trying to use WebMD to diagnose that sore you discovered this morning—we just posted the April edition of VICE's print magazine on VICE.com. We're calling it the Magic Hour Issue, and you can read it in all of its glory right here. While every story, photo, and illustration is worthy of your time, here are a few of the issue's brightest gems:
We've got a nice, long feature on Enric Duran, a Robin Hood–like guy who stole hundreds of thousands of dollars from European banks to start a progressive hacktivist commune. The article is by Nathan Schneider, who's written for us in the past on the prospect of a universal basic income and the four-hour workday. Schneider traveled all the way to Catalonia to meet the famed hacker, who is still on the run from the authorities and continues to pose a threat to the global financial system.
We're also proud to announce a new monthly column by Hairpin founder and all-around lovely human Edith Zimmerman. It's called "A Better Edith." For the next year, she'll do something to improve herself and then write about it for your reading pleasure. For her inaugural column, she tortured herself at CrossFit.
We sent photographer Bruce Gilden to the Monster Arm Wrestling competition in Iowa, and he came back with these gritty portraits. It's the latest in his series of super-up-close photos he's done for us—he previously shot the women of Wall Street, guys in Camden, New Jersey , and people at a state fair in suburban Milwaukee .
Wyatt Williams wrote a story for us about an oil-refinery strike in Texas that will make you hate big oil companies even more than you already do. And Jen Davis shared a photo portfolio with us of female bodybuilders that will make you admire immaculately toned women more than you already do.
And that beautiful cover up at the top was shot by VICE photo editor Matthew Leifheit somewhere in North Dakota. The car is used by the US Army to practice rescue missions. It sinks in the lake every spring and is brought back to the surface in the fall. There has to be a metaphor there about the seasons and rebirth, right? We'll let you ruminate on that while reading these and other wonderful new stories in the Magic Hour Issue.