November Music Reviews
We loved Grouper, hated Deerhoof, tried really hard to hate the Foo Fighters, and told a lot of stories about ourselves that probably aren't true.
BEST ALBUM OF THE MONTH

GROUPER: Ruins (Kranky)
It's comforting to know there will always be constants in this life. When you turn on the faucet, water comes out. When you've got a black eye, you get laid more. And whenever an immediate family member dies, or you OD on bad heroin, or you accidently kill your best friend in a car wreck, Grouper will always be there, waiting to swaddle you in a cold blanket of narcotic suicide folk. This makes her the patron saint of bottomed-out fuck-ups, and it's why her fan base looks like early Christianity. I love you, Liz.
NEBBISH ORIPASH

WORST ALBUM OF THE MONTH

DEERHOOF: La Isla Bonita (Polyvinyl)
I can't believe how much I liked these idiots in college. Deerhoof is one of those bands that interprets "artistic freedom" as letting each band member do whatever he or she wants at all times. (For argument's sake, let's call that "autistic license.") The girl singer has free reign to make high-pitched beepy noises about pandas, and the drummer's Tourette's makes it impossible for him to do anything besides splooge all over his kit with meaningless, diddling fills. Problem is, they're all so cute and maladjusted to society that no one wants to call them out for how shitty their band is. It would be like irrumating Tigger.
BONES JUSTICE

BEST COVER OF THE MONTH

ANDY STOTT: Faith in Strangers (Modern Love)
We were really into Andy Stott when we got the We Stay Together EP, which was primarily composed of nihilist techno that sounded like being force-fed bars of Xanax while rolling through the Tokyo firebombing in a barrel. Since then, he's mellowed a bit, but there's still material on this new album hard enough to blow your mind out through your pooper.
GENEVIEVE MAY DOBBINS

WORST COVER OF THE MONTH

..AND YOU WILL KNOW US BY THE TRAIL OF DEAD: IX (Superball)
Ladies and gentlemen, when I got the promo for this hot, steaming dog log I was forced to go online to "unlock" the album art by playing some stupid puzzle game! I mean, c'mon! Who actually has the attention span for that anymore! I can't even sit through a 30-second Asian donkey-porn clip, let alone piece together some dweeby album art for a record I'm only mildly excited about. C'mon, people! This is ridiculous! In other news, I'm mad as hell, and I'm not going to take this anymore.
BILL F. BUCKLEY

RAEKWON

I'm 14 years old, so part of the allure of the Wu-Tang canon is pretending I understand. I like to put on Liquid Swords and daydream, transporting myself to a dark Staten Island basement room in 1994. I'm sprawled out on a beanbag wearing baggy Polo, eating turkey burgers, and watching samurai movies as RZA stands in a corner, trying to snip the perfect Willie Mitchell sample while quoting the Tao Te Ching. And then I crush a gravity bong full of the dankest dank that ever stank.
HAPPY MAN

VLADISLAV DELAY
Visa
Ripatti
Stop whatever you're doing and go lock yourself in a dark room, close your eyes, and try to imagine yourself naked and prostrate on a raft in a cranberry bog with a stomach full of mescaline. The bog is populated by 50 beautiful tattooed women wearing opera masks, performing synchronized swimming. Suddenly, Trent Harris appears and hands you a flash drive with this album on it. You're welcome.
CHARLIE THE INTERN

ARCA
Xen
Mute
A buddy of mine went to school with Arca. He told me that the dude spends most of his days playing Final Fantasy in isolation, despite being a famous weirdo producer who's tight with FKA Twigs and Kanye. His new full-length album, Xen, is a Fourth World bricolage of experimental composition and serious genre pushing, and one listen will confirm my friend's rumor. You just know that Arca would rather tear the Shinra Electric Power Company a new ass over popping bottles at some douchey club.
CHOCOBO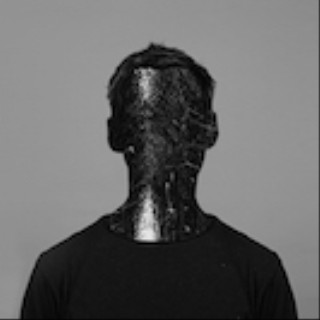 CLARK
Clark
Warp
Sometimes you just gotta dance, bro.
DANCE BRO

TV ON THE RADIO
Seeds
Harvest
I know I'm in the minority here, but I can never get down with this band, and it isn't only because Kyp looks like a Teddy Graham and all their songs besides "Staring at the Sun" sound like sonic mashed potaturds. They just had such promise at the beginning, you know? It's always disheartening being let down. Like there's this guy we work with named Bobby Viteri, and we all just found out his real name is Ronny Holmes. Ronny fucking Holmes! I mean, I guess I'd change my name too if my name was that stupid, but it still pisses me off.
MUSCHA TRIMPOP

ARIEL PINK
Pom Pom
4AD
This is a message to Ariel Pink. Your bassist, Tim, lives in my building. He's in 2R. I'm in 3L. Next time you're in Greenpoint, come knock on my door. It won't be weird, I swear.
BENJAMIN SHAPIRO

MACHINE HEAD
Bloodstone & Diamonds
Nuclear Blast
It's amazing the kind of middle-of-the-mall horseshit that comes from the Bay Area metal scene these days. If you name your record after two of the hardest materials on earth, you may want your record to feel like it weighs more than a wet Korn T-shirt.
PEPPY TUNGUS

DAWNBRINGER
Night of the Hammer
Profound Lore
One time I dated a guy with a big ZZ Top beard who wore leather pants. He must have owned dozens of metal band T-shirts that had only been worn once or twice, as his taste kept changing depending on how much free time he had at his accounting job to listen to his Bathory Pandora station. In the evenings he drank Evan Williams mixed with water, fiddled with his oversize pocket chain, and told me about how his dad was almost a roadie for Sabbath in 1974. I was a young, dumb 24-year-old, and it was somehow endearing at the time. You'd think sex with metal dudes would be all rapey and exciting, but it ended up being pretty vanilla.
SALLY

ERASE ERRATA
Lost Weekend
Under the Sun
Much like "Nazism," "no wave" is not a term you want to see with the word "neo" in front of it. It's over now. We all know that one guy who wears his James Chance shirt everywhere and has been suspected on multiple occasions of playing Thurston Moore noise records loudly in his room to drown out the sound of him masturbating to Naked Lunch. If you happen to be that guy, you probably own this record.
SLEUTH LOOSELY

DREAM POLICE
Hypnotized
Sacred Bones
This reminds me of the time I road-tripped across the country in a broken-down '75 Camaro with my boys. We all brought leather jackets hoping to wear them to hundreds of different greasy-spoon diners, but unfortunately it was July, so for every stop from Kansas on we just looked like a bunch of sweaty, emaciated bikers on the verge of amphetamine psychosis. We wore Ray-Bans inside and drank chocolate milkshakes with the vigor of a thousand men, and then, 200 miles outside of Tucson, Steve had his eyes off the road trying to figure out how to properly insert the iPod tape-deck machine and hit a cactus and we spent the remainder of the trip on a Megabus.
FREDDIE PRINCESS JR.

FOO FIGHTERS
Sonic Highways
Roswell/RCA
I want so badly to hate Dave Grohl, but it's just fucking impossible.
FATHER GARBAGE

$WINGIN' UTTER$
Fistful of Hollow
Fat Wreck Chords
Four $core and $even year$ ago our father$ brought forth on thi$ continent, a new nation, conceived in Liberty, and dedicated to the propo$ition that all men are created equal. Now we are engaged in a great civil war, te$ting whether that nation, or any nation $o conceived and $o dedicated, can long endure. We are met on a great battle-field of that war. We have come to dedicate a portion of that field, a$ a final re$ting place for tho$e who here gave their live$ that that nation might live. It i$ altogether fitting and proper that we $hould do thi$.
DOCTOR $CHMUCK

WITCH MOUNTAIN
Mobile of Angels
Profound Lore
This album sounds like riding a flying dinosaur through the Sahara while a bunch of camels eat huge dank buds off of bong-shaped trees and Geezer Butler rides next to you on a rocket-propelled airborne jet ski, insisting you give him a high-five every minute-which is totally cool because you have eight arms and can still allocate two of them to the exhausting task of touching the breasts of the dozens of beautiful women sitting in a sidecar next to the dinosaur, who's been feeding you Mallomars this whole time.
BORIS AND DAVID

KING OF CATS
Working Out
Art Reeks
To this day, I live in constant fear of the ghost of this kid I went to high school with. He roams the halls of my workplace, my apartment building, most subway stations, and every café in Brooklyn. He wears an Urban Outfitters cardigan, a pair of brightly colored Vans, and an artfully curated Thoreau neckbeard. He always walks with his hands buried deep in his skinny pockets, which is miraculous seeing as he also carries a fucking ukulele everywhere, playing Moldy Peaches covers and wailing away with an emasculating squeal that could immediately make even the feeblest of palsy-ass cripples want to punch him right in the dick.
R. J. MITTE

DAMIEN RICE
My Favorite Faded Fantasy
Warner Bros.
Hmm, I wonder which "favorite faded fantasy" Damien Rice is talking about with this album title? Maybe it's the one where he writes a single song that doesn't sound like it was written by a wee Irish twat who's doin' me fuckin' nut in, eh? He's also probably disgusting in bed, and he's exactly the kind of guy who makes it impossible for me to find girls, because they're a wreck after they go out with him.
DAN WOOLF

LES SINS
Michael
Company
You're trudging through LaGuardia, feeling like death. You and your girls just got back from the Oberlin reunion (yeah-it was SO cray), and after all those pot-stickers and Rolling Rocks it's time for a cleanse. You get in a cab and tell the driver to stop at Juice Press so you can grab a Green Machine. But this, like, ends up being the worst day ever because your dad's credit card has been fucked ever since you let your boyfriend try to buy you bulk quantities of 2CE on Silk Road for Pitchfork fest. So you have to sit in the fucking juice bar for almost ten minutes listening to Toro y Moi's dance-music side project and wonder whether anyone in the world could possibly have it any worse.
SALLY

TORN HAWK
Let's Cry and Do Pushups at The Same Time
Mexican Summer
Anthony Frank "Tony" Hawk (born May 12, 1968), nicknamed "the Birdman," is an American former professional skateboarder and actor. Hawk is well known for completing the first documented 900 and for his licensed video game titles, distributed by Activision. He is widely considered to be one of the most successful and influential pioneers of modern vertical skateboarding.
FADGE GADJET

THE JAZZ JUNE
After the Earthquake
Topshelf

This sounds like a bunch of dads decided to go to Electric Lady Studios and record a series of blasé love songs and post-ironic advertising jingles for H&M and Brooklyn Industries. Some people are ashamed of listening to Hot 97, but what you should really be ashamed of is listening to hyper-self-conscious, whiny "alt" trash that makes the new Weezer sound like Swans.
THE SLUGMAN OF HERBERT STREET

DEAN BLUNT
Black Metal
Rough Trade

sounds more like a "statement" album for Dean Blunt, especially when compared with his last record, The Redeemer, which is seriously one of the best albums of the last decade. There's a lot of different ideas on his new one, and they don't always work together, but it doesn't really matter because everything he does is different, unique, challenging, and beautiful, and if you can't hang with this guy and his whole aura then we probably just shouldn't talk.
B. J. ARMSTRONG

DOOBIE BROTHERS
Southbound
Arista

It's November in Tuscaloosa. You and Paw Paw are riding in the Silverado to Ms. Mary Ellen's general store to pick up some sugar for Maw Maw's peach cobbler (God's own, you reckon). Old Paw Paw's getting older, and as the truck shakes with the bumps in the rocky road his dentures clink around like a diamondback rattler. Paw Paw turns on the radio and starts singing along: "Mississippi moon, won't you keep on shining..." You tap him on the shoulder to ask what he's singing. He jerks the car to a stop, goes fully cross-eyed, and starts violently pulling his hair out while drooling and screaming about the Vietcong.
SCRINT MCGRUBLE

CULT OF YOUTH
Final Days
Sacred Bones
Damn! It's like Wire, the Beach Boys, and Psychic TV fucked in a truck-stop bathroom, then someone got knocked up unexpectedly and the wedding was in the same chapel from Kill Bill and all the blood was still there. Also, how'd they get the rights to that cover? Isn't that a fucking Bruegel? Even if you don't like how this record sounds (don't worry, you will), you can still hang it on your wall. It's beautiful.
CHET RIPLEY

MARIACHI EL BRONX

Three nights a week I slip out of my job at Arby's around 4:30 PM, hit my local Equinox to buff up, sprint home, and mainline creatine to get some vascularity. Then I bolt to the closet where I keep my costumes, which I get dry-cleaned biweekly, in secret, so as to not draw attention to my identity. When I feel that elastic polyester hit my chafed thighs I know it's party time. By day, I am an overweight pop punk who sells roast-beef sammies with a snarl. By night, I am Mariachi El Bronx, borderline racist anti-superhero with a penchant for chimichangas.
MARIACHI EL BRONX

KAYO DOT

I went to college with a dude named Harrison who wore factory-tattered leather boots, $250 Pendleton flannels, and tortoiseshell glasses from "a little boutique in Italy, no biggie." Harrison loved reading Goethe in the university Starbucks and asking girls he wanted to fuck if they knew any German, because he did! He'd remove his glasses for dramatic effect an average of 125 times a day, even when he was alone in his room drinking Peak Organic and typing gender studies essays on his mom's hand-me-down typewriter. And then one day he was drinking a vegan Pumpkin Spice Latte and an anvil fell on him, and then a car ran over him, and then he spontaneously combusted, and then a dog came up and took a shit on the ground where he died. No one talks about it anymore.
JOSH GROPIN'

DIRTY BEACHES

I've had so many late-night stick-and-poke sessions with this guy that our bodies now look like they're covered in rudimentary luggage labels. The difference is, I sit behind a desk all day and eat peanut butter out of the jar while Alex bums around the world in ratball apartments playing music that helps me pretend that there's meaning in the world.
BSHAP