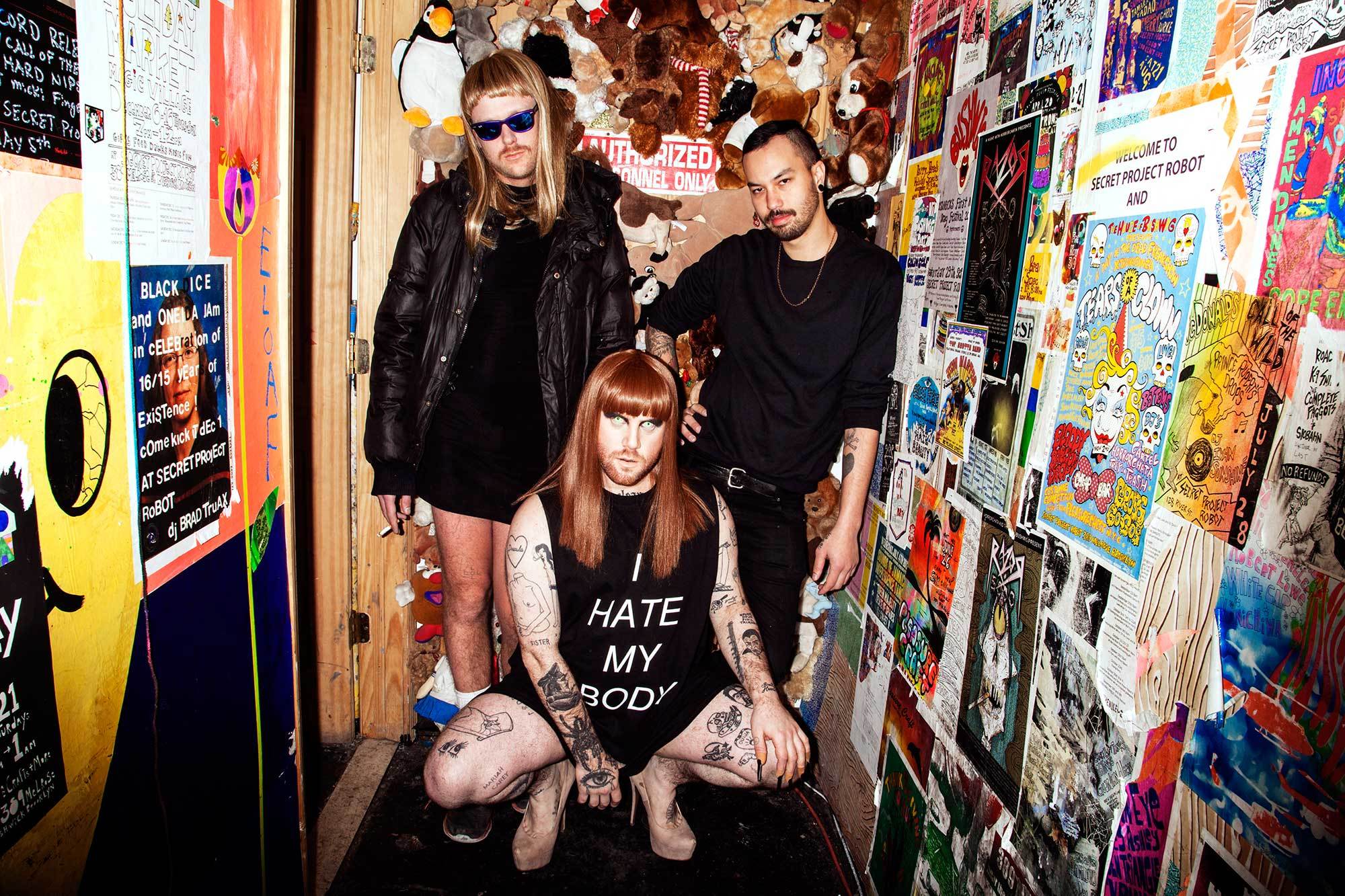 Photos by Amy Lombard
If Liza Minnelli rerecorded her cult classic Pet Shop Boys–produced album Results with Le Tigre and three loud, hairy queens, the record would probably sound like bottoms, a new gay dance punk band headed by former Teeth mastermind Simon Leahy. This week, the bands releases their first EP, Goodbye, on JD Samson and Inge Colsen's new label Atlas Chair.
In anticipation for the record, we sent photographer Amy Lombard to follow the Brooklyn-based band around their queer stomping grounds in Bushwick. They showed Amy their favorite art space (Secret Project Robot) and tried to convince her to huff poppers with them backstage at their show at Palisades. Amy said, "No, thank you," because she's a professional who never does sex drugs on the clock, and then shot all these glam portraits of the band.
For more bottoms, read Mitchell Sunderland's profile of the band and then head over to Secret Project Robot on Friday for their EP release party. To buy a ticket to Friday's event and the vinyl of Goodbye, visit Secret Project Robot's website.