The U.S. is in the midst of a record breaking flu season this year that's reaching levels as high as the 2009 H1N1 pandemic. And it's showing no signs of slowing down.
Midseason estimates from Canada, where the flu viruses and vaccines are similar to those in the U.S., found this year's vaccine to be only 17 percent effective against the dominant strain. Previous flu seasons have seen vaccine effectiveness as high as 60 percent. Estimates for the U.S. are expected from the Centers for Disease Control later this week.
Predicting what flu strains will be circulating each year and what should be included in the annual vaccine is a highly choreographed decision that involves multiple health agencies and year-round monitoring of influenza viruses across the globe. This year, a particularly severe strain of influenza A, called H3N2, is one reason why so many people are ill, according to Kathryn Edwards, the chair of the Food and Drug Administration's committee that selects the strains for the vaccine.
But there's also evidence that the way the majority of vaccines are made, by growing the virus in chicken eggs, can cause changes in the H3N2 strain that ultimately weaken its effectiveness. There are two types of non egg-based vaccines on the market now, and studies are underway to try and understand which work best.
The jackpot, however, would be the development of a successful universal vaccine.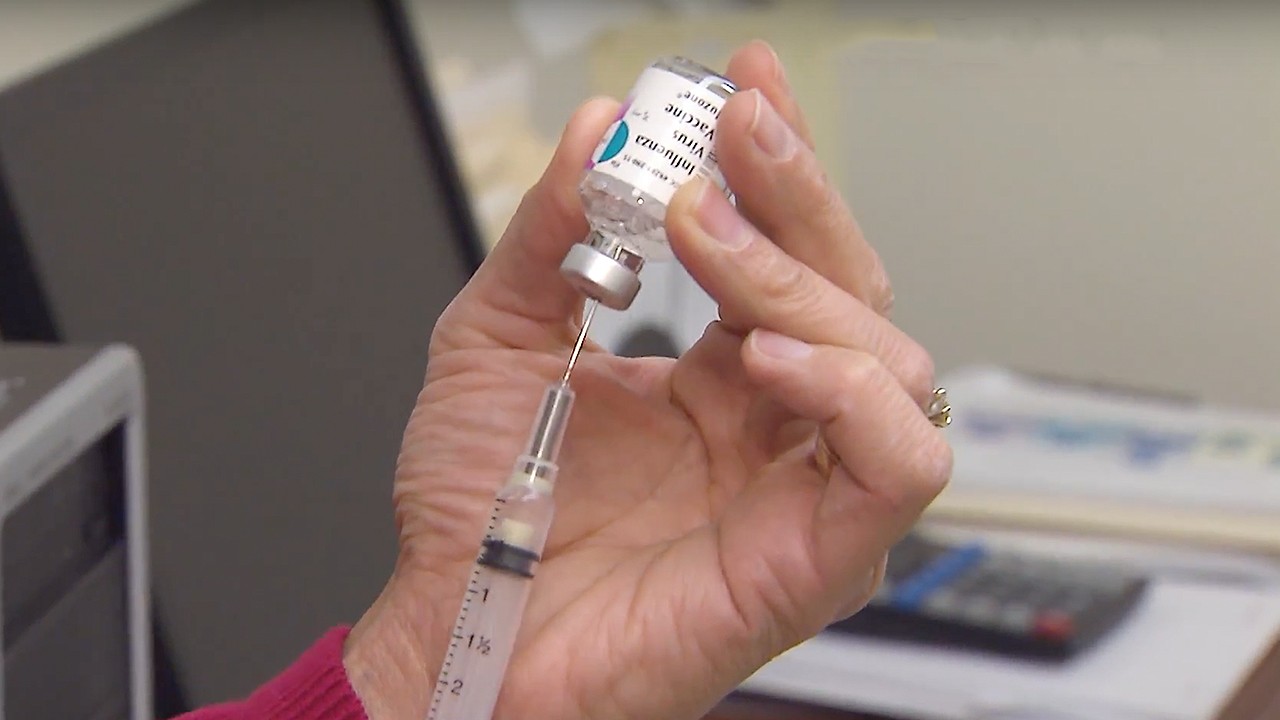 This segment originally aired February 13, 2018 on VICE News Tonight on HBO.