Tony Finau Wrecks His Ankle While Celebrating Hole-In-One at the Masters [UPDATE]
Tone it down, Tony—even if you nail a hole-in-one at The Masters Par 3 contest.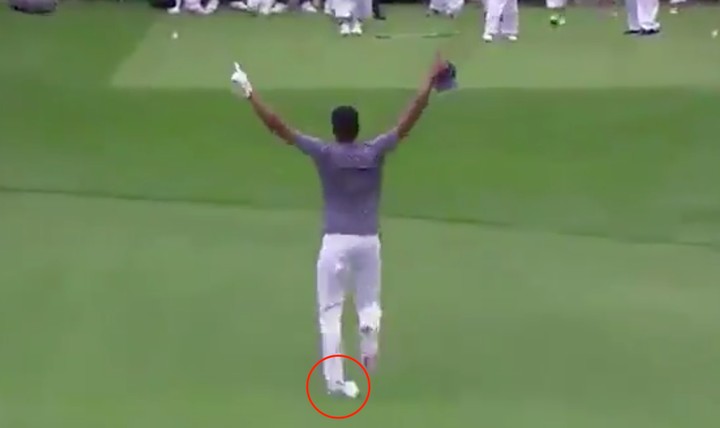 Screen capture via Twitter/@HighandOutside_
Tony Finau is about to find out exactly how much you need your ankles while playing golf. Because he damn well nearly lost his own after celebrating a hole-in-one at the Masters Par 3 contest. It certainly doesn't help him that the actual Masters tournament starts tomorrow.
If you were Finau, you'd probably be pretty juiced after nailing this one at Augusta National:
The whole thing would be a lot easier to laugh at—some dummy over-celebrating and then rolling his ankle—had you not need to look at Finau pop his ankle back in place. Because yikes. I really hope that's him just sliding his foot back into his shoe? Oh no, that doesn't look great at all. Ice up tonight, Tony, tee time's at 12:43 PM tomorrow (hopefully).
Update: In happier Par 3 Contest hole-in-one news, Jack Nicklaus's grandson, Gary, hit an ace on the final hole of the tournament. He did so in the presence of his grandfather a six-time Masters winner, and Gary Player, a three-time winner at Augusta.