If it's Tuesday, it must be Election Day.
Primary elections continue this week as voters in Virginia, Nevada, South Carolina, Maine, and North Dakota will cast ballots. The races are critical to determining the next Speaker of the House, who controls the Senate, and the future of both parties. Plus, there's just some weird stuff going on.
Here's what's most interesting about Tuesday's elections:
Can you be a Republican and criticize Trump?
Republican Rep. Mark Sanford of South Carolina has not been shy when he disagrees with President Trump. He told Politico Magazine that Trump has "fanned the flames on intolerance." He penned a New York Times op-ed calling for then-candidate Trump to release his tax returns, adding that "[t]rading slights seems essential to his personality."
Sanford has largely voted for Trump's legislative agenda, but his unvarnished words about the Commander in Chief have earned him a primary challenge from state representative Kate Arrington, who argues that Sanford's criticism has made him a less effective member of Congress.
"Our president is going to be the president until 2020 at a minimum, or 2024, and Mark has ostracized him to the point where there will never be a seat at the table for him," she told Politico this week.
And Sanford is running scared. He hadn't run a TV ad in five years, but just in the last few weeks dropped $380,000 on commercials, according to Politico's tabulation. One of those ads has Sanford touting that he "joined with the president and other in efforts to build the wall."
The race is being closely watched by Republicans in Washington who sometimes disagree with the president but fear the political fallout from openly challenging him. As Trump defies norms and some Republican orthodoxies on issues like free trade, party leaders have largely been quiet or gradually embraced the man who surprised many in the 2016 presidential primary. "There is no Republican Party. There's a Trump party," former House Speaker John Boehner said last month.
Some Republicans publicly disagree, however. "In my view, the last 16 months have been the single best period for conservative values since I came to Washington," Senate Majority Leader Mitch McConnell said last week. "And that is not hyperbole."
Voters in Maine will not select a single congressional candidate on their ballots on Tuesday. Instead, they will mark their candidates from most favored to least, a system called ranked-choice voting. Proponents of the system argue it ensures that political leaders have majority support in crowded races, encourages candidates to reach out to as many people as possible rather than a narrow but passionate constituency, and helps less divisive candidates win.
The voting process is a bit complicated, though. As the New York Times explained:
If a candidate earns a majority of the votes, he or she wins. If not, the candidate with the fewest first-choice votes is eliminated, and his or her ballots get redistributed to whomever those voters ranked second. If another round is needed, the process continues, eliminating the candidate with the next fewest votes, until one candidate has a majority.
Ranked voting is used across the world in countries like Australia and New Zealand as well as in a few liberal cities in the U.S. like Portland, Maine and San Francisco. But it's never been used statewide or in federal races for Congress. The adoption has prompted a backlash among Republicans in the state, including lawsuits and statements of protest. One suit by Maine Republicans argues that it's unconstitutional since it undermines the principle of "one person, one vote."
Year of the woman, continued?
"Women are kinda crushing it in the 2018 primaries," as VICE News' Allison McCann put it last week. There are 772 women running for federal and statewide office in 2018. Twenty-one states have had their primaries so far and more women have won their primaries than lost, Republican and Democrat alike (although 70 percent of female candidates in 2018 are Democrats).
With five more states holding primaries on Tuesday, there are several women candidates poised for victory. Rep. Jacky Rosen in Nevada is expected to become the Democratic nominee to take on Republican Sen. Dean Heller, the most vulnerable Republican incumbent this year. In Virginia, several Democratic women are expected to win the nomination in some of the country's most competitive congressional races.
Not everyone is so thrilled with the surge of successful women candidates, with some whining that women have an unfair advantage. One of those people is Democrat Dan Ward, who is running against Democrat Abigail Spanberger in Virginia's 7th district. "She's had the red carpet laid out for her in the national media," Ward said of Spanberger in the Washington Post. "And gender is really the only reason why." He added that he had to tread lightly when discussing his opponent's gender so that he didn't mistakenly come off as a "raging misogynistic jerk."
We'll see how Virginia Democrats feel on Tuesday.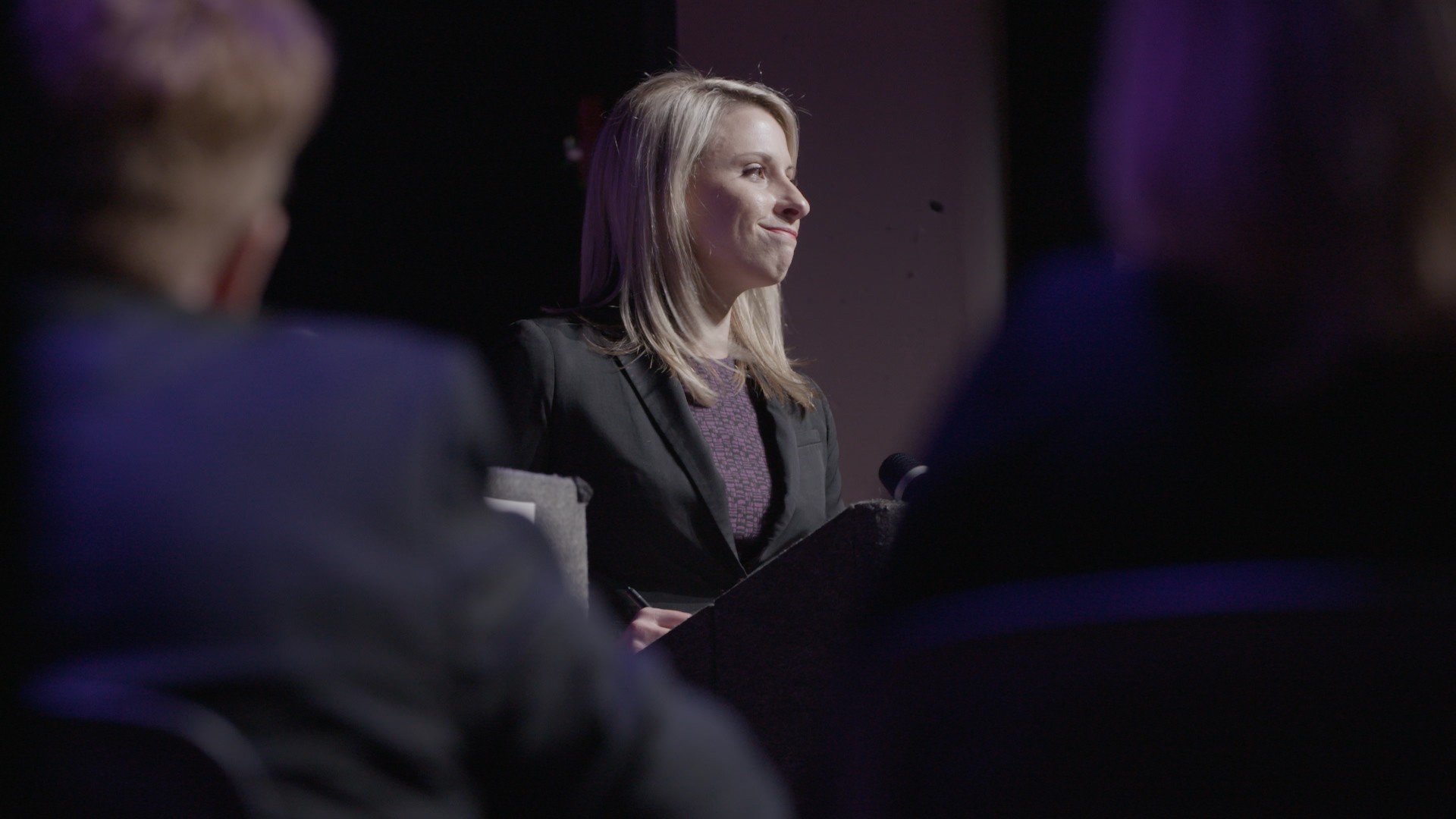 Cover image: In this Tuesday, June 5, 2018 file photo, voters mark ballots at a polling place in the library at the Robert F. Kennedy Elementary School in Los Angeles. (AP Photo/Richard Vogel, File)