On May 21, I participated in AIDS Walk New York. It's a six-mile walk with hundreds of thousands of attendees that march in the name of AIDS activism, education and prevention.
This year the walk took place one day before the birthday of legendary LGBTQ rights pioneer, Harvey Milk, which seemed fitting for the generation of LGBTQ people lost to AIDS during the government's period of negligence and inaction. For more than thirty years, people have gathered annually to show support and fundraise for those living with and affected by HIV/AIDS. For me, it was personal.
The only memory I have of my uncle is the outside of his hospital room. I wasn't allowed in because of the nature of his illness, but I remember peeping from the hallway, watching my family members cry over his bed and my aunts praying for him in a last rites kind of ritual.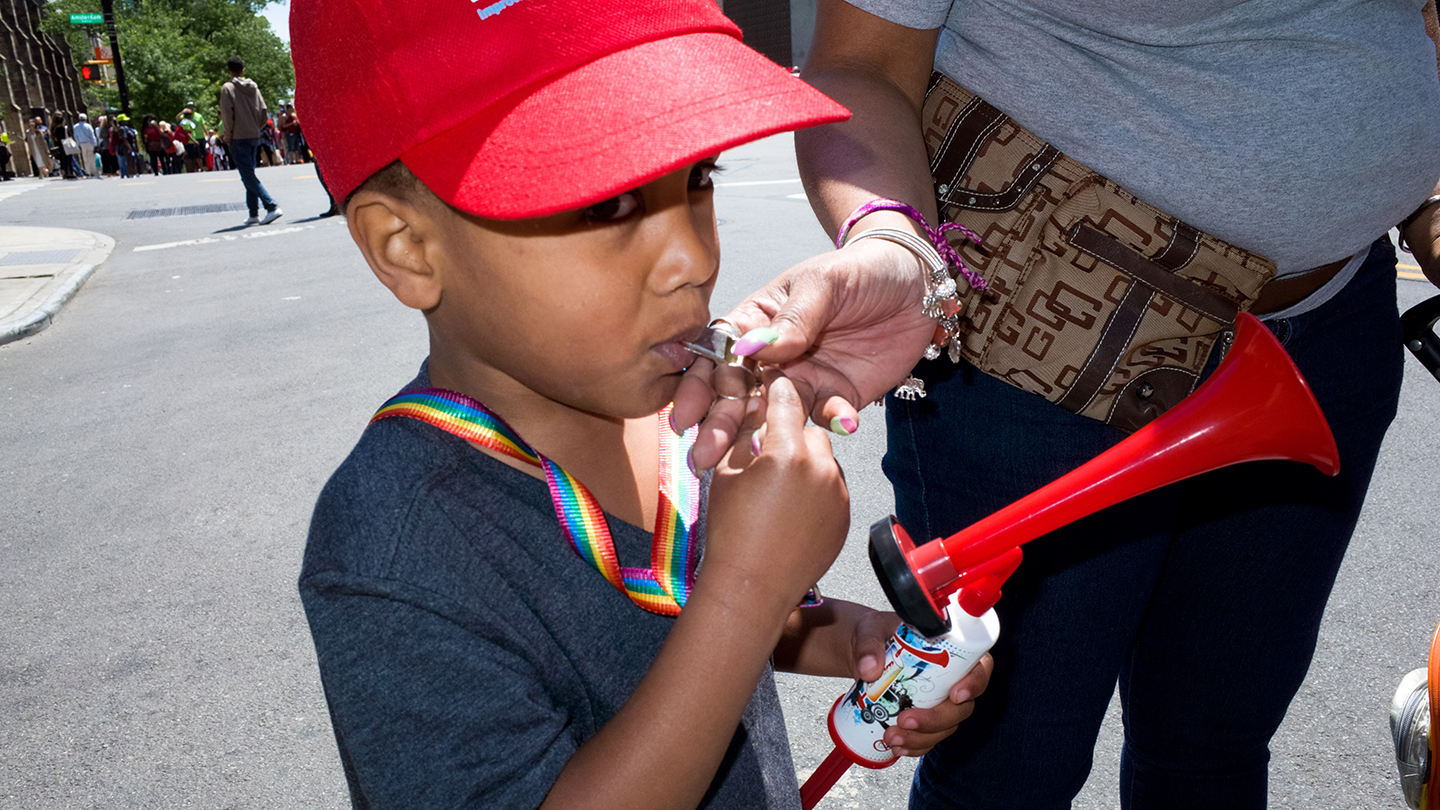 My uncle died of an AIDS- related illness in 1999 at age 38, he would have been 56 this year. My mother's brother was one of two gay uncles in my family who died as a result of AIDS, and both happened in my early childhood.
Flash forward to this year's AIDS Walk, and the thought of my uncles weighed heavy on my mind. During the event, I had planned to interview walkers and organizations about their reasons for participating but I stayed silent. I skipped the fanfare of the opening ceremonies and just joined the march, taking off my media hat and observing my surroundings.
---
Check out some more video from Tonic:
---
People weren't chanting or shouting, the march lacked the kind of urgency from other demonstrations that I had been to since the Trump election. Instead, there was a feeling of celebration. There were smiles, music and dancing. Event volunteers were wearing neon hats and cheering on participants as we made it to milestones throughout the walk.
There were floods of banners, shirts that said "in memory of," local community organizations and big companies. As far as the eye could see there was a sea of red, the universal color for HIV/AIDS support and awareness.
People wore red tutus, hats, bandanas and even stilts. Walkers came in all ages, sizes, creeds, genders, sexual orientations, and ability statuses, but all were mobilized with the same agenda. I attended the event alone, but walking with the pack I felt connected to my city in a way that I don't often experience as a New Yorker.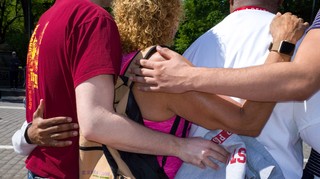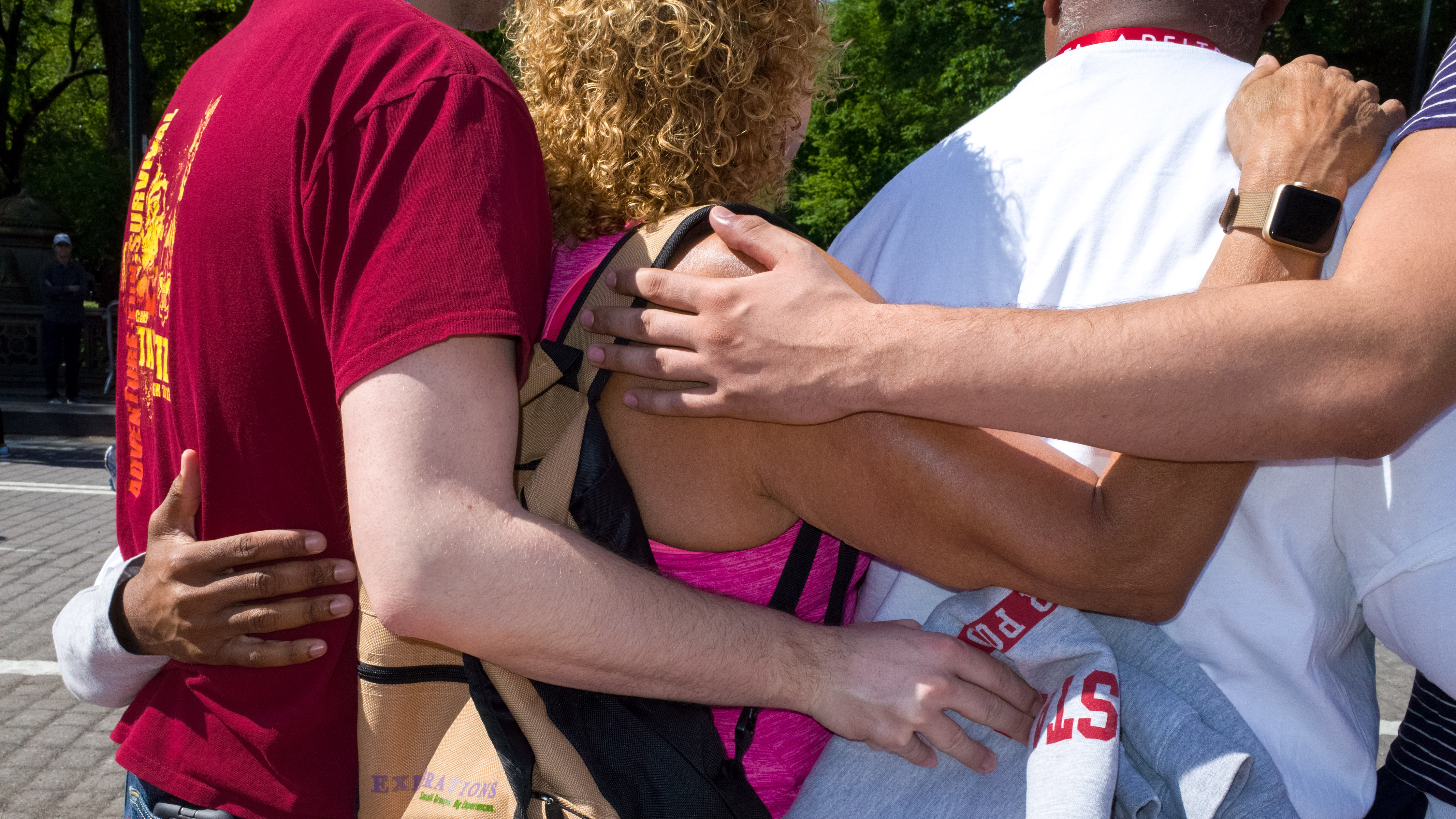 As a gay black man, I often think about how different my life would have been if my two uncles were still here. What kind of advice would they give to me? How could I learn from their experiences?
Black men who have sex with other men lead the rates of new HIV infections. The reason is in part due to a lack of education, an absence of public health resources and the cultural stigma from homophobia. I choose to protect my health with once a day Truvada, aka PrEP, a pill that keeps me from contracting the virus should I ever come into contact with it.
As a gay black man, I often think about how different my life would have been if my two uncles were still here.
I'm lucky to live in the modern era of HIV-prevention where a diagnosis isn't the death sentence it was back in the '80s and '90s for other queer men like my uncles. Our generation has benefited from the activists of the past who pushed for the government to acknowledge AIDS and got the medical community to respond to the crisis.
The AIDS Walk was about taking action, not just in terms of physical activity. During the march, health professionals conducted HIV tests, sexual health advocates gave out condoms and lube, and there was an overall sense of queer and sexual liberation.
The fight is still not over.
The leaps in medical science have dramatically impacted the number of people living with HIV/AIDS and their ability to lead normal healthy lives. However, the fight is still not over. HIV/AIDS is still a global epidemic and there's still more that can be done on the 364 days of the year after the walk.
The most important thing to do is stay in-the-know. You can reach out to policymakers and volunteer with health organizations that benefit people affected by HIV/AIDS. If you can't donate time, feel free to donate money. In this political climate, federal funds to public health programs are on the chopping block. It's going to take a collective effort -- starting with events like the AIDS Walk -- to make sure this crisis doesn't become an epidemic like the one before.
The walk was a step in the right direction, and it's up to us continue the progress moving forward.