Mess with VICE and you're messing with Vic Zagami.
Vic is the security guard at VICE's Brooklyn headquarters and keeps a watchful eye on us content creators. A born-and-bred New Yorker, Zagami grew up in Brooklyn, has worked on the floor of the New York Stock Exchange, in the restaurant industry, a "city job," and still owns a family bakery called Made in Heaven Cakes, which is operated by his wife and daughter.
For most of his adult life, Vic has been living in Staten Island, which he proudly reps in tonight's episode of VICELAND's The Pizza Show. Given his passion for food, Vic was the perfect guy to give host Frank Pinello a pizza tour of Staten Island and help him uncover some true gems of the outer boroughs.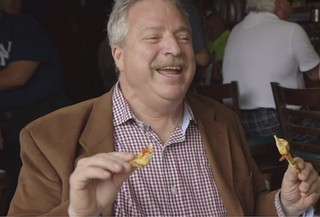 Turns out that Frank and Vic were a match made in heaven, or Brooklyn, to be more accurate. "Frankie's a sweetheart," Vic recounts. "He's a Brooklynite and I'm a Brooklynite, from the same neighborhood." Together they ate an unspeakable amount of pizza and stayed up way past Vic's bedtime.
We caught up with Vic to see what he taught and what he learned during his six-hour Pizza Show shoot in a borough that remains misunderstood by outsiders.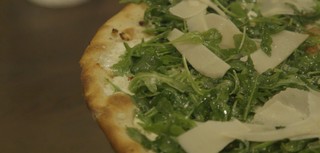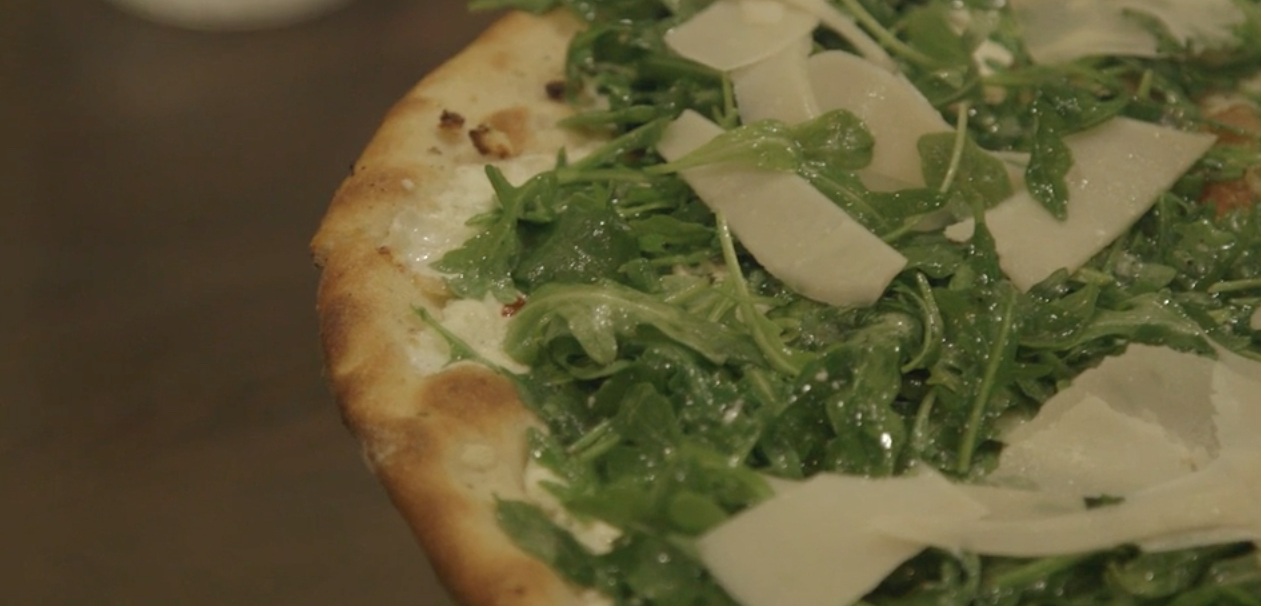 Staten Island
"Once the Verrazano bridge was built, it opened the floodgates for all the Italians in Brooklyn to come over," Zagami says. "There were Italians in Staten Island before the bridge, but not like today. It's a great place, we have great stores and great places to go. We were shooting for six hours and we only had time for three spots, but there's plenty of spots that I like."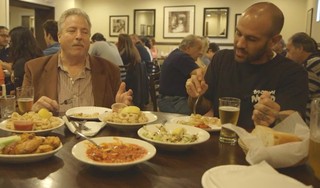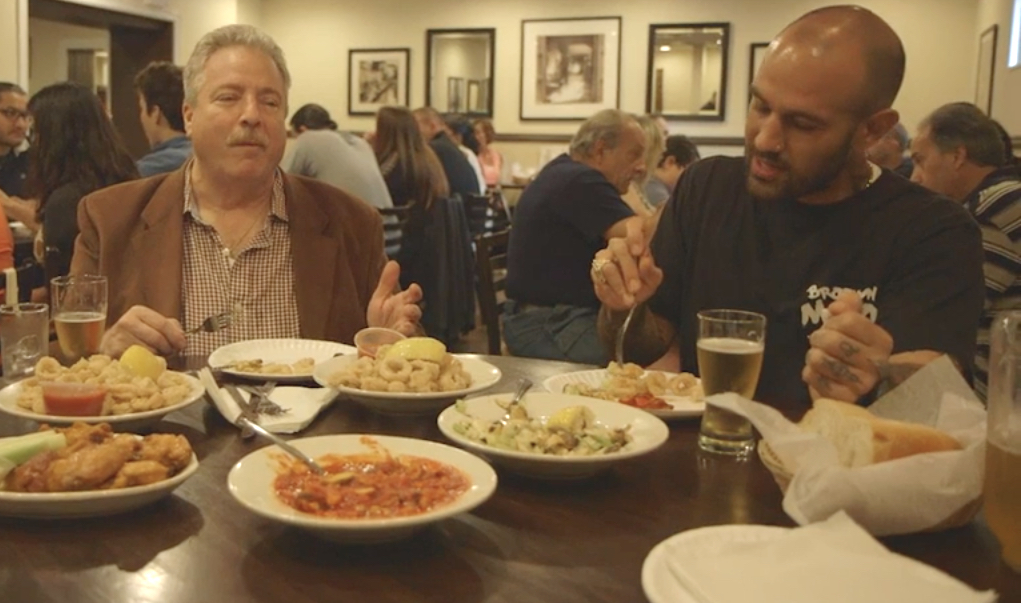 "It's nice, it's like a getaway from the hustle and bustle of the city and the apartments in Brooklyn and all of that. Then there's all the Italian salumerias, restaurants and pizza restaurants that are there."
Lee's Tavern
"We had the clam pie and the chicken with cherry pepper pie at Lee's Tavern. Lee's has been there for 80 years. It's a staple in the community. It's a family-run business and they really are famous for their clam pie, which is why I chose that. I like the texture of the pie and the people. People there are Staten Islanders and they go there all the time, they're regulars. There's so many pizzerias and every one has their own flair and their own pie; Lee's is the clam pie."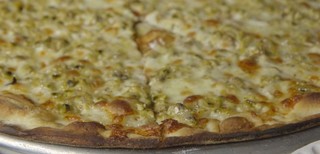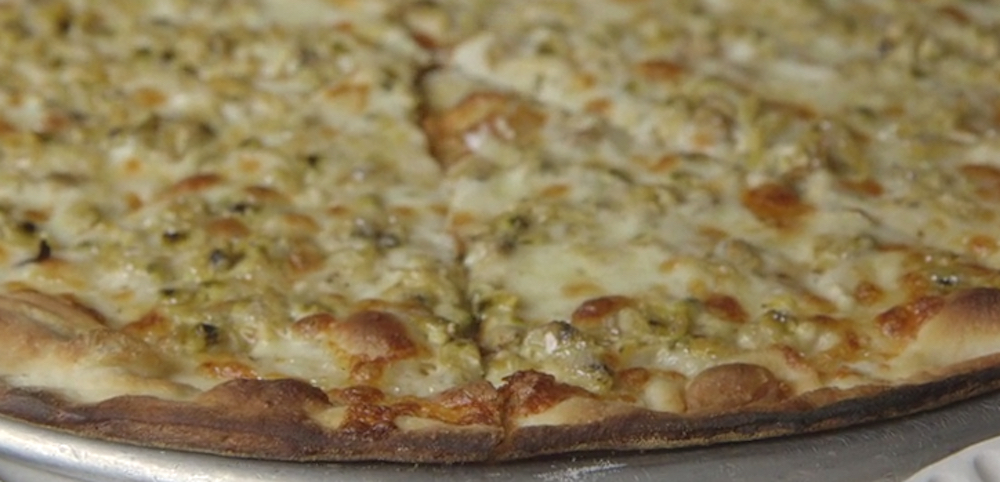 "I think that over the last ten to 15 years, pizza went from the traditional tomato and moozadell pie, it took a turn, like, who can make the most wildest and innovative pizza. For me, I enjoy trying new pies out and some of them are really delicious, but your traditional old school pizza, the margarita pie with fresh moozadell and nice tomato, is always the base for your pizza and then you take it from there. Some of them have no traditional tomato sauce, just moozadell, you even have dessert pies now, and breakfast pies at this place in the city called Rubirosa with eggs and prosciutto."
---
WATCH: The Pizza Show: Other Boroughs
---
Goodfella's Old World Brick Oven Pizza & Pasta Restaurant
"Goodfellas has been in business for 25 years. They're famous for their vodka pie. Andrew made us a pie the day they we were there and it was so, so good. The vodka pie has your traditional vodka sauce, which has tomato sauce with a little cream in it, and vodka, which burns off in the cooking process."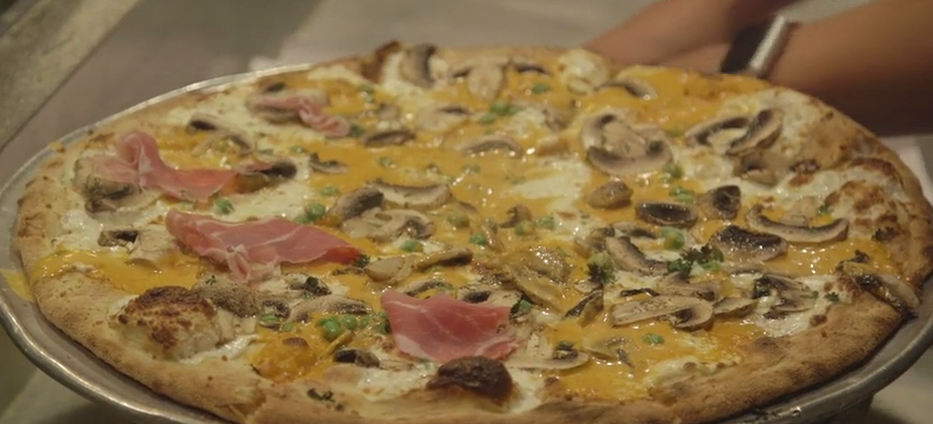 "Then, the toppings that they put on this vodka pie, it's like having pasta with the vodka sauce, which has peas in it and pancetta, or fresh prosciutto, and shaved parmesan and when it's made fresh like that, it's just really one of the best pizzas you could eat. So, I enjoy that every one in a while. Goodfellas, to me, is one of the top pizza places."
On the De Blasio fork controversy: "If you pick up the slice and it doesn't stand up, you can't eat it. You kind of need to cut it and eat it with a fork. That's when the pizza's not right. But over there [at Goodfellas], the pizza is right and the mayor started eating with the fork and they were like, 'What's going on?' This is, in Italian, an infamia! You can't do that, it's sin to eat a pizza with a fork."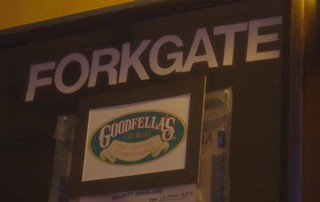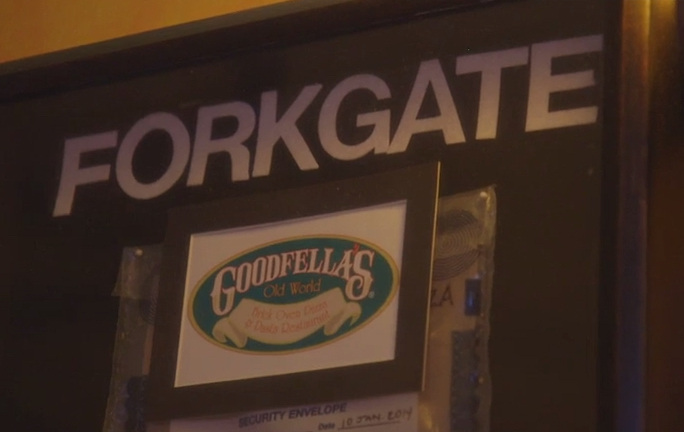 Denino's Pizzeria and Tavern
"Denino's appetizers are really traditional Italian, but you don't find it a lot, like the scungilli [conch]. For the baby calamari, they use oil that's always fresh, just delicious. I love Denino's white pie and their sausage pie. They've been in business since the 40s and it's a really family-oriented spot. I bring my children there and everybody goes there with their family, it's a wonderful spot for that. Then, of course, right across the street is Ralph's ice cream which has been there since like 1930 for the Italian ice. It's a must."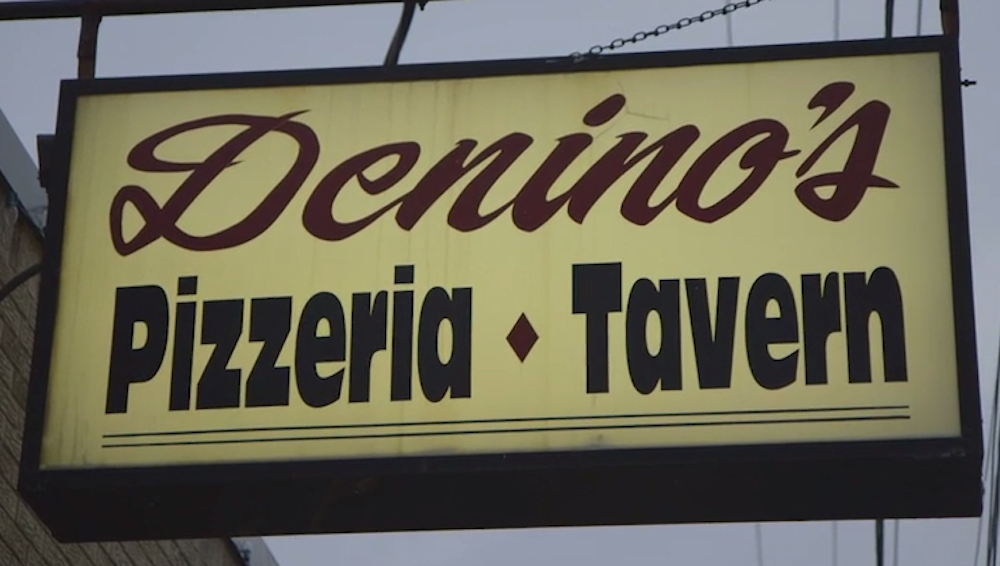 "The pizzas here—I'm gonna say Brooklyn, Staten Island, and New York—are so traditional, so good."
The Shoot
"You know, I'm a pretty routine guy. Today, I'm going to go home, I already shopped for the dinner I'm going to cook, so I'll cook, then my wife comes home, we'll eat, and then talk a bit and maybe watch a little TV. I get up at 4:20 in the morning, but come 9 o'clock at night, I'm ready for my bed, and there I was, at Denino's and it had to be eight o'clock, and I was still eating pizza, calamari, chicken wings, scungilli, and I'm like, "Oh my God!"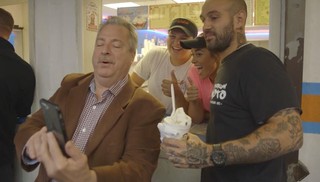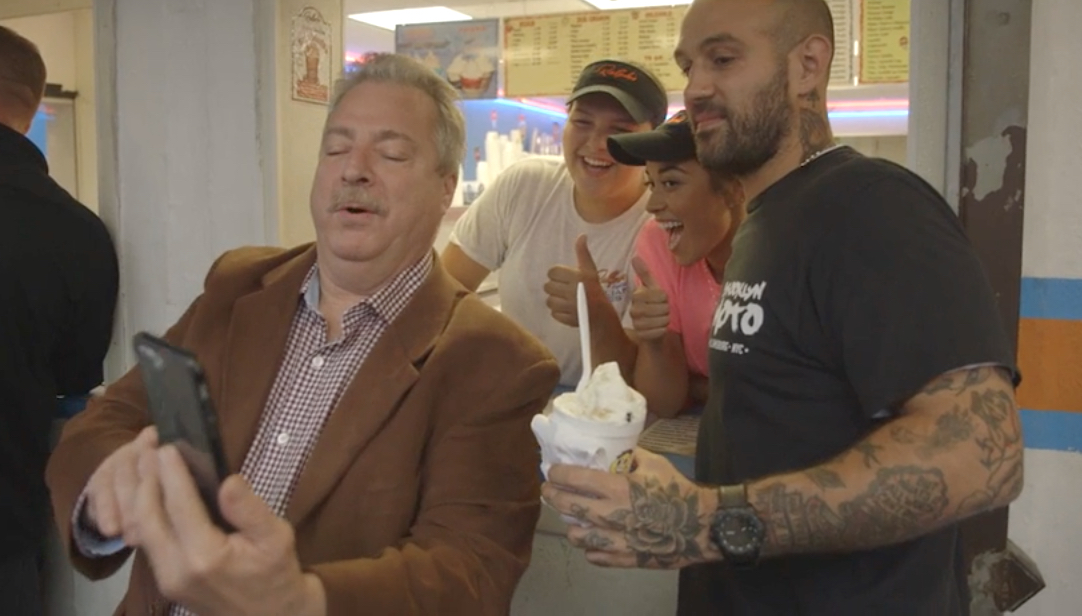 "I had a lot of fun with the film crew and Frank and the places we went to. When we went to Ralph's, the girls serving the Italian ice were all teenagers and, oh boy, they saw the cameras and they lit up, like, 'We're going to be movie stars!' We really had fun. I had a lot of laughs. I'm passionate about all kinds of food, not just pizza. But it was pizza for the show and I enjoyed it immensely."
"I wish I had the time to go to all of my favorite pizza spots. People are like, 'Why didn't you go?' and I keep saying that I didn't have enough of the time. I could eat pizza all day, everyone loves pizza."