Let me start by saying: Harry Styles is a gift to the music industry. He is one of the few male artists who fully embraces his young, female fans, and his shows are havens for teenagers exploring their identities, maybe for the first time. I wish very much that I had had a Harry Styles when I was younger.
On his album Harry Styles released earlier this year, there are three songs that can ostensibly be described as 'the rock ones.' They are also, objectively, the three best songs on the album. "Carolina" has a Stealer's Wheel-esque lilt, "Only Angel" is his Rolling Stones moment, and heaviest of all is fan favorite "Kiwi," which has proven so popular that Styles is now called on to play it multiple times a night on his tour. "Kiwi" fervor recently hit fever pitch, when, the other night, he slipped over onstage, because a fan had smuggled in a kiwi, and thrown it at him. Such are the perils of global popstardom, and naming your songs for easily accessible fruits.
It makes sense that teen girls love "Kiwi," because it's a precocious, sexy song about fucking ("Now she's all over me, it's like I paid for it") with tongue-in-cheek allusions to drugs ("Harlem Tunnel for a nose / It's always backed up," followed by extremely deliberate sniffing noise), and teens love glamorous rockstars, that's ancient law. But, as the music video for the track, released earlier today, proves, Harry Styles contains multitudes.
Other artists on a similar budget (read: literally limitless) might have reveled in making a video with hot girls and a band dressed entirely in leather, but Styles took a different tack. What happens in the visual, the second for Harry Styles following "Sign of the Times," is essentially this: some children have a food fight in an extremely English-looking school hall, and then the real Harry Styles comes in with puppies (???). That is all (though there's also an awesome little girl wearing a tiny replica of Harry's suit.) It makes literally no sense, it's so uncool that it's actually pretty cool, and for these reasons, it's absolutely spot on.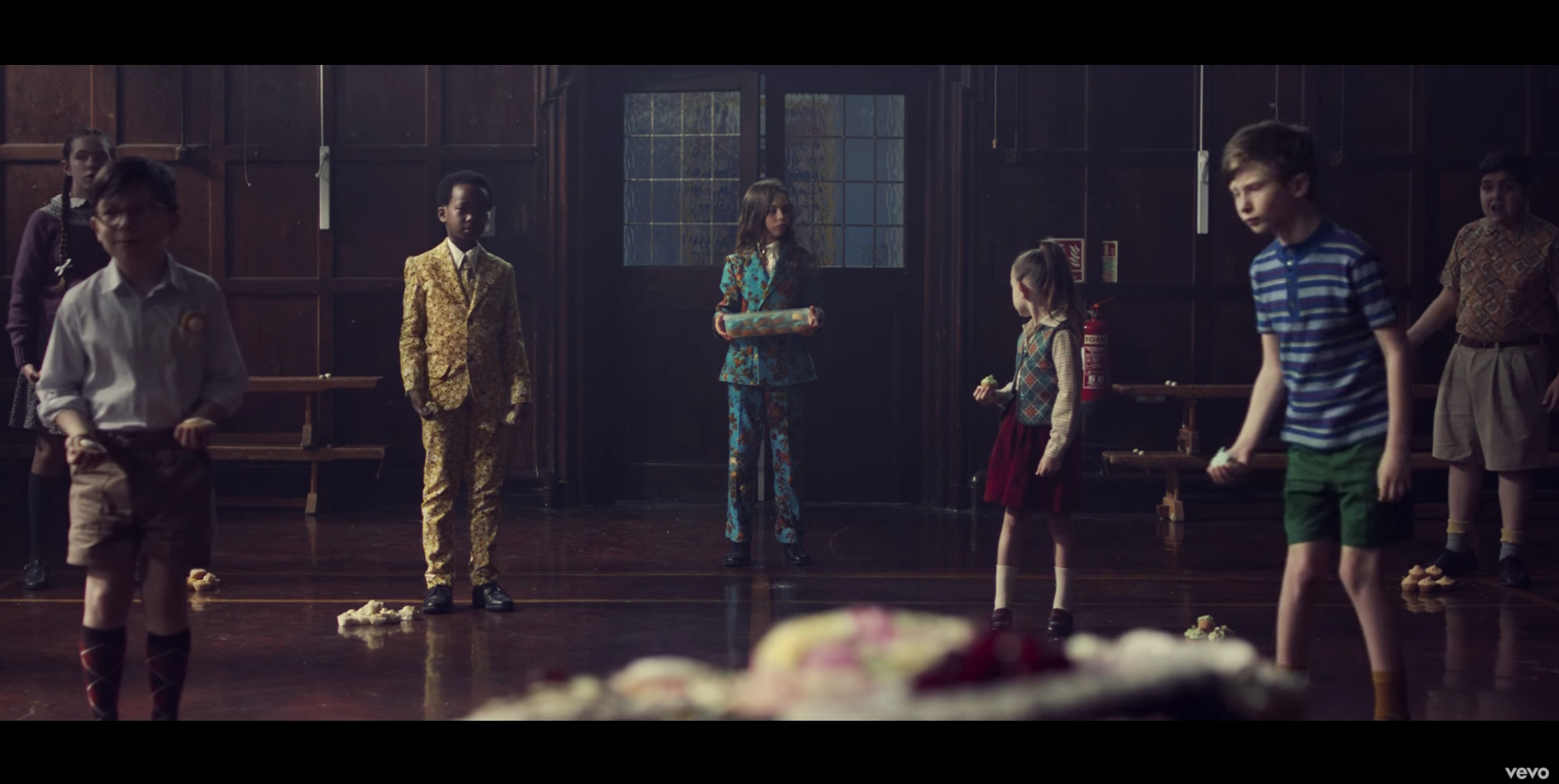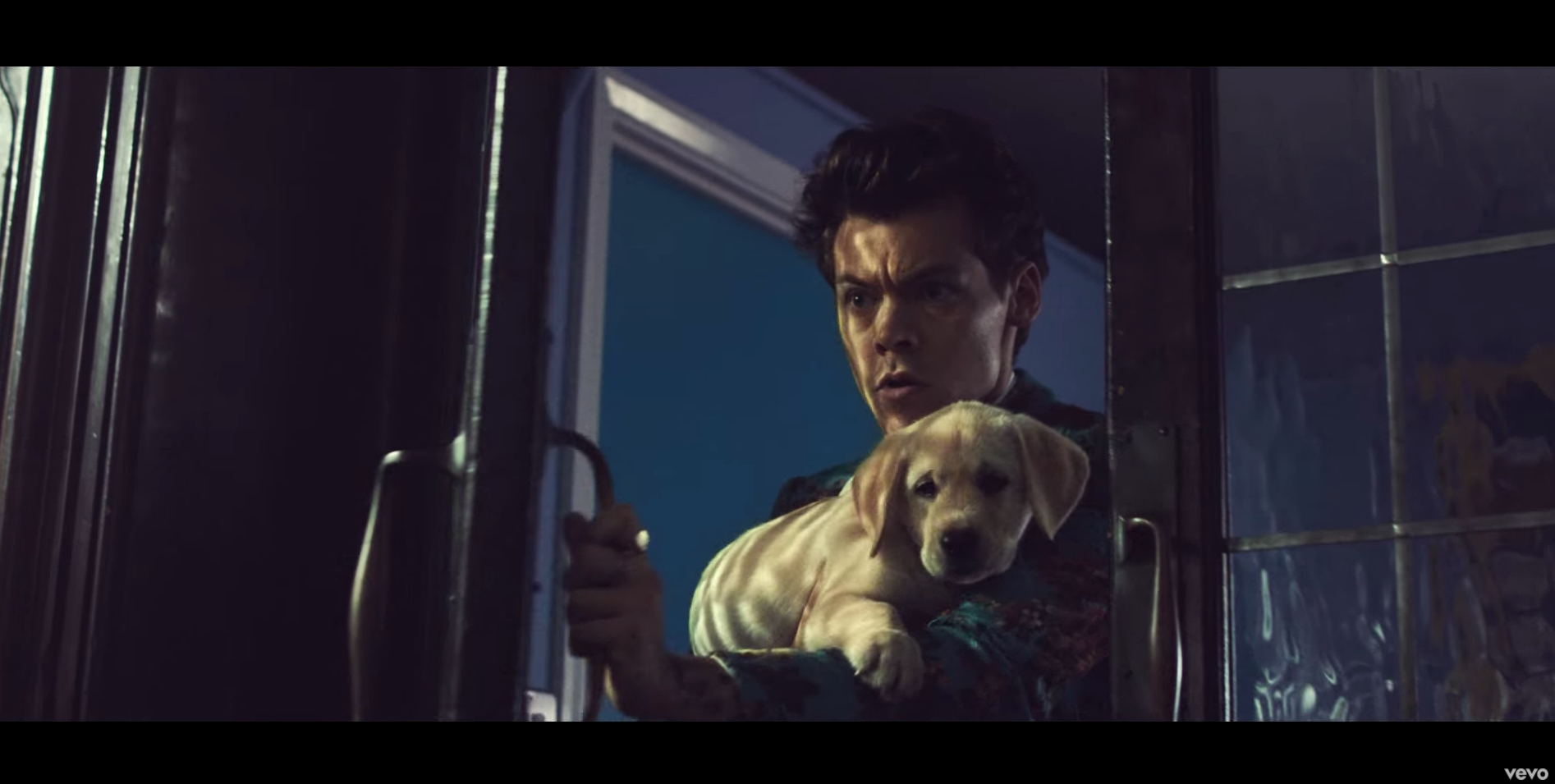 Watch it above and feel kinda confused for a second before just going with it, because it's fun.
Follow Lauren on Twitter.