Welcome to Off-Menu, where we'll be rounding up all the food news and food-adjacent internet ephemera that delighted, fascinated, or infuriated us this morning.
News
Not News
There's always cocaine in the plastic green bananas with sequential numbers written on them in Sharpie.

Something Nice
Happy Friday, all.
Buy This Bouquet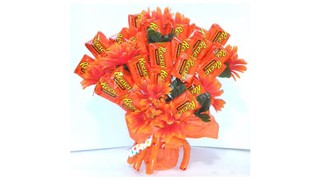 Valentine's Day is just a bunch of corporate consumerist bullsh—how many peanut butter cups in Walmart's Reese's Extravaganza Bouquet? 36?? Hope you're reading this, husband.