For many, LGBTQ Pride is a great opportunity to go to a parade, get drunk and hunt for a one-night stand. But though we are in full support of you living your best life, Pride should be about way more than wearing a rainbow jockstrap on a parade float. This month is about honoring the LGBTQ activists and visionaries that came before, celebrating civil rights milestones, and strengthening bonds within the community.
With that in mind, we've put together a list of six important LGBTQ organizations that could use your support this month -- and, obviously, year-round. These organizations are at the forefront of the fight for equality and key players when it comes to supporting LGBTQ rights, helping disenfranchised members of our community, and supporting safe spaces for all.
6. Human Rights Campaign
The Human Rights Campaign was founded in 1980, and was one of the first gay and lesbian advocacy groups in the nation. Initially created to support queer civil rights legislation and LGBTQ-friendly political candidates, the HRC has since grown into the largest LGBTQ advocacy group in the country.
Legislative actions are still at the cornerstone of the HRC's work, and the groundbreaking organization has driven some of the greatest LGBTQ civil rights victories in US history, from repealing the military's discriminatory "Don't Ask, Don't Tell" law, to striking down the HIV travel ban, and, most famously, leading the successful Supreme Court battle for marriage equality.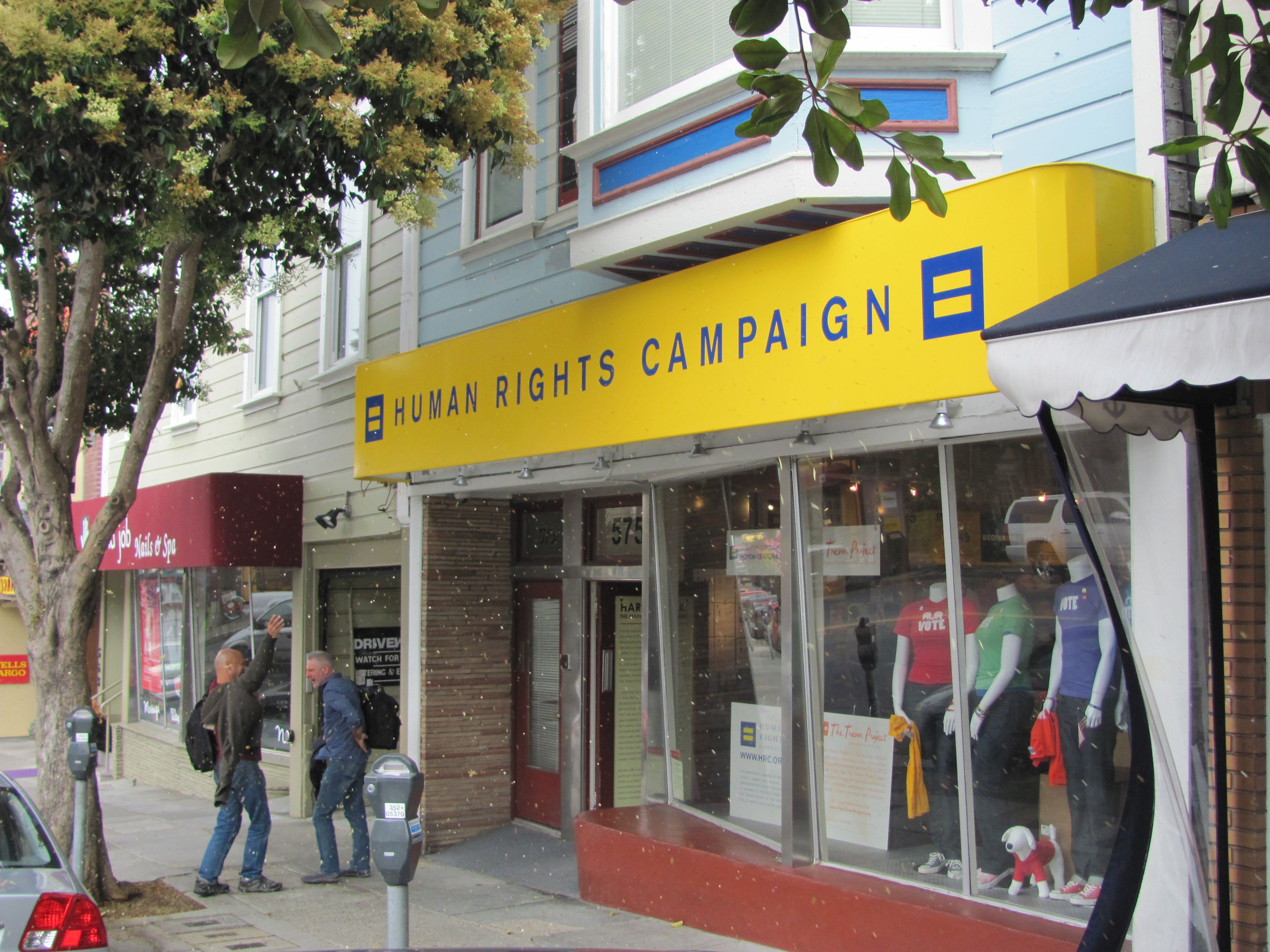 There are a number of ways you can support the HRC in its essential mission. A good old fashioned donation is a great way to help out, but you can also head to their website for a state-by-state breakdown of political actions or volunteer at a local HRC chapter in your community.
5. Immigration Equality
Immigration Equality first came on the scene in 1994, and has become the nation's largest advocacy organization for LGBTQ immigrant rights. It's sadly true that being LGBTQ is illegal in over 80 countries worldwide, but for over 20 years the org's staff of lawyers have been devoted to fight for the rights of thousands of LGBTQ and HIV-positive immigrants seeking refuge and freedom in the United States. Immigration Equality also works on a larger national level through its policy advocacy to stop LGBTQ deportation, work for immigration reform and improve asylum policies.
Want to help out? You can sign up to volunteer here, donate your cash, or if you're a lawyer interested in providing pro-bono services, you can reach out here.
4. GLSEN
In 1990, a small group of teachers from the Massachusetts public school system came together to found GLSEN, an organization devoted to advocating for the rights of LGBTQ students. Twenty-seven years later, GLSEN is still creating safe spaces for queer students everywhere by fighting against bullying and harassment.
GLSEN is unique in its ability to impact LGBTQ students' lives on a local level, while also championing legislation which affects nationwide progress. GLSEN's Public Policy group has created legislature such as the Safe Schools Improvement Act and the Student Non-Discrimination Act, which both fight systematic bullying and discrimination in school systems. GLSEN provides resources for student-run Gay-Straight Alliances across the country, and has created a National Student Council for teens who want to take their LGBTQ advocacy to the national stage. GLSEN also has an national educator network, devoted to providing resources to teachers across the country which help them create inclusive classrooms.
So—how to get involved? You can head to GLSEN's website right now and make a donation, sign up for any of GLSEN's numerous programs, or take a cue from the organization's policy action center, GLSEN UP, and comb through all the easy political actions you can make today.
3. GLAAD
In 1985, a group of journalists formed GLAAD to fight the grossly prejudiced and inaccurate media coverage of the AIDS crisis. Ever since then, GLAAD has worked tirelessly to monitor LGBTQ issues in the media, empower LGBTQ individuals to tell their stories, and hold the powers that be accountable for their inclusion of LGBTQ narratives across film, television, radio and journalism. Representation matters.
GLAAD's work is intimidatingly far reaching, and covers nearly every media facet. The entertainment industry is a large part of GLAAD's focus, and every year the organization releases two important studies—Where We Are On TV and the Studio Responsibility Index—to rate the quality and quantity of LGBTQ representation in films and TV shows from major studios and networks. The GLAAD News & Rapid Response team, works to ensure that LGBTQ individuals are represented fairly and accurately in the news media. Through their Global Voices Initiative, GLAAD pairs with LGBTQ media groups across the world, offering support and resources to these orgs as they launch local campaigns and initiatives.
If you're interested in helping their cause, you can donate to GLAAD here, attend their upcoming gala in San Francisco, report anti-LGBTQ content in the media here, or request GLAAD media training for your organization or company.
2. The Los Angeles LGBTQ Center
The Los Angeles LGBT Center was one of the West Coast's first hubs for the gay rights movement. Since its founding in 1969, the organization has expanded its mission beyond the local Los Angeles community, and now provides services for more LGBTQ individuals than any other organization in the world.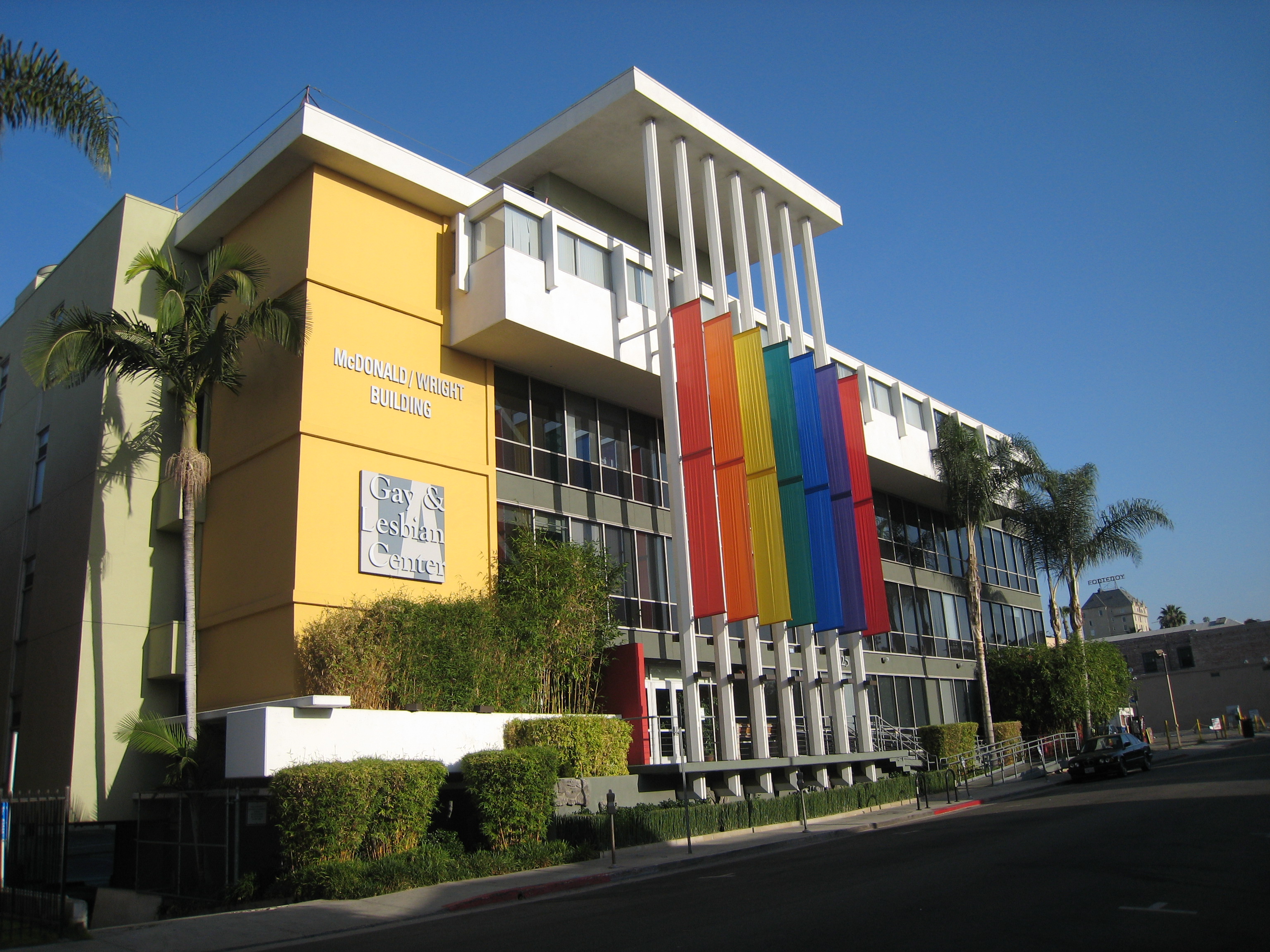 The Center offers care for individuals living with HIV and AIDS, HIV and STD testing, mental health services and more. In terms of Social Services, The Center provides housing for homeless LGBTQ youth, affordable housing for LGBTQ seniors, and legal services tailored to LGBTQ needs. Through their culture and education programs, The Center provides spaces for LGBTQ performance and art, scholarships to deserving LGBTQ youth and even operates a charter school.
There are many ways to show your support of The Los Angeles LGBT Center. If you live in the Los Angeles area, definitely consider joining their force of over 900 volunteers. You can also make a traditional monetary donation here, or donate some of your used clothes to homeless LGBTQ youth here.
1. NCTE
The National Center for Transgender Equality was founded in 2003 by a group of trans activists, determined to fight for policy change that would advance equality for the transgender community. Since then, NCTE has become the leading social justice organization for transgender people—winning important victories on both local and national levels.
NCTE lobbied successfully for legislation like the Violence Against Women Act and the Hate Crimes Prevention Act, garnering major policy wins for the trans community. Their pioneering Privacy and Documentation program provided model legislation that has been adopted by almost half the U.S. states, allowing trans individuals to legally update their names and genders on federal IDs and records. Additionally, the NTCE's Racial and Economic Justice Initiative advocates specifically for trans people of color and those who live poverty, and their Trans Legal Services Network provides support for other organizations across the country that serve the trans community.
To aid NTCE in their essential mission, you can make a donation here or visit their website to learn about actions you can take to fight for the rights of the trans people across the country.