Creation Founder Harry Thomas Charged with Sexually Assaulting Children
According to an investigation, Thomas sexually assaulted four children between 1999 and 2015.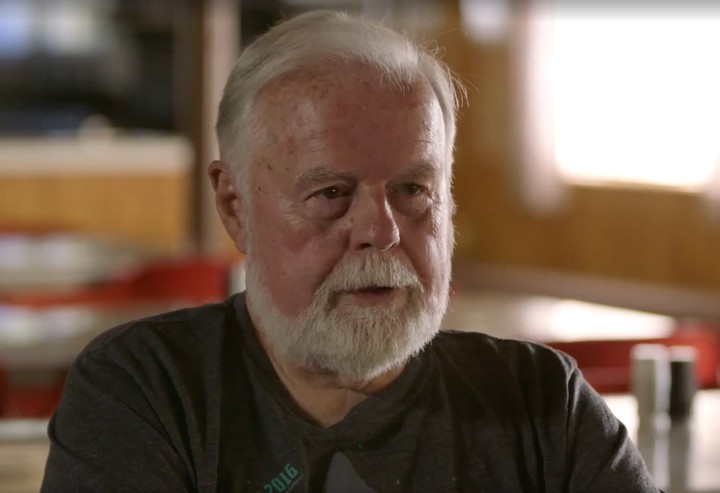 Screenshot from 'I Saw the Light'
Update (August 1, 2018): Harry Thomas has been sentenced to 18 years in prison. Per the Associated Press, as part of a plea agreement earlier in 2018, Thomas "acknowledged sexually assaulting a 9-year-old in 2005, having sexual contact with three girls ages 7 to 9 in 2000 and 2010 and exposing himself to a girl between 2008 and 2010." Thomas was featured in the 2016 Noisey documentary I Saw the Light.
Earlier
:
Harry Thomas, the founder of America's largest Christian music event, Creation Festival, has been charged with sexually assaulting four children. Thomas, 74, was taken into custody on Thursday in Burlington County, New Jersey. The Burlington County Prosecutor's Office
said in a statement
that, per an investigation, the assaults occurred between 1999 and 2015.Thomas, who is also the pastor of the Come Alive Church in Medford Township, South Jersey, has been charged with one count of aggravated sexual assault, three counts of sexual assault, and four counts of endangering the welfare of children.
The Come Alive Church released a statement to the media on Thursday announcing that they had suspended Thomas in the wake of the charges.
"It is with deep regret and saddened hearts that the Elders and Trustees of Come Alive New Testament Church have indefinitely suspended Pastor Harry Thomas from all leadership positions with the church, festival, and all associated ministries," the statement read.
"While the allegations are unrelated to his roles in these ministries, leadership has determined this to be the proper course of action at this time until there can be a full investigation," the statement continued. "It is requested that all pray for the parties involved and refrain from speculation regarding the circumstances."
Thomas founded Creation Festival alongside Timothy Landis in 1979. It has since grown into two four-day events, one each in Washington State and Pennsylvania, attracting upwards of 100,000 attendees annually.
Noisey travelled to Creation Festival in Pennsylvania last year to film a documentary, I Saw the Light. An interview with Thomas is included in the film.
Do you have a story about sexual misconduct in the music industry? We want to hear from you. Contact Andrea Domanick confidentially at andrea (dot) domanick (at) vice (dot) com. PGP: bit.ly/2tZT0WT.
Follow Noisey on Twitter.