The creator of the infamous Pop-Tart cheese sandwich that sent shockwaves through the Twittersphere has gotten a second chance at sandwich design glory.
After his original creation went viral—and was so horrifying to the masses that Iowa police jokingly warned that they would arrest him—fast food chain Arby's reached out to Iowa State student Chris Jorgensen over Twitter, asking him to collaborate and "make a real sandwich that Iowa can be proud of."
Jorgensen accepted the offer and sought feedback from his newfound legions of followers, asking them what they wanted such a sandwich to contain—which, of course, led to a wide variety of suggestions such as holy water, plantains, and, naturally, more Pop-Tarts.

According to Arby's, the result of that collaboration is the "Big Iowa" sandwich, an onion roll filled with ham, turkey, brisket, bacon, smoked cheddar, three mozzarella sticks, Parmesan ranch sauce, and some red onions thrown in to keep it healthy. Apparently, Jorgensen had a sandwich vision far beyond the confines of Pop-Tarts after being let loose in the Arby's kitchen, as the company gives him full credit for conceptualizing the new sandwich.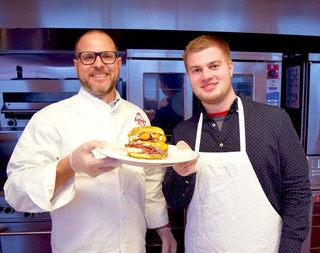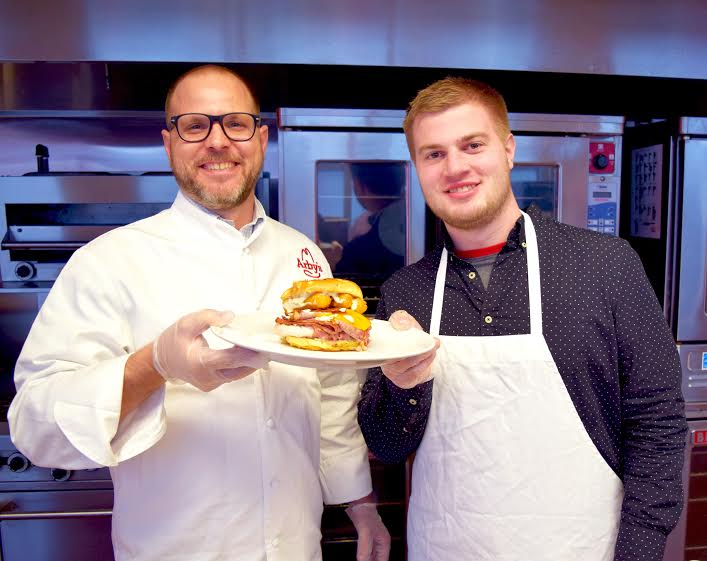 READ MORE: Police Threaten to Arrest Creator of Pop-Tart Cheese Sandwich
"Chris, our visitor from Iowa, wanted to pay homage to the famous Iowa State Fair with his sandwich creation, hence the stack of meat and fried cheese," Arby's spokesman Luke DeRouen told MUNCHIES in an e-mail on Wednesday. "Our executive chef, Neville Craw, was there to guide him, but the sandwich idea was all his. We're looking forward to serving it tomorrow in Ames during finals week at Iowa State."
Four meats, three cheeses, and a little bit of onion might sound like a bit much, but it sure beats eating a slice of cheese between two Pop-Tarts; it's also pretty reasonable-sounding compared to Arby's dizzying Meat Mountain Sandwich.
So, a guy who almost got cyber-arrested for creating a sandwich out of a slice of American cheese melted between two frosted Pop-Tarts created a sandwich for a large national chain and it will now be served to the public. If that isn't a bit of holiday magic, then we don't know what is.