Getty Images
Turkey demanded the U.S. drop its support for Kurdish militia in Syria Monday and brushed off calls to rein in its campaign in Afrin as tensions surged between the NATO allies.
Ankara launched Operation Olive Branch Saturday, a cross-border offensive targeting U.S.-backed Kurdish fighters in the enclave of Afrin in northern Syria.
The move followed Washington's announcement that it planned to create a 30,000-strong border force in northern Syria including the Kurdish People's Protection Units (YPG), a militia that Ankara sees as linked to the banned Kurdistan Workers' Party (PKK) currently fighting an insurgency in Turkey.
"We cannot tolerate the PKK establishing some kind of a state structure along our border in Syria," Turkish presidential spokesman Ibrahim Kalin said Monday, calling for the U.S. sever its support for the YPG, as it saw the fight against ISIS as finished.
The U.S. has acknowledged Turkey holds legitimate security concerns about the Kurdish presence across the border, but has called on Ankara to demonstrate operational restraint in Syria.
However, Turkish President Recep Tayyip Erdoğan dismissed Washington's suggestion Monday, reminding an audience in Ankara of the lengthy U.S. presence in Afghanistan and Iraq.
"Then I ask the U.S.: Did you have any specific time duration in Afghanistan? When will it end? You entered Iraq before we came to power – has the time duration ended in Iraq, you are still there?"
Turkey has said the aim of the operation is to create a 19-mile safe zone with Syria, and to crush the YPG.
The verbal stoush comes amid a mounting death toll in Afrin, where the violence has forced thousands to flee the enclave.
Turkey announced its first Afrin combat death Tuesday. The U.K.-based monitoring group the Syrian Observatory for Human Rights says another 75 people have been killed in the offensive so far, including 24 civilians.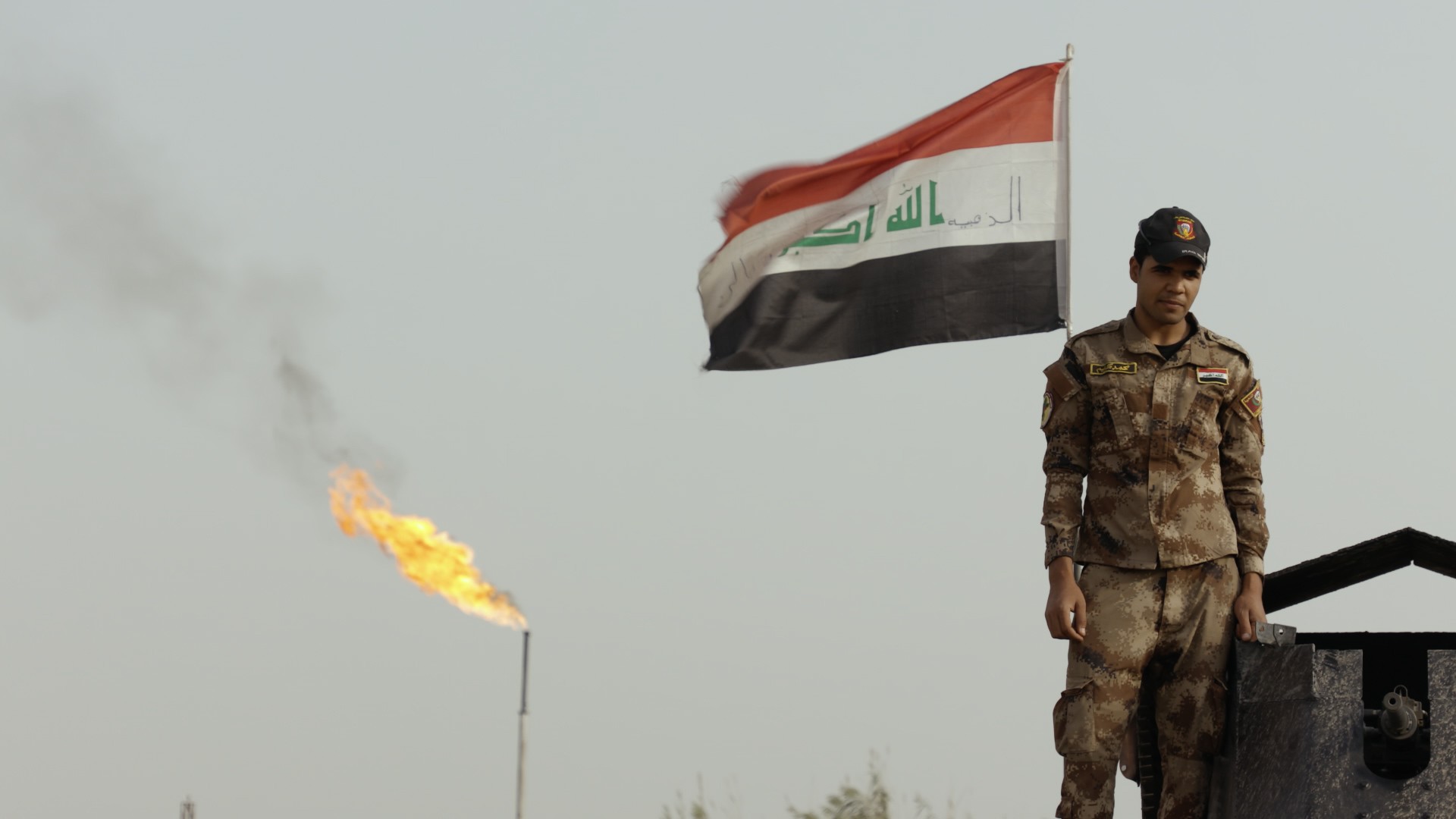 Cover image: Turkish President Erdoğan walks past Republican Guards as he arrives prior to a meeting with French President Emmanuel Macron at the Elysee Presidential Palace on January 5, 2018, in Paris. (Photo by Chesnot/Getty Images)