Top White House aide Rob Porter is just one of many members of the Trump administration accused of committing a violent act toward a woman. But he's one of the few to lose his job over the allegations.
Porter, President Donald Trump's former staff secretary, announced he was resigning the post Wednesday, after his two ex-wives told the Daily Mail that he had physically and verbally abused them. He's recently been romantically linked to Trump's communications director Hope Hicks, and senior White House officials had known about the accusations against Porter for months and helped him secure plum duties anyway, unnamed sources told CNN.
"Rob Porter is a man of true integrity and honor, and I can't say enough good things about him," said Chief of Staff John Kelly, who was reportedly made aware of the allegations after Porter failed to obtain FBI security clearance because them. "He is a friend, a confidante and a trusted professional. I am proud to serve alongside him."
But while Porter has categorically denied the accusations, allegations of domestic abuse have trailed members of the Trump administration — including Trump himself — for decades.
Steve Bannon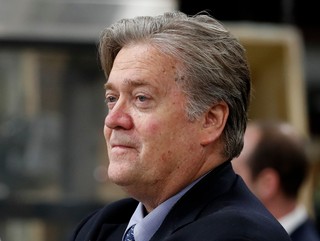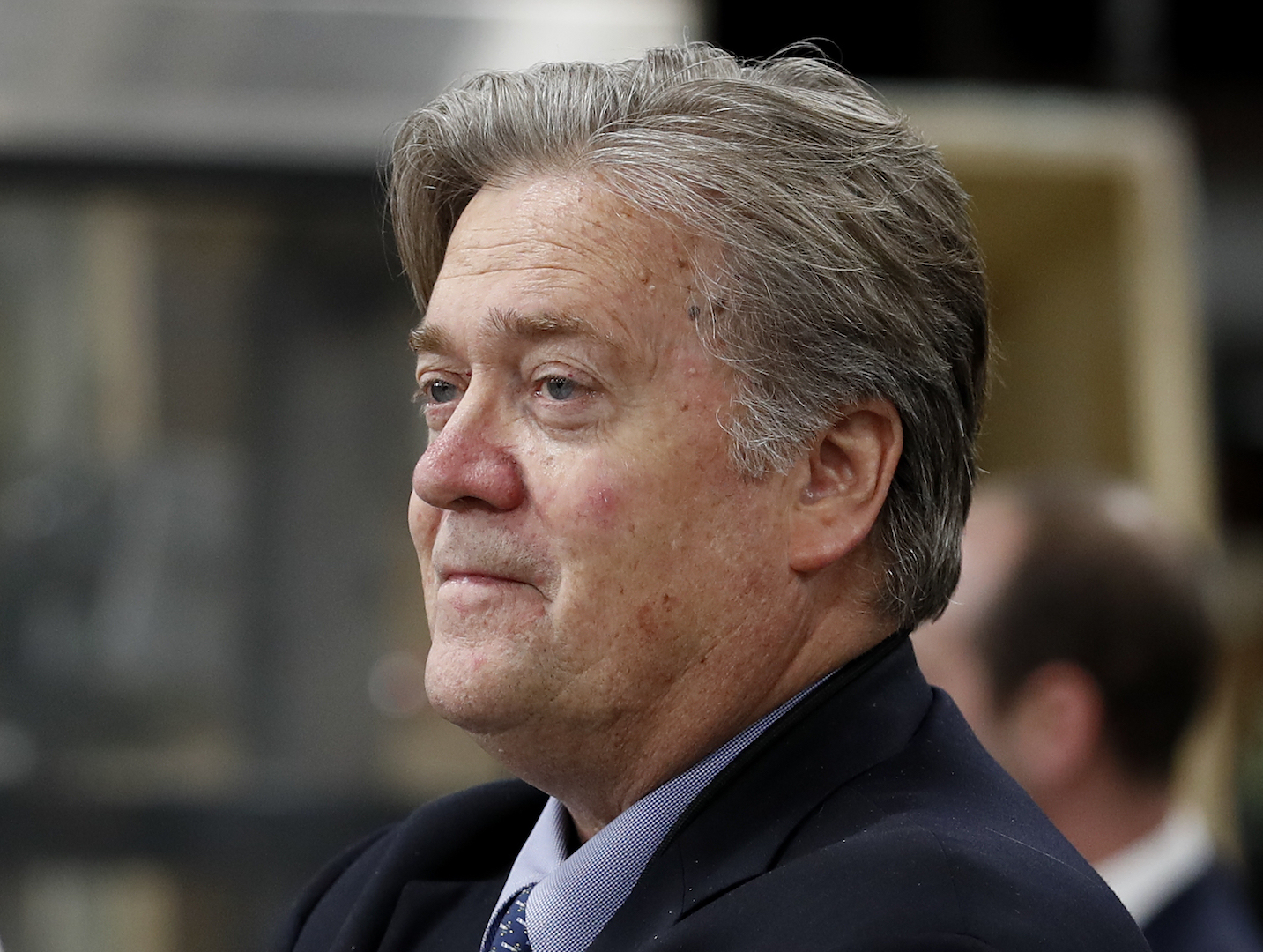 Former White House chief strategist Steve Bannon was charged with misdemeanor domestic violence, battery, and dissuading a witness in 1996 over an incident involving his then-wife, Politico reported shortly after Bannon joined the Trump campaign.
Bannon's ex-wife told police she'd started arguing with Bannon as he sat in his parked car and she stood beside it, according to a January 1996 police report. When he refused to give her a credit card to go shopping, Bannon's ex-wife asked for a divorce and spat at him. Bannon then grabbed her wrist and neck to try to pull her into the car, over the door, until his wife struck back and escaped back into the house they shared with their infant twin daughters.
"She told him she was calling 911, and she grabbed the portable phone as she headed for the living room, where the twins were. She was dialing 911," the police report alleged. "When she got to the twins, Mr. Bannon jumped over her and the twins to grab the phone from her. Once he got the phone, he threw it across the room."
Bannon was charged on Feb. 22, 1996, and pleaded not guilty on all charges in March, Politico reported. His then-wife failed to turn up for an August court date, leading the charges to be dismissed. She eventually filed for divorce in January 1997, according to records obtained by Politico.

"The bottom line is he has a great relationship with the twins, he has a great relationship with the ex-wife, he still supports them," a spokesperson for Bannon told Politico.
Andrew Puzder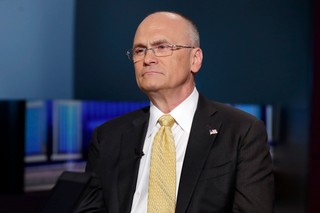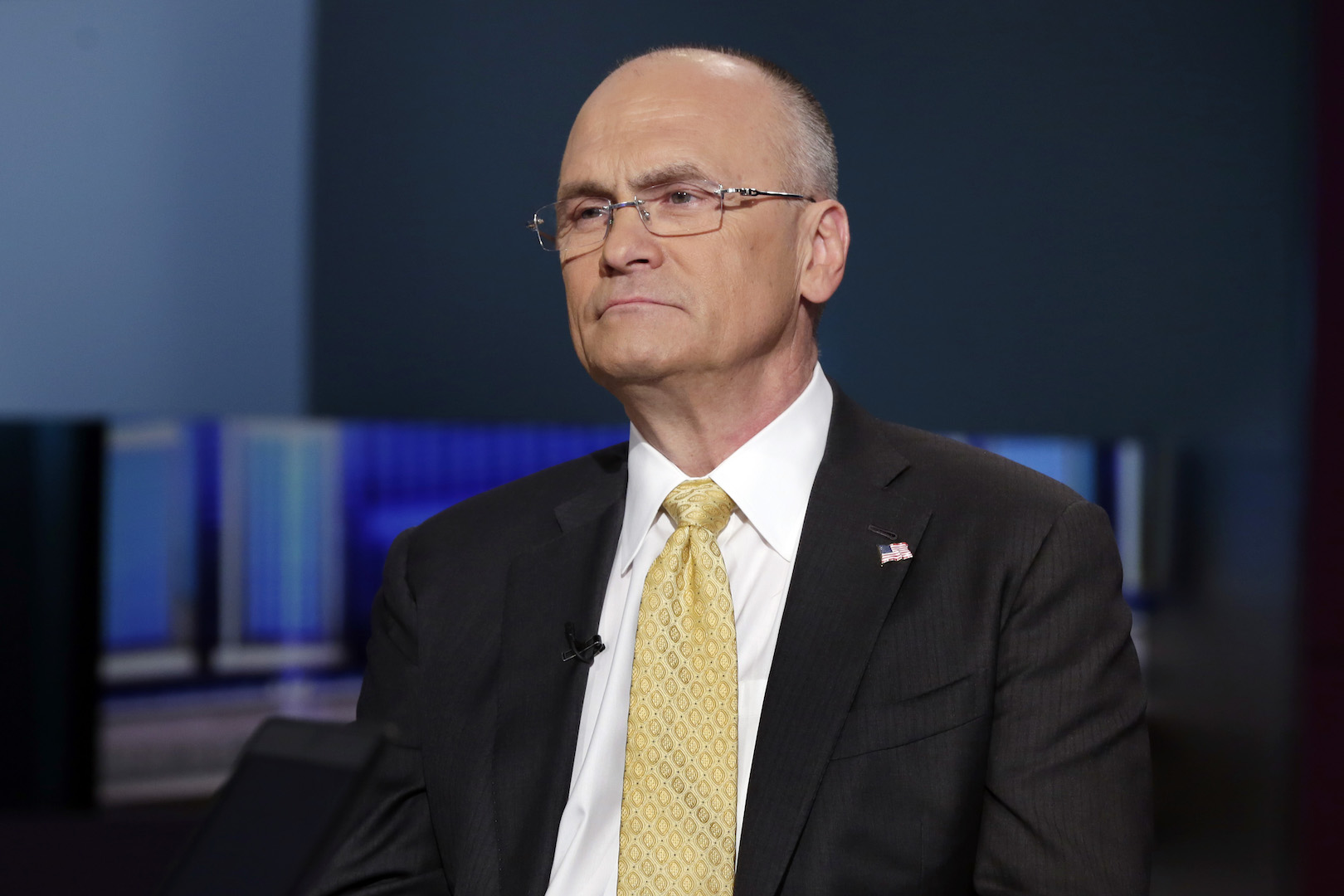 Andrew Puzder, Trump's first choice to head the Department of Labor and a former fast-food executive, allegedly hit his ex-wife Lisa Feinstein on multiple occasions.
The Riverfront Times, a St. Louis, Missouri alt-weekly, first detailed Feinstein's claims back in 1989, when Puzder was just a local attorney. During the couple's divorce proceedings, Feinstein filed court documents claiming that in May 1986, Puzder had "attacked me, choked me, threw me to the floor, hit me in the head pushed his knee into my chest twisted my arm and dragged me on the floor, threw me against a wall, tried to stop my call to 911 and kicked me in the back."
In March 1990, Feinstein also donned a disguise to appear in "The Oprah Winfrey Show," where she described the physical abuse she said she suffered at Puzder's hands, Politico reported in January 2017. The episode, which was titled "High-Class Battered Women," was later provided to senators reviewing Puzder's nomination to the Trump administration.
Puzder has categorically denied all claims of abuse, and Feinstein herself later recanted. In a December 2016 email to Puzder, she wrote, "I impulsively filed for a divorce without your knowledge and was counseled then to file an allegation of abuse. I regretted and still regret that decision and I withdrew those allegations over thirty years ago. You were not abusive."
Still, the allegations — along with several questions about Puzder's business practices — were enough to derail Puzder's nomination as Labor Secretary. He withdrew his name in February.
Donald Trump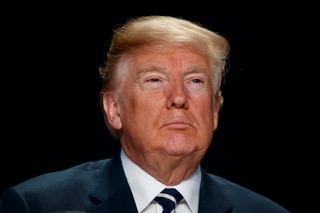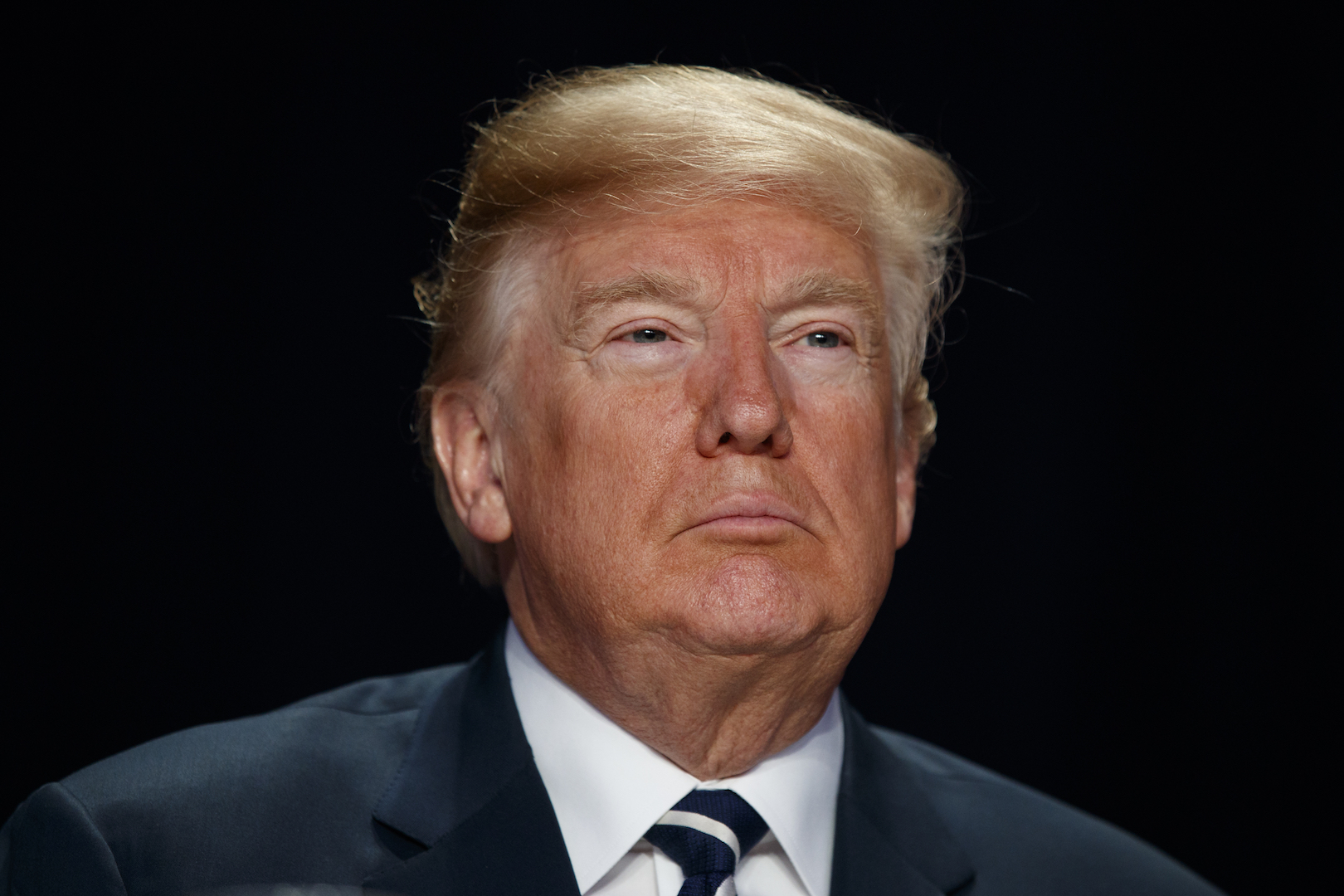 Trump's ex-wife Ivana Trump accused Trump of abusing her on one occasion in her 1990 divorce deposition, according to the 1993 book Lost Tycoon: The Many Lives of Donald J. Trump.
An enraged Trump held Ivana down and ripped out handfuls of her hair in one 1989 incident, the book alleges. "Then he jams his penis inside her for the first time in more than 16 months. Ivana is terrified … It is a violent assault," the book goes on. "According to versions she repeats to some of her closest confidantes, 'He raped me.'"
Trump has repeatedly denied the allegation, and in a statement printed in Lost Tycoon, Ivana Trump appeared to clarify her story. "[O]n one occasion during 1989, Mr. Trump and I had marital relations in which he behaved very differently toward me than he had during our marriage," she said. "As a woman, I felt violated, as the love and tenderness, which he normally exhibited towards me, was absent. I referred to this as a 'rape,' but I do not want my words to be interpreted in a literal or criminal sense."
Following the publication of a Daily Beast story about the incident, Ivana Trump told CNN in a statement that the story was "totally without merit."
"I have recently read some comments attributed to me from nearly 30 years ago at a time of very high tension during my divorce from Donald," she said. "The story is totally without merit. Donald and I are the best of friends and together have raised three children that we love and are very proud of. I have nothing but fondness for Donald and wish him the best of luck on his campaign. Incidentally, I think he would make an incredible president,"

Still, some 18 other women have also accused Trump of sexual misconduct, with allegations that include groping, forcible kissing, and walking in on teenagers as they were changing during his 1997 Miss Teen USA pageant.

Trump has denied all 18 allegations, though he did admit to grabbing a woman "by the pussy" in the infamous Access Hollywood tape. He reasoned, "When you're a celebrity, they let you do it."
Corey Lewandowski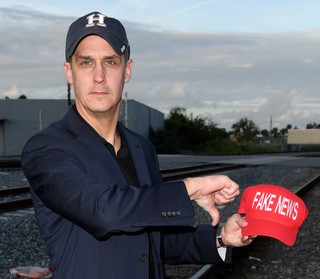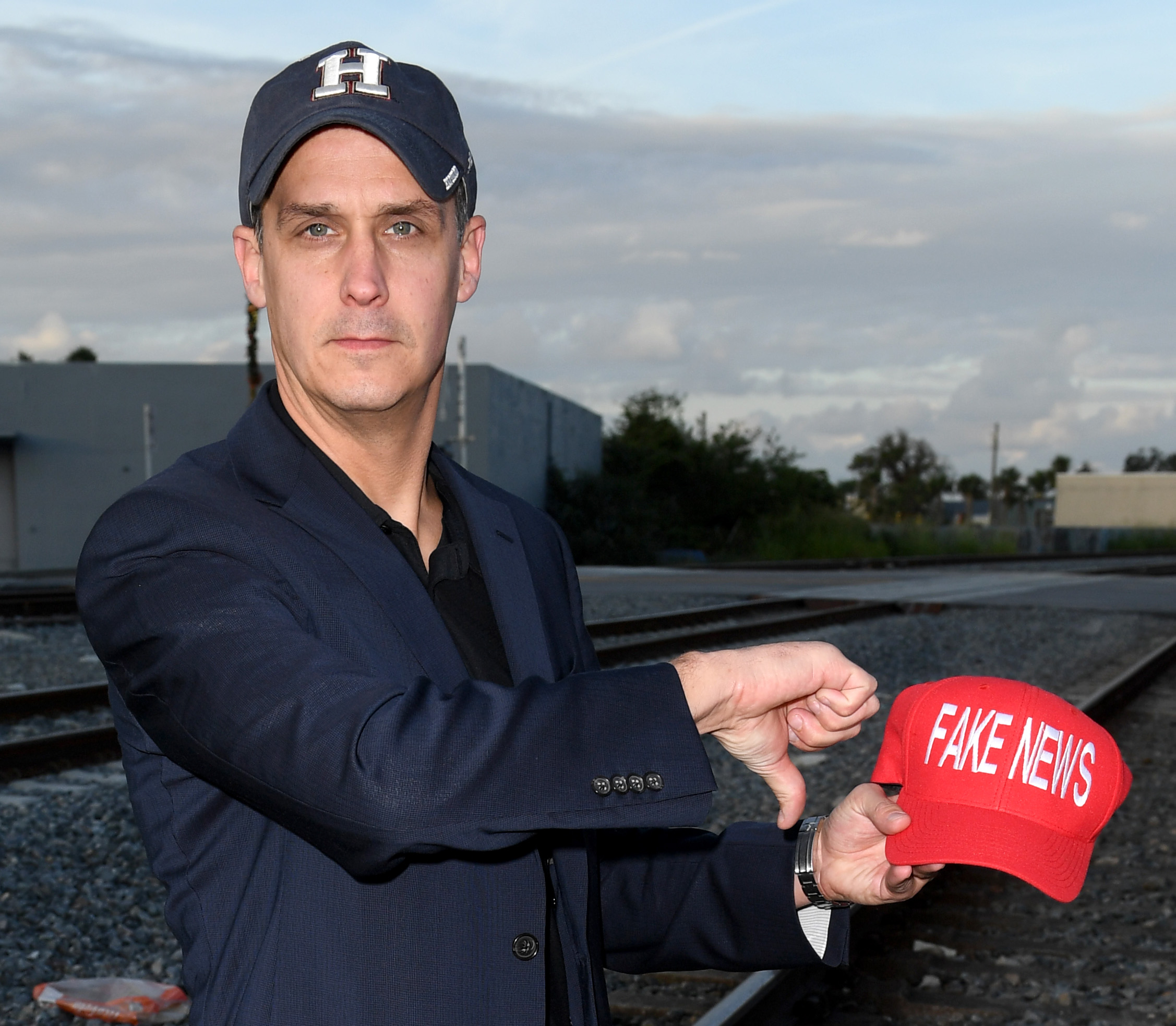 While Trump's former campaign manager Corey Lewandowski, hasn't been accused of domestic violence, he's facing other, similar allegations. In March 2016, Florida police charged him with battery, after he pulled Breitbart reporter Michelle Fields out of Trump's way at a rally.
Fields told police Lewandowski's yank had left her with a handprint of bruises on her arm, but Lewandowski said he never touched Fields. However, a Washington Post reporter who saw the incident also backed up Fields' account, and footage of the incident later revealed Lewandowski had indeed grabbed the reporter as she alleged.
Lewandowski later said he couldn't remember the incident at all. Trump also repeatedly cast doubt on Fields' claims, insinuating that she was trying to attack him and asking, "How do you know those bruises weren't there before? I'm not a lawyer."
The charge against Lewandowski was later dropped, since prosecutors felt they couldn't prove beyond a reasonable doubt that Lewandowski had assaulted Fields. It wasn't until months later that Lewandowski was fired from Trump campaign, apparently over concerns that he wasn't up to the challenge of winning a general election.
Cover image: White House Staff Secretary Rob Porter (2nd R) gives U.S. President Donald Trump. (REUTERS/Jonathan Ernst/Files)