Exploring the 'Darker Undercurrents' of Femininity, in Photos
For the three-year anniversary of queer, feminist fashion zine "Polyester," editor Ione Gamble asked her favorite photographers to depict womanhood in all its off-kilter forms.
Photo by Parker Day
"I've always been obsessed with the darker undercurrents of femininity," muses Polyester zine founder and editor-in-chief Ione Gamble. "So much of my work, or the work I commission, gravitates towards representing something more sinister than the usual representations of women we see across media and culture at large."
The intersectional feminist publication is celebrated its third birthday with three separate issues. Gamble asked her favorite photographers to each create photo series that showed persecuted femininity in all its forms: There's Camille Mariet's crimson-clawed, bubble-gum popping axe murderer—a blackly funny reimagining of the conventions of the final girl trope in serial killer films, and Broadly favorite Parker Day uses the opportunity to introduce her new photography series, Possession, which explores themes of innocence, lust, and the flesh. Meanwhile, Scarlett Carlos Clarke creates a character known as Roxy, a mother-witch based on her recent experience of becoming a parent.
Even though she almost got evicted from her studio after some friendly sage-burning witches set off a fire alarm, Gamble has emerged triumphant from the daunting and exhausting task of putting together the third issue—and the 23 year old is more committed than ever before to emphasize femininity in all its vulnerability, darkness, and strength.
"You know," she muses, "my studio-mate Misha just said, 'When in danger, femmes become stranger,' and I think that's a really good way to sum up this zine in particular."
You can order Polyester here.

Possession, by Parker Day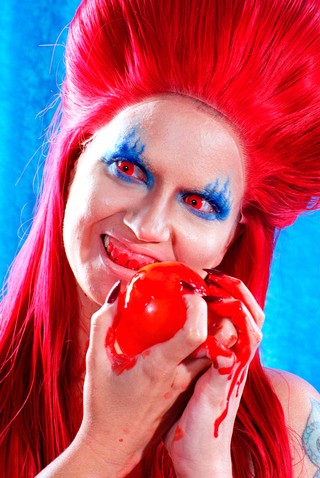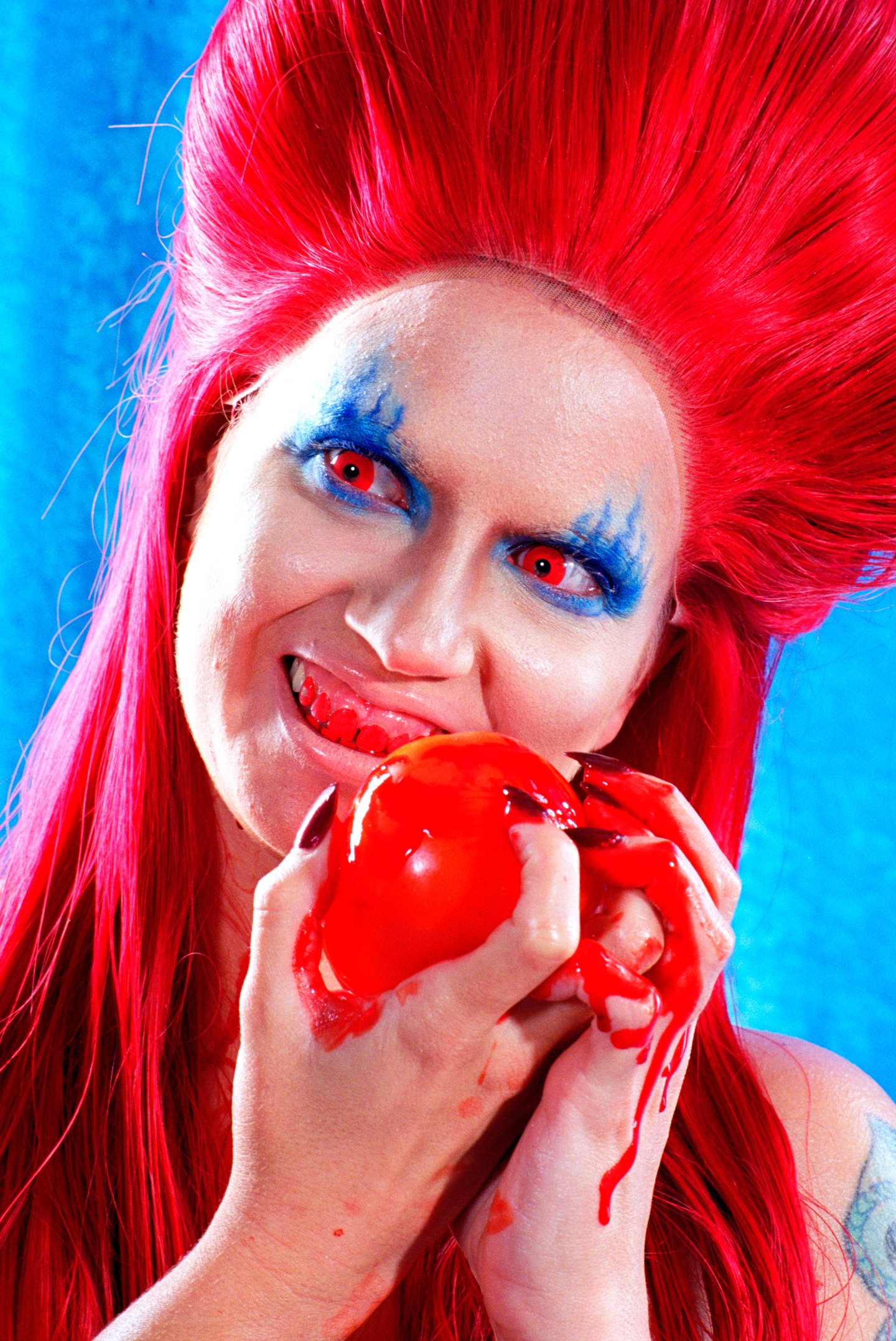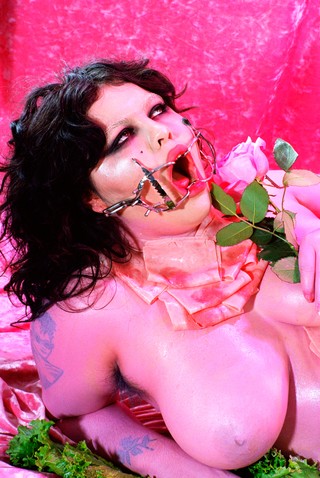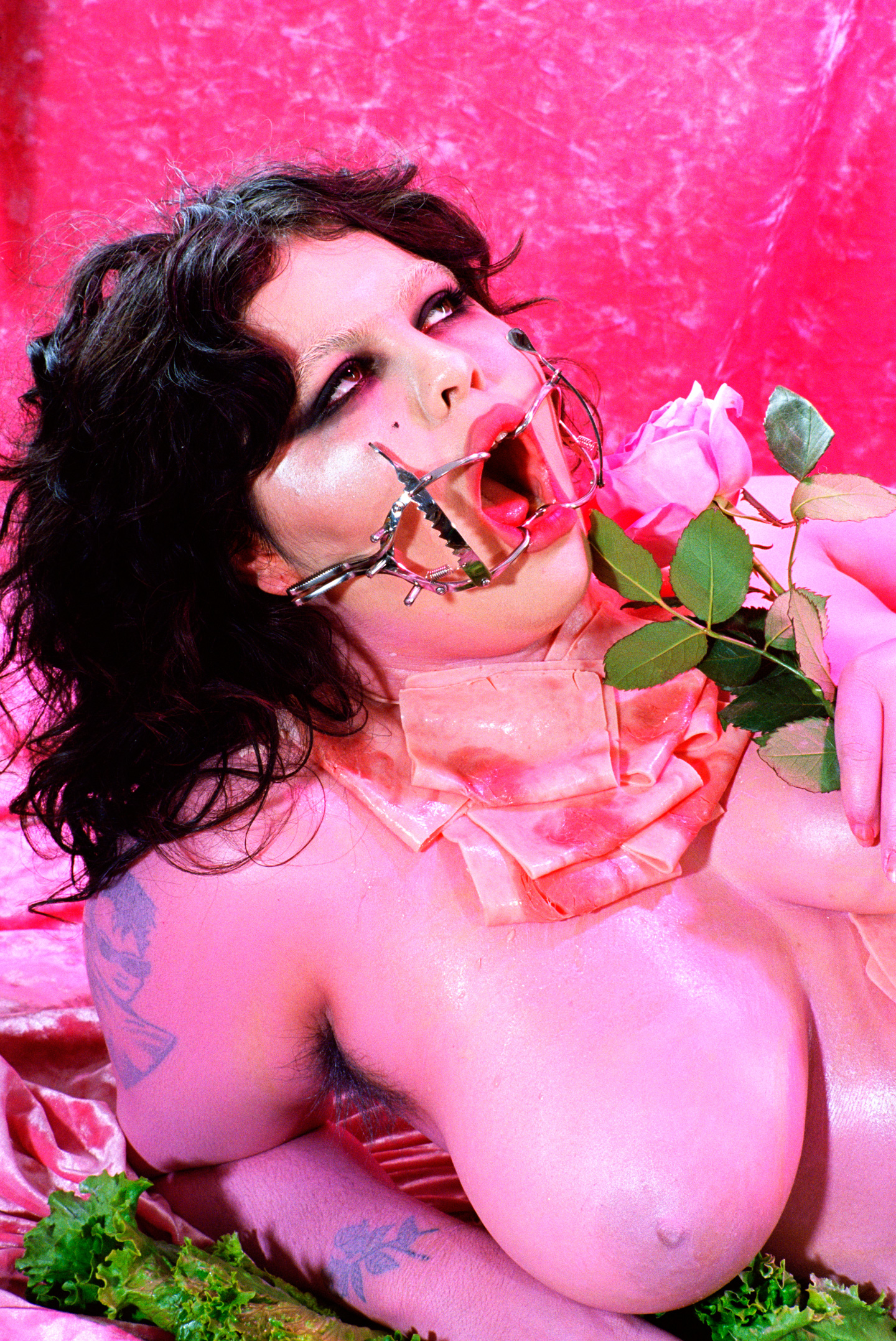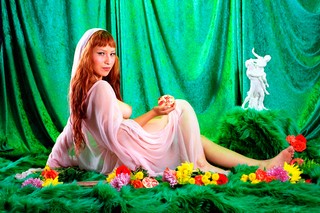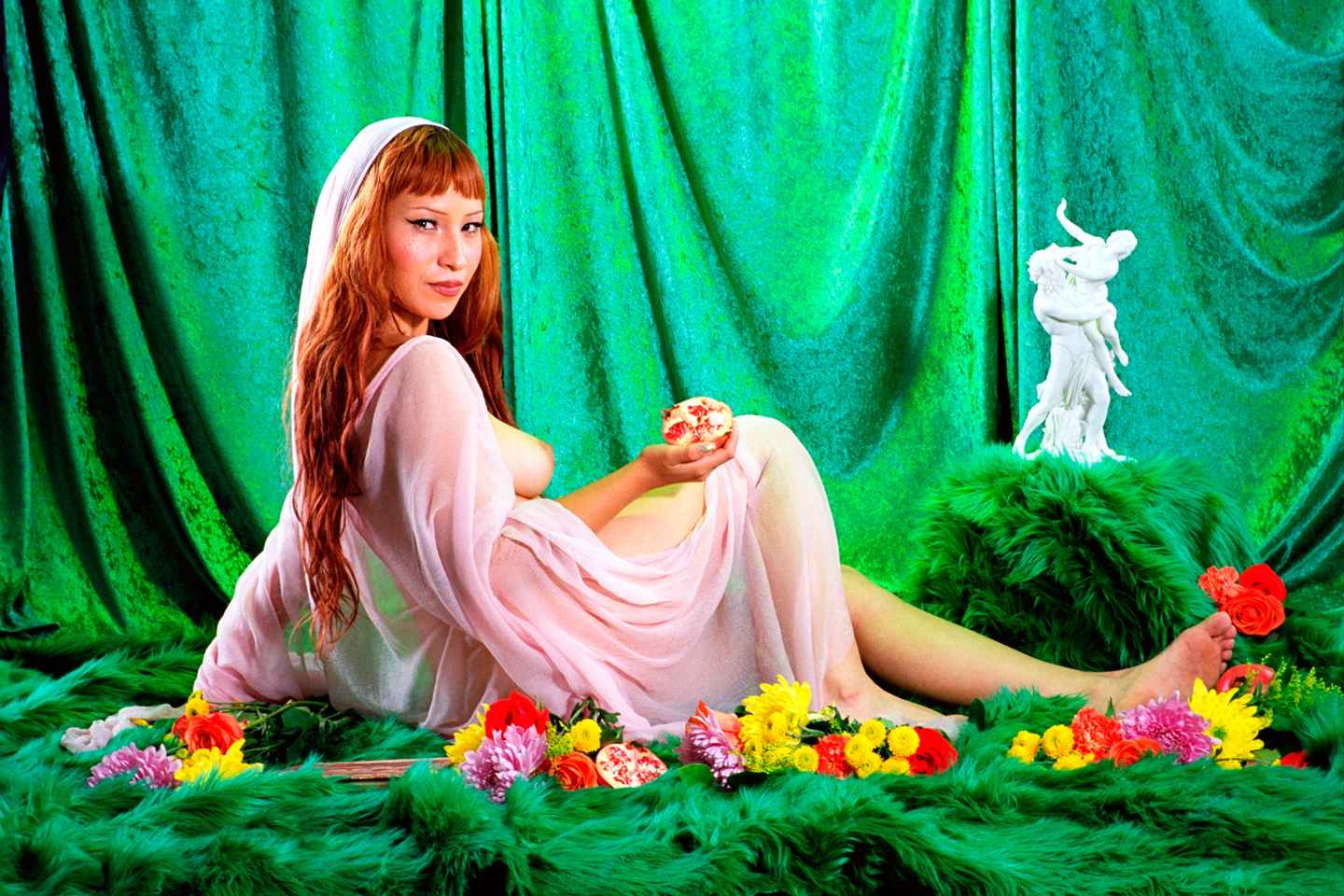 Cabin Fever, by Camille Mariet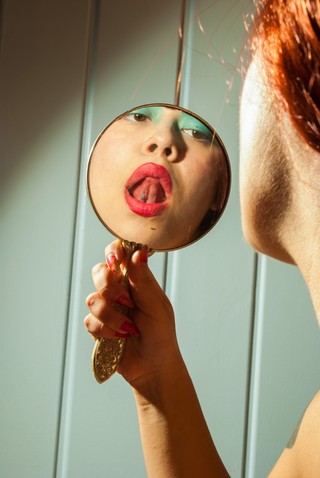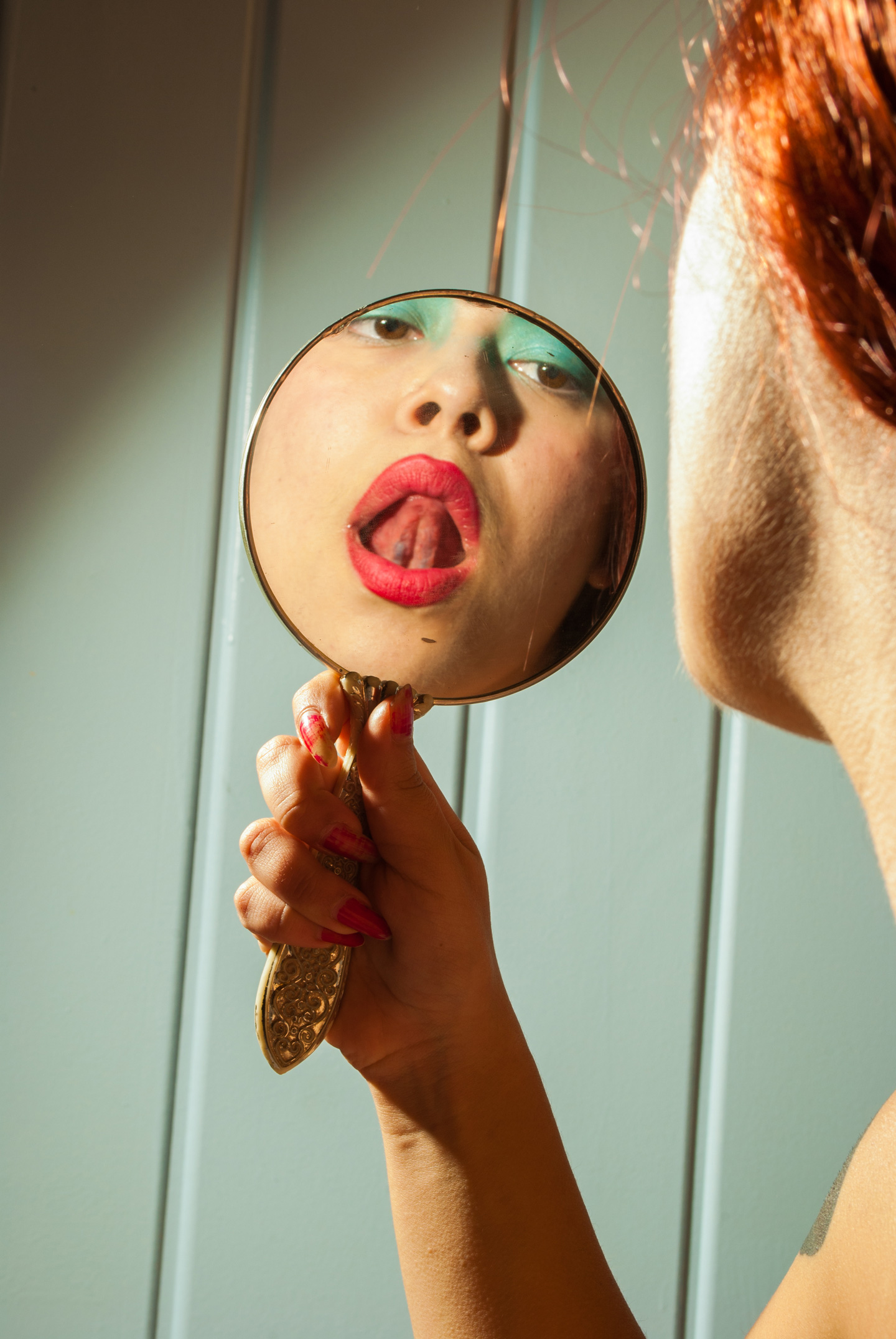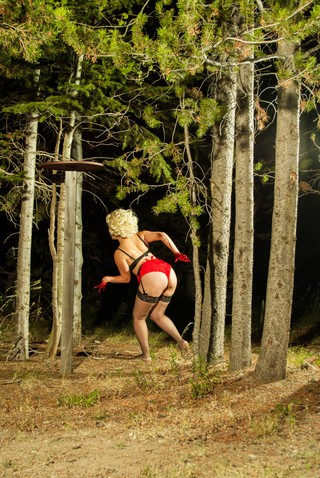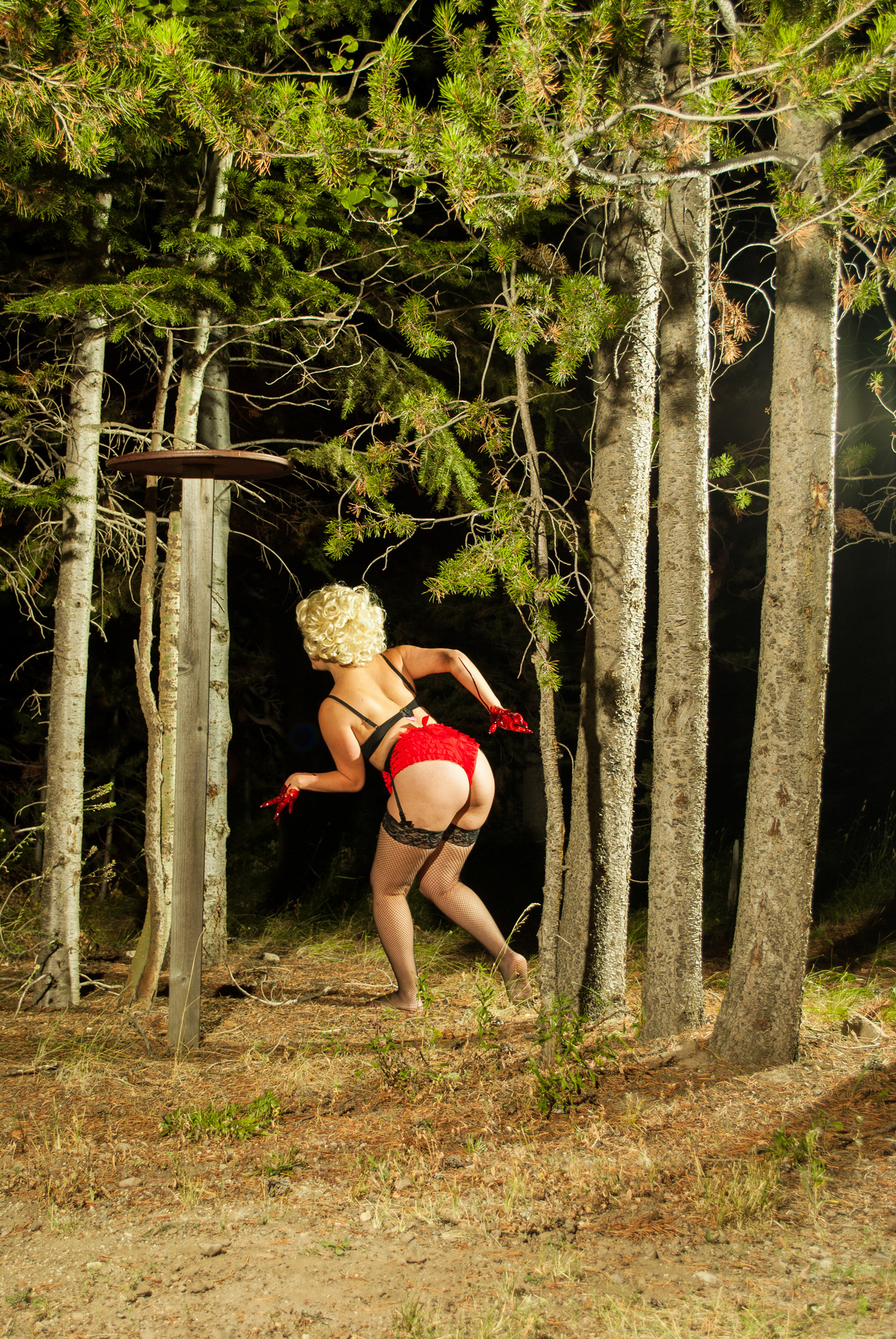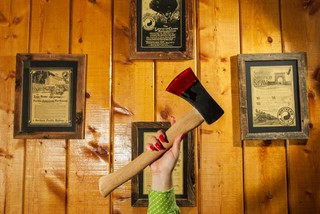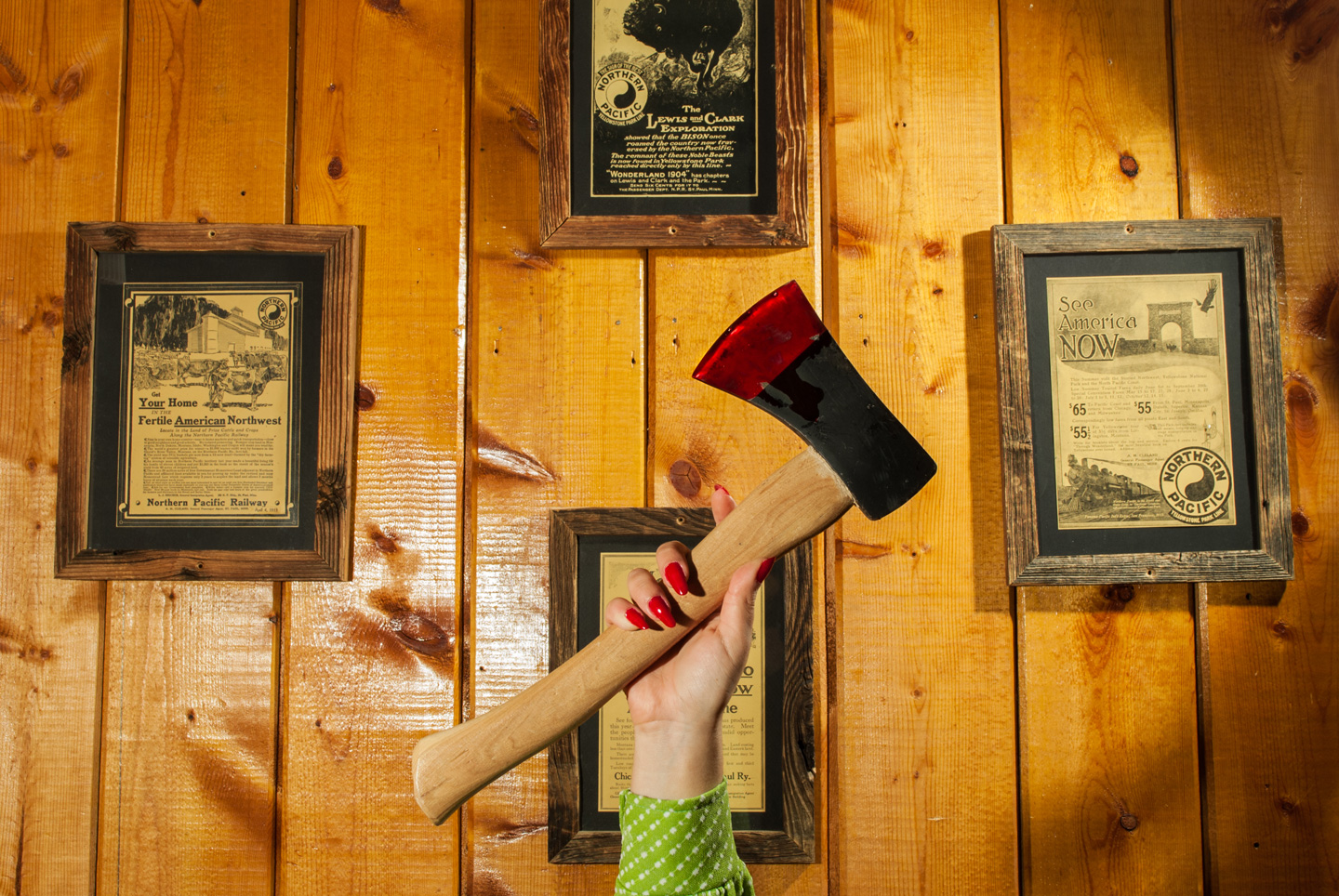 Under Her Spell, by Scarlett Carlos Clarke