West Toronto


The West End is renowned for having lots of green space relatively close to the downtown core, but these spaces, close to universities like Ryerson University and University of Toronto, don't possess any important rap history. That honour goes to the Rexdale and Jane and Finch neighbourhoods to the north. These neighbourhoods are host to many of the multicultural communities and sounds that fuel Toronto's rap scene.
Formed in 1989, Rexdale's Ghetto Concept were among the earliest Toronto hip-hop artists to break out of the city in the 90s, while Jully Black has been around since 1997 representing Jane and Finch. Today, the Somali diaspora who have played such a huge part in the scene culturally with their slang and music occupy both these neighbourhoods. Beyond that are the separate but intertwined municipalities of Mississauga and Brampton, whose own sizable populations of second-generation immigrants are continually making their mark.
*A complete playlist of the artists featured at the bottom of this article.
ETOBICOKE
Fixed between the massive suburb of Mississauga and the rest of Toronto is Etobicoke. Inside of its borders are three demarcated neighborhoods: a now condo-filled area called the Lakeshore (and by the Lakeshore we do not mean that God-awful-never-made-it-to-the-public-eye spinoff of Jersey Shore); Central Etobicoke, which is host to Richview's elusive homes; and North Etobicoke, which contains the neighbourhood of Rexdale, where many of the city's artists hail from.
Dijah
Dijah SB has a catalog of records exploring themes like love and ambition. But she often uses her music to speak about a theme lightheartedly, especially in rap. With rap being a genre that often provokes its artists to measure how "hard" one is against rigid traditional standards of masculinity, rappers like Kid Cudi and the new wave of rappers like Lil Uzi Vert and Lil Yachty have defied these limitations. Dijah occupies this space as well but gives listeners insight into the complexities of not only being a rapper, but a woman and one who deals with real issues.
The artist, who draws much of her inspiration from Kid Cudi, creates records that suffice as a vehicle to speak openly about the realities of navigating mental health, most notably on her projects BLUE and Manic Luxury. With freestyling skills that can easily ether your favourite rapper, Dijah SB is being open about her advocacy and steadily making her mark within Toronto's burgeoning rap scene. | LISTEN
The Sorority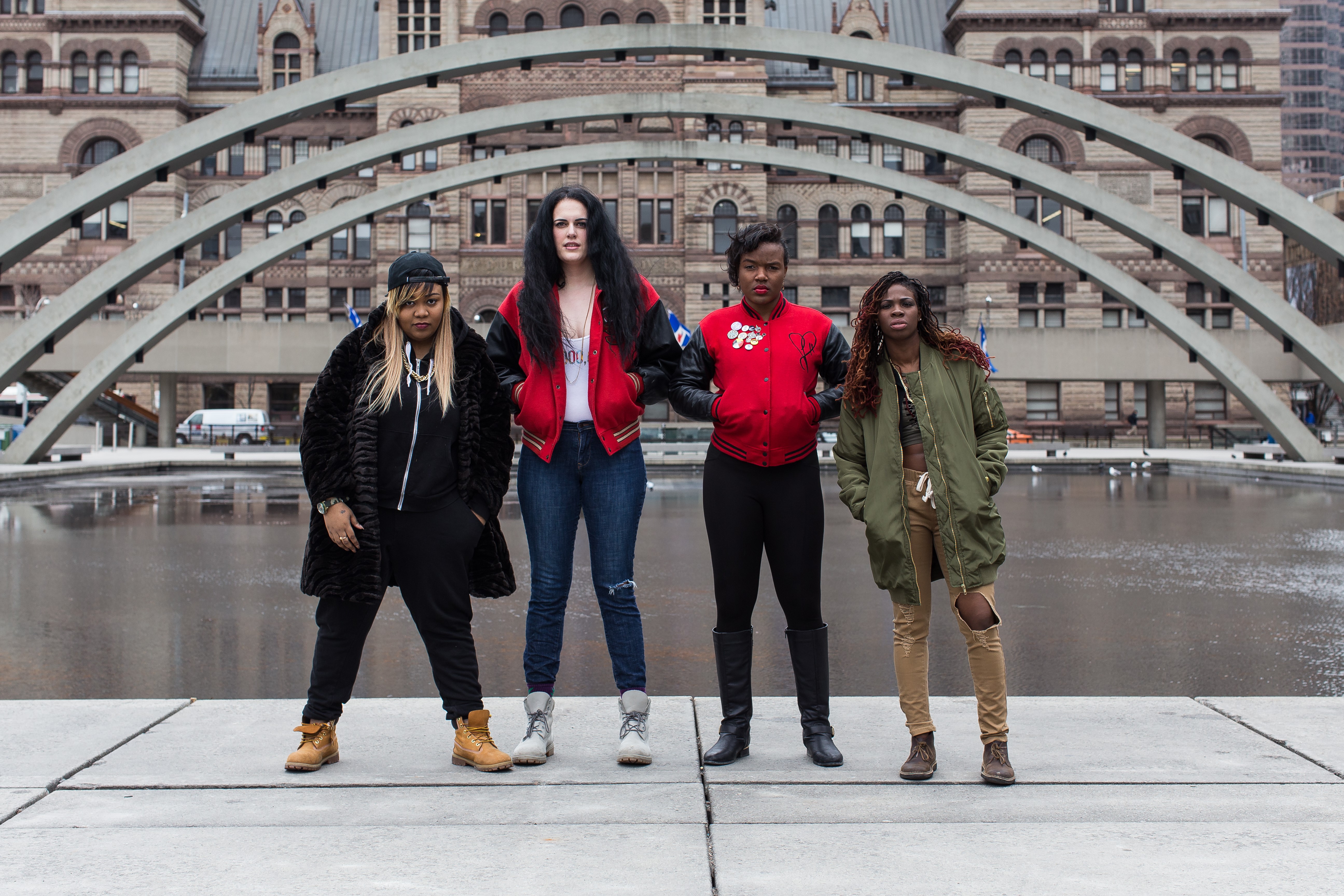 The Sorority—an all-female collective comprised of Haviah Mighty, Keysha Freshh, Lex Leosis, and pHoenix Pagliacci—have made sisterhood and unity foundational in their music. With their Leila Day-assisted single, "Ladies Night," they paid homage to the women in rap and a 2017 iteration of Lil' Kim's 1997 "Not Tonight (Remix)" featuring Angie Martinez, Missy Elliott, Da Brat & Lisa 'Left Eye' Lopez.

From the start, The Sorority have been making the same kind of bold statements towards the sexism and misogyny they have faced as artists. They were introduced by way of a TeamBackpack cypher on International Women's Day where Lex rapped over a Little Sister beat, "Who said the 6 God couldn't be a woman in some hightops?" The cypher was the first of its kind, all-female, contributing to a larger conversation about how hard it is for women who rap to gain visibility, and even more specifically, how hard it is for women who rap from Toronto.
Using their bars to continue dialogue on the #SayHerName movement, as well as to speak to the realities are other marginalized women, the Sorority are continuing to make bold statements about sexism and unfairness in the city's music scene, and the music industry at large. | LISTEN
Pressa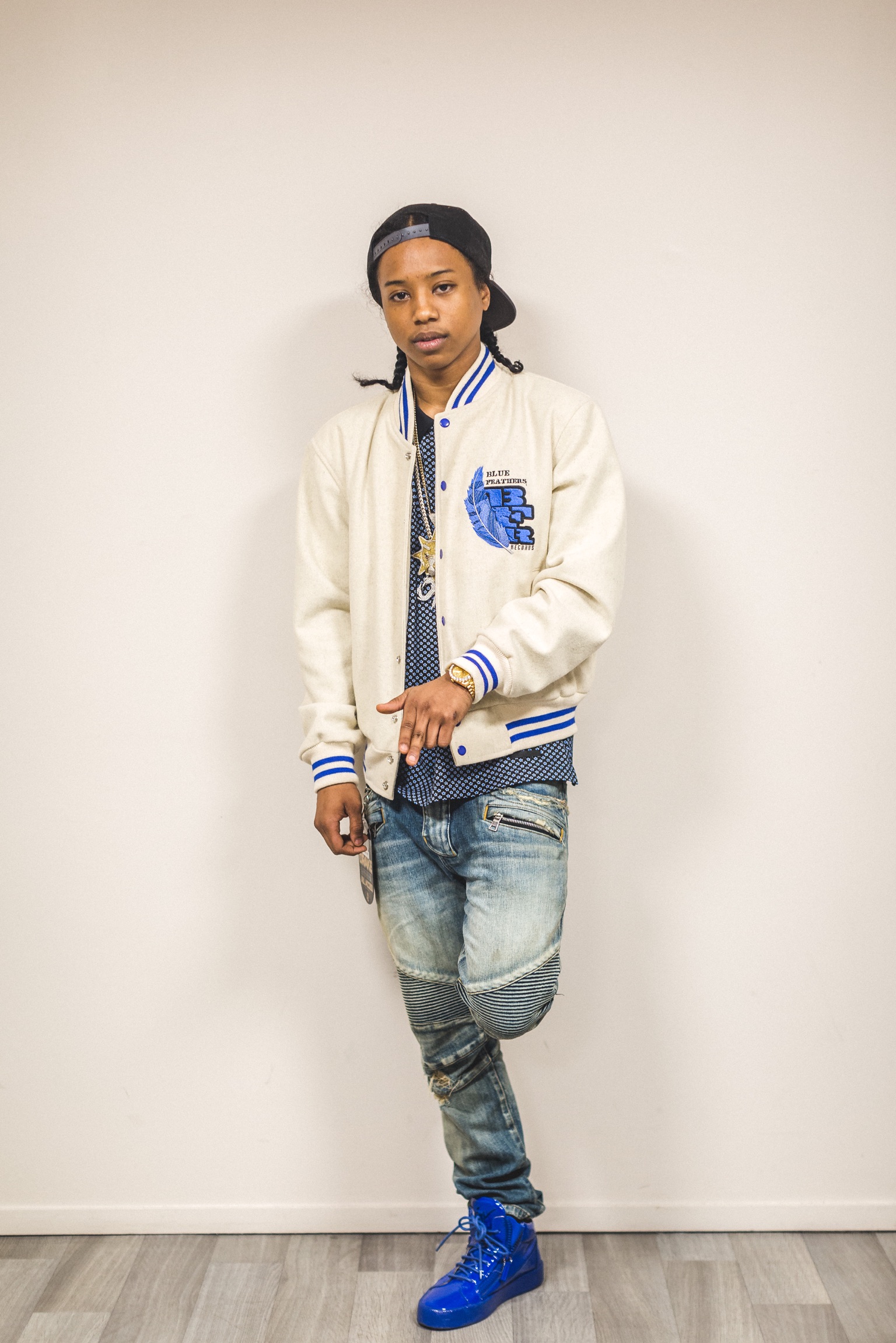 Pressa has probably been the Toronto artist who's made the most headlines recently, but not for his music. Allegations of gang leadership and kidnapping have followed the rapper ever since his appearances on Drake's Boy Meets World UK tour. It's the unfortunate paradox of the gangsta-styled rapper in Toronto: connecting with audiences through the harsh truths of their music but running headlong into Canada's barely-disguised contempt for its impoverished communities.
Controversies aside, Pressa's music is firmly of its time, his distinct voice a melodic squeal atop rickety trap instrumentation. He's collaborated with producer extraordinaire Murda Beatz on the latter's project Keep God First, as well. | LISTEN
MISSISSAUGA
For those who are still wondering what Sauga feels like in the night time, there are a slew of artists who can share their own renditions with you. It is a city home to the Scooter's (aka Mississauga's Cascade) and Square One, a shopping mall so all-consuming it forms the entirety of the city's downtown activity in the absence of street parking. As can be inferred, there's not a lot going in the western 905. However, it is that quiet, unassuming, frankly boring suburban nature that spurs Saugan artists to want to do more.
Years spent commuting back-and-forth to the energy of Toronto via train and buses have made many of Sauga's residents into downtown denizens. It's not uncommon for Saugans to even refer to themselves as Torontonians for convenience. You may see an identity crisis, but you can also see it as "artistic context." Sauga will likely always be an overgrown suburb, and that's allowed for the incubation of some of Toronto's most distinct artists.
Ramriddlz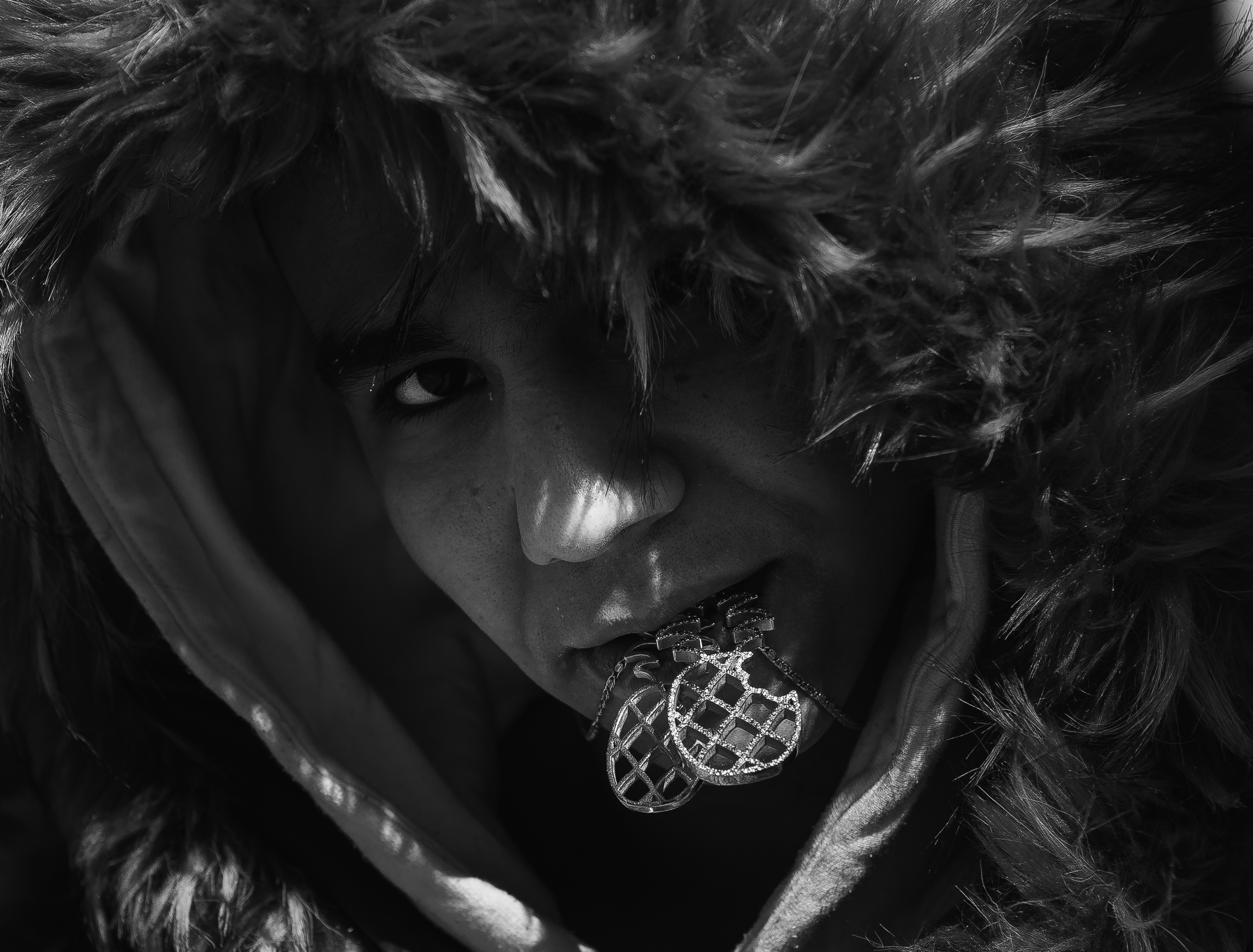 No one embodies Mississauga more than Ramriddlz. A second-gen Egyptian who grew up among the mansions of Mississauga Road, his music is the sound of a kid who screwed around with his friends until he fell ass-backwards into infamy. Ram's horny, awkward take on Caribbean dancehall is quintessentially GTA through its casual mix-and-match of disparate cultures and given a fluorescent sheen by producers like Jaegen and others.
The unselfconscious and uneven nature of this music has repelled consistent hype but has granted him a cultish online following that has remained long after Drake remixed "Sweeterman" in 2015. Is he a ragga Lil B or a West End wasteman on his 16th minute of fame? Whatever he is, Ramriddlz is a creation that is wholly unique to Sauga City. | LISTEN
Lais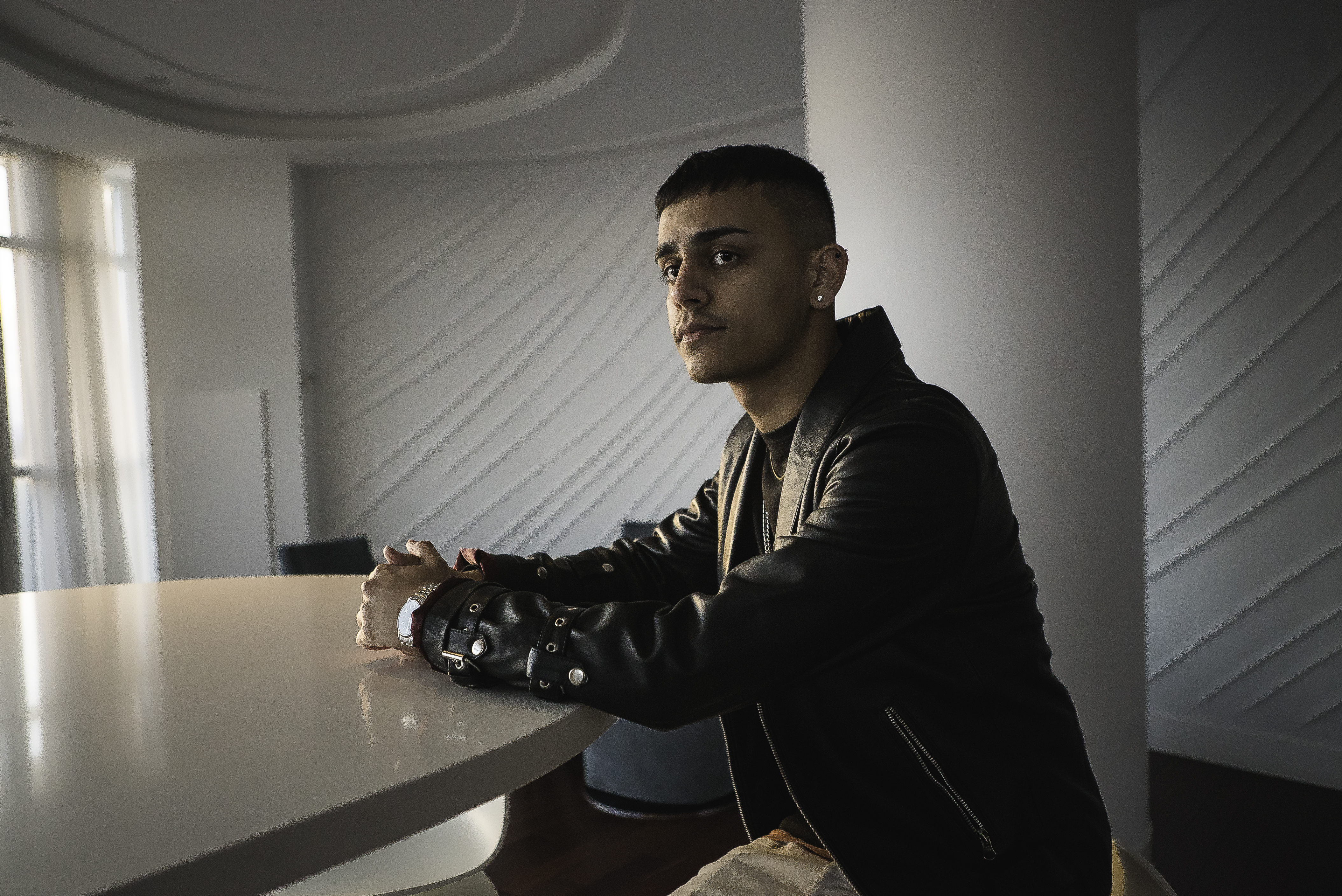 Diametrically opposed to Ram's theatricality, Lais adds the suffix "Lavish" to all his social media handles, which is as succinct a summary of his chilled-out M.O. as you can get. Even when singing about cocaine and his empty heart, the rapper/singer spins silk with his vocals over productions punctuated by jazzy keys.
Pakistan-born Lais is a delegate of Mississauga's diversity whose story also demonstrates the power of the internet: he blew up after posting his EP Session One to Reddit's hip-hop forum on a whim. These days, he's remixing Justin Timberlake classics and working on SESSIION, his cleverly-titled sequel to Session One. | LISTEN
New Toronto
Although accidentally popularized by Tory Lanez and his ongoing shadow war with Drake, the term "New Toronto" was not coined last year. Rather, the area, once known as the industrial forefront of a small and limited downtown core, got its name in 1890 after city planners literally designated it as the "new" version of Toronto. Today, the mainly immigrant-controlled neighbourhood stands as a forgotten memory—a blurry line that helps to blend the West End into the CN Tower and its megalithic skyline, which is often the only imagery of Toronto known to those who live abroad.
From the rustic and resilient Parkdale—a downtown neighbourhood known for its loyalty to the arts scene, and its slow fall to gentrification in the last decade—to the waterfront Etobicoke district of Mimico—a strip of land just south of the Gardiner Expressway, featuring an eclectic mix of some of the city's oldest buildings and best food—New Toronto is where you'll find some of the city's most underestimated and outspoken talent. From rejection, rebirth, and a lot of 905 references to go with it.
Faiza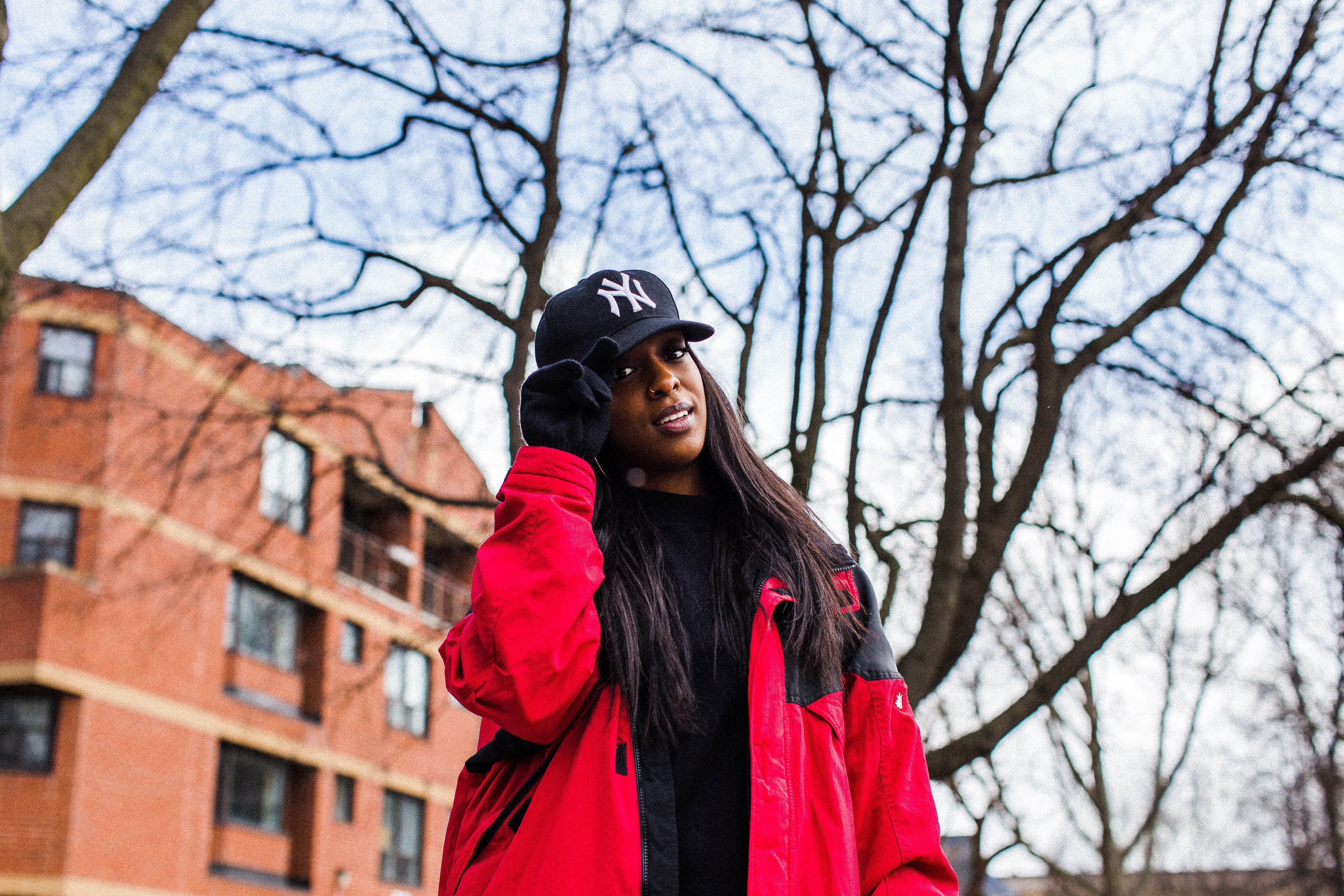 If you go by her Soundcloud, Faiza seems to have only one song to her name, the slow jam "Body Babe." But a less-advertised—possibly discarded—prior EP exists on her YouTube channel. Not that there's anything wrong with that, as Faiza's a strong vocalist with diverse tastes ranging from house to traditional R&B. The eclecticism is a key part of Toronto and informs the sounds of other artists in this region.
What Faiza's up to now is anyone's guess but our bets are on her being up to much bigger things very soon. | LISTEN
Ebhoni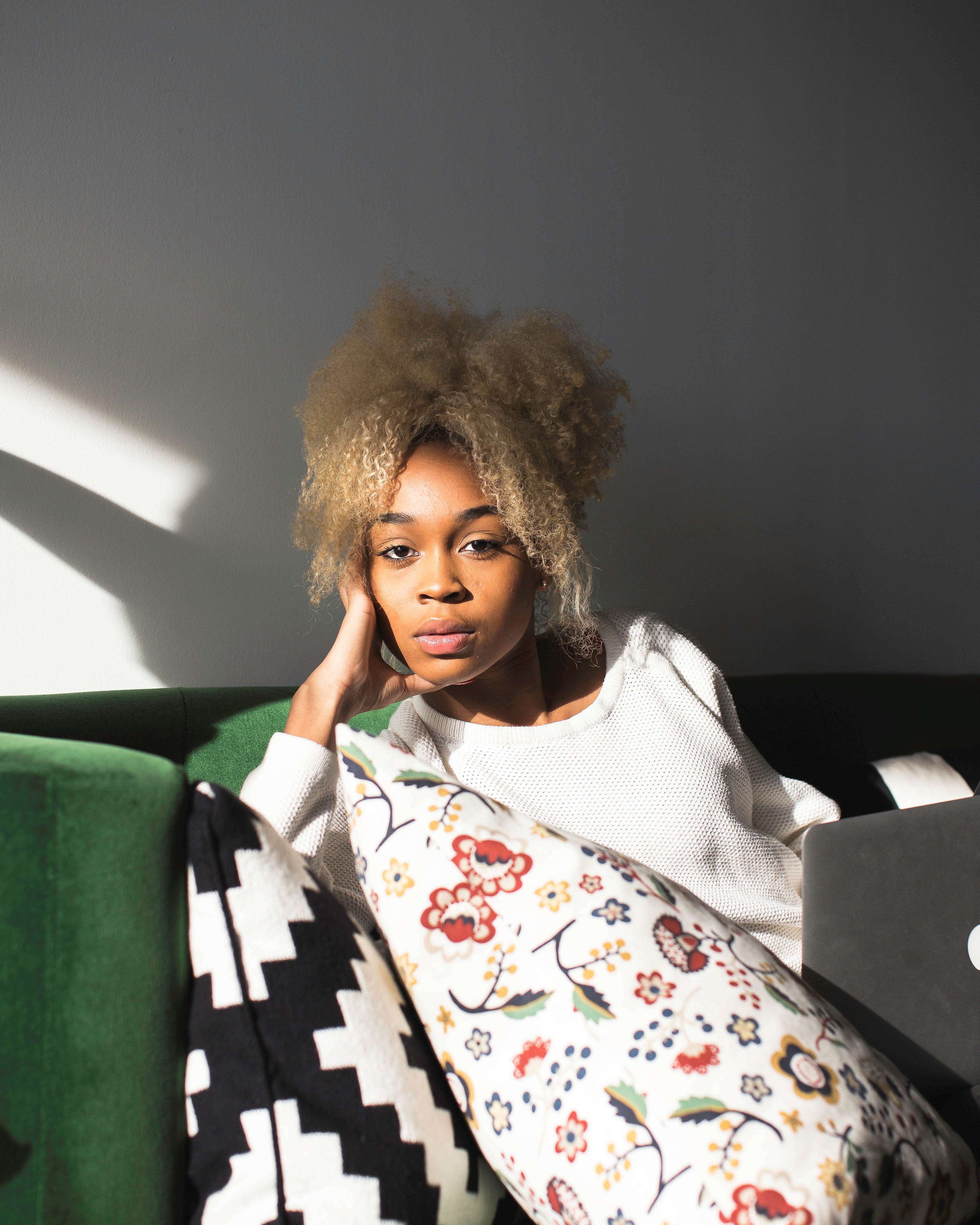 It's not easy to make the claim that someone is destined for stardom, but when a 16-year-old has enough of a command of their music as Ebhoni does, hyperbole is bound to follow. The singer/songwriter's expansive Mood Ring EP cracked the Soundcloud code earlier in 2017, amassing hundreds of thousands of plays and an instantly devoted fanbase.
Though it's full of striking songs, "Killing Roses" is the standout with Ebhoni drawing upon Caribbean rhythms for an exceptionally Toronto twist on the R&B formula. More than that, Ebhoni understands her own formula, pairing pop smarts with futuristic production and gifting it with her husky voice. With labels and social media talking, it's only a matter of time before the larger media world picks up on the conversation. | LISTEN
Layla Hendryx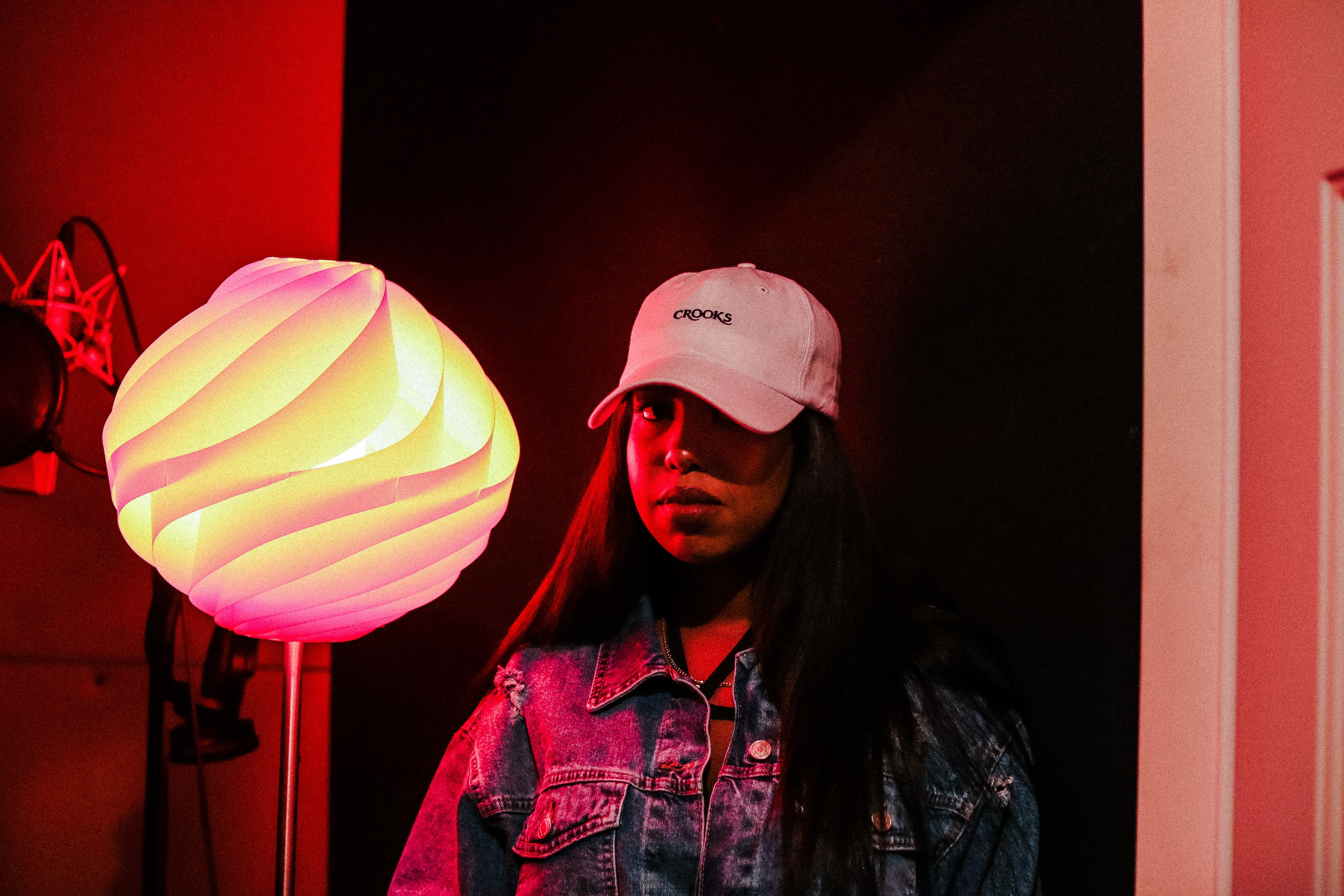 Possibly the coolest-sounding rapper in the city by several margins, Layla Hendryx has eased up on her momentum in 2017 but her 2015 EP Channel 6 remains of Toronto rap's underrated high points, an ironclad matrix of dexterous flows and cinematic, hi-tech production.
Last year's Out of Time continued in this vein while also smoothing things out for what could count as crossover ballads if they weren't still tough-as-nails. An Ottawa transplant who only moved to Toronto a few years ago, Hendryx is nonetheless one of the prime representatives of the Somali/East African contingent that forms a vital artery of the city's scene. | LISTEN
Sean Leon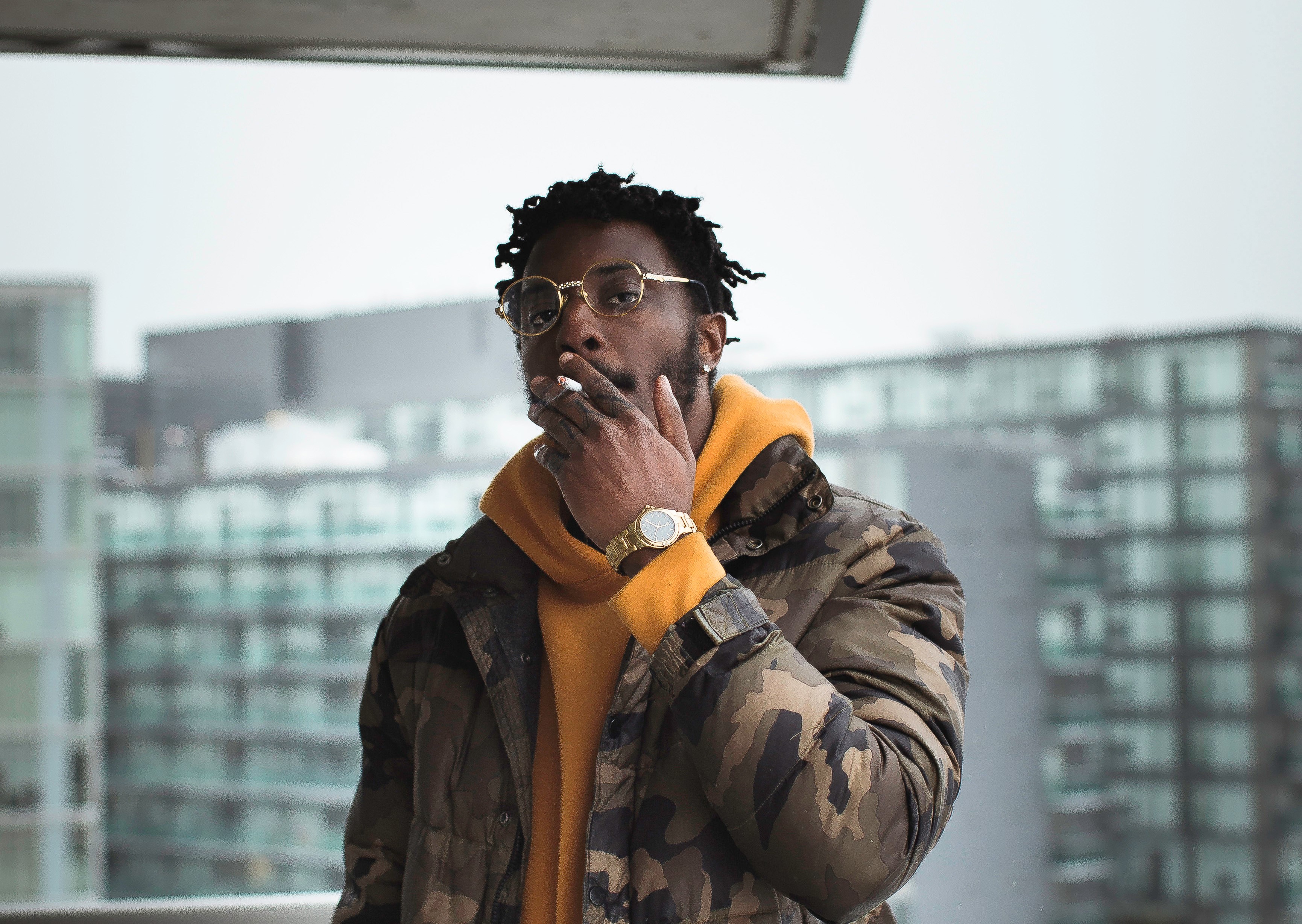 It would be a disservice to talk about the music scene in Toronto and not talk about Sean Leon, as he continues to paint colours into sound with a sonically cinematic backdrop as his canvas. Leon introduced us to life in the east, by way of Ajax—a suburb just east of Toronto—and as a current resident of Parkdale, speaks to the current social and political climate, amalgamated with his own personal experiences of being a father, son, brother, partner, and artist, in particularly riveting audio and visual aesthetics.
He also ensured to pay honour and homage to the work of his late peer via the Wondagurl-produced single "Redway's Song." The record featured a verse from Mississauga rapper Redway who was on his way to becoming a prominent figure in the GTA's music scene before his untimely passing
Leon is an artist who refuses to be limited to the boundaries of one specific genre. Recently, he has been separating himself from his peers by categorizing his creations as REEL, an all-encompassing reference that speaks to the influence of cinema on his work, and a nod to his short film project, Life When You're the Movie. | LISTEN
BRAMPTON
Despite the many other cities that actually exist outside of Ontario's capital, much of the American and international press tends to group all Ontario artists together as hailing from Toronto. Brampton is one of these cities and it's easy to understand why one would reluctantly claim to be from Flowertown if it's in the public eye: amidst a formerly/existing trash transit system and youth frequently spending time and money commuting to Toronto for excitement, the only consistency of B-town is that people and things have always been finding reasons to leave. That's all changed.
No more are artists passing off their suburban area codes 905s as Toronto 416s. Brampton is home to large South Asian, Caribbean, and West African communities who are putting in work to make Brampton as much as a hub for creativity and talent as Toronto. Even though there aren't lines of artists waiting to shoot their next winter music videos on Chinguacousy Hill, a new wave of artists have embraced their roots in Brampton with open arms.
Jessie Reyez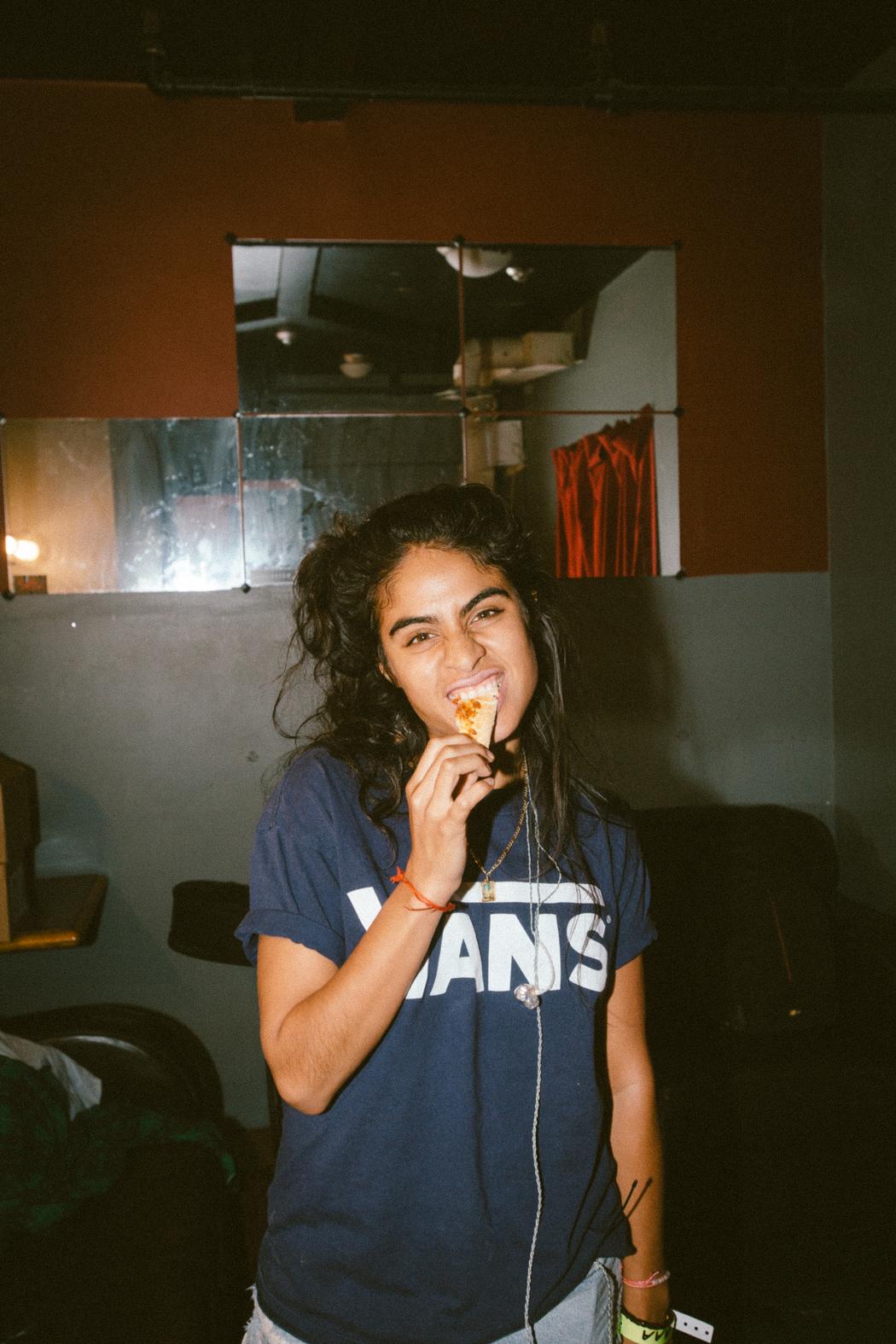 If you're looking for raw, uncut, unplugged and uncensored talent, don't look any further than Jessie Reyez. Reyez' sound, energy and musical aptitude is one to aspire to, and she channels all of these to give her fans an emotionally-charged and remarkably memorable live show. An artist who's unafraid to take it there, she uses her records to tell visceral stories of love, heartbreak and betrayal, particularly on records like Figures and Shutter Island, but she has also used her platform, visibility and first-hand experience to talk about sexism within the music industry through her record and accompanying music video, Gatekeepers. Always seen with a guitar in hand, you can count on Reyez to deliver records that are peak sending-texts-to-your-ex-to-try-again. | LISTEN
Noyz & Movin' Cool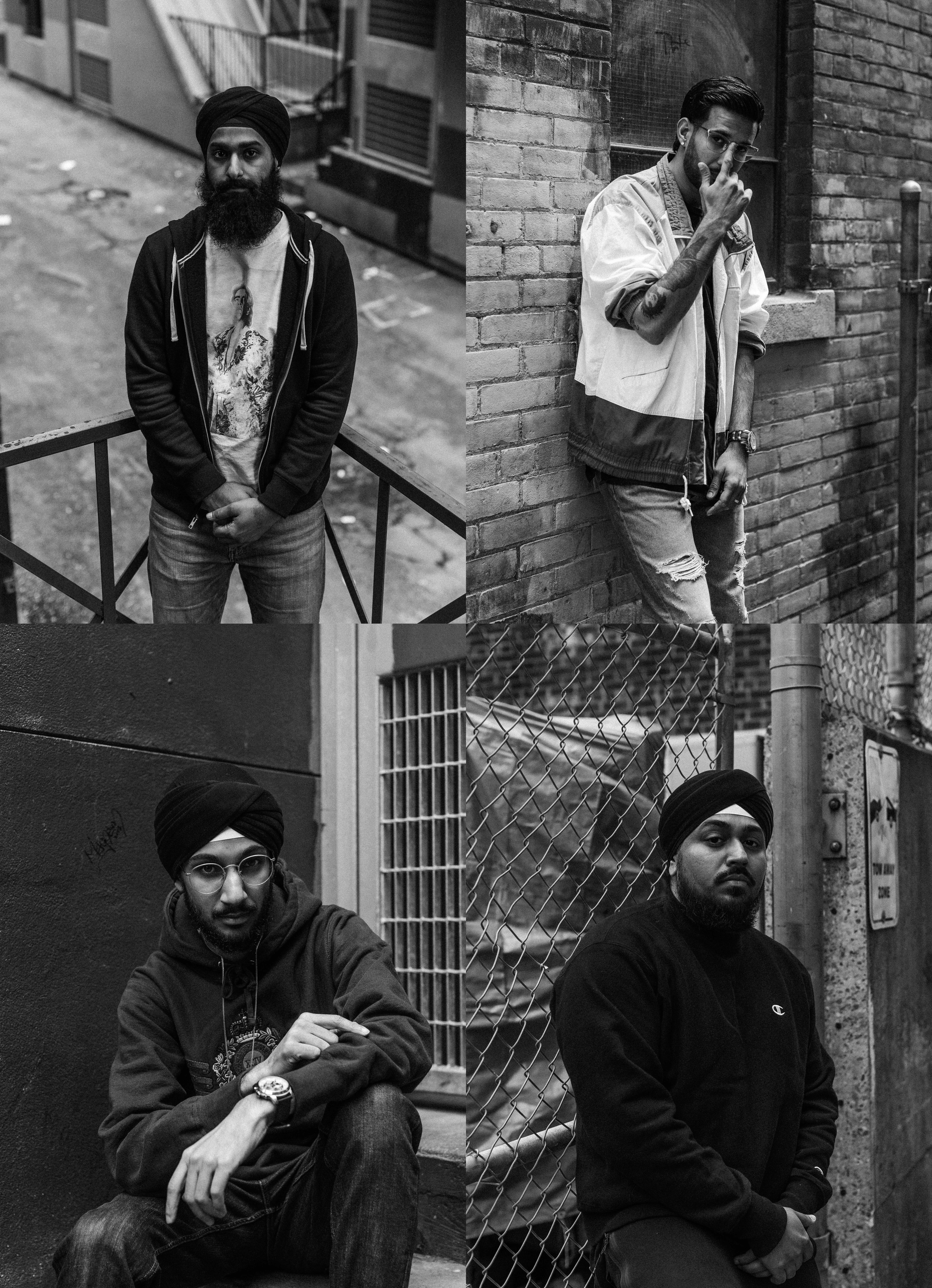 Occupying a more traditional hip-hop musical space than many of his peers, Noyz actually predates the current wave by a few years, making his continued presence all the more remarkable. Writing clearly and passionately about identity and community, Noyz is surprisingly one of the few musicians of any prominence who speaks directly to the experiences of the South Asian diaspora that makes up nearly half of Brampton's population.
Proudly Sikh, Noyz's lyrical themes of xenophobia and racial prejudice have only gained added resonance in a time when the western world turns to far-right political figureheads over the misguided fear of South Asians and Middle Eastern people. His music isn't all heaviness, though, as the allegiance with his fellow Sikh artists in the group Movin' Cool results in as many flex-heavy party tracks as it does serious social examinations. | LISTEN
K. Forest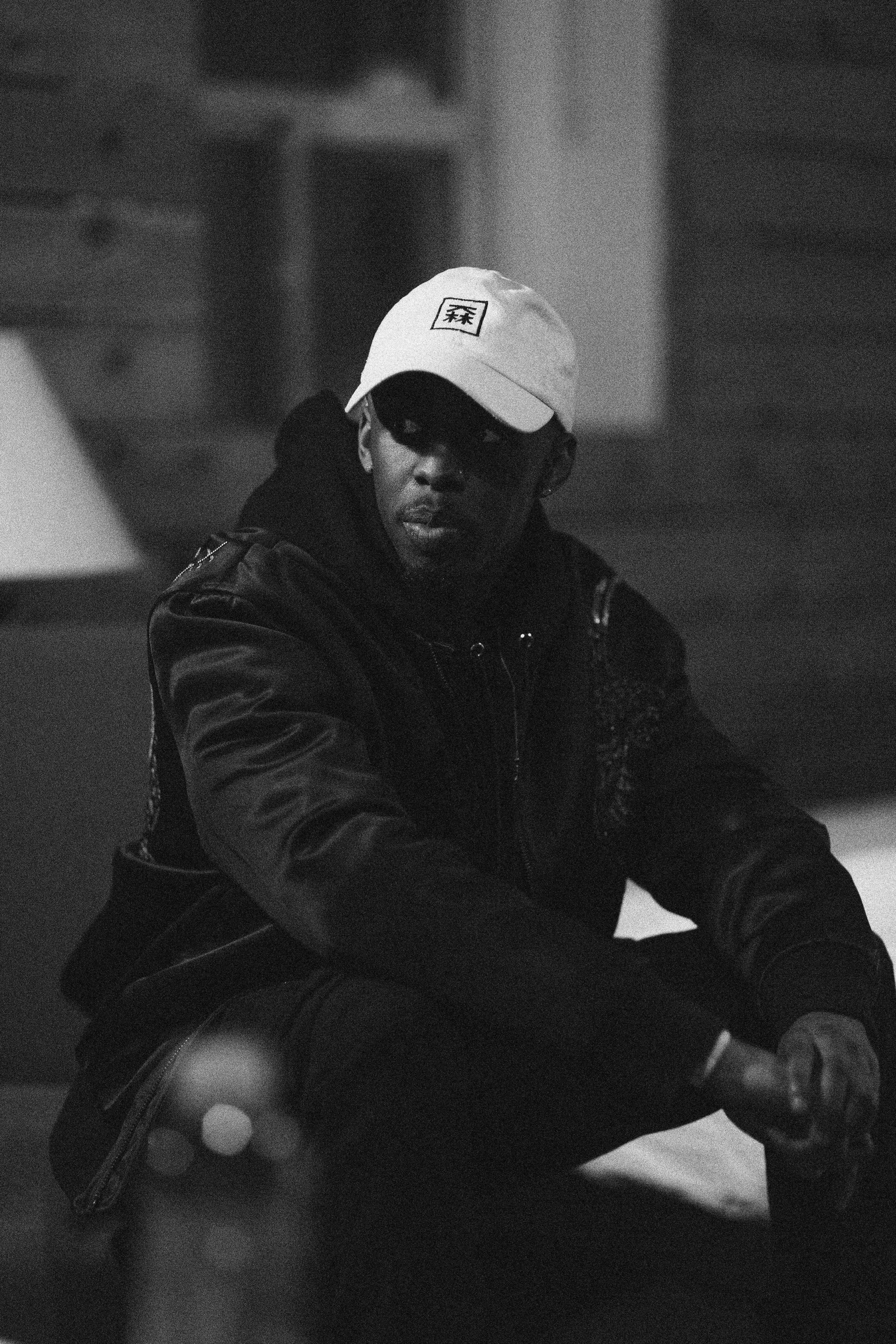 On the other end of rap modernity than Noyz, K. Forest is known to most through "Guidance," his afro/soca-inspired collaboration with Travis Scott. There's more to the 23-year-old than that, though, as he incorporated subtle influences of gospel, rock, and 90s hardcore rap into his breakthrough 2016 mixtape Forest Fire. His debut album Eyes of Taiga from later that year added more polish and focused his sound around the familiar post-PartyNextDoor crooning of Toronto.
Forest's deliberately low profile makes it tough to get a handle on his personality and what he's up to, but it also means that he's in control of his image, which can be advantageous for an artist with as much room to grow as he does. | LISTEN
Raz Fresco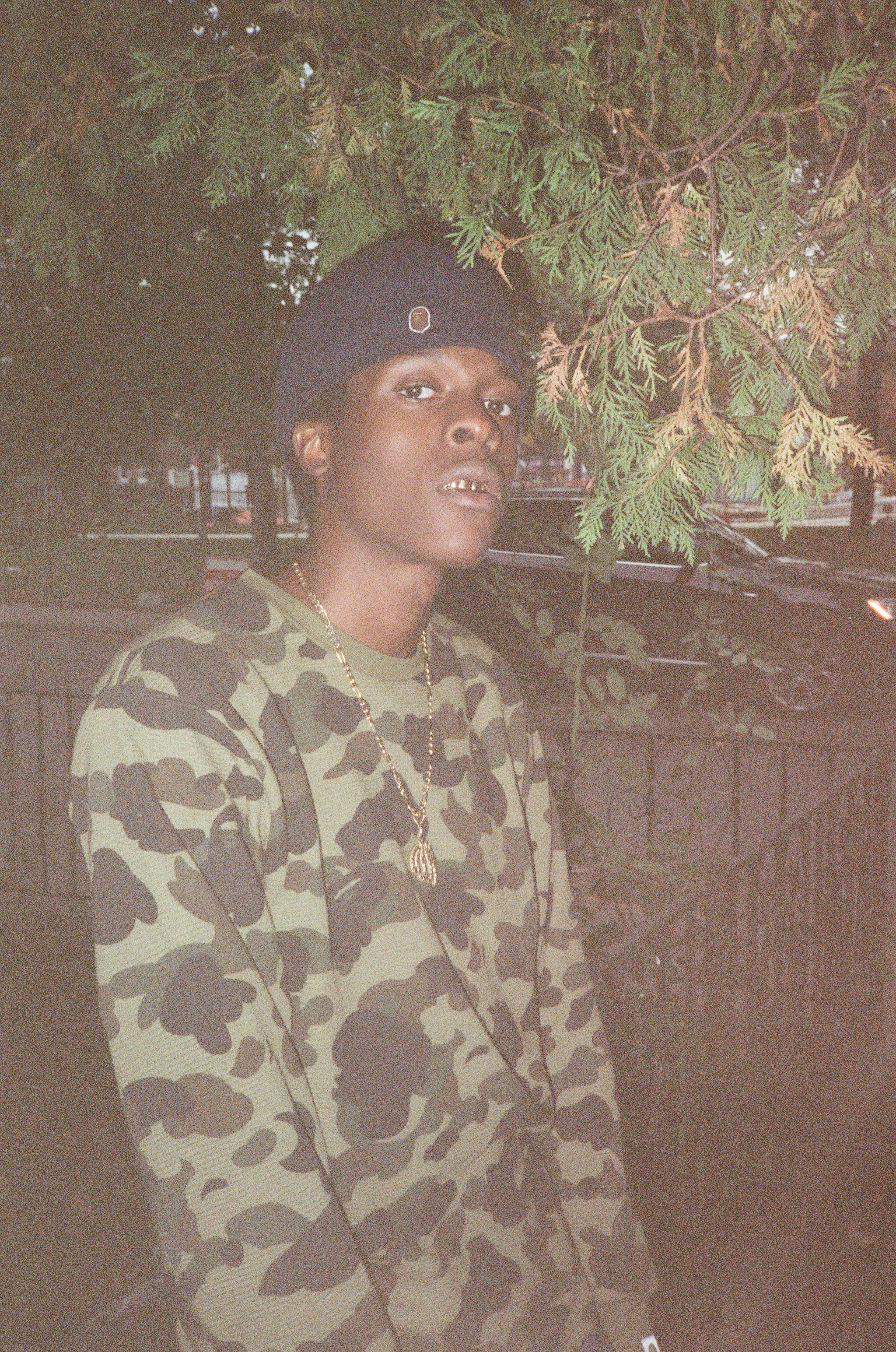 Rapper and producer Raz Fresco is known for being lyrically focused and aggressive in his style. The Brampton emcee has worked with artists like Raekwon, Bishop Nehru, Joey Bada$$ and Tre Mission. Prior to his recent independent growth, Fresco co-founded the Bakers Club collective with Brandon Chey back in 2009. The project helped connect him with other Toronto artists, eventually propelling him onto the international stage. | LISTEN
Tobi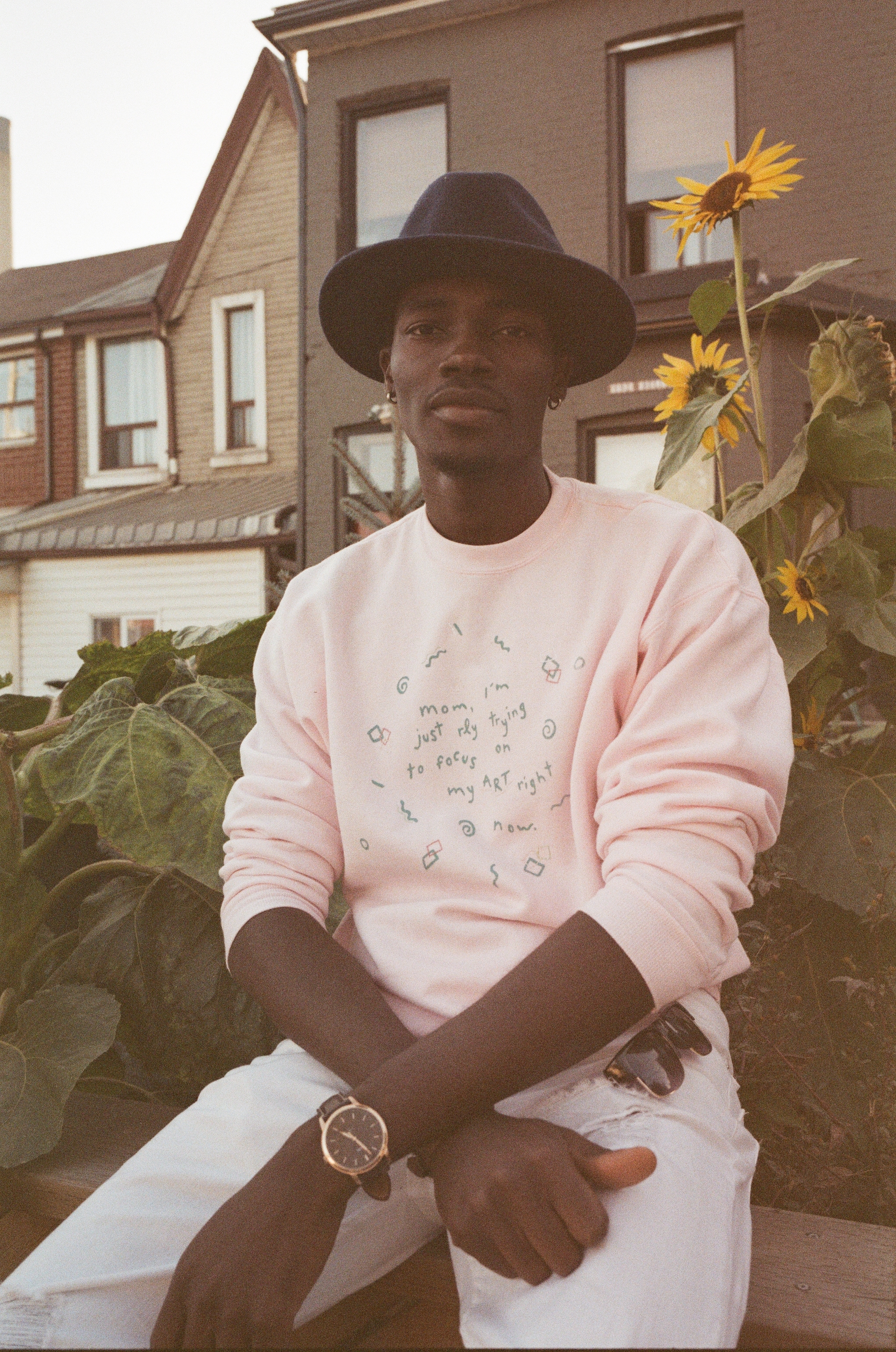 Brampton singer and rapper Tobi is known for his smooth and soulful pop style, akin to artists like Anderson Paak. His talents have earned him steady rotation on Soundcloud following his 2016 FYI EP, and his music has even been featured on HBO's Insecure. Tobi addresses themes like gentrification, overcoming anxiety and, well, being cool as hell. | LISTEN
Roy Woods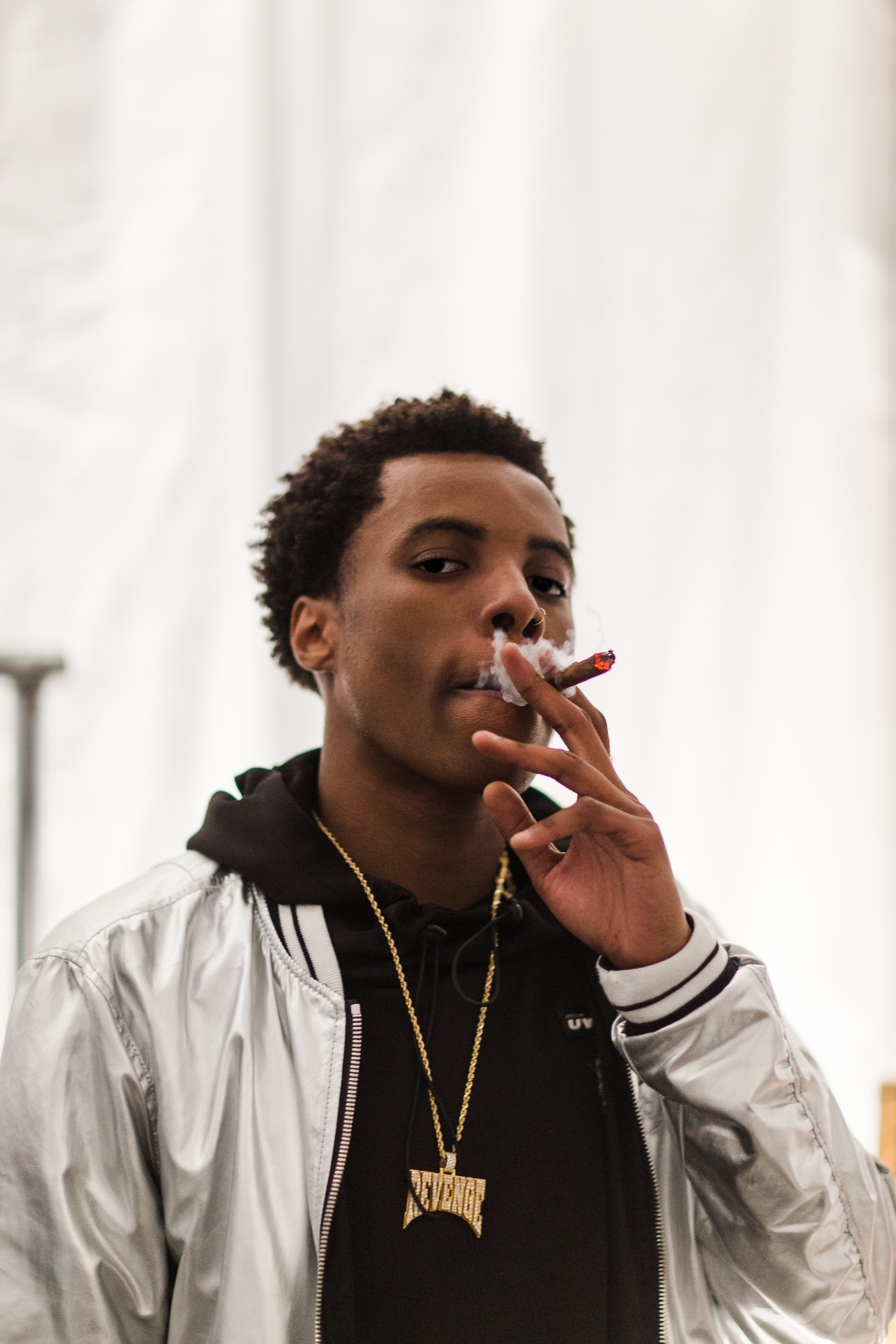 Getting signed to OVO Sound in 2015 catapulted Roy Woods to levels of hype that would be untenable for most people, but especially for a 19-year-old (at the time). Luckily, Woods approaches his music with the relaxed ease of youth rather than precocity. His devotion to Michael Jackson is evident in his brand of buoyant and earnest-sounding R&B, which can also be credited to the sunny music of his West Indian heritage.
"Gwan Big Up Yourself" might be the most successful attempt by a buzzed Toronto artist to translate dancehall into pop because of the loose, carefree nature of Woods' presence. | LISTEN
Combined with a relatively prolific release schedule, Woods is one of the city's more engaging talents and a spokesperson for making brighter, pop-oriented R&B, much like fellow Bramptonian HERO.
HERO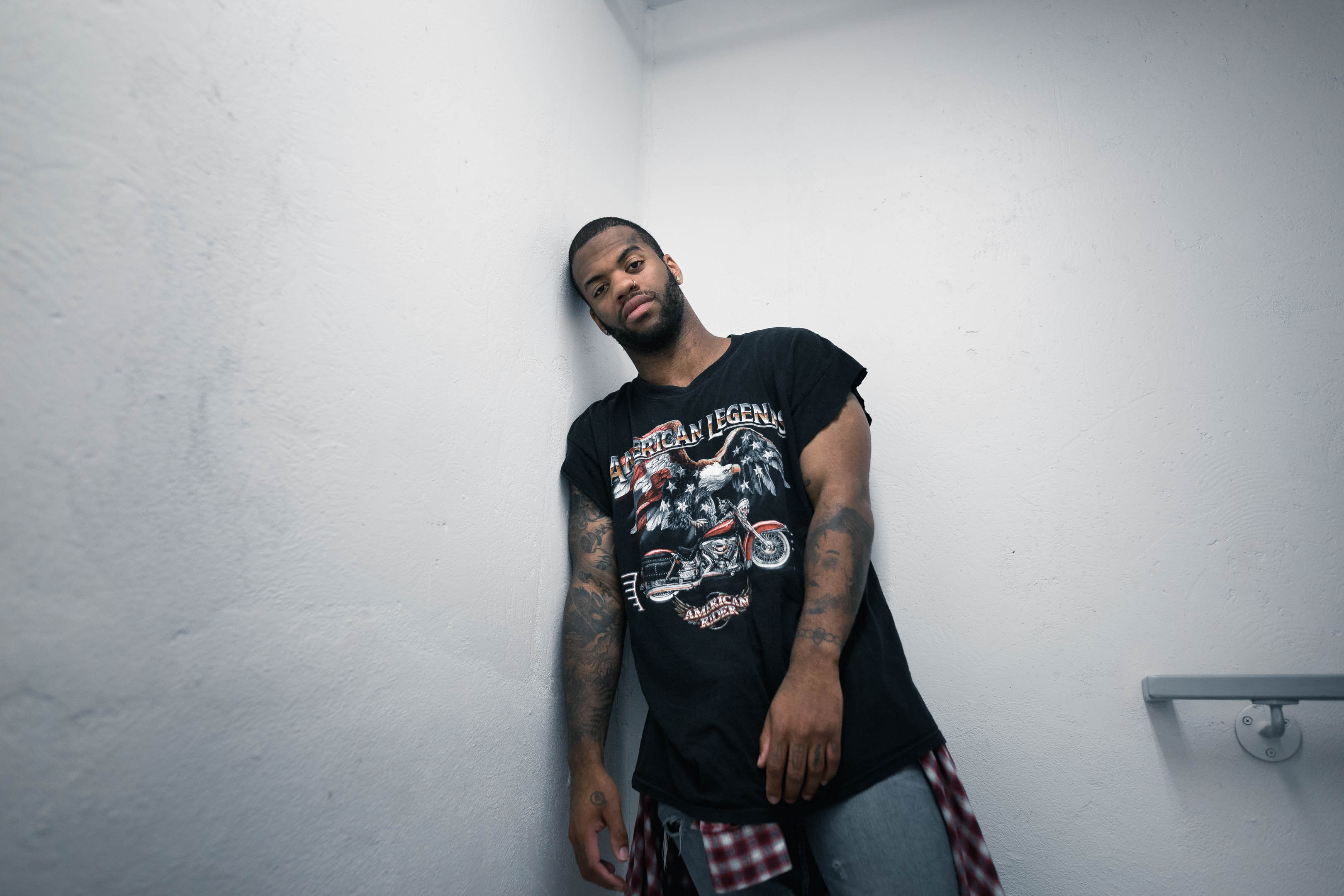 Though the Weeknd went full 80s Moroder on Starboy, his XO associate HERO had already beaten him to the punch. The title of his 2016 EP VHS POP spells it out, riding on sunglasses-at-night synthwave grooves that only occasionally veer into rap.
HERO's a good example of a particularly new strain of Toronto R&B that isn't really R&B at all, but neon-streaked disco (Majid Jordan are the most prominent crafters of this vibe). HERO's staunch rock influences, like David Bowie, only further distinguish him from the pack. | LISTEN
Derin Falana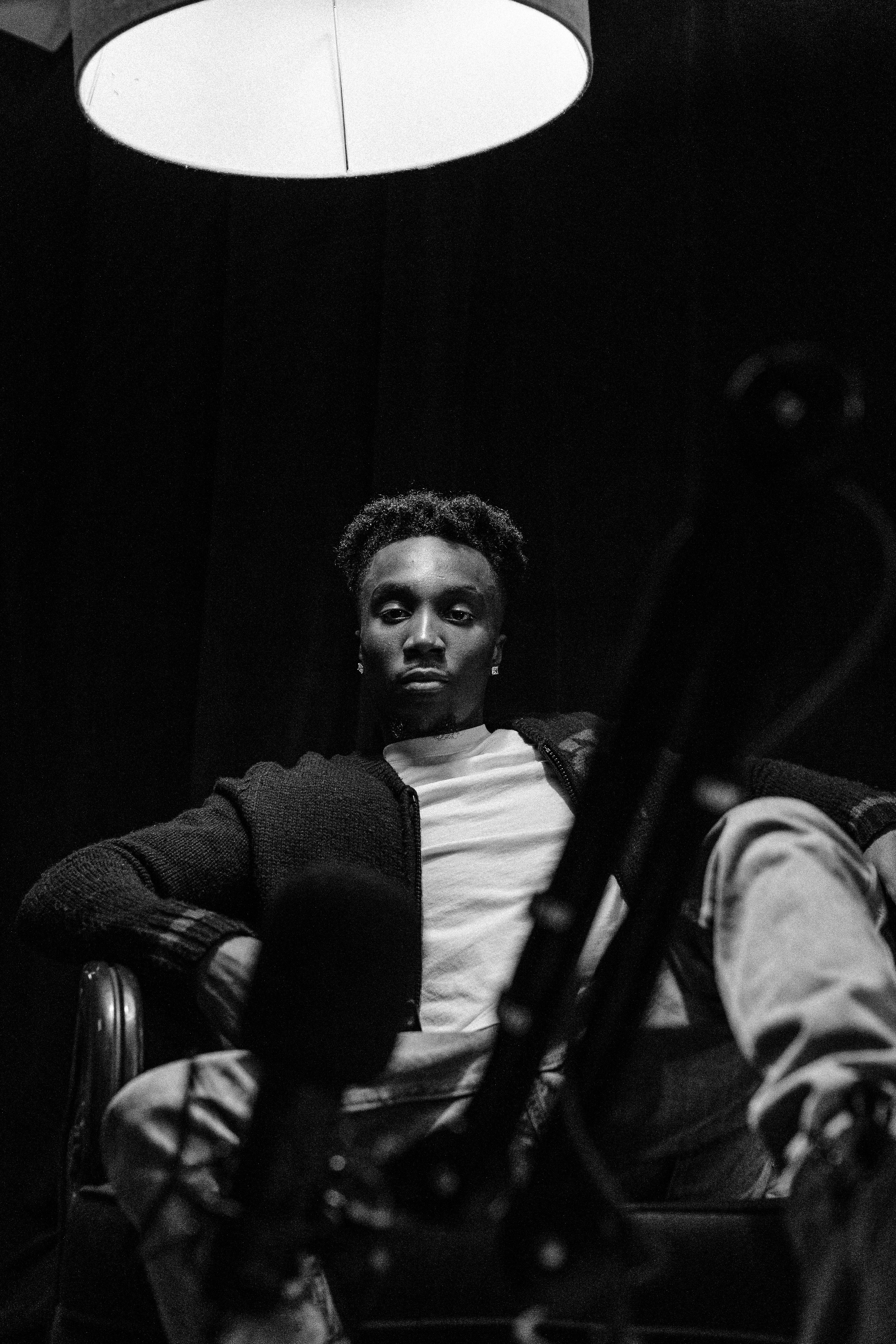 Derin Falana approaches his artistry with the right amount of fervor that has allowed him to break out. In a recently shared Snapchat story about the making of his record "Cruising', he tells fans about the hard decision to leave his job, which afforded him financial security, to pursue a career in music. Though he's been working on a new project, he has kept the palettes of his fans sated with an audio journal compilation titled These Days. | LISTEN
Kyle Wildfern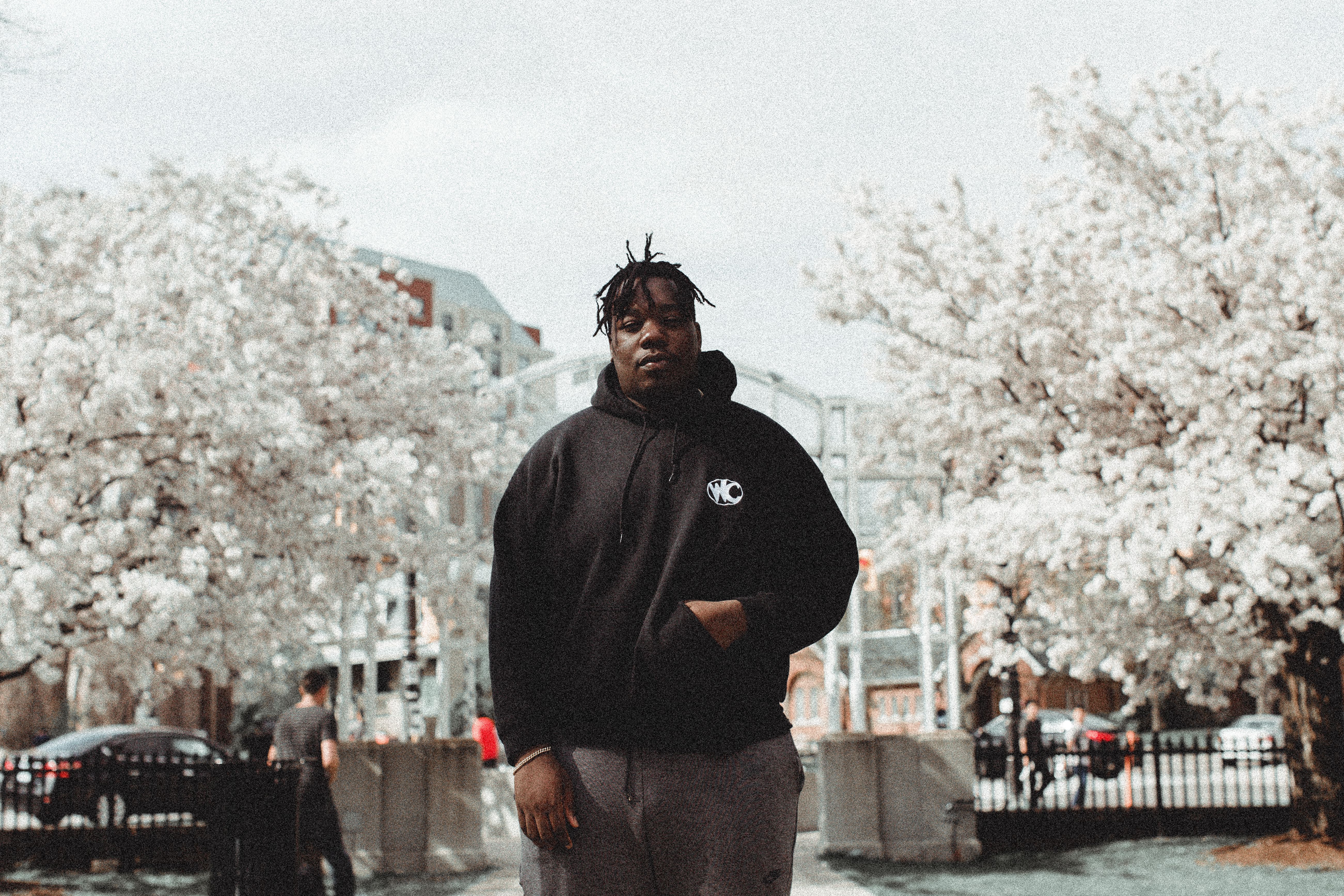 From his first verse on his adaption of Martin Sole's "Kickass" beat to his latest single "401 West," Kyle Wildfern continues to make waves alongside his collection of friends and fellow artists, Way Cool. Despite only releasing a few singles, Wildfern has etched his name on the list of new Brampton talent as both a rapper and a producer, jumping between what seems to be a very Toronto/GTA-centric style of sing-rapping. | LISTEN
Daxz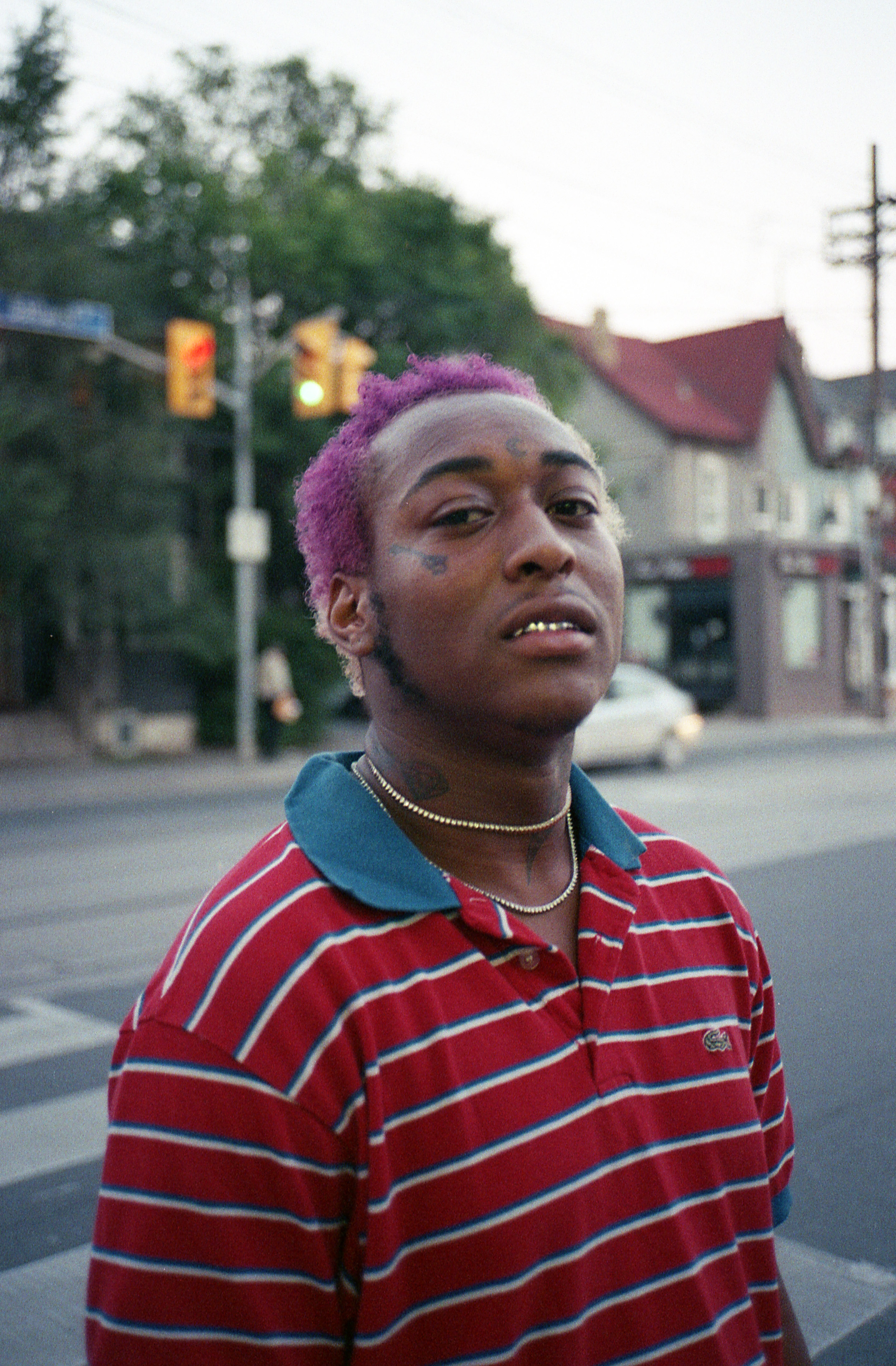 Recognizable by crescent moon anime-inspired tattoo in the middle of his forehead and for creating lustrous back tracks, Daxz is a Toronto legend. The Vaughn-area rapper and producer is credited as the mastermind behind Drake's grammy-nominated Meek Mill diss track "Back to Back." Lately, Daxz has stepped into his own, focusing on his emcee skills with sprawling, auto-tune heavy singles featuring other noteworthy Toronto artists like Killy. | LISTEN
BURLINGTON
The furthest southwest region of the Greater Toronto Area is Burlington. While it may not be on the forefront of everyone's mind as a hub for music, the city is home to the Sound of Music Festival, Tall Tales Music Festival, and the Burlington Jazz n' Blues Festival. It also happens to be the home of Canadian rock band Finger Eleven (shout out the banger that is 'Paralyzer').
While Burlington seems like an unlikely place to be home to emerging to hip-hop acts, it seems as though it is amongst other cities in Canada, like Mississauga and Ottawa,that are steadily carving out their space as having grounds for new talent to emerge.
Adria Kain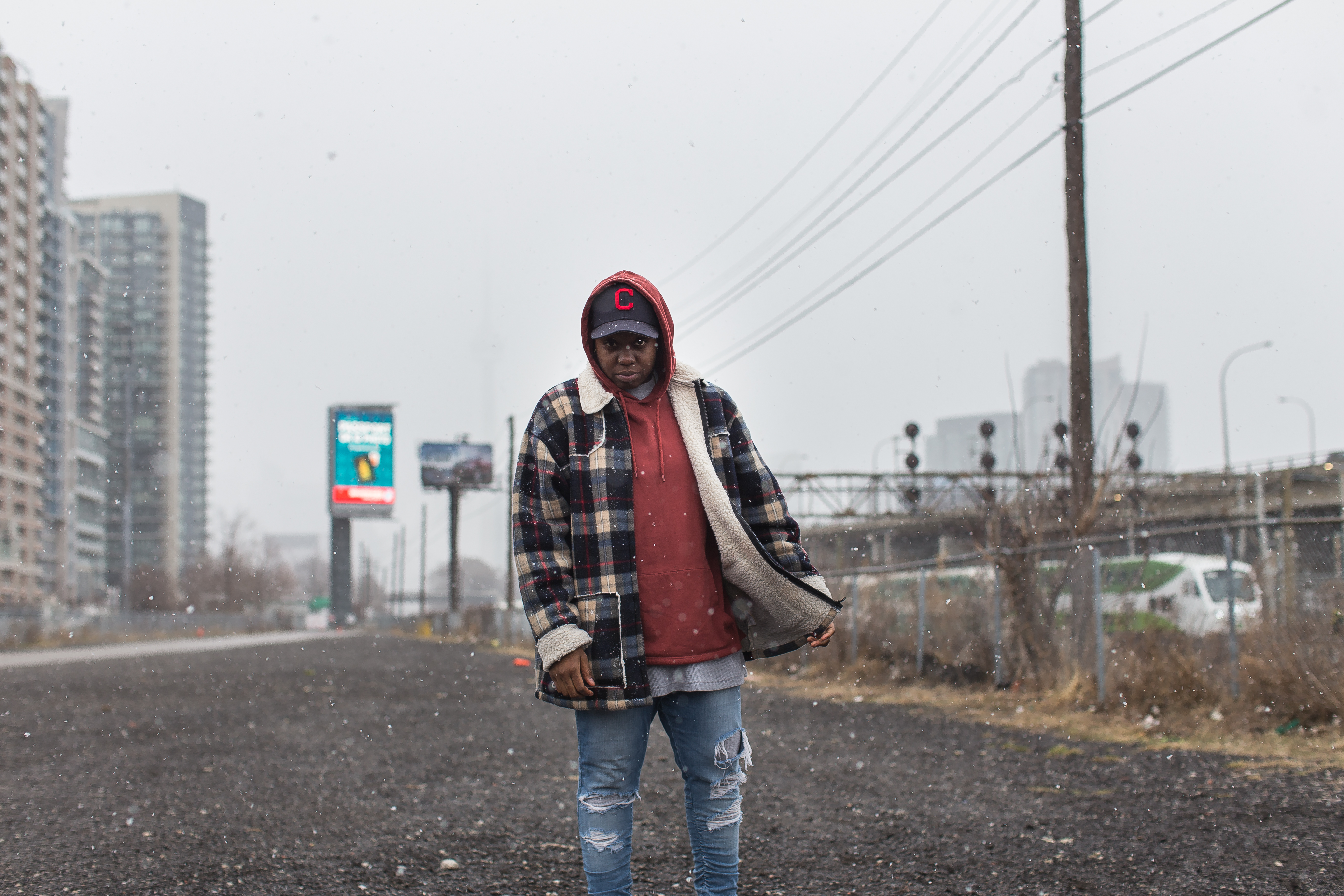 Now a resident of Toronto, Adria Kain is a multifaceted force who can probably sing and outrap most. Using her experiences of navigating the music industry and negotiating the standards that women have often had to subscribe to, she has found solitude and is an advocate for staying true to oneself. Flowing seamlessly in and out of runs, she continues to show the breadth of her vocal range, most notably on tracks like "Sunrise." The artist has had the opportunity to open up for Questlove of The Roots during Hennessey Artistry and even has a vocal credit on PARTYNEXTDOOR's "Thirsty." | LISTEN
---
Contrary to popular belief, there's more to this region than the flows on Weston Road. Not only has the West produced NBA players, comedians, and award-winning producers, but it is also becoming a hotbed for funneling out new talent. Toronto is often the collective label put on any artist that is not from the States and living in Canada. However, the new wave of artists have been more vocal about their origins, proudly exhibiting the specific to the neighborhoods they hail from.
Jabbari Weekes is the Noisey Canada Editor. Follow him on Twitter.
Jake Kivanc has taken far too many photos in the last month. Follow him on Twitter
Sharine Taylor is out here scheming by Mainshas. Follow her on Twitter.
Phil Witmer strongly claims Mississauga and nobody cares. Follow him on Twitter.
Bryan Chong has seen too many days in the east. Follow his work here.
Zhamak Fullad hasn't looked at the sky in days. Follow her work here.
Pressa photo courtesy of Shamarke Abdi