Vote For Motherboard in the Webbys and Win a Hacker Balaclava
Use it to ski or make your own hacker stock art.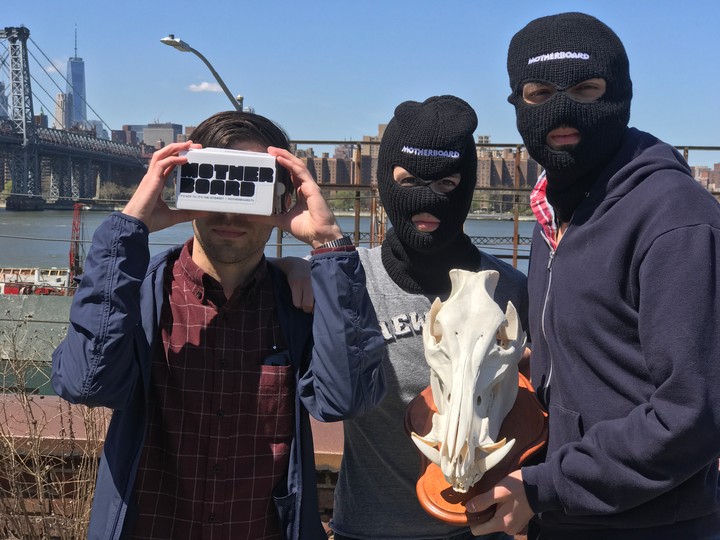 A normal day of work at Motherboard/VICE HQ.
Have you heard? MOTHERBOARD, the premiere online zine of weird science and cyberpunk is up for not one, not two, but THREE WEBBY AWARDS in this great and terrible year of 2017. And if you vote for us in all three categories, you could win a rare MOTHERBOARD balaclava.
All you have to do cast your votes using the links above, take screenshots of each, and fill out this form. Do that, and you'll be entered into a random drawing for the balaclava after the voting closes on Thursday, April 20. We'll get in touch with the winner afterwards. Select runners-up will also receive various Motherboard swag.

Happy voting!