Noisey and Old Blue last are bringing heavy-as-hell Atlanta trio Whores to St Vitus in Brooklyn on May 20. The Atlanta-based noise rock trio will headline the night after sets from Wrong, Bummer, and Iron Gag. There's even an Old Blue Last happy hour. The whole thing is free when you RSVP to the event right here.
Whores' debut album, Gold, premiered on Noisey in November last year. It's a combination of "sludgy, crushing riffs and immense walls of feedback," sounds that the band has built over two now-legendary cult EPs. Their live shows are brutal and hypnotic, build around lead singer and guitarist Christian Lembach's propulsive guitar work.
Miami four-piece Wrong are a mini-supergroup, made up of Torche and Kylesa members, playing "the sludgiest, noisy kind of rock." Their self-titled debut was released on Relapse Records last April. They've just kicked off their US tour on the road with Whores and mellow-harshing metalheads Bummer. Brutal Bostonians Iron Gag will kick the evening off.
Check out the poster below and RSVP to the event here.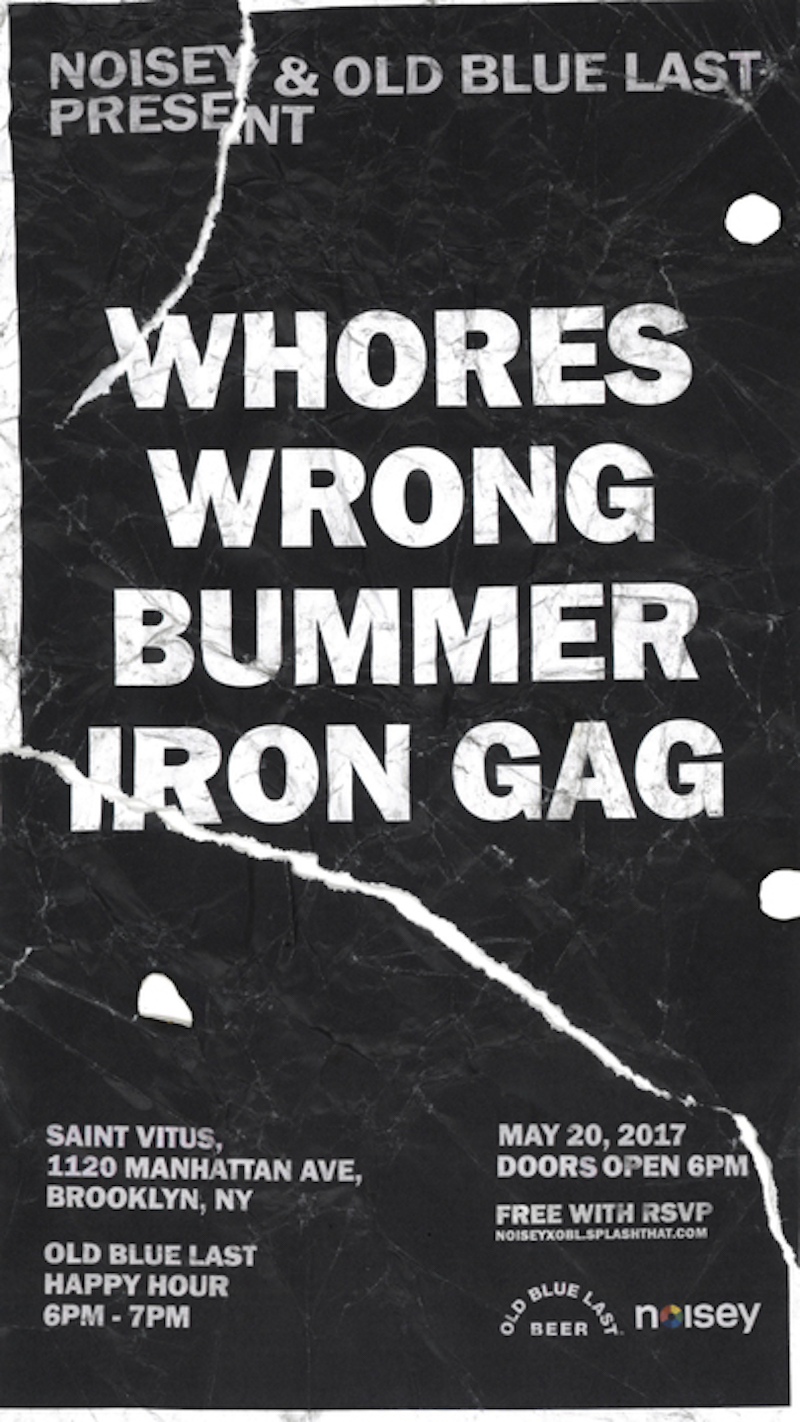 Follow Noisey on Twitter.