San Francisco's well-known as one of the best food cities in the country, if not the world. Whether you want world-class fine dining, incredible dim sum, perfect pizza, fresh-outta-the-ocean sushi, spicy-as-hell noodles, a strong rum drink served out of a whole pineapple, or just views that will take your breath away, SF is pretty much paradise.
Here are some of our favorite corners of the city, loved by both locals and the many visitors that stream in to the City by the Bay every year to eat, drink, and revel in its bounties. For the complete list, as well as recommendations for SF's best burritos, dive bars, late-night spots, cocktail bars, and more, check out the complete MUNCHIES Guide to San Francisco.
House of Prime Rib: Where do we even start? The massive silver carts, the moody lighting, the elaborate salad presentation, the dreamy creamed spinach! One of the last bastions of old-school SF glamour dining, the iconic House of Prime Rib is now mostly populated by a mix of families and attractive tattooed young people who want to relive the days of huge, strong martinis and prime rib carved tableside. A little camp, a lot of decadence, House of Prime Rib should live forever.
Yank Sing: Yank Sing is a true empire of dim sum. Family-owned and operated for three generations, its massive dining room is full of bustling carts filled with baskets of shu mai, Peking duck, stuffed crab claws, and more. It's all delicious, but keep an eye on how much you order or else your bill will be unforgiving.
The Old Clam House: Established in 1861—yeah, during Abraham Lincoln's presidency and the fucking Gold Rush, man!—this ridiculously charming seafood spot on Bayshore no longer caters just to fishermen, though you'll definitely want to lean surf over turf on the menu. A big order of shellfish and and a strong Bloody Mary will have you feeling like an old man of the sea, anyhow.
Ichi Sushi: Ahh, omakase. At Ichi, which recently downsized back to its original cozy corner location, every bite is perfection. Sit at the bar and order a big glass or beer or one of the wines on tap, and allow the chefs—who know their shit—to bestow you with the finest fish that the sea has to offer. Each piece is seasoned so that you don't even need soy sauce (but you can use it without getting yelled at, too).
Foreign Cinema: As adored now as it is when it opened 17 years ago, Foreign Cinema lives up to its name by screening films—from Dead Poets Society to Ratatouille—in its incredibly charming backyard while you feast on fresh, locally-inspired food that reflects the ongoing influence of Alice Waters on Bay Area dining. It's absurdly romantic, and brunch is a great option if you're on a budget but still want a piece of the magic.
Mitchell's Ice Cream: This family-owned, old-school ice cream shop (since 1953!) has everything your dessert dreams are made of—grasshopper milkshakes, anyone?—with some Filipino flair, once you start looking more closely at the menu. In addition to getting a mud pie, you can order halo halo or purple-yam- and coconut-flavored scoops. Jackfruit ice cream is considered a "standard" flavor, but so are spumoni and rum raisin.
Outerlands: If you can stand the permanently hefty wait, the brunch at Outerlands is one of the city's best, a cozy menu of piled-high open-faced sandwiches on thick bread, and massive Dutch pancakes topped with fresh, locally-sourced fruit. Plus the interior feels like the rec hall at your summer camp, all wood beams and funny little tables.
Burma Superstar: San Francisco has tons of great Burmese food, and Burma Superstar lives up to its name. The 22-ingredient rainbow salad is a huge favorite, but the tea leaf salad and oh noh kauswer (coconut curry chicken noodle soup) are memorable as hell, too.
Tonga Room: When describing the Tonga Room—America's oldest tiki bar—to someone who has never been, it's hard to believe the words that are coming out of your own mouth. "Well… it's in the Fairmont, one of the nicest hotels in San Francisco. It's a tiki bar, centered around an indoor pool… and it rains indoors periodically, and there's a cover band playing Foreigner songs on a floating island in the middle of the pool." This is all true. And while you're reveling in the spectacle of it all, you can be getting sloshed on Pineapple Royales. The food's not the best, but that's far from the point. This is escapism at its absolute finest. (Note: Do not jump in the pool—you will get banned.)
Mission Chinese Food: Though its hype has gradually been overshadowed by the New York location's larger scale in both menu and venue, the original location of Mission Chinese Food—still tucked into the unassuming exterior of greasy-spoon Chinese restaurant Lung Shan on Mission Street—maintains its friendliness and scrappiness, its twinkling Christmas lights and plastic water cups. Though it's been around for less than a decade, there's something about Mission Chinese Food that harkens back to a previous version of San Francisco that now seems long ago, when bottled beers were always under $4 and twentysomethings could afford to share the Victorian mansions on Guerrero. Get the classics—like Kung Pao Pastrami and Thrice Cooked Bacon—but give the mapo burritos a shot, too. After all, this is burrito country.
Lazy Bear: You have to basically win the lottery to get seats, and pay for your meal in advance through a ticketing system, but everyone seems to agree that it's well worth it. Think of it as the Wonka factory of SF, full of constant surprises. Though there's a New Nordic-ness to the food, it describes itself as "the modern American dinner party," and it feels like it, too, as you'll inevitably find yourself bonding with the others sharing your reservation time. The tasting menu typically includes 14 courses or more, so arrive openminded and make this the main event of your evening.
Cliff House: A destination for your grandparents, your parents, and now you, the Cliff House has crazy-stunning views of the ocean without having the crazy-overpriced menu to match. Everything's reasonable, but there's no need to order big. Instead, grab some beers, oysters, and fish and chips, and revel in the fact that you can enjoy your meal in the same epic setting as SF diners did 150 years ago.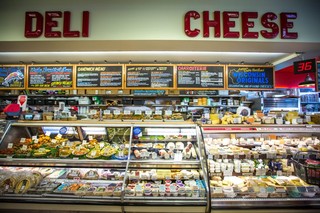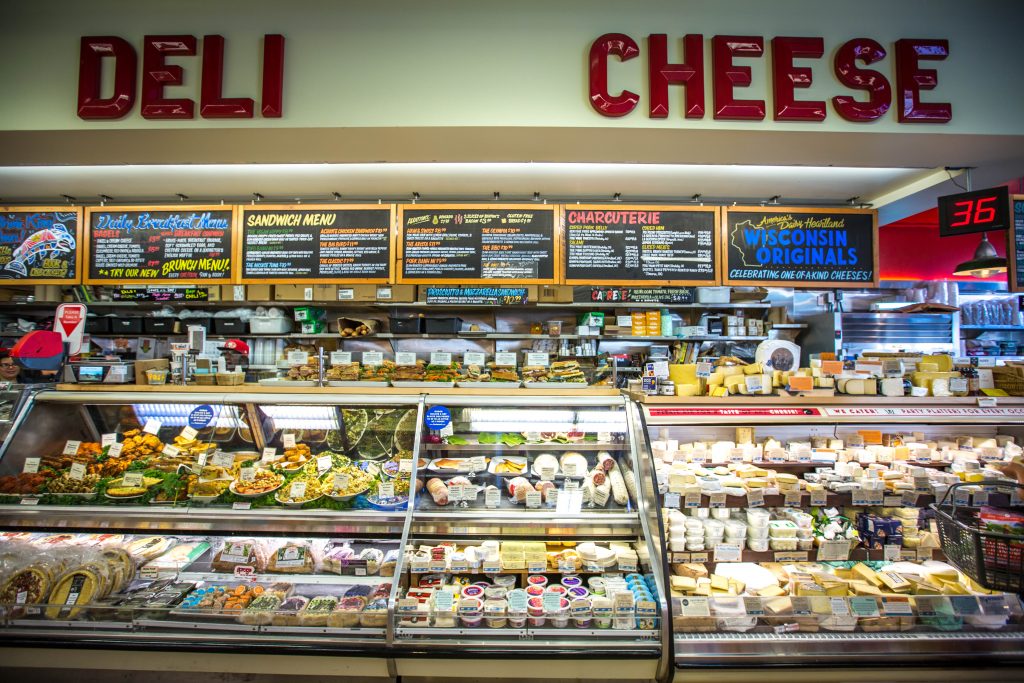 Bi-Rite Market: From its overstuffed sandwiches to its small-batch ice cream, this grocery store-cum-deli-cum-creamery nails it in all of its endeavors. It's a fun place to poke around if you feel at peace with wanting to buy everything…and watching your whole paycheck go in the process. But their roasted banana ice cream and slow-roasted beef and Cheddar sandwich are worth going into debt for.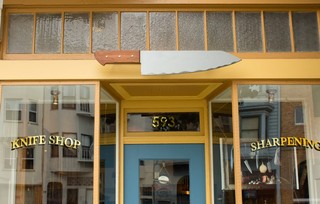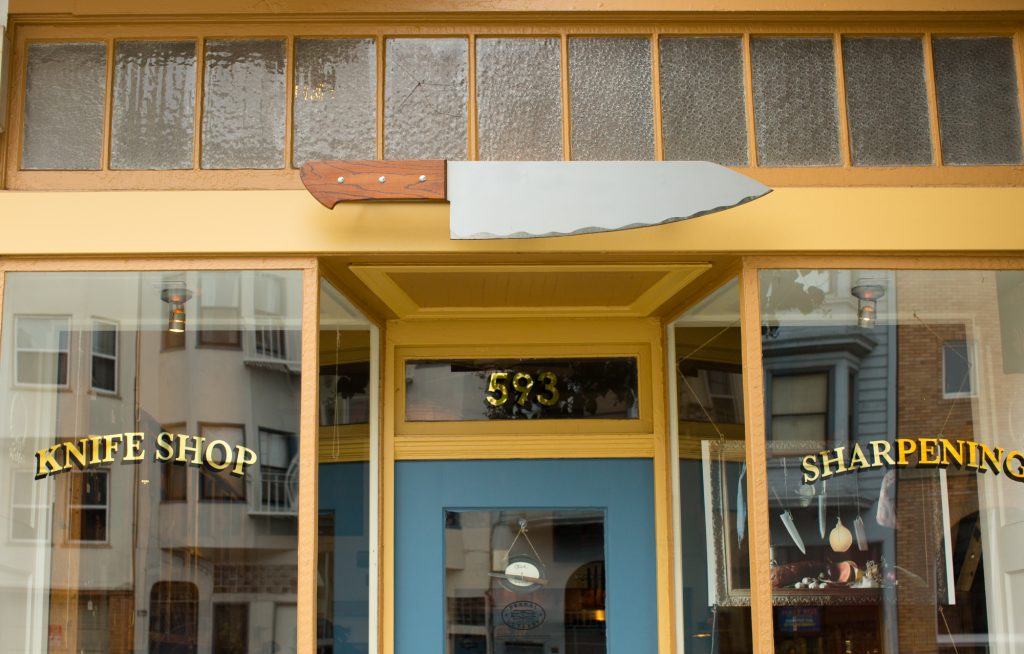 Bernal Cutlery: All of the city's best chefs come here to buy knives or get their current sets sharpened, and for good reason. Their selection is incredible, their staff is knowledgeable, and they'll make you feel more enthusiastic about sharp things than you've ever been in your life.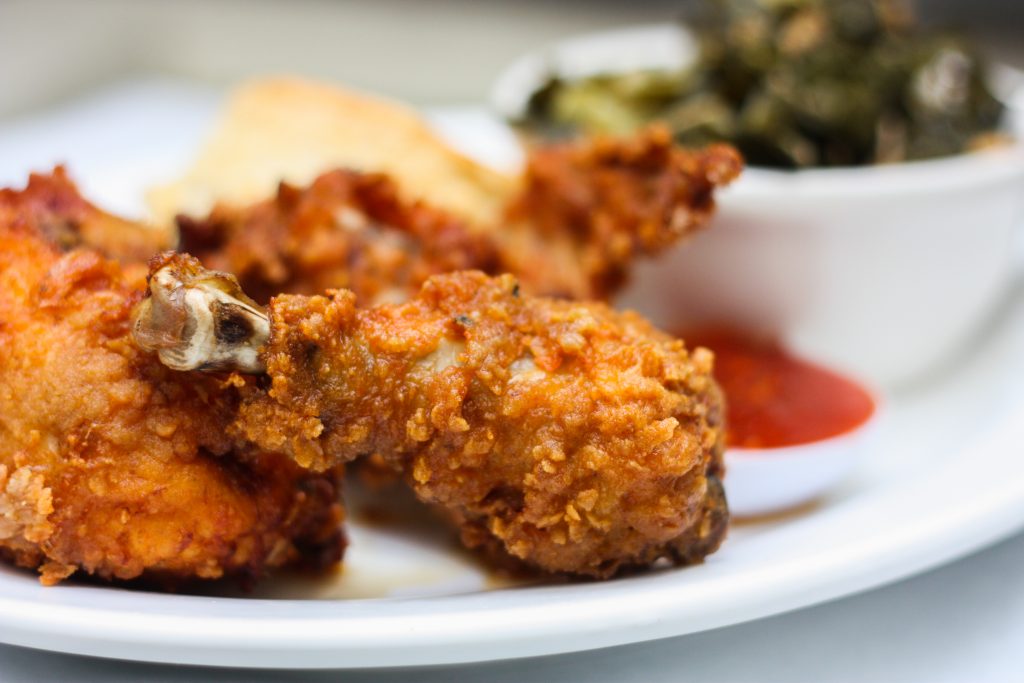 Brenda's French Soul Food: Worried that San Francisco's soul is being dissolved by the giant influx of robotic, hypercapitalist tech nerds? Slither on down to Brenda's and let your worried melt away as you stuff your face with beignets, hushpuppies, and shrimp and grits. The city doesn't have much in the way of New Orleans' Creole food, but it does have Brenda's, which is so very special. If you want to stick to something Bay Area-specific, though, order the Hangtown Fry, a dish popularized in San Francisco during the Gold Rush.

PizzaHacker: Don't be turned off by the cheeky, techy name (or the restaurant's hilariously garbage-y website). PizzaHacker's pies are Neapolitan-style and topped with an organic heirloom tomato sauce. They've "hacked" everything from the classic Margherita to the more outside-the-box Rocket Man (topped with arugula, garlic, mozz, a farm egg, and lemon juice).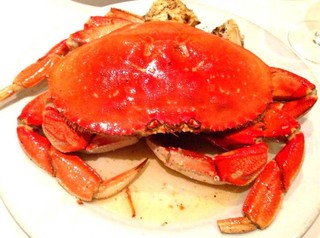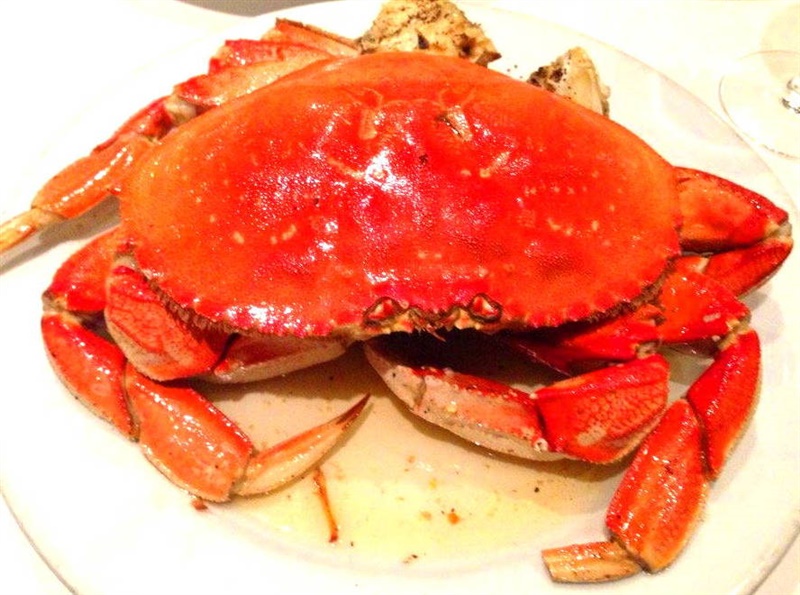 Thang Longh: People from all over the city—and from beyond city limits—come to this Outer Sunset Vietnamese restaurant for its roasted crab and garlic noodles. Sure, they serve other stuff that's probably good too, but if this combination ain't broke, why fix it?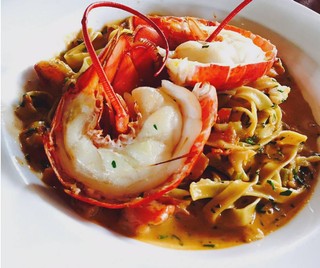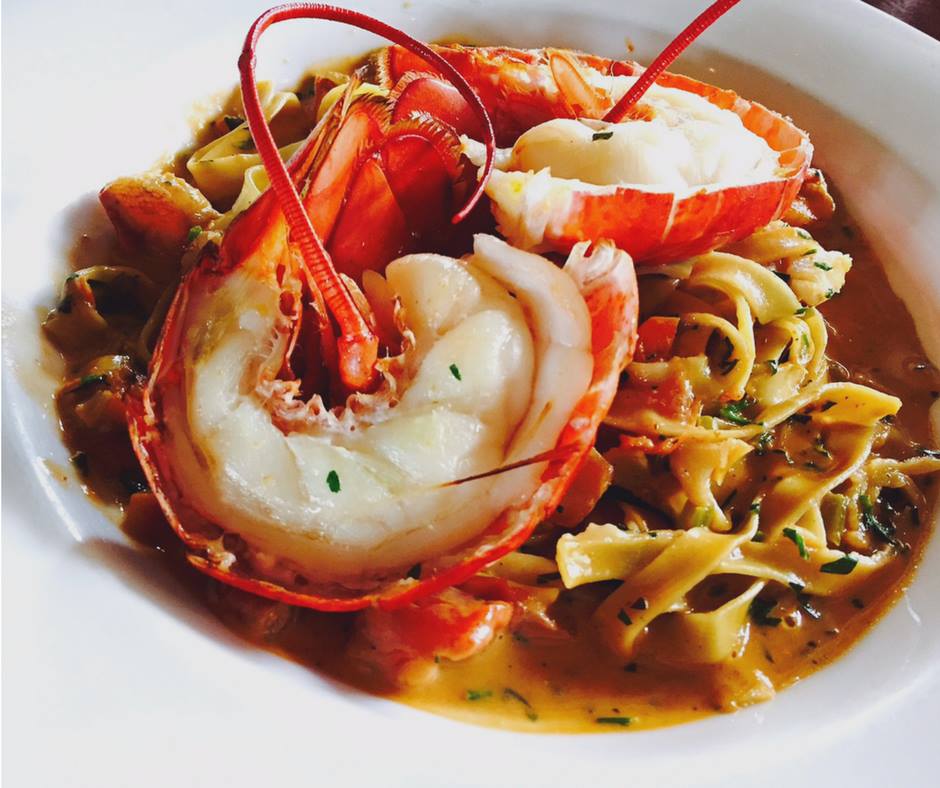 Beach Chalet: Why live in the City by the Bay if you're not going to occasionally indulge in all things beachy? Beach Chalet is literally across the street from Ocean Beach, and is the ideal setting for downing some seafood (crab cakes, lobster rolls, or maybe some speciality Chalet Cioppino) while watching the sun set.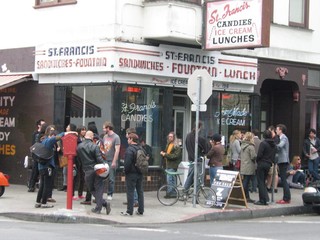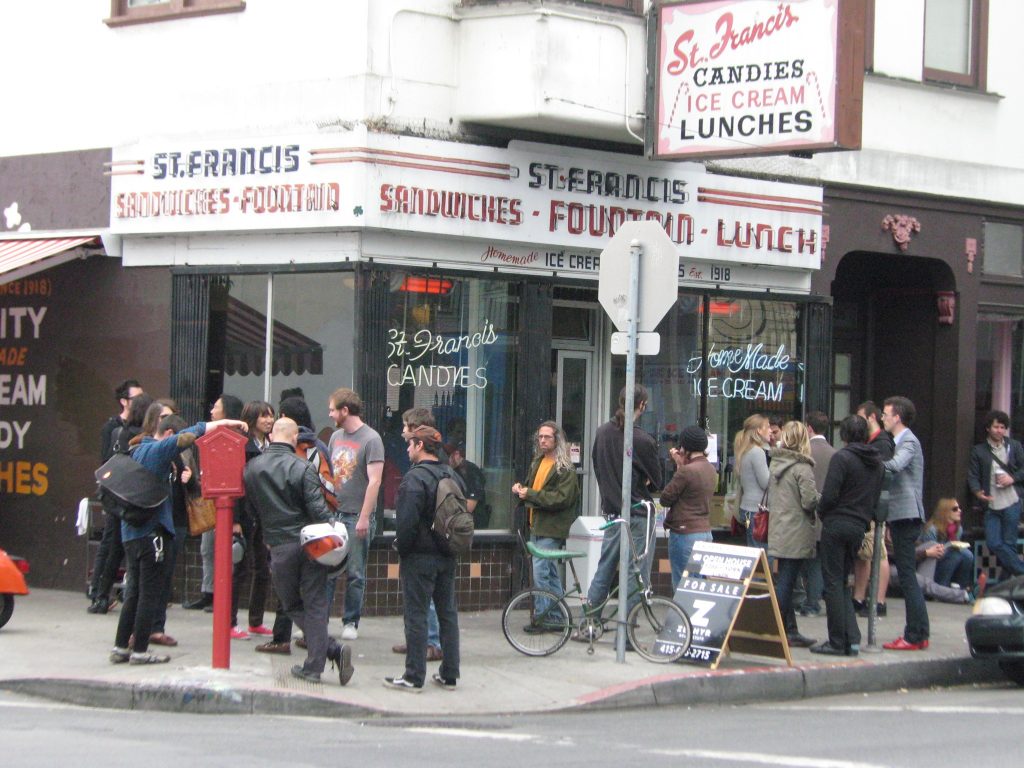 St. Francis Fountain: This old-school diner on the corner of 24th and York just might be the greatest place on Earth to nurse a hangover. It's San Francisco's oldest ice cream parlor, but the waitstaff are less of the Doris-in-an-apron variety and more of the attractive-young-tattooed-people ilk. And, if there's a wait for a table, you can always grab an industrial-strength Bloody Mary across the street at Pop's while you hang. Order a Nebulous Potato Thing and a milkshake, and watch your morning-after cares float away.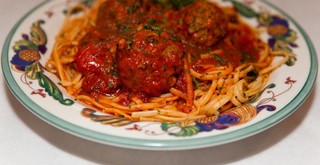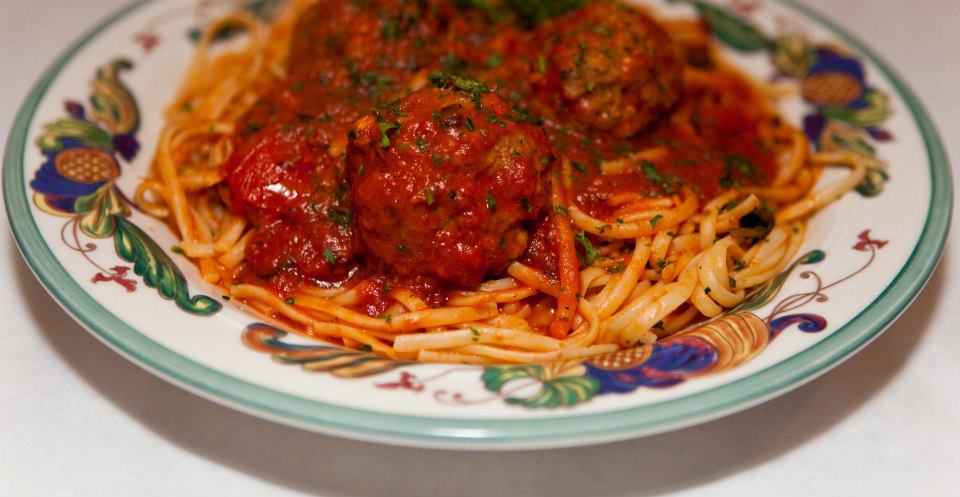 Trattoria Contadina: If you're wondering where to get great homestyle Italian food in North Beach, look no further than Trattoria Contadina. The neighborhood is replete with Italian restaurants, but Contadina has heart, and as we all know, you've gotta have heart. Old-school and free of San Francisco's sometimes pretentious underpinnings, this restaurant has been family-owned for 30 years, and they'll treat you as such. Tortellini alla panna and gnocchi in cream sauce are two favorites; don't bring anyone who's on a serious diet.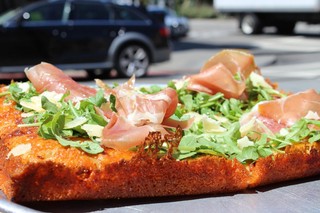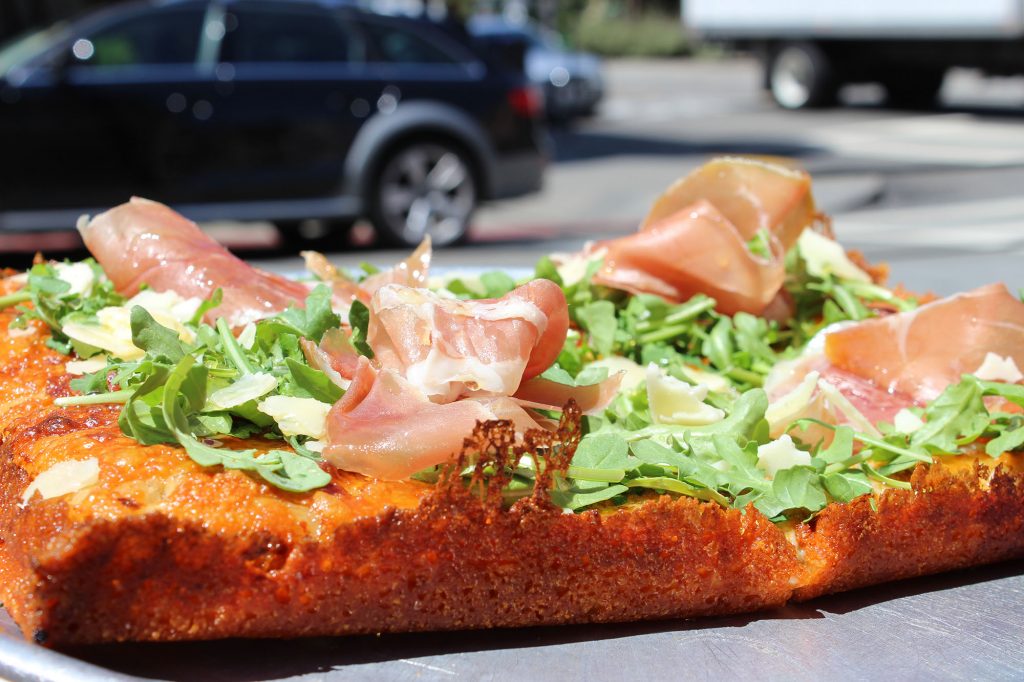 Tony's Pizza Napoletana: At the helm of Tony's Pizza Napoletana is "12-time World Pizza Champion" (and author of The Pizza Bible) Tony Gemignani, who is a master of making pies that taste straight outta Naples. But you'll also find pasta, calzones, stromboli, and Detroit-, St. Louis-, Grandma-, Sicilian-, New York-, and California-style pizzas on the menu, just so all of the bases are covered. (We say stick to the Neapolitan, but it's probably a safe bet that everything else rules, too.)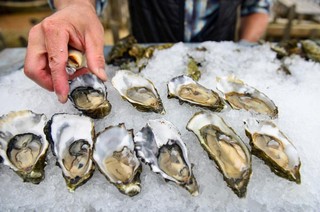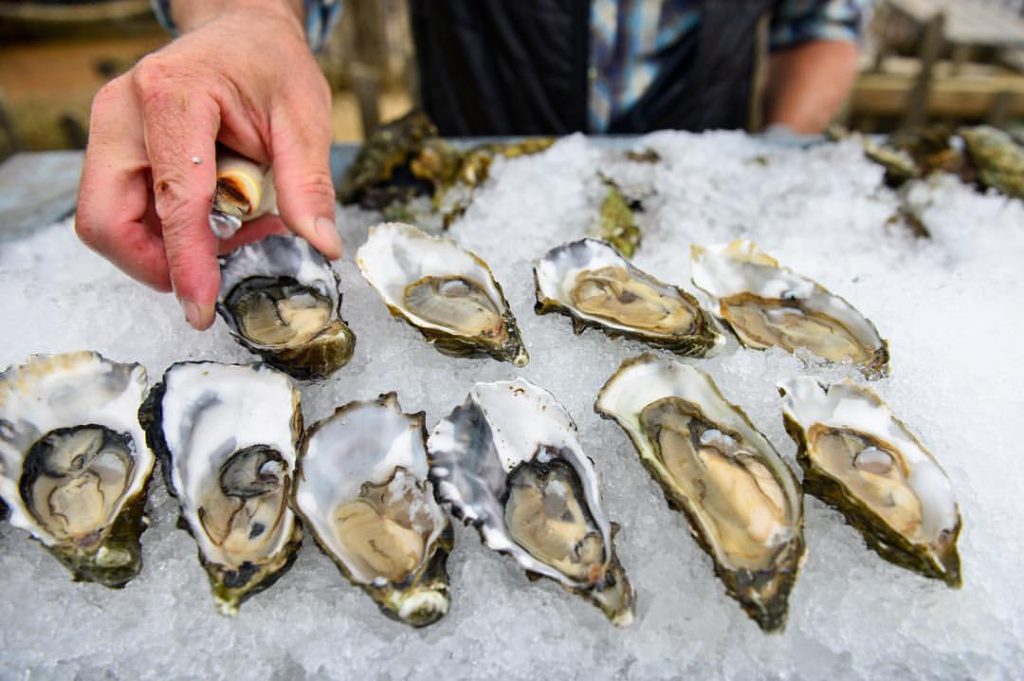 Hog Island Oyster Co.: The menu is simple at this Ferry Building outpost, but the quality is virtually unparalleled. Prepare to scarf a few dozen oysters—they generally have six or seven kinds on any given day—and wash them down with whatever the special cocktail is on the menu.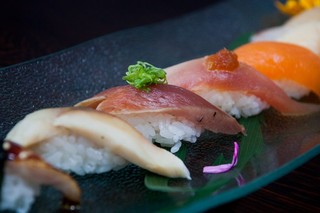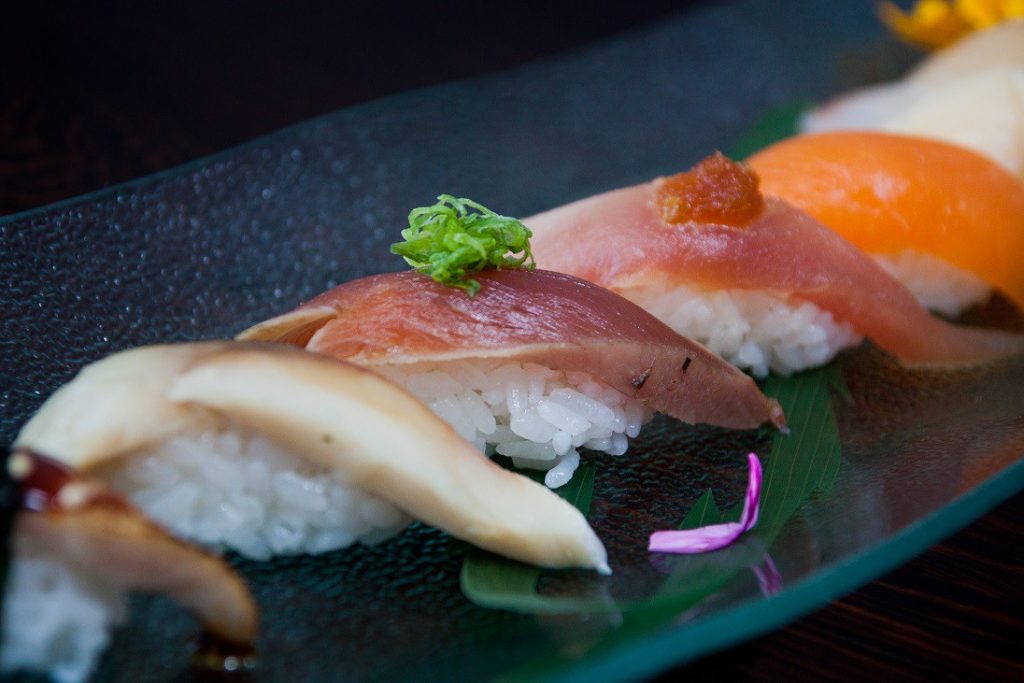 Tataki Sushi and Sake Bar: This cozy sushi spot in Lower Pac Heights only serves sustainable fish, and at reasonable prices, too. You may have to pass on your usual salmon set, but give the arctic char a spin instead—or even hit up their extensive vegetarian menu and leave the ocean alone for a minute. (The spicy tofuna and veggie Philadelphia rolls are truly great.)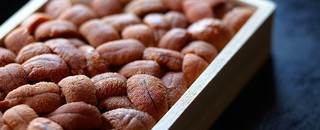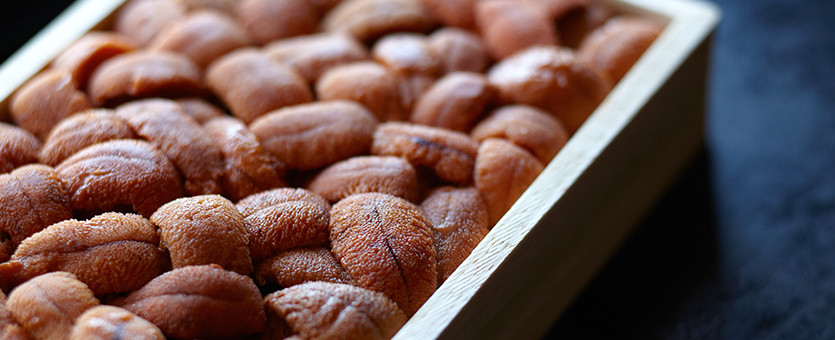 Saru Sushi: This tiny but popular Noe Valley sushi spot looks unassuming but will win you over with their uni nigiri, seared ankimo (monkfish liver), and truffle-drizzled hamachi. They do omakase, too, if you're in the mood for some personal sushi attention.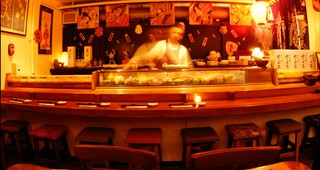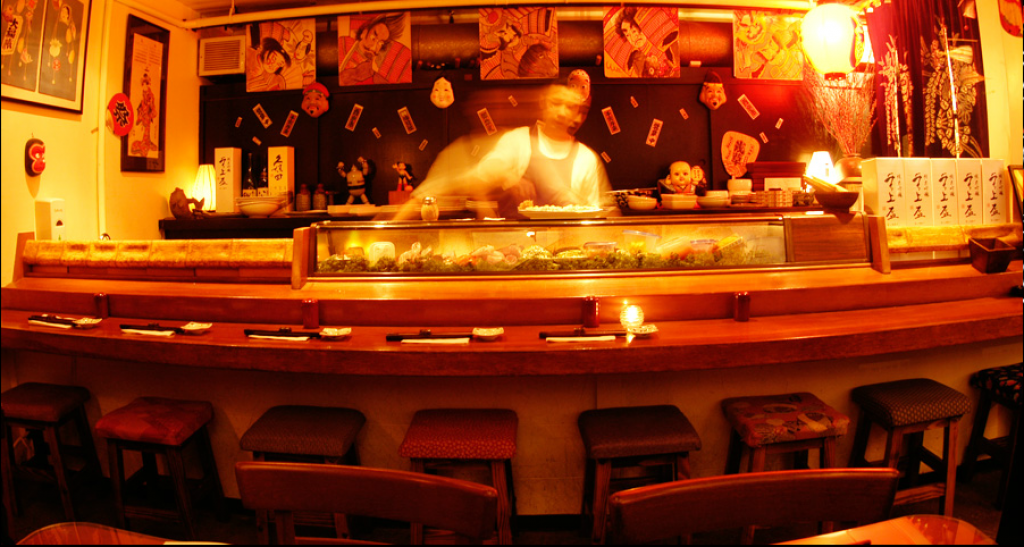 Sushi Time: Tucked away in the basement of a mini-mall on Market street is this cheap and fabulous sushi spot, perfect for a first date when you don't want to blow too much cash but also don't want to give your crush food poisoning. Feel like a baller, spend like your cheap uncle.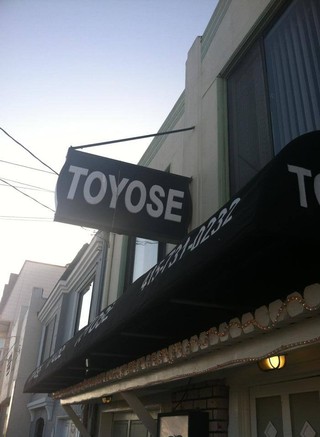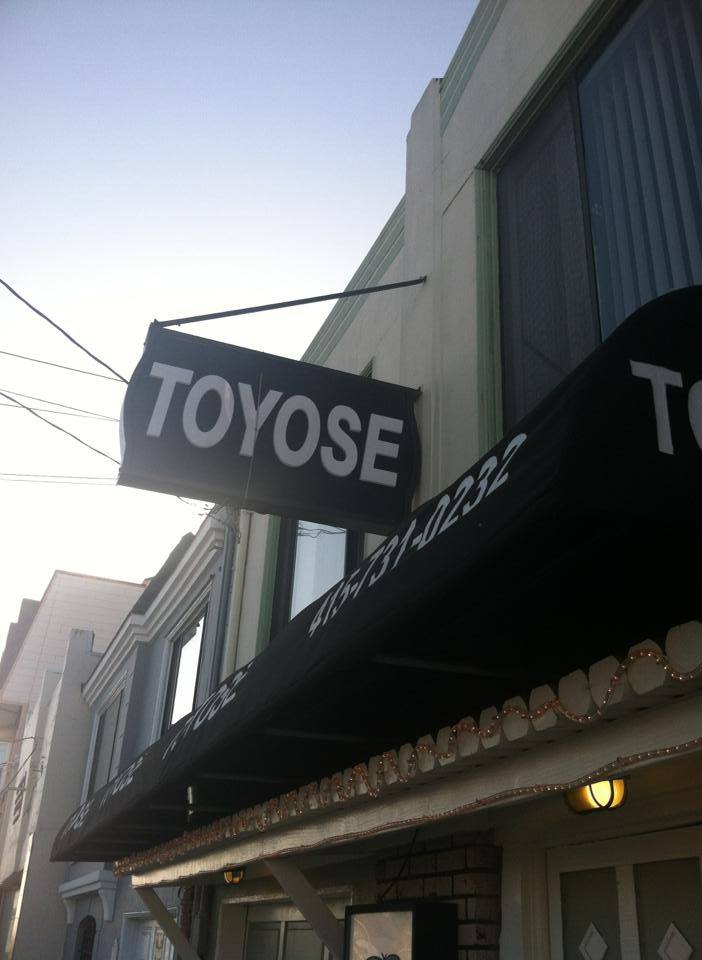 Toyose: If you're wondering what the quintessence is of the food scene in San Francisco's Sunset District, consider Toyose, which serves Korean food out of a converted garage—not a commercial auto garage, but the garage of a house on a residential street. In addition to the usual suspects (kimchi fried rice, japchae, etc.), you'll find eyebrow-raising interpretations of Korean fare, such as Spam stew topped with a block of uncooked instant ramen noodles. Come open-minded and unafraid of spicy fare.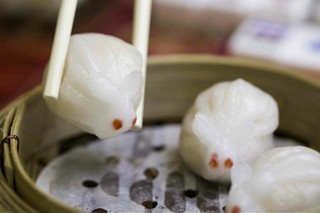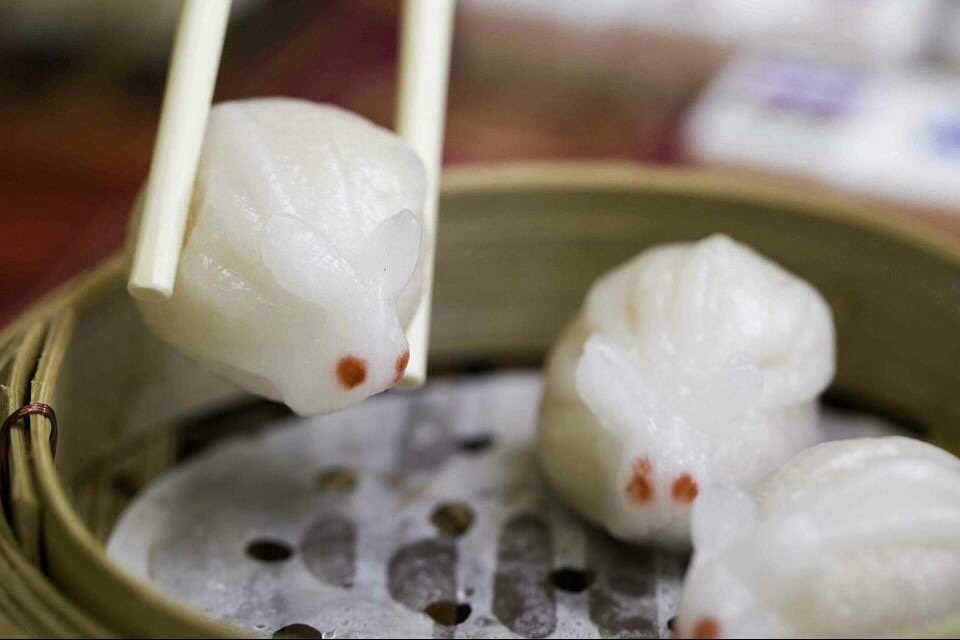 Hang Ah Dim Sum Tea House: Now in its 96th year of continuous operation, Hang Ah Tea Room is the oldest standing dim sum restaurant in Chinatown, tucked away in a tiny alley. Prices remain low, and the digs are colorful but no-frills. Order a few barbecue pork buns and some soup dumplings, and imagine you're in the pre-Prohibition era.
For more of SF's coolest spots—plus tips on where to grab a cheap beer, a crazy craft cocktail, or a badass burrito—check out the complete MUNCHIES Guide to San Francisco.
This first appeared on MUNCHIES in November 2016.