Joshua James is one of the more eccentric characters I've come across in this here industry. To start, he's a former Mormon (try saying that five times fast) who likes to write handwritten notes instead of emails and splits his time between Utah and Nebraska. James has been releasing music since 2006, and the upcoming My Spirit Sister will be his sixth release.
Where many folk artists trip up by trying to fit their music into common tropes within folk—heartbreak, momma, bourbon, depression—James makes those tropes fit his music. His first single off his new record, "Millie," relays his fears about having his second child with the desperate dignity of the genre. James goes back and forth with his fears, almost letting them take hold before fighting them off again. He wrote us a note about the song, which you can read below.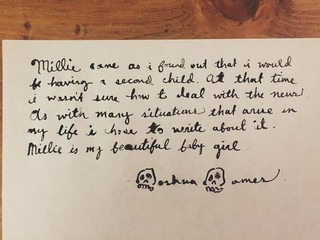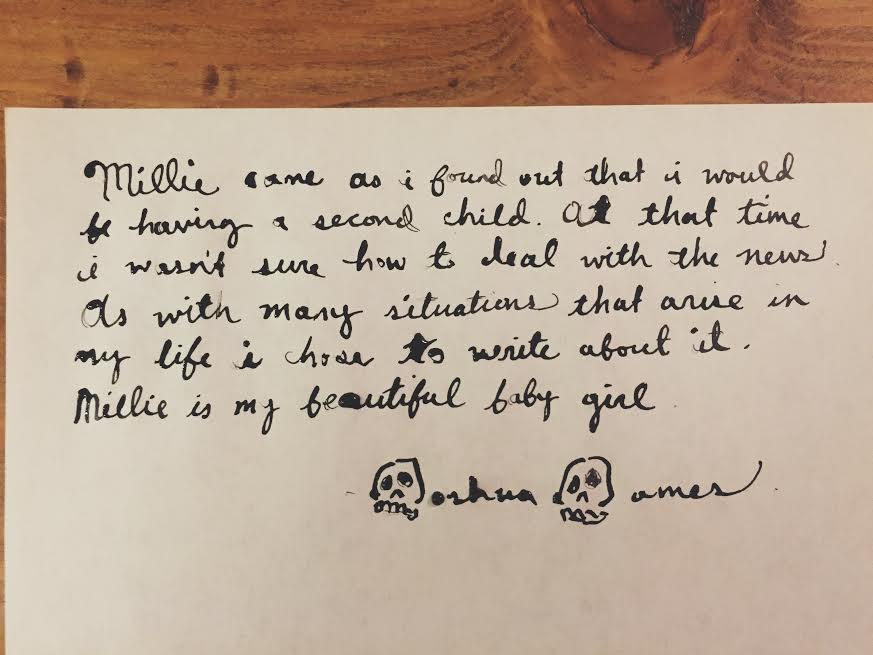 You can listen to "Millie" below. My Spirit Sister will be available on April 7. In the meantime, you can listen to more of his stuff over on his bandcamp.

Upcoming shows:
4/2 - Maintenance Shop - Ames, IA
4/3 - City Winery - Chicago, IL
4/4 - The Ark - Ann Arbor, MI
4/6 - The Haunt - Ithaca, NY
4/7 - Word Barn - Portsmouth, NH
4/8 - Lizard Lounge - Boston, MA
4/9 - Parlor Room - Northampton, MA
4/11 - Higher Ground - Burlington, VT
4/12 - Mercury Lounge - New York, NY
4/14 - World Cafe Live (upstairs) - Philadelphia, PA
4/15 - Jammin' Java - Vienna, VA
4/20 - Altamont Theater - Asheville, NC
4/21 - Neighborhood Theatre - Charlotte, NC
4/22 - Roasting Room - Bluffton, SC
4/23 - High Dive - Gainesville, FL
4/24 - Jaeb Theater @ Straz Center - Tampa, FL
4/26 - Eddie's Attic - Atlanta, GA