The Soundcloud archive of influential pirate and online radio station Rinse FM has been removed. The station took to their Twitter page to note the disappearance of their uploads, which featured years of broadcasts.
"Shame to lose so many uploads, but life moves on," Rinse FM posted yesterday. A representative for Rinse FM did not immediately return a request for comment.
The URL for their Soundcloud page leads to an error page that says the user can't be found. Rinse FM's Soundcloud previously included numerous tracks, the Rinse FM podcast, and other archives. More than 7000 files were uploaded to the page, according to a Google archive of the previous account. A representative for Soundcloud did not immediately return a request for comment.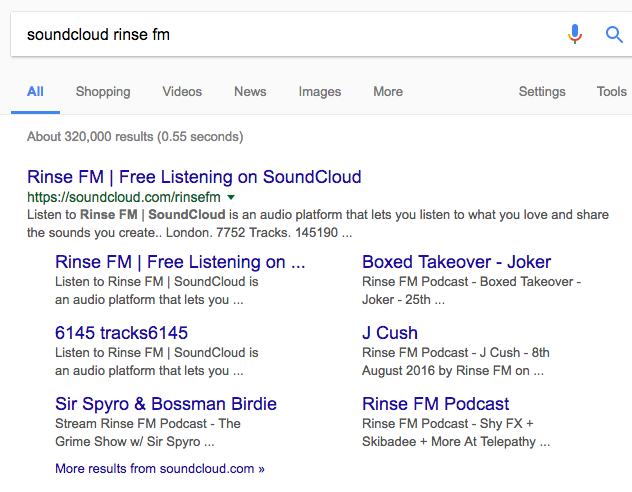 This would not be the first piece of controversial news about Soundcloud to be released in recent days. Earlier this month, the company laid off nearly half its staff. The company also disputed a report from TechCrunch saying the company only had enough money for 50 days of operation.
"The music you love on SoundCloud isn't going away, the music you shared or uploaded isn't going away, because SoundCloud is not going away," wrote Soundcloud co-founder and CEO Alex Ljung on the company's blog. "Not in 50 days, not in 80 days or anytime in the foreseeable future. Your music is safe."
On Friday, we wrote about why it's important to back up your music.