Independent video game developers always need to be looking over their shoulders, as shady gamers are eager to get their hands on free video game keys by any means necessary. And to demonstrate just how far they'll go, consider the scammers that created a fake Ukrainian coffee shop to score some keys.
According to Kotaku, Paradigm developer Jacob Janerka had been propositioned by someone going by the name of Dmitry Tseptsov, who claimed to own a coffee shop called Boroda Drink in Lviv, Ukraine that enthusiastically promoted video games and gave discounted coffee and free keys to customers who could answer video game trivia.
As outlined in Janerk's poetic series of screengrabs and captions on Imgur, Tseptsov made a fake Twitter account, as well as flyers and advertising for Boroda Drink in hopes of proving to Janerka that his request for the keys was legit. In one e-mail, the elusive Dmitry even included photos of employees wearing Boroda Drink uniforms, alongside photos of printed-out video game keys. But after some online investigating, Janerka realized that while Boroda Drink is a real cafe, it was nowhere near the address Tseptsov provided.
After taking a look at a now-deleted Twitter account and the real cafe's Instagram account, he realized "there are no photos of the Steam keys giveaways and all the text is in Ukrainian," Janerka said in his Imgur post, despite the fact that the e-mails were all in English.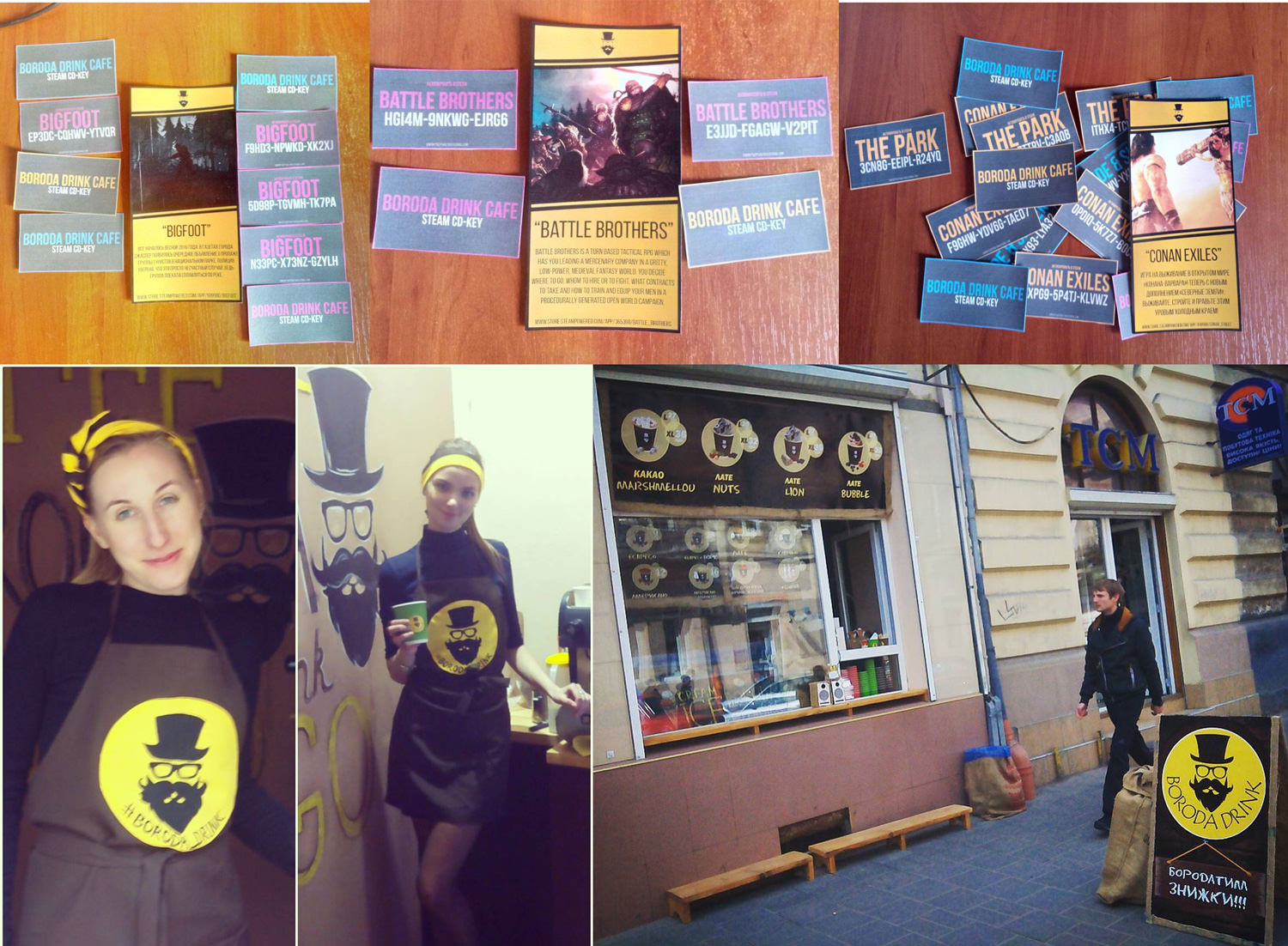 READ MORE: FBI Busts Senator for Dunkin Donuts Coffee Bribery Scheme
Ultimately, Janerka was forced to conclude that the entire coffee shop story was a ruse to ruthlessly acquire video game keys with promises of cafe advertising, and he guesses that Dmitry Tseptsov wasn't even the scammer's real name. But at first, Janerka had found the whole thing "semi-believable."
"DMITRY YOU LIED TO ME, I BELIEVED IN YOU," Janerka wrote on Imgur. "You were going to promote my game in your cafe, I could [have] been an indie darling with millions of dollars, and we would sip your delicious coffee and live like kings in Eastern Europe, eating marinated herring and getting alcohol poisoning because my Australian binge drinking lifestyle was still not ready for 50c vodka shots."
The irony, Janerka points out, is that many independent video game developers like him probably have to work in cafes because of how hard it is to make money off of independently developed games like his.
"Seriously though, fuck scammers, especially ones taking advantage of small devs trying to get coverage," he said, "which probably have to work as a barista themselves to pay rent."