Growing up in New York City and going to public schools until I dropped out, my knowledge of the history of black people in America was painted with images of violence and struggle. As a black person on my own path of economic freedom and education, I discovered Weeksville by accident. For nearly a century and a half, people have stumbled on this Brooklyn enclave that now serves as a repository of black culture. Conversely, Weeksville also represents how white supremacy can practically erase a small section of one of the busiest cities from the map.
In 1838, in Bedford Hills of Eastern Brooklyn—today the border between Crown Heights and Bed-Stuy—a historical purchase of land launched one of the largest free black towns in existence prior to the Civil War. This oasis from white terrorism and chattel slavery was founded by and named after James Weeks, a longshoreman and former slave from Virginia who scraped together enough money to buy land with other black men who understood the world they lived in. By 1830, the United States had more than 2 million slaves, while only around 300,000 black people were considered free depending on what state they lived in. In New York, slaves were gradually being granted freedom since 1799, with grassroots abolition movements coalescing into government policies. This made Weeksville an attractive place for black slaves escaping to freedom, and free families looking to settle down in peace. At that point in 1838, the scale of abolitionism was rising, making Weeksville's formative years a collaborative experience among black people with money. Income and property were not only necessities for daily survival, but for electoral rights to continue the movement to end slavery because only land-owning black men were allowed to vote.
I found myself in Weeksville in 2006, helping set up email and file storage servers for the Weeksville Heritage Center. At the time, it was an office in one of the four restored homes from the original town. I nearly spent the night there, waiting for computer applications to install and back up. The house sat along an old Native American trail that once led to Jamaica Bay, Queens, and further on in the 1600s became a trading route for the Dutch called Hunterfly Road. For me to soak in the atmosphere meant feeling centuries of human history and a connection to the respite that black people received in Weeksville.
Weeksville allows, encourages, and celebrates a continuation of perspectives that counter colonial and imperial narratives. With the creation of black businesses, churches, and social organizations, it became a hub of economic and intellectual prosperity. It included a hospital and one of the first integrated schools in the United States: Colored School No. 2. The town represented black nationalism figuratively, with an office for one of the country's first black newspapers, The Freedman Torchlight. With a population of more than 500 black families by 1900, which included tradesmen, laborers, ministers, teachers, and doctors, black nationalism was also a reality in Weeksville.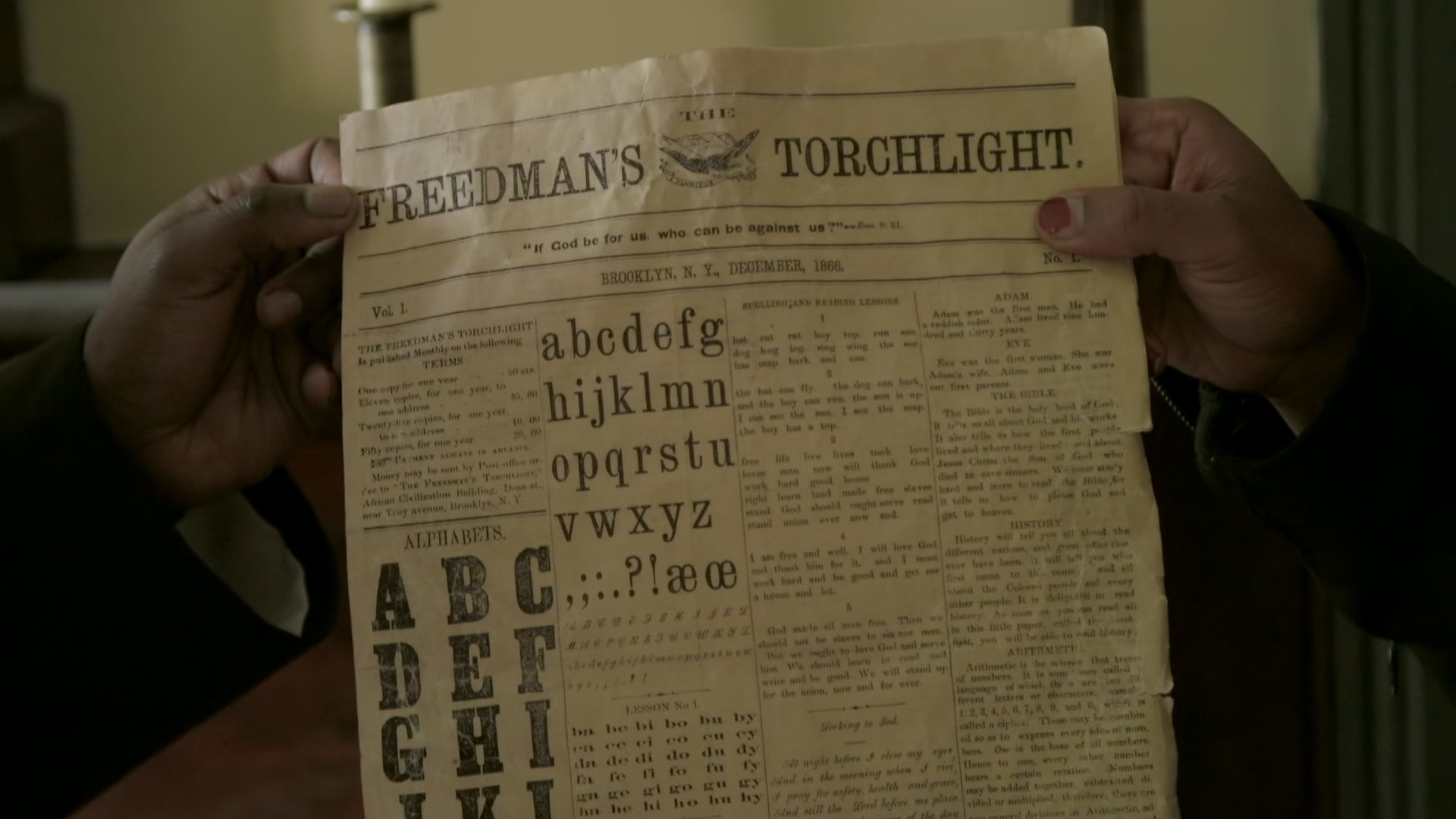 New York City simultaneously changed with the completion of the Brooklyn Bridge in 1883. All five boroughs consolidated into one city in 1898, and the city landscape changed rapidly, almost completely wiping away Weeksville by the late 1930s. Its curvy roads through Brooklyn's hills and valleys were absorbed by a grid system of streets. The goats, chickens, and farmyards vanished. Small, low row houses and majestic churches made way for tall Affordable Housing facilities. What once started as a black separatist community became peacefully integrated with European immigrants who were also escaping poverty and hardships. By the 1950s, Weeksville was forgotten, its buildings left in disarray. As a testament to the resiliency of the black spirit and a curiosity to piece together our fractured past, however, Weeksville was rediscovered.
In 1968, while flying in a helicopter to prepare a weekend urban studies course about local Brooklyn history, Pratt Institute professor James Hurley, a black man, discovered four Brooklyn buildings that were completely off the grid.
Trekking behind overgrown grass and a high metal fence, Hurley found four rundown row houses that were built between 1860 and 1930. A family was even found still inhabiting one of the homes. From there, many gathered to survey the site. There were neighbors and retirees, plus archaeologists from local universities, and even black Boy Scouts. Together they found a large range of artifacts from the town, including slave's shackles and a photo of an unknown, well-dressed black woman. In 1970, the city's designated the Hunterfly Road Houses a protected landmark. While Hurley led its rediscovery, Dr. Joan Maynard led its restoration and its evolution into the 21st century.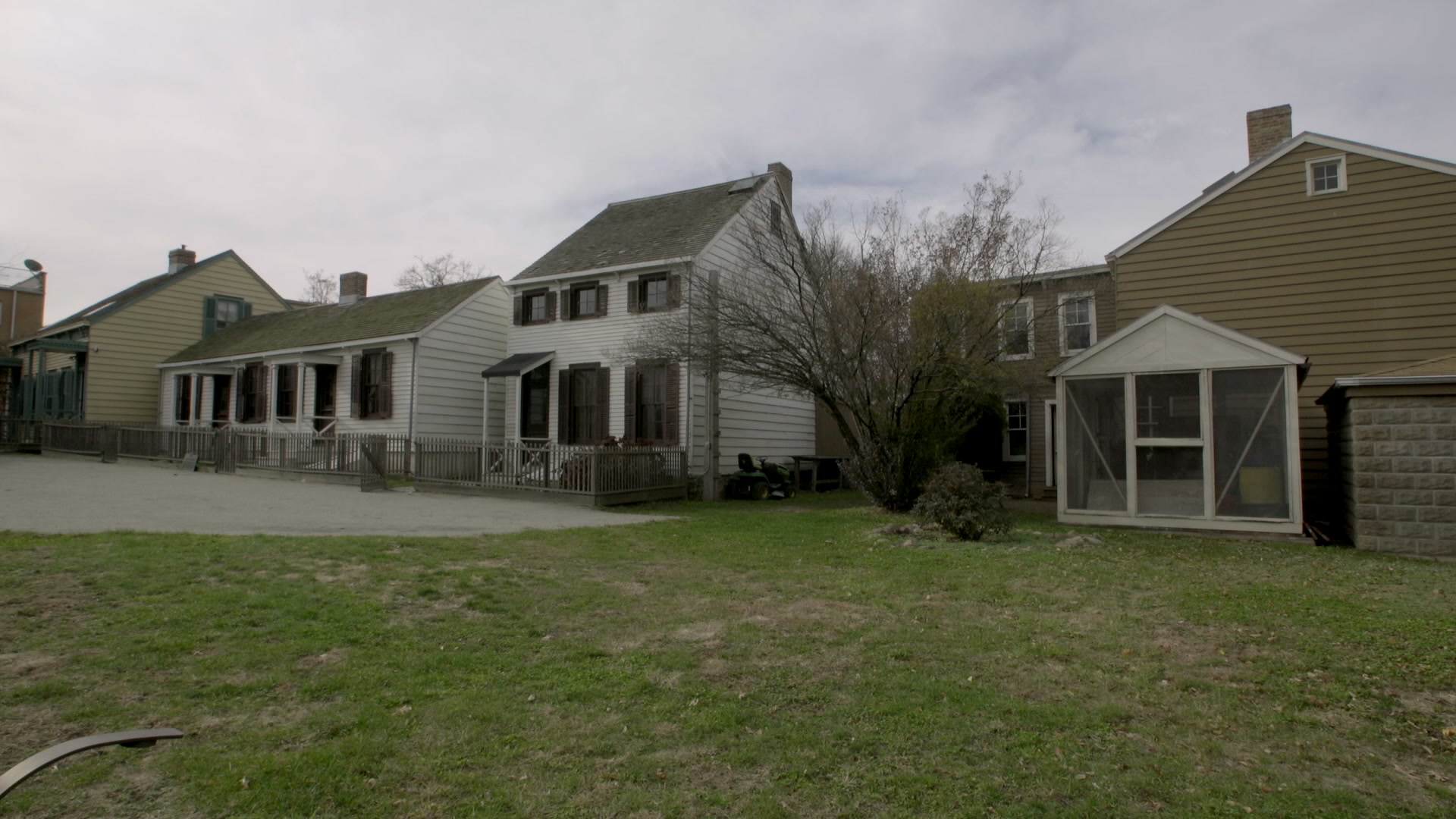 Dr. Maynard, a black commercial artist, then founded the Weeksville Society. She raised money, at times including her own personal finances, to restore the Hunterfly Road Houses. The houses, however, continued to be vandalized since their rediscovery within the blighted community. Finally in 2005, private and public funds granted millions of dollars for the four Hunterfly Road Houses to be restored and reopened to the public. The Weeksville Society changed its name to the Weeksville Heritage Center, entering a new phase. This is where I found myself in 2006, working for a non-profit technology workforce program called NPower. It focuses on training at-risk young adults and youth with technology skills, and was the program that helped me out of homelessness. I helped to install and update the Heritage Center computer network for the administrative operations of the property. On hallowed ground, in my own techie way, I continued in the tradition of helping to maintain Weeksville.
Dr. Maynard's legacy of restoration work led to the transformation of the Heritage Center into a 19,000-square-foot education center and arts performance space, as well as a museum. A town that once served as protection from roving white mobs during the New York Draft Riots of 1863 now offers educational classes and tours, documents the oral histories of local Brooklyn folks, and hosts a farmer's market and free concerts during the summer.
To lure more black people to move to Weeksville, some of the original founders would put ads in black newspapers across the country. This marketing campaign even reached the New York Times in 1855, with an ad posted by Sylvanus Smith that boldly stated, "FOR SALE TO COLORED PEOPLE." More than 150 years later, this campaign stays forever relevant "FOR BLACK PEOPLE AND ALL PEOPLE" to come down to Weeksville, a town that continues the mission for human rights and racial equality.
Sign up for our newsletter to get the best of VICE delivered to your inbox daily.
Messiah Rhodes is an associate producer at VICELAND and the host of Black Trademarked Photo Editing Software History. Follow him on Twitter.