British Prime Minister Theresa May issued an ultimatum to the Kremlin to account for how a Russian-made nerve agent ended up in an attack on British soil.
Russia must explain by Tuesday at midnight how Novichok, the rare Russian-manufactured nerve agent, poisoned a former Russian double agent, Sergei Skripal, and his daughter Yulia on March 4 in the town of Salisbury. The two are still fighting for their lives. But with a Russian mea culpa looking highly unlikely, the big question is how May plans to follow through.
Speaking in the House of Commons on Monday, May said Russia only has two plausible explanations.
"Either this was a direct action by the Russian state against our country, or the Russian government lost control of its potentially catastrophically damaging nerve agent and allowed it to get into the hands of others," she said.
But Russian President Vladimir Putin was in no mood to provide an explanation on Tuesday during an agricultural event in Krasnodar, Russia.
"Look, we're busy here with agriculture," Putin said, when asked by a British reporter whether Russia was responsible. "As you can see the aim is to create good conditions for people's lives and you ask me about some tragedies. Get to the bottom of things there, first."
May added that if Russia didn't give a "credible response" by midnight on Tuesday, Parliament would announce an appropriate response to the "unlawful use of force" by Moscow on Wednesday.
Exactly what that response will entail, however, is now a matter of fierce speculation.
Mathieu Boulegue, a research fellow in the Russia and Eurasia programme at London's Chatham House think tank, said the response will depend on two key factors: the extent to which Britain is prepared to rupture its relations with Russia, a powerful adversary, and the level of support Britain will receive from international allies, especially the European Union and the United States.
In regard to the first question, May said on Monday that Britain must "stand ready to take much more extensive measures" against the Kremlin than before. Those comments indicate she wants to do more than just expel Russian diplomats, as happened after the poisoning of the Russian defector Alexander Litvinenko in 2006, also on British soil. On Sunday, Litvinenko's widow, Marina, said May, who was Home Secretary at the time, "did nothing" to protect other potential targets following her husband's murder.
In terms of international support, British Foreign Minister Boris Johnson said on Tuesday that the "strength of support" shown by allies had been encouraging. NATO secretary-general Jens Stoltenberg said on Monday the attack was "of great concern." The same day, former U.S. Secretary of State Rex Tillerson labeled the attack a "really egregious act" and warned of "serious consequences."
But Tillerson has since been fired, and President Donald Trump has made no such resounding statements of solidarity.
Some of the possible options available to the U.K., according to experts, include:
Expelling Russian diplomats and its ambassador
This is the likely starting point for any response, but May indicated Britain wants to send a stronger message.
Limiting involvement in the FIFA World Cup in Russia
The FIFA World Cup, which will be held in Russia in June and July, will be an important global showcase for Russia, and some political response from Britain around the tournament looks increasingly likely. Foreign Minister Johnson said last week: "I think it would be that it would be difficult to imagine that U.K. representation at that event could go ahead in the normal way." A spokesman later clarified that he was referring to officials and diplomats boycotting the event, rather than the players.
Revoking the licenses of Russian state media outlets
Boulegue said that another option was the British broadcasting regulator Ofcom cracking down on Russian media outlets, such as RT and Sputnik, seen as important propaganda mouthpieces.
"Magnitsky Act" measures against Kremlin-linked figures
With London being an important hub for wealthy Kremlin-linked figures and their money, Britain could look to target Russian money in the U.K. Such measures could include introducing so-called Magnitsky Act laws, which would give the government sweeping powers to freeze assets and place travel restrictions on Russian officials implicated in human rights abuses. Britain could also lobby for broader E.U. sanctions.
Cutting Russia off from SWIFT banking system
Britain could also recommend that Russian banks be cut off from SWIFT, the Belgium-based secure messaging system used by banks worldwide for international money transfers, Boulegue said. Excluding Russia from the system would make it harder for Russian banks and their customers to send or receive money across borders, which could have a broad impact on Russian trade and investment.
Increasing NATO's presence in Eastern Europe
Britain could look to increase strategic pressure against the Kremlin by pushing for a boost in NATO troop numbers stationed in eastern member states and lobbying to speed up Ukraine's provisional admittance into the military alliance, Boulegue said. Such a move could inflame the reviving Cold War tensions with Russia and require wider support from NATO allies. British government minister Dominic Raab played down the suggestion that the government's response would involve NATO during an interview on Tuesday.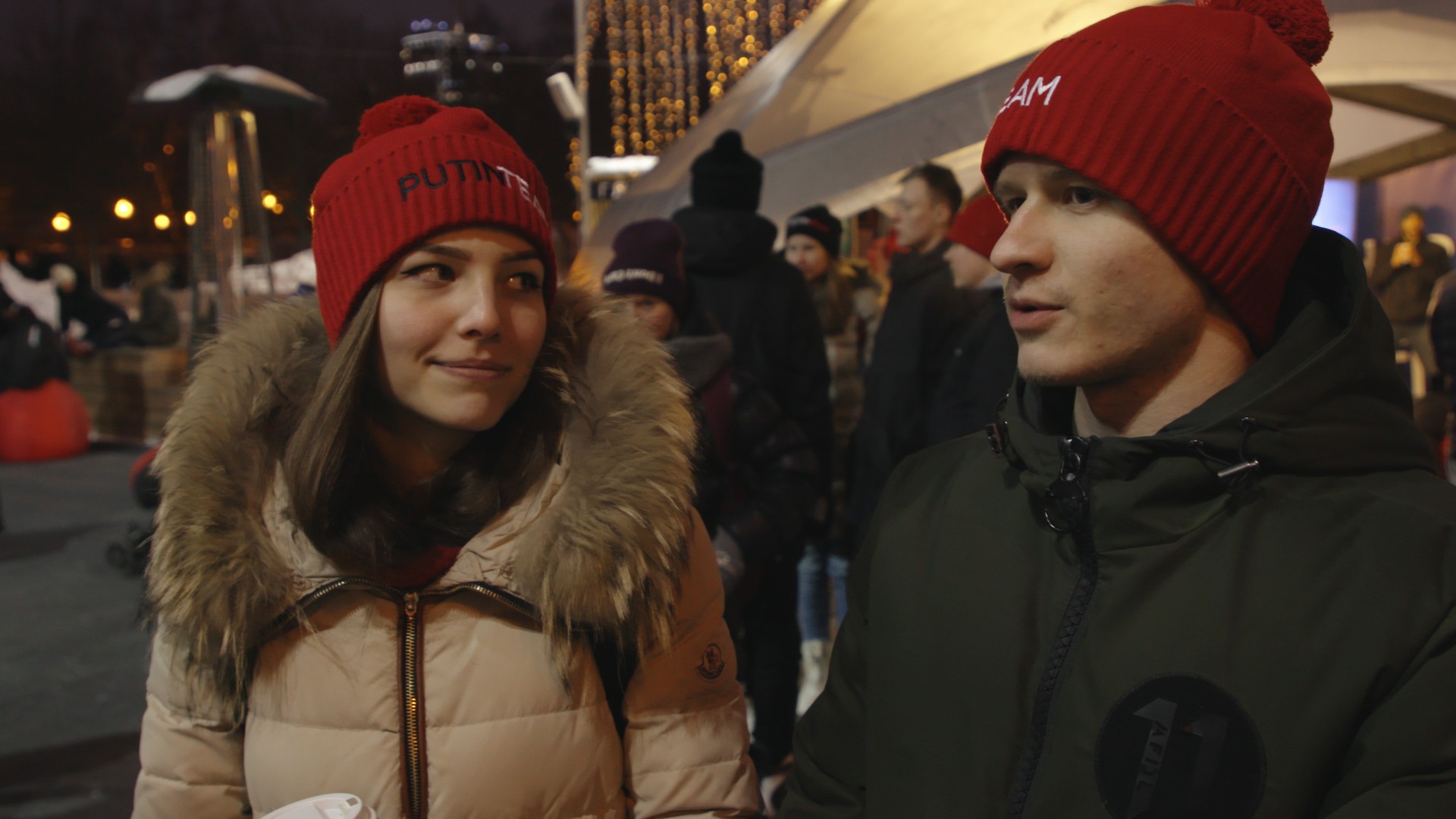 Cover image: President Vladimir Putin at a meeting of the Russian Forum of Agricultural Producers will be held. (Aleksey Nikolskyi/Sputnik via AP)