The White House has been sitting on photos of former CIA director, now new Secretary of State, Mike Pompeo and North Korean leader Kim Jong Un's secret meeting for weeks. But after President Trump talked about them during his call-in to "Fox and Friends" Thursday morning, the administration decided to release them.
Photos of the two shaking hands in Pyongyang over Easter weekend emerged Thursday, the same day Trump let it slip that Pompeo and Kim actually weren't supposed to meet.
"He wasn't supposed to meet with Kim Jong Un, but he did," Trump told the Fox cable show. "He — you know, they arranged, actually while he was there, to say hello."

They did meet, and they spoke for more than an hour.
"We have incredible pictures of the two talking and meeting, which I'd love to release," Trump said. "If we can, I'll do that, actually. It's not a bad idea."
White House Press Secretary Sarah Huckabee Sanders tweeted the photos Thursday afternoon, praising Pompeo's confirmation to secretary of state.
The Trump administration is currently in dialogue with North Korea over a possible summit between the president and Pyongyang's leader. Trump has toyed with the idea of the meeting, on the one hand praising Kim Jong Un as "open and honorable," while on the other hand suggesting the meeting might actually never happen.
The photo release happened on the eve of the first face-to-face meeting between Kim and South Korean President Moon Jae-In on the south side of the DMZ.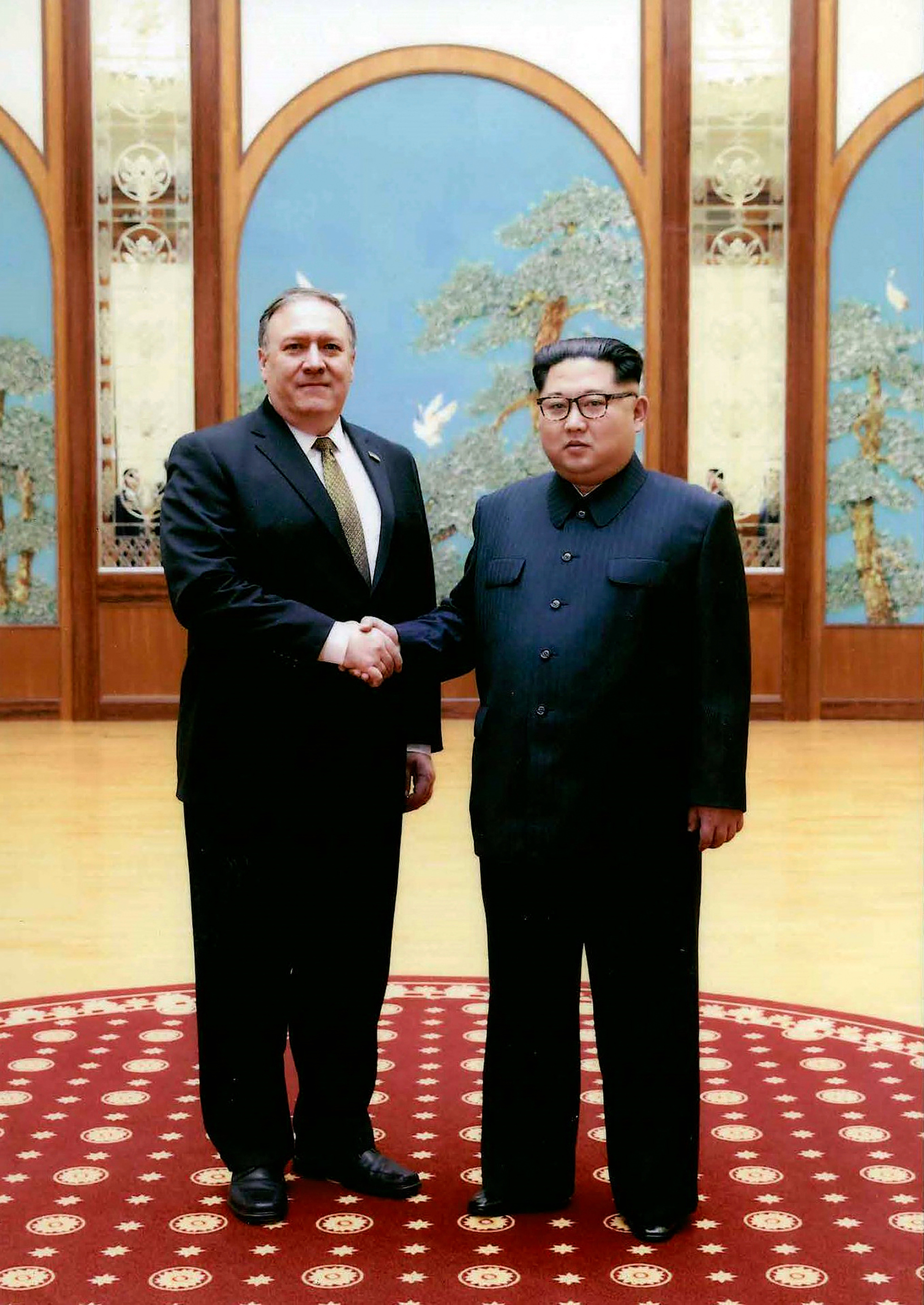 Cover image: In this image released by the White House, then-CIA director Mike Pompeo shakes hands with North Korean leader Kim Jong Un in Pyongyang, North Korea, during a 2018 Easter weekend trip. Pompeo, who won Senate confirmation April 26, to become secretary of state, was the most senior U.S. official to meet a North Korean leader since 2000. (White House via AP)