Warning: Spoilers for the 2010 film The Chatroom follow.
In 2010, Stormy Daniels wrote and directed a film called The Chatroom. It's feminist, empowers sex workers, and is more than a little cyberpunk. It gives us a glimpse into the creative mind of a woman who's now engaged in several legal battles with the president of the United States.
"There are dangerous curves ahead in this powerful computer-age drama that combines skillful acting with a series of explosive sexual encounters that push the story inexorably toward its unexpected conclusion," a press release for the film states. "Join Kaylani Lei as she discovers the Internet isn't just fun and games in Stormy Daniels' The Chatroom."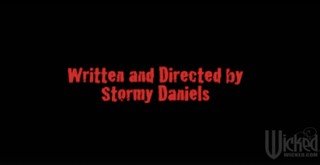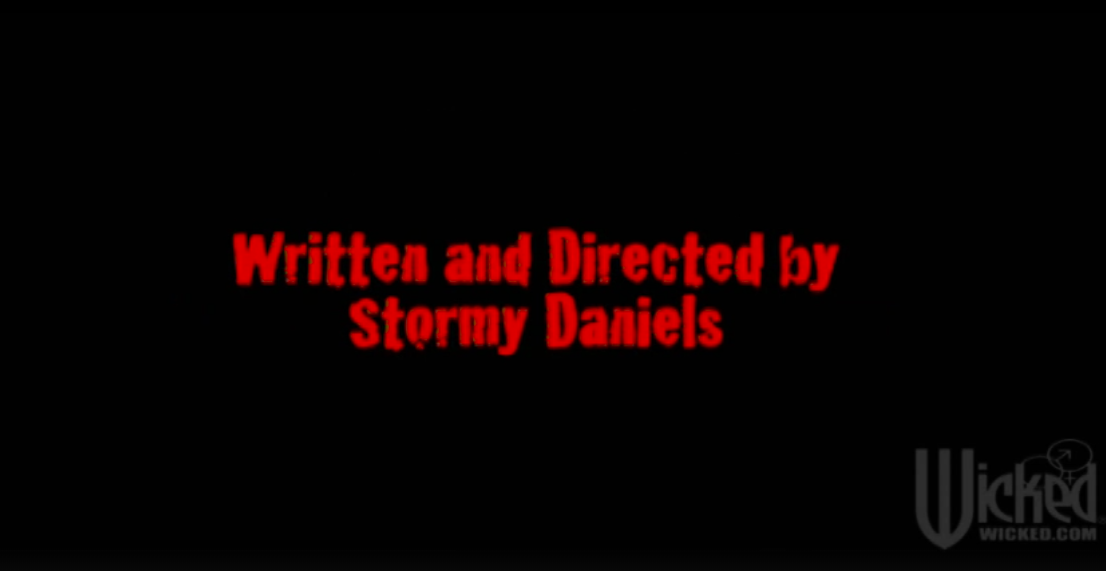 On Monday, seven years after making this film, Daniels' 60 Minutes interview is still on everyone's minds, so I decided to do some research on Stormy's past work. The film has a 5.5/10 rating on IMDB from three critic reviews, each of which are no longer online, probably deleted out of cowardice for what I can only assume were incorrect takes and middling reviews. Since they no longer exist online, I'm happy to step up and be the lone critic's voice for this film: The Chatroom is good.

I watch a lot of porn for my job—for this reason, I am qualified to review the film, which I watched for its plot points and technological theme Monday afternoon while sitting at my desk in VICE's office. I rented it for $3.99, charged to the company credit card.
The film centers on Jasmine (played by Lei), a nursing intern at a hospital who works to pay off her student loans by moonlighting as a cam model (Little bit of trivia: Her name is likely a play on LiveJasmin.com, an early web camming site founded in 2001.) We watch her deftly navigate working under a boss that sexually harasses her at her day job, cope with the trauma of seeing a man murdered on live camera during one of her shows, and eventually claim her own righteous justice.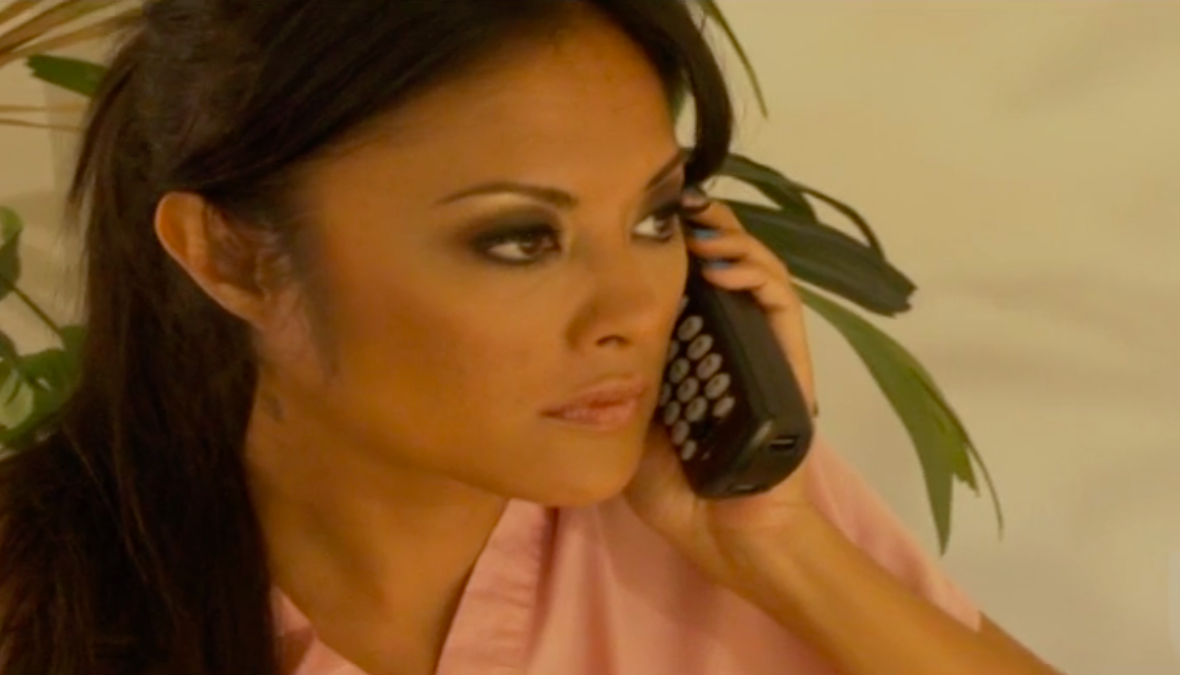 Shit goes sideways for Jasmine when she watches one of her clients get choked out by a mystery murderer during a private show (presciently foreshadowing various YouTube/Facebook Live dystopias). The killer, having seen her witness the murder on camera, then starts coming after her. Jasmine gets creepy phone calls and threatening notes on her car windshield (a scene that unfolds in a parking garage, eerily prophetic of her account on 60 Minutes of a Trump goon threatening her in a parking lot.) An anonymous source emails her boss images of her sex work and stage name, doxing her as a cam model.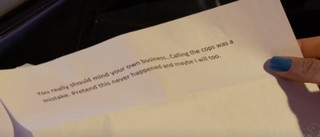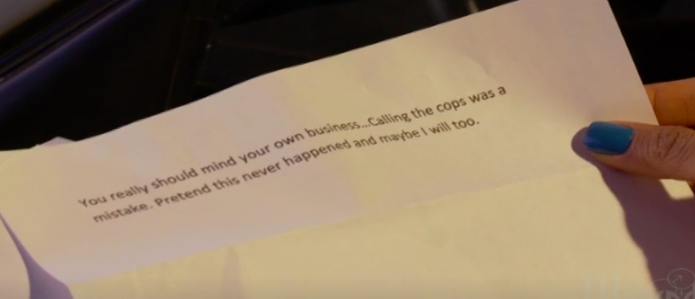 Daniels subtly weaves her own commentary on the state of the porn industry in between sex scenes. Throughout the film, men get in the way of Jasmine's Hero's Path. When she goes to the cops, they don't believe her story about the murder, and insinuate that she must be making up a lie to get more traffic to her cam site. When her boss gets the revenge porn in his inbox, he gives her an ultimatum: Blow me or you're fired. The investigator who appears to help her at first ultimately betrays her violently. Her husband is the only man who isn't holding her back, but he's not helping, either. She's on her own, literally telling them "FUCK YOU" and climbing over their bigotry toward liberation. She eventually shoots the bad-cop investigator to protect her man. It's very Jennifer Lopez in Enough and I'm into it.
I'm internally screaming and rooting for her to survive this mess. Daniels establishes a sense of real danger—the phones that ring in the middle of the night and the shadowy figures standing just out of view are thriller flick tropes, but they work.
Then there's the tech. We get a really good look at a few extremely 2010 electronics in this film, including a butt-ugly iPhone 3gs with a gross rubber case and Starry Night wallpaper. In 2010 it was nearly illegal to own a smartphone that didn't have this as the background.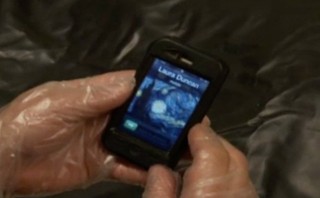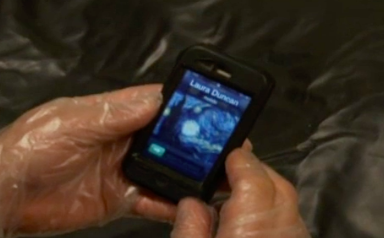 In the murder scene, we see it all. This guy is jerking off one minute, and getting clotheslined from behind the next. It's brutal. He reaches out toward the camera in a chilling moment of desperation—the connection he feels to the cam model is as real as it gets. They're transcending a superficial internet connection: As she watches his last moments on earth, he forgets she's not actually in the room with him. Stormy Daniels you fucking genius.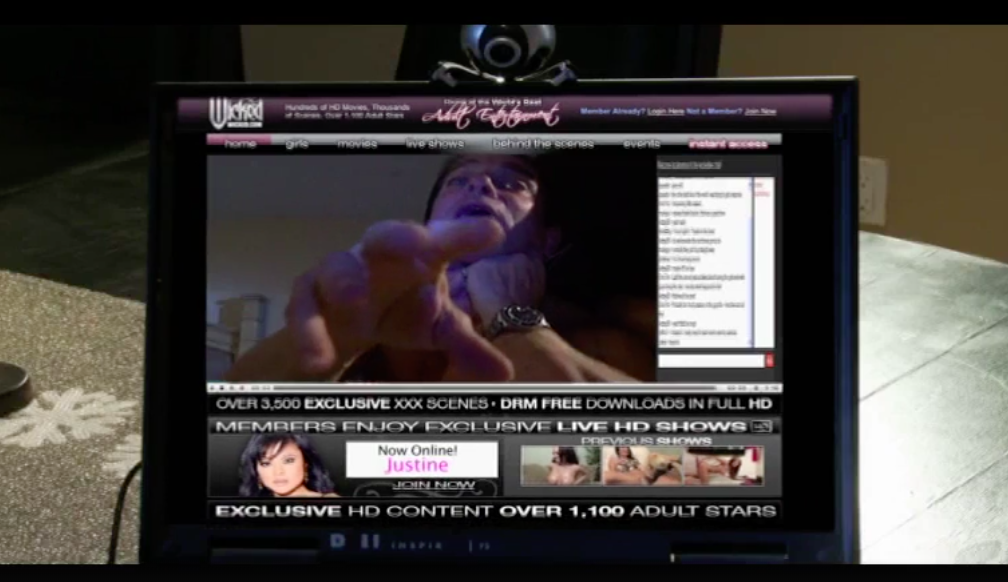 It's a film that's ahead of its time, addressing both violent harassment and how technology like live cams can outpace what society's ready to handle. No one believes her because a) she's a sex worker, and b) the internet isn't "real," anyway.
In the end, the killer isn't one of these many men holding her back, but the jealous partner of the victim. In Daniels' world, women are strong enough to be the villain, too.
To be clear: I am not at all shocked that The Chatroom is good. Daniels has written and directed 78 films. By the time The Chatroom came around, she had directed 20. People frequently express their faux-shock that Daniels, a porn performer, is articulate and intelligent, and that she's more than capable of handling the intimidation and legal threats thrown at her from the President of the United States. This is a universally ignorant position to take, because sex workers are, generally, ingenious.
Cam models like "Jasmine" are technology innovators. They hack toys that start new waves of innovators and practice smart opsec. Just in the last week, they're being forced to protect their livelihoods and safety against lawmakers that pass bills that put their constituents in danger.
Seven years after it was made, The Chatroom is exactly the film we need.