According to a report that somehow exists as simultaneously the most ludicrous idea in recent NBA history and also par for the New York Knicks course, Phil Jackson is willing to trade Kristaps Porzingis, the 21-year-old who's on track to, at the very least, morph into a top-15 player at some point in his career.
That the Knicks would consider this is silly but not shocking. Under Jackson, the organization has blended its trademark dysfunction, ignorance, and pride, with a pinch of senility for good measure. There is no reason to trade Porzingis and no realistic package they can get in return that would make it worthwhile. Meanwhile, the rift between the organization and its best player is far from being rehabilitated; there's reportedly been no contact between the two sides since Porzingis said thanks but no thanks to an exit meeting two months ago.

Instead of doing their best to move on from Carmelo Anthony and rebuild around the budding Latvian unicorn, New York may instead decide to compound the train wreck that occurred last summer—when Jackson threw nearly $150 million at Joakim Noah, Courtney Lee, and Lance Thomas—with a far more curious approach.
If this path is indeed the one they go down, just about every team in the league will be interested. Here are three trades that come closest to making sense for both sides.

Los Angeles Lakers get Kristaps Porzingis and the eighth pick

New York Knicks get D'Angelo Russell, the second pick, and a top-five protected first-round pick in 2020.

This makes a bajillion degrees of sense for the Lakers, who amend their draft-night mistake two years ago and put themselves in position to replace Russell with someone like Dennis Smith Jr., Donovan Mitchell, or Frank Ntikilina, should any of them still be available at eight. Or, if drafting a point guard isn't the priority, the Lakers can go BPA and target a timeless prospect like Malik Monk.

If the Lakers intend to re-sign Julius Randle, Porzingis is a perfect complement: the stretch five who can protect the rim and switch most ball screens on the perimeter. If the Lakers don't want to keep Randle, a Porzingis–Brandon Ingram frontcourt can eventually become one of the more devastating two-way tandems in basketball. So much length, versatility, and shooting.

Add Paul George into the mix, as L.A. is reportedly trying to do, and all of a sudden the Lakers would have two stars and be in search of a third (with Ingram as a juicy asset).

Assuming the Knicks are ready to renounce Derrick Rose, here they can acquire a young, creative point guard who shoots threes off the bounce. Russell is best suited to orchestrate high pick-and-rolls, but he is good enough as a spot and post-up threat to function in the Triangle (at least until Jackson retires).

If the Knicks re-sign Rose, the deal still sort of works. Russell can play off the ball and should have an easier time on the defensive end matched up against the other team's least dangerous guard or wing. New York could select someone like Lonzo Ball or Josh Jackson with the second pick, or shop it around for more assets down the line.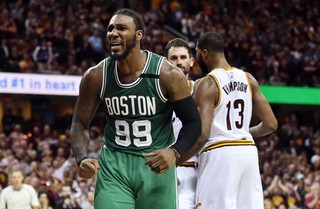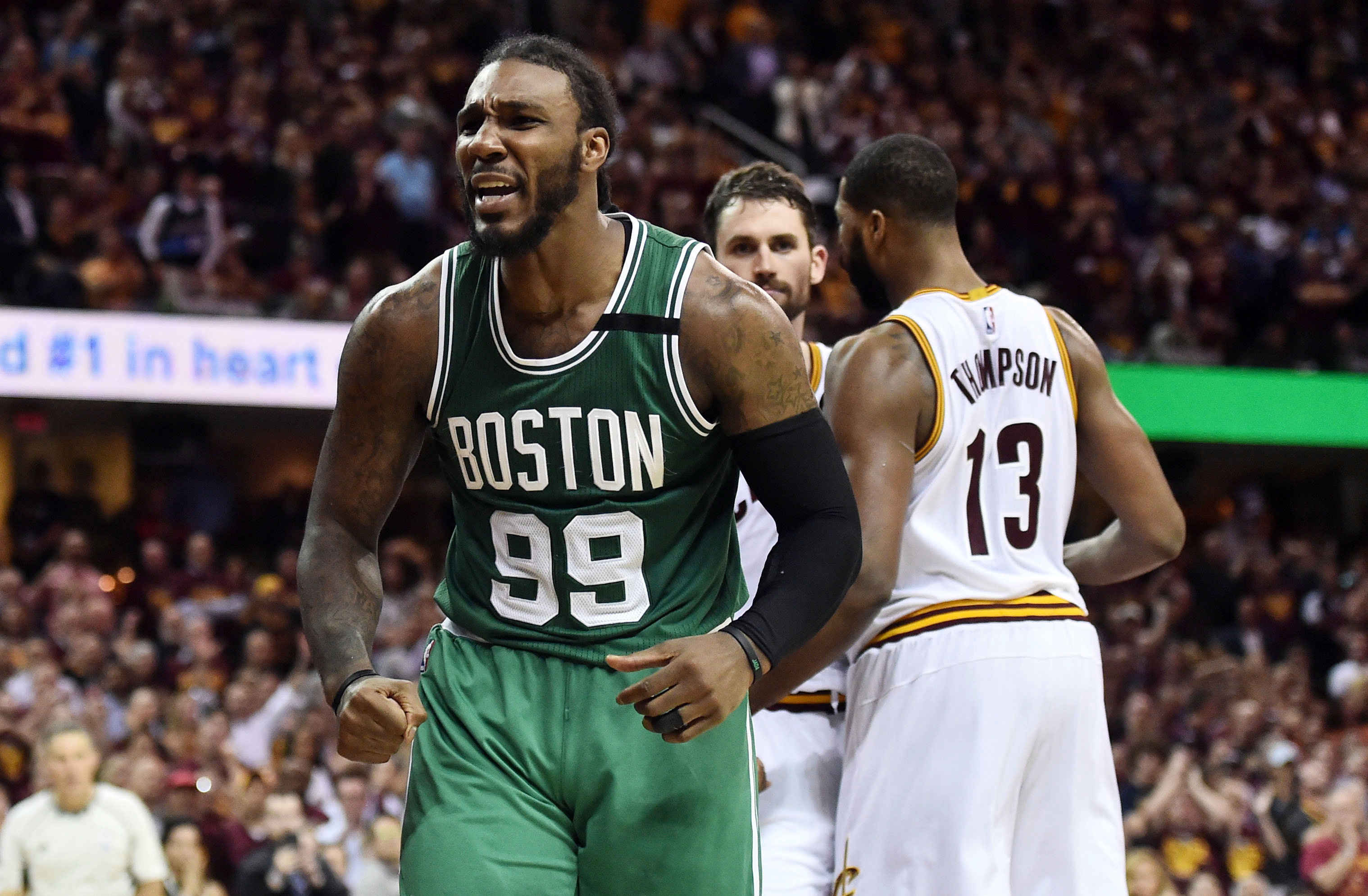 New York Knicks get Jae Crowder, Demetrius Jackson, the third pick, and a lottery-protected first-round pick via the Los Angeles Clippers in 2019

Boston Celtics get Kristaps Porzingis
Jackson loves Crowder, a swingman on one of the league's most valuable contracts who'd allow New York to go small without necessarily bumping Anthony up to power forward. He's adaptable and has an impact on both ends with an improved three-point shot and versatile, physical individual defense.

The Knicks would also have two lottery picks (Nos. 3 and 8) to play with, either as trade assets or building blocks for inevitable roster reconstruction. They could take Jackson or Jayson Tatum—a combo forward whose iso-heavy game resembles Anthony's—and then still grab a more traditional playmaker with the eighth pick.

The Celtics would do this because Porzingis is awesome and a known commodity who allows them to keep Guerschon Yabusele, Ante Zizic, and every rotation player from last year's team who's under contract next season while still being able to afford a max player like Gordon Hayward—with just over $5 million still left to spend. They're reportedly interested.

Porzingis also doubles as an attractive trade chip, should Boston swing for the fences in an attempt to procure Anthony Davis next summer. (The risk for New Orleans is Porzingis may decide to play out the 2019-20 season on his qualifying offer and then leave as a 25-year-old unrestricted free agent the following season, but more assets would, of course, be included in that deal.)

Still, this isn't a complete no-brainer for Boston. They'd have to ask themselves if a starting five of Isaiah Thomas, Avery Bradley, Hayward, Porzingis, and Al Horford—with Jaylen Brown, Marcus Smart, Zizic, Yabusele, and Terry Rozier off the bench—is good enough to dethrone the Cleveland Cavaliers next postseason. Can Porzingis and Horford stay on the floor in the fourth quarter of any playoff series, period?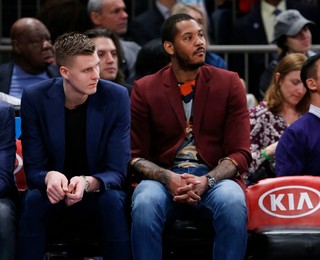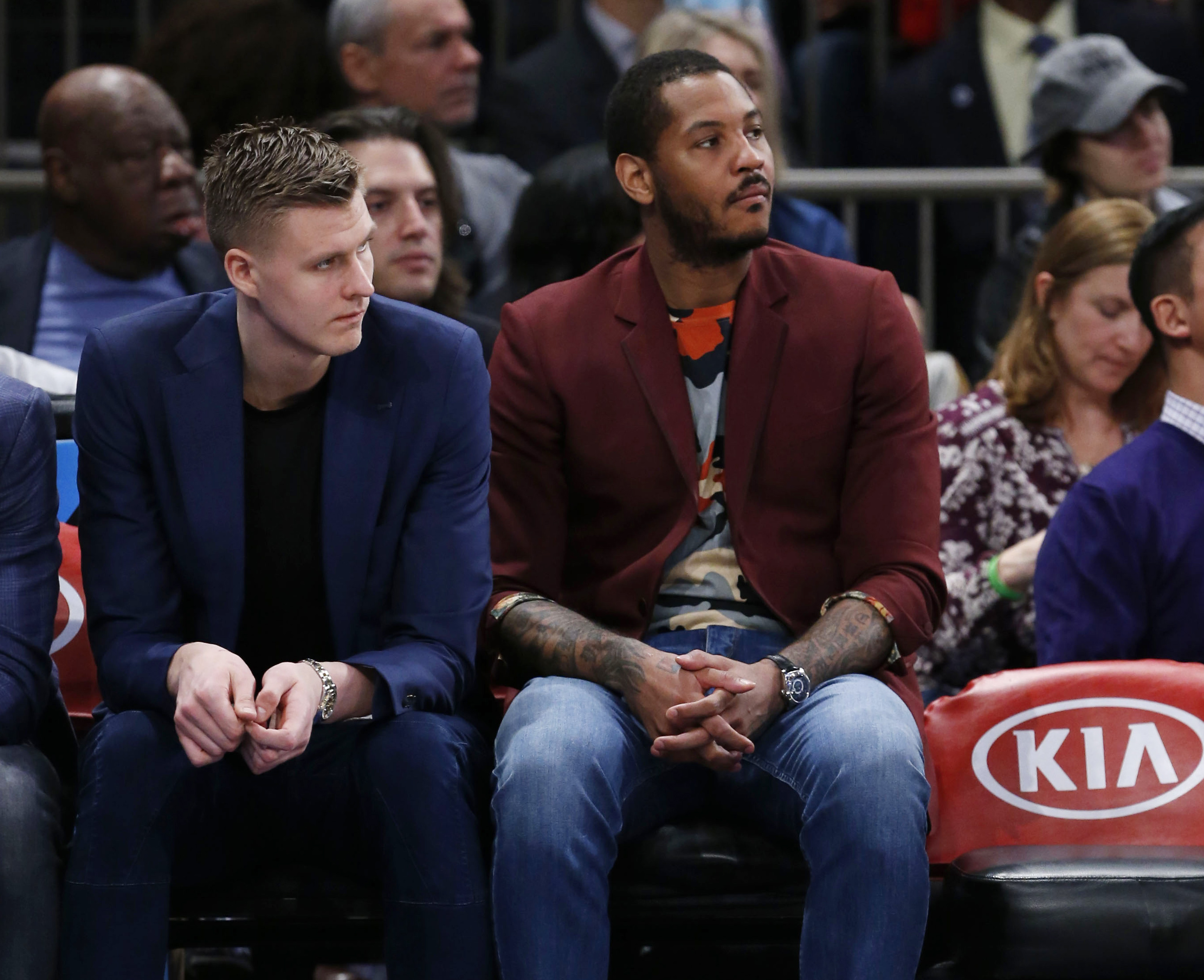 Atlanta Hawks get Kristaps Porzingis

New York Knicks get Dennis Schroder, the 19th pick, a lottery-protected first-round pick via the Minnesota Timberwolves in 2018, and Atlanta's unprotected first-round pick in 2019.
This deal also assumes the Knicks are wise enough to move on from Rose. If so, they get a league-average starting point guard on a team-friendly contract who can help stabilize a rebuild or nudge them toward the playoffs as early as next season. Jackson flashed interest in Schroder a couple years ago, and after an extremely impressive first-round series against the Washington Wizards—in which he averaged 25 points with a microscopic turnover percentage and 40.1 assist rate while shooting 42.5 percent from deep—he'd be an intriguing get.
Beyond that, the Knicks get three picks that can make shedding Noah's contract a semi-realistic possibility at some point over the next couple years. Schroder also doubles as a potentially useful asset should New York want to bottom out by dealing Anthony before next year's trade deadline.
That's all nice, but this deal would be a humongous win for new Hawks general manager Travis Schlenk, who'd give Atlanta its first under-25 franchise player in a very long time (apologies to Horford). It would completely alter how the Hawks are viewed, and give Schlenk a foundational centerpiece to build around for the next decade.
The trade also short-circuits Blake Griffin as a potential free-agent signing, since he and Porzingis operate at the same position. But at the end of the day, this deal brightens Boston's present and future. They should do it in a heartbeat, especially if it's known Hayward wants to move his family across the country.
---
Given Porzingis's low contract and high upside, other teams around the league will surely make equal or better offers than the three listed here, but New York should not engage in any of them. Really, they should hold onto their 7'3" futuristic three-point-shooting leading man and do their best to build a title contender around him—but what the Knicks should do and what the Knicks actually do are not always one and the same.