These are turbulent and trying times for reporters around the world. As we focus on the pressing political issues of the day—covfefe, climate change—sometimes stories get lost. Like, what do minor actors from the Harry Potter movie franchise (specifically, named former Hogwarts students) think of the upcoming UK general election?

Will they be Gellert Grindelwalds (always on the wrong side of history) and fail to get out and vote? Do they run from hard political choices like Zacharias Smith abandoning Dumbledore's Army before the Battle of Hogwarts, or stay for the good fight? Is Theresa May as untrustworthy as a Gringott's goblin, or as strong and stable as a loyal house-elf? Will UKIP's Paul Nuttall be exposed as the fearmongering, misery-spreading Boggart that he really is? And might we finally come to see Jeremy Corbyn as the most misunderstood figure of our age, up there with Kreacher and the late, great Severus Snape?
At Broadly, we prioritize important and necessary journalism. So, we decided to do the Lord's work, and find out. We contacted every named former Hogwarts student from Harry Potter and the Sorcerer's Stone (2001) through to Harry Potter and the Deathly Hallows – Part 2 (2011), and asked them a simple set of questions. Who would they be voting for? Who would their character vote for? Who is your favorite party political leader and what house would they be in?

Do you want to know what they said? Well, are you a wizard or not? Read on.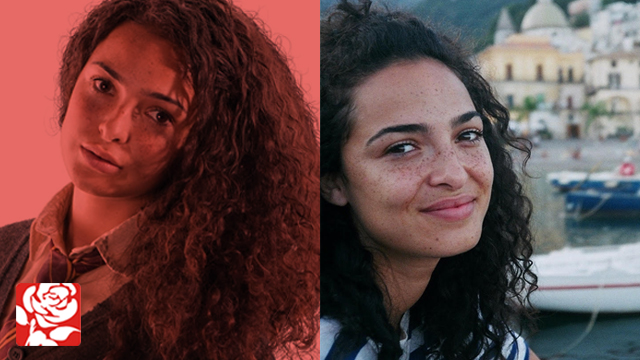 Anna Shaffer (Romilda Vane, Gryffindor)
Corbyn's my favourite political leader, and he'd obviously be in Gryffindor because he's equal parts courage and kindness. But Romilda Vane would probably be more interested in boys than politics! I guess she'd go with her Gryffindor instincts and vote Labour.
I support the Labour Party and have been a card-carrying member since I was 18. My parents also have always supported the Labour Party. I may not agree with every inch of party ideology but in terms of a viable opposition to the Conservative party they are undoubtedly the only contenders. Ultimately they are an altruistic party. Corbyn's slogan sums it up perfectly: "For the many, not the few."
I really hope people make it out and use this as an opportunity to fight back against austerity and xenophobia. Another four years of a Conservative government to me is unfathomable.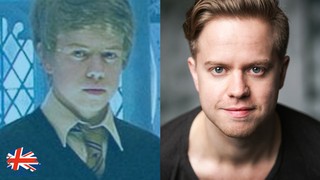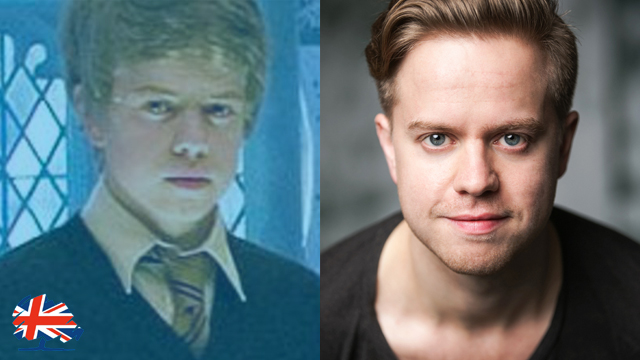 Nick Shirm (Zacharias Smith, Hufflepuff)
I'm a Labour supporter, although I'm not a member of the party. At first I wasn't convinced that Jeremy Corbyn had what it took to keep the party united and strong, but I think he's done a good job in the last few weeks. But I think Zacharias would have gone Conservative! Maybe it's a prejudice of mine, but his wealthy upbringing and lack of compassion seems to lend itself to the Tory government. I definitely will be voting this week, I think it's very important to be as involved and informed as you can be.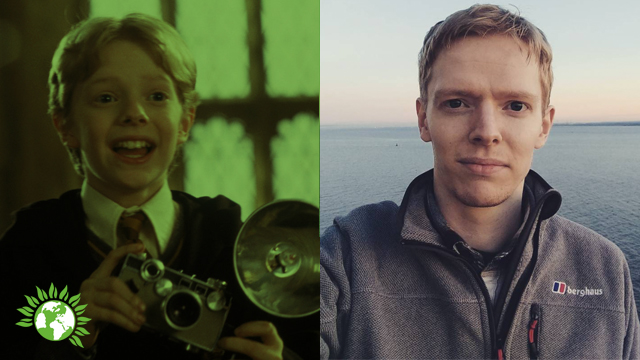 Hugh Mitchell (Colin Creevey, Gryffindor)
Being a Gryffindor, Colin would definitely stay loyal to whoever he picked. Someone a bit out there, maybe? The Greens?
I'm not affiliated with any political party, and there isn't any one party I always side with. Parties are big, complicated organisations made up of lots of people and hold positions on a multitude of topics, so it's rarely a clear cut thing for me. To me it's usually about looking at the big picture and making the best-informed decision I can. For me, climate change is the issue of our time, so each party's position on moving into sustainable energy is important to me, along with science funding.
I feel like Jeremy Corbyn is a sound guy. What Hogwarts house would he be? My instinct tells me he'd be a Hufflepuff. Something about being "patient, and unafraid of toil."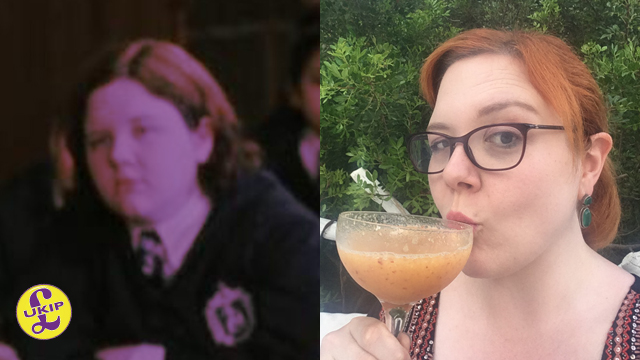 Helen Stuart (Milicent Bulstrode, Slytherin)
My Mum taught me about the Suffragettes from a young age, so I've had it instilled in me that, as a woman, I must exercise my right to vote. I've always swung between Labour and Lib Dem depending on my constituency and politics at the time, but I'd say I'm more Labour than anything.
The NHS is a massive issue for me and I'm genuinely worried about its future under a Tory government. General social inequality too, and the devastating cuts being made to so many services that help the vulnerable.
Sadiq Khan is my favourite political leader. Obviously, he'd be in Gryffindor. He consistently impresses me by keeping his head down, getting the job done, and still seeming to be a human who wants to help others, rather than a career politician. And his current feud with Trump is classic Potter versus Voldemort.
I'm tempted to think that Milicent Bulstrode would vote Conservative, as she's a hardcore Slytherin. But actually in the books she was written as a bit of a brute, so maybe I'd go UKIP. It would fit with the whole Mudblood analogy too.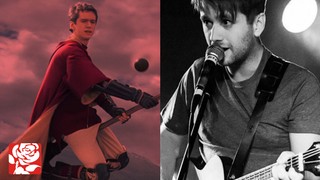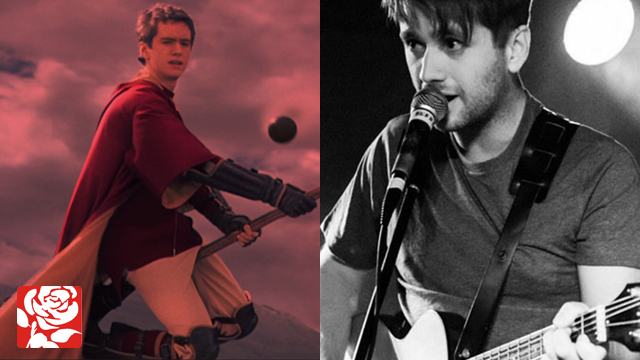 Sean Biggerstaff (Oliver Wood, Gryffindor)
I don't see any defensible position in this election except voting tactically against the Tories. The way they're handling Brexit is such an obvious shit-storm of arrogance and ineptitude. They actively want to undermine the state and abandon vulnerable people to their fate, and, they're only too happy to pander to the far right. But as it happens, I live in a safe seat (SNP) so it's vanishingly unlikely to make any difference.
In Corbyn, for all his flaws, you have a leader who genuinely believes that the state can and should help people. If you'd choose May and that truly odious cunt Boris Johnson over Corbyn and Keir Starmer to do the talking for us, you are beyond my power to help.
I don't have any reason to think Oliver Wood was either evil or stupid, so I guess he'd vote tactically against the Tories. But I'm on shaky ground here! He's not my creation.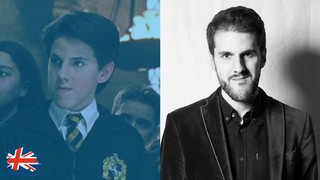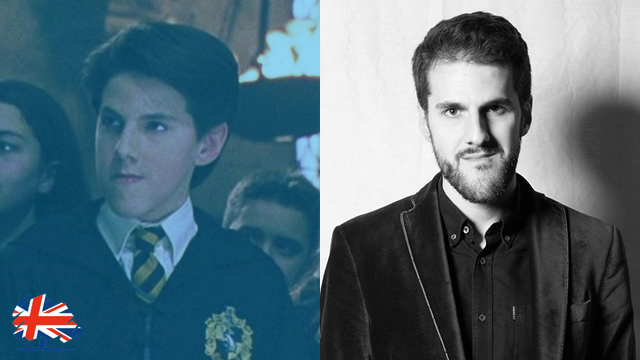 Edward Randell (Justin Finch-Fletchley, Hufflepuff)
I'm a little bit conflicted at the moment! I'm a Lib Dem, and I'm in a marginal Labour-Lib-Dem constituency. I'm trying to decide at the moment whether my party allegiances outweigh my desire to give the Conservatives a hammering. It's a bit of a soul-searcher for me—I'm wavering.
The Lib Dems are definitely the Hufflepuff of the House of Commons. The colour scheme is the same, they're very decent and fair, and they're not a very glamorous party. I think to canvass for the Lib Dems and then go and vote for Labour might be a bit of a Slytherin move. Not that Labour is Slytherin. But it would be a bit two-faced.
I think Justin would be a solid, unquestioning Tory. He was down for Eton, he's old money, I think he'd just take the view that good chaps vote Tory and not think much of it. He's a well-meaning guy but he's very traditional. But, his experience of being a Muggle-born character in a magical world might have given him the experience of being in a minority group, which he wouldn't otherwise have had. So he could be a Tony Benn figure, maybe—come from privilege but have a socialist epiphany.