Photos of the Powerful Protest Organized by NYC's Yemeni Community
"We're not here to make more hate or bring problems to our country, this is our country and we love it."
All photos by author
On Thursday in New York City, hundreds of Yemeni-owned bodegas closed down for the afternoon to protest President Donald Trump's executive order temporarily blocking all refugee admissions to the US and banning citizens of seven Muslim-majority countries, including Yemen, from entering the States. These bodegas are small neighborhood shops where you can buy everything from headphones to beer to sandwiches to lotto tickets to canned food to candy; many of them are open late into the night and to see them shuttered during the day is jarring. As I walked through the city that afternoon, I saw example after example of confused customers walking up to the closed stores and reading signs that said, "We are closed today to protest for our freedom" or, "We are closing our business today from 12 PM to 8 PM in support of our families, friends, and loved ones who are stranded at US airports and overseas."
I was headed to a rally at Brooklyn Borough Hall organized by the city's Yemeni community. On my way there, I found myself walking with a mom and her three kids for blocks; they were in search of after-school snacks. I reached Downtown Brooklyn just before 5 PM and found a rally full of energy and patriotism. Seas of flags (both Yemeni and American) were blowing in the wind and chants of "USA! USA! USA!" rang through the plaza. Hundreds of people were there to denounce the ban but also to celebrate their love for the United States of America and Yemen. It was powerful and inspirational, with many sharing stories about how the ban had trapped people they knew; elected officials such as City Comptroller Scott Stringer, Public Advocate Letitia James, and Brooklyn Borough President Eric Adams also spoke.
Here are some of my photos from the event: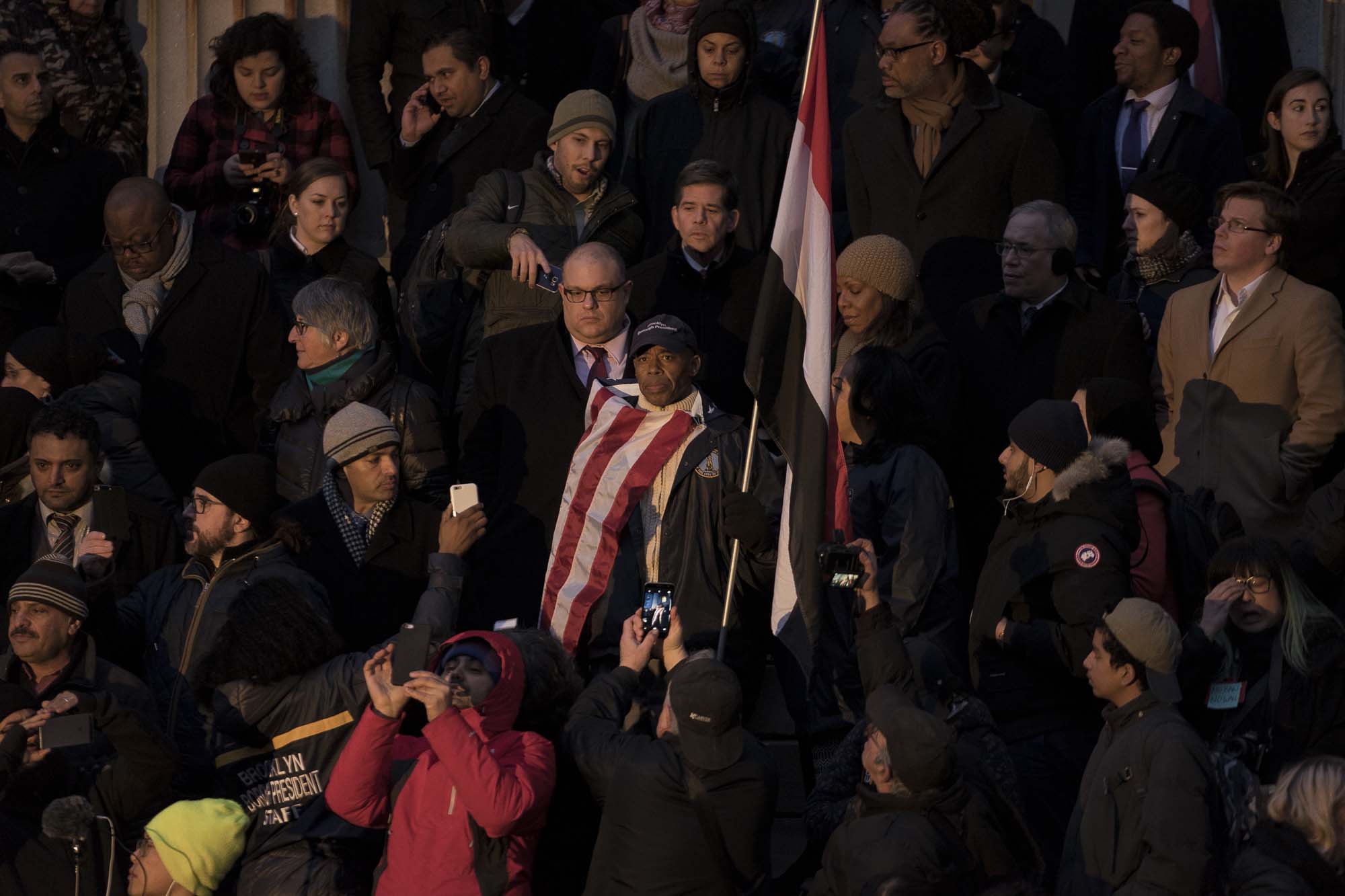 This is Eric Adams holding American and Yemeni flags.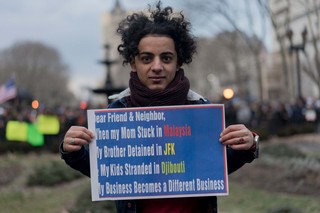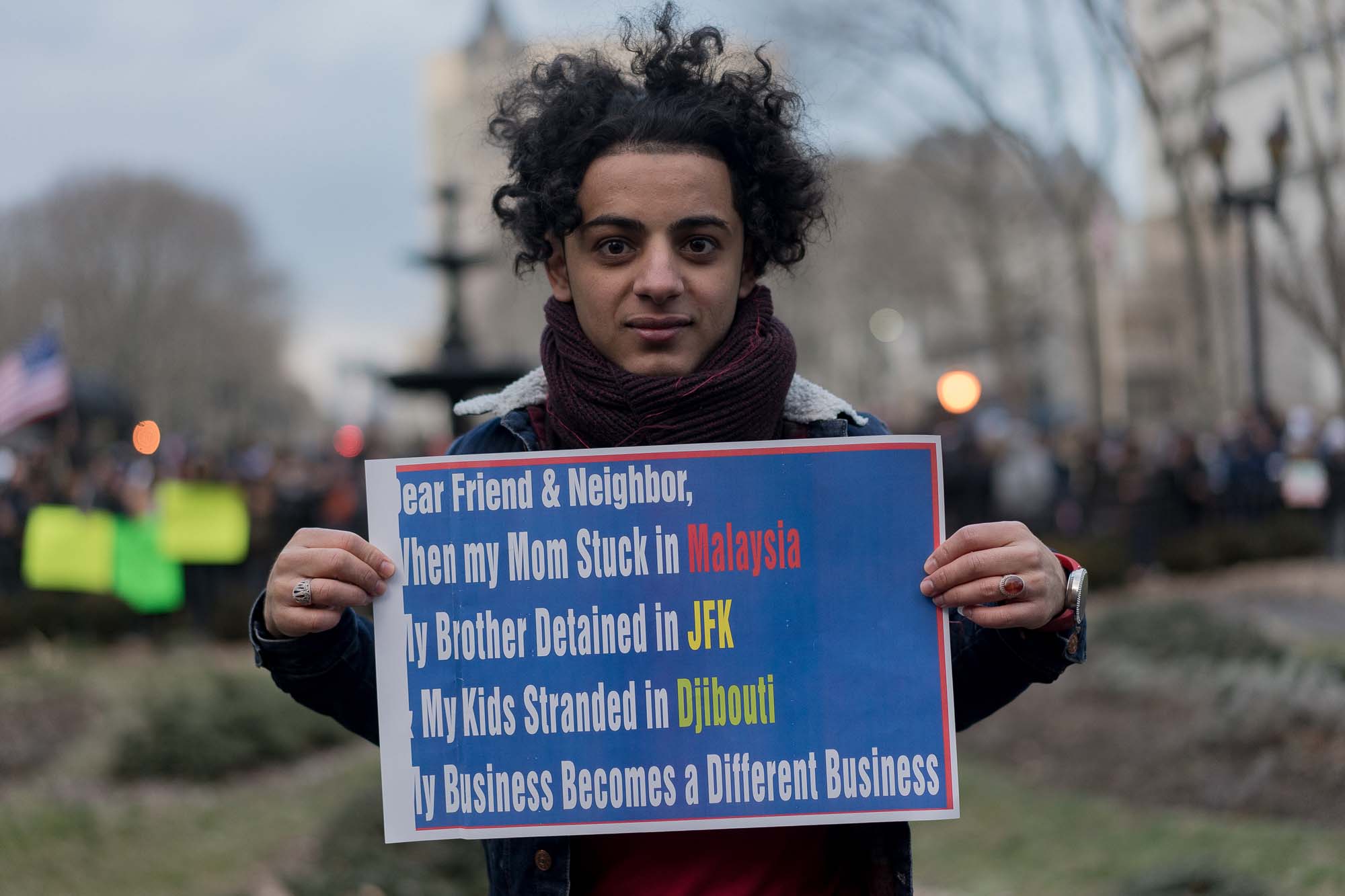 Adam Hozey was born in Yemen but has lived in the US for ten years and is now a citizen. He's a student and came to the rally because he "supports people who can't come to New York City, no matter who they are."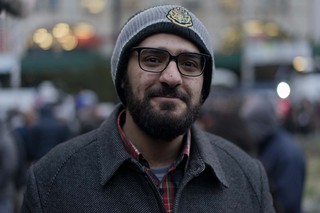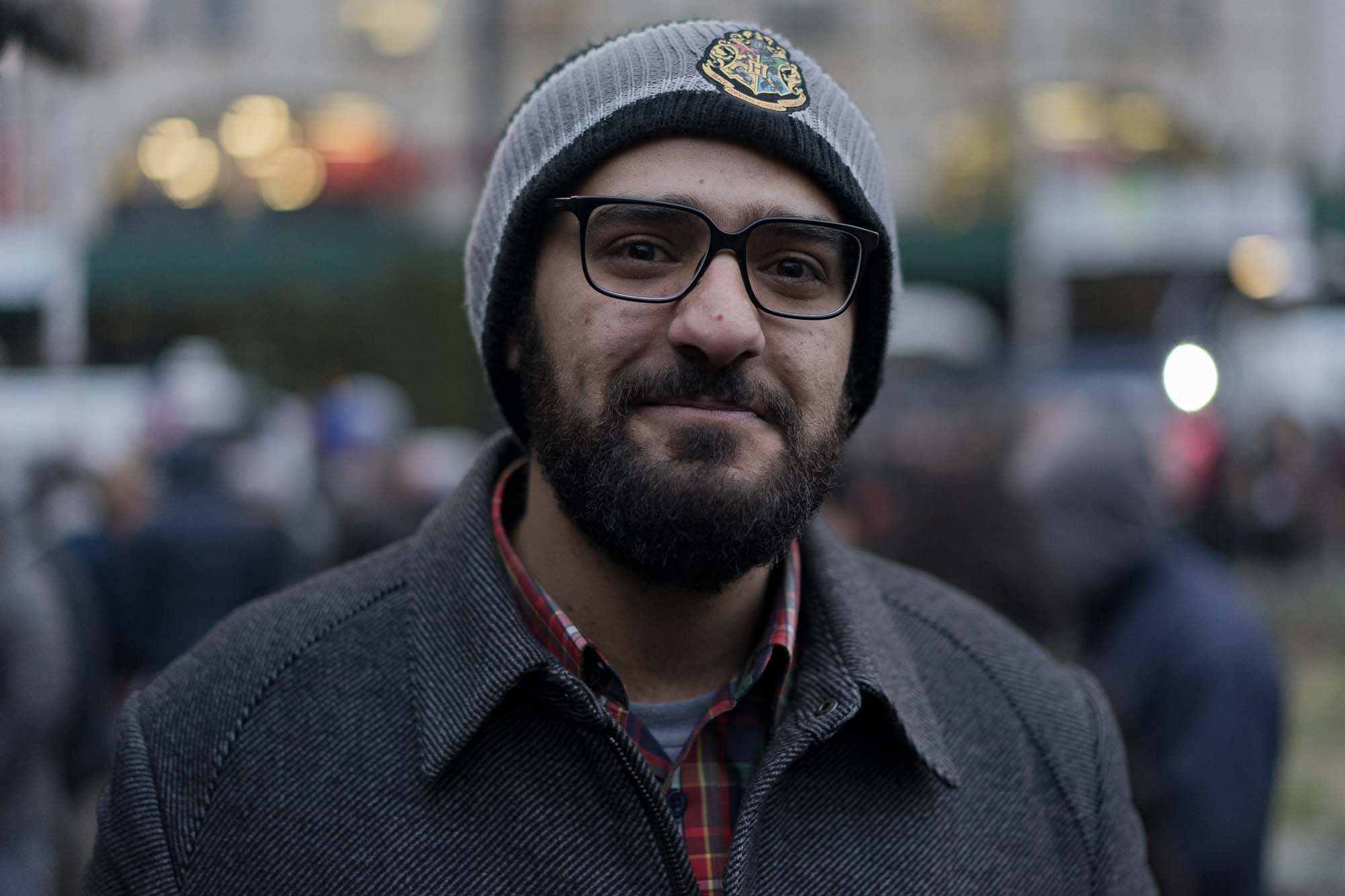 Raad Ali, another American citizen, was born in Yemen and has lived in the US since 2003. His wife and child are stuck in his home country. "I hope the people understand that we are here to look for a better solution," he told me. "To show President Donald Trump that we can fix it—we need to fix it. We're not here to make more hate or bring problems to our country. This is our country, and we love it."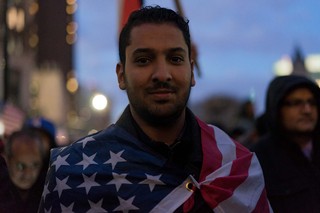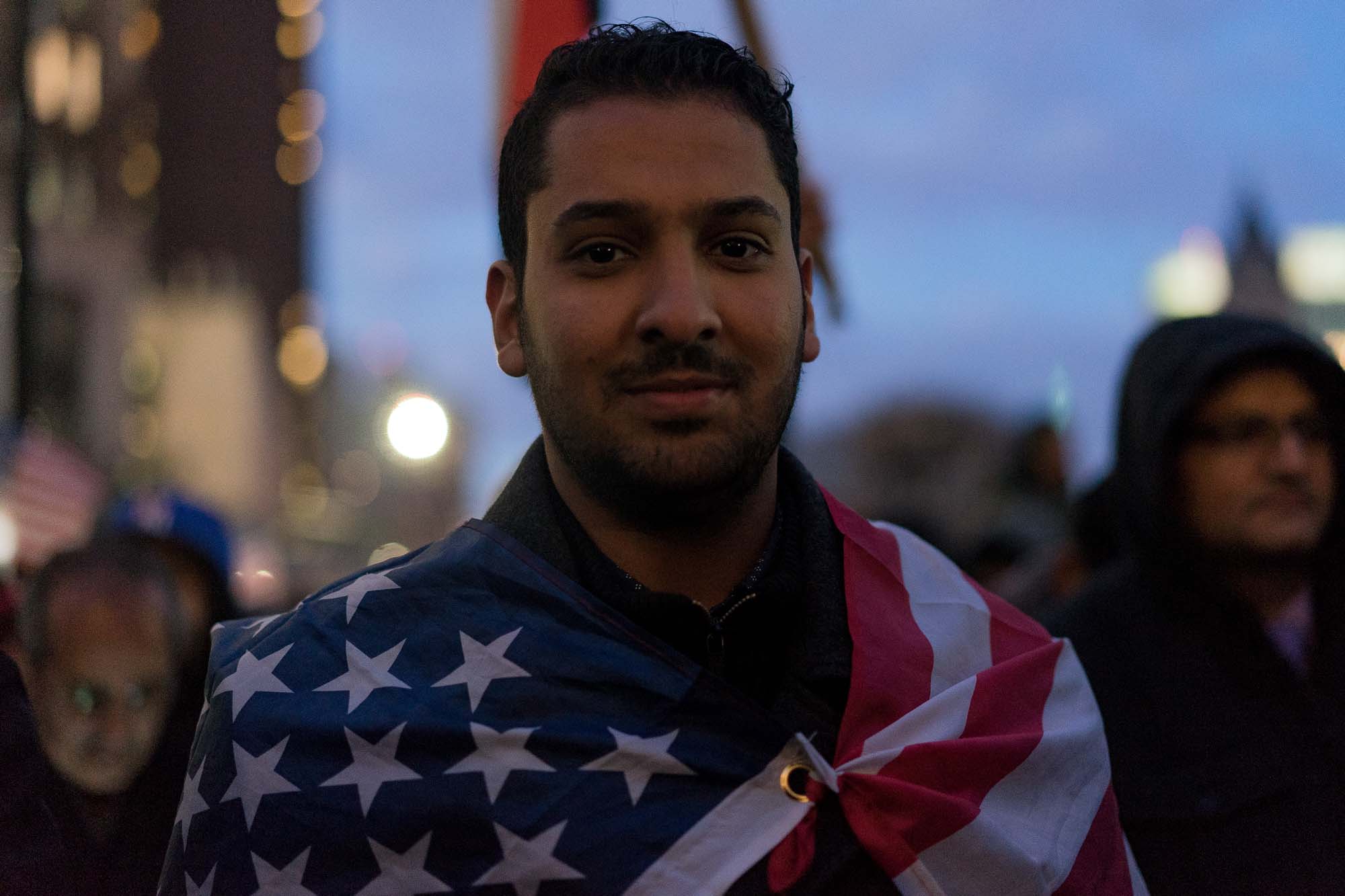 Jubran, 21, born and raised in Brooklyn, told me that his mother is stuck in an airport overseas, unable to travel back to the US. "We're out to protest the ban of Muslims and the ban of my country," he said.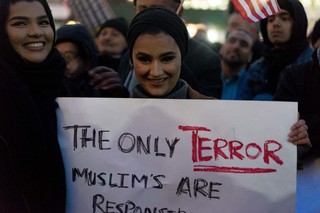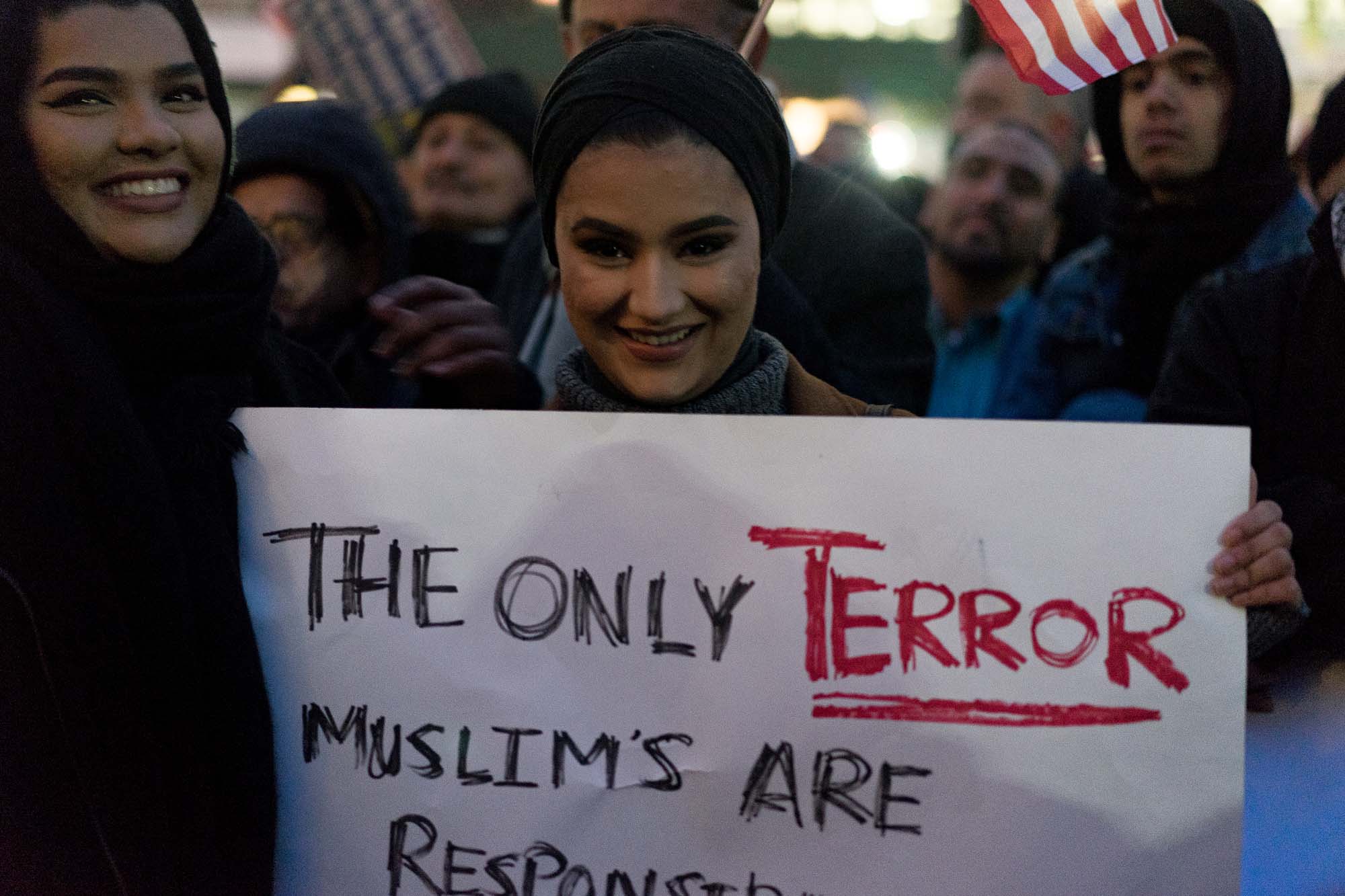 Najiha, 21, is from Afghanistan (a country not affected by the ban) and lives in Brooklyn. "I just want everyone to know and speak up. It makes a difference," she said. "Don't think that your voice doesn't matter. It does, and you need to show that."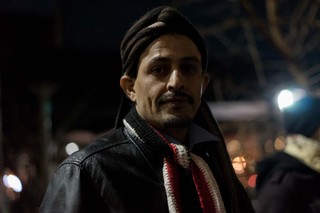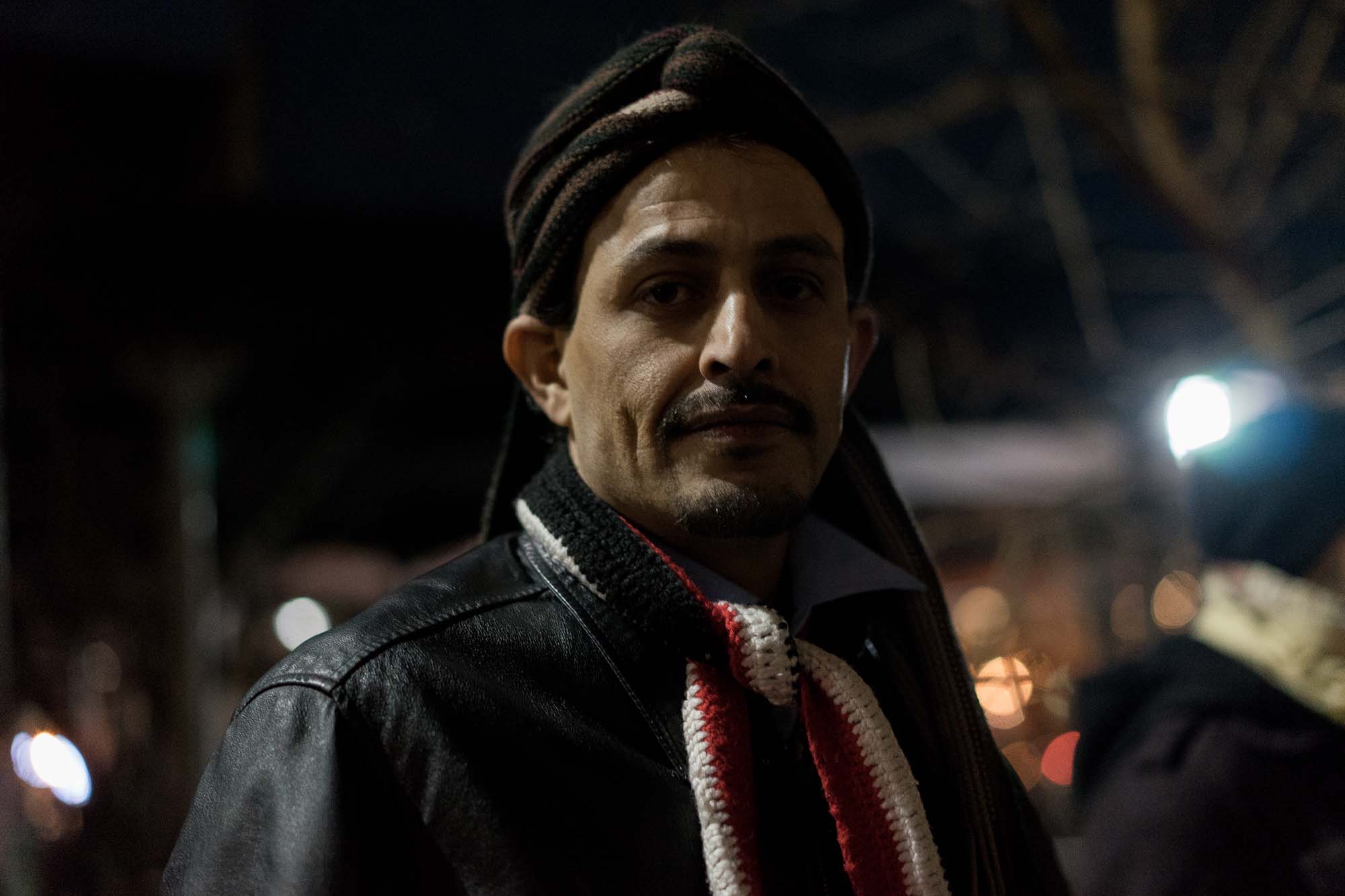 "I hope everyone gets freedom. No ban, no wall, nothing, and everything is going to stay safe and everyone does what the Constitution says," Mo, 35, a Bed-Stuy resident born in Yemen, told me. "I wish good luck for everybody."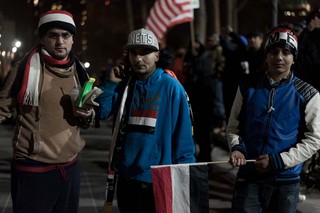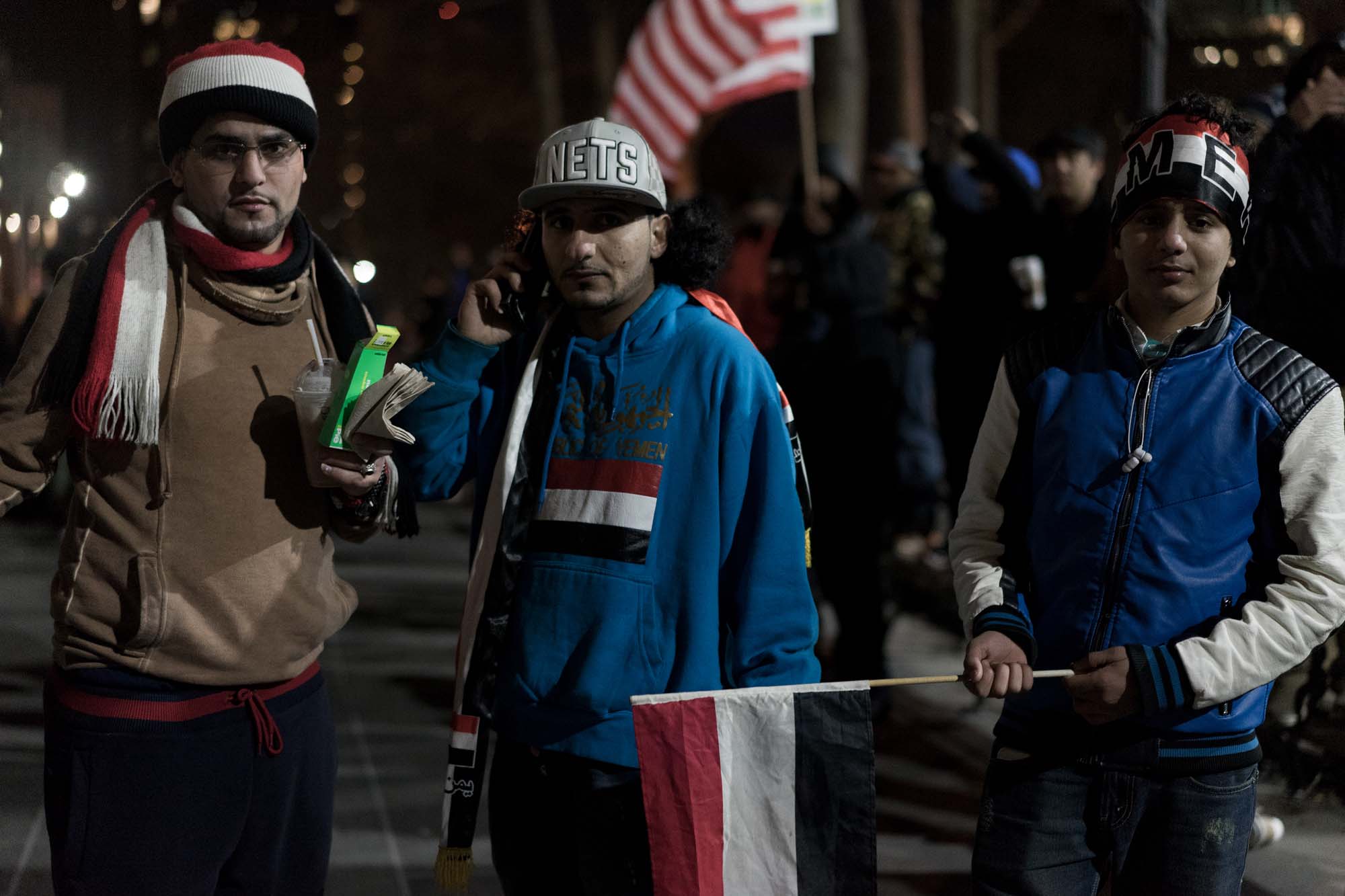 Muhammed, 25, is a Flatbush resident and has lived in Brooklyn since 2005. "This is the only country that takes care of us," he told me. "Back home, it is war. It's hard to live back there now. I hope that everything can get clear. That's why we are out here tonight."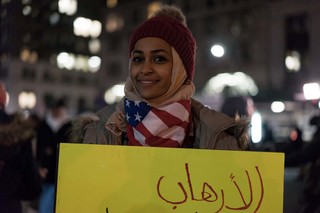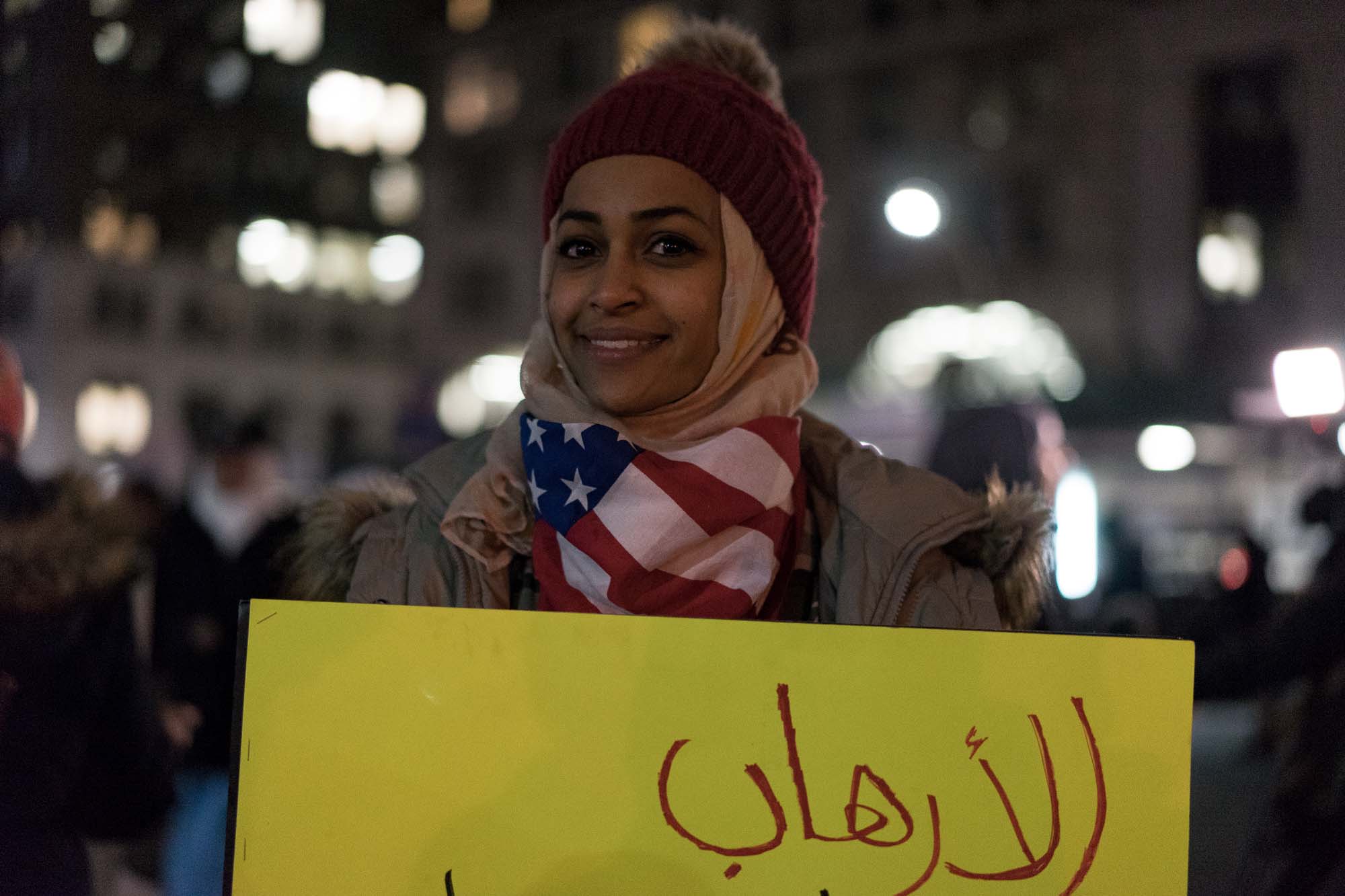 Nasreen, 24, a five-year Brooklyn resident, told me, "We are here to say no. We are not going to do whatever he wants us to do. My brother cannot get back to the US, and none of us can go home to visit family. They wait to come here for a better life, and he says no to that."
See more photos below: