NYC Bodega Owners Are Going on Strike to Protest Trump's Immigration Ban
Nearly 1,000 Yemeni American grocery owners have pledged to close their doors from 12 PM to 8 PM on Thursday.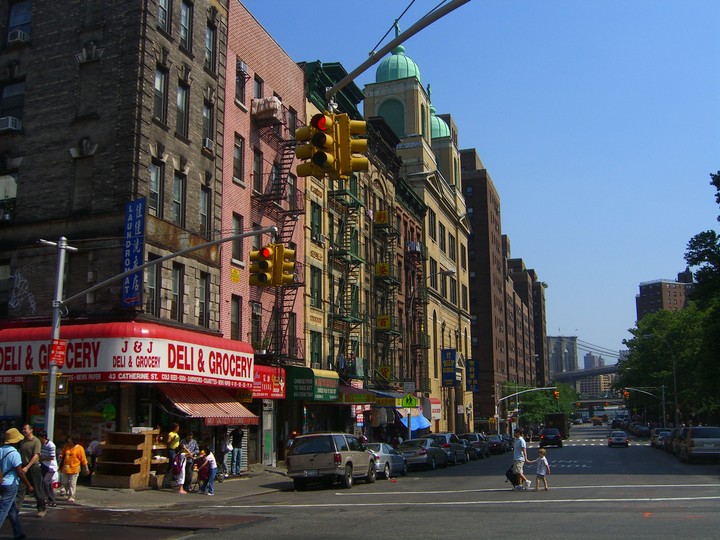 Photo via Flickr user Eric Molina
It'll be a little harder to get a deli sandwich Thursday in New York because almost 1,000 bodega owners across the city are closing their doors to protest Trump's controversial immigration ban, BuzzFeed News reports.
After Trump signed the controversial executive order barring refugees and people from seven Muslim-majority countries from entering the US, Yemeni Americans who run the New York City bodega scene decided to plan a strike. The protest was then announced on Facebook and asked bodega and grocery store owners across the five boroughs to shut down Thursday, from 12 PM to 8 PM, as a public show of solidarity for those affected by the ban.
"Many of these bodega owners have a story to tell about a loved one being detained, or being sent back, or not being able to enter on a green card or visa," one of the event organizers, Dr. Debbie Almontaser, told SPIN. "The message we believe this would send is really helping New Yorkers as well as Americans across the country realize that the Yemeni community is a vibrant part of the American fabric."
Along with the eight-hour strike, the organizers will hold a public protest outside of Brooklyn's Borough Hall at 5:15 PM, where people are encouraged to come and share stories about how their friends and family members have been affected by the immigration ban.
"The prayer will be followed by several Yemeni merchants and their families sharing personal stories of how their lives and families have been impacted by the ban," according to the event description, "as well as stories read on behalf of families who are afraid to come forward."
The bodega strike follows the protest New York City taxi drivers held last Saturday, when the New York Taxi Workers Alliance told members not to pick anyone up between 6 PM and 7 PM at J.F.K., where 12 people were detained because of the ban.