Mexicano Cocktail Recipe
Made with tepache (a fermented pineapple drink) this simple cocktail is a refreshing twist on an Americano.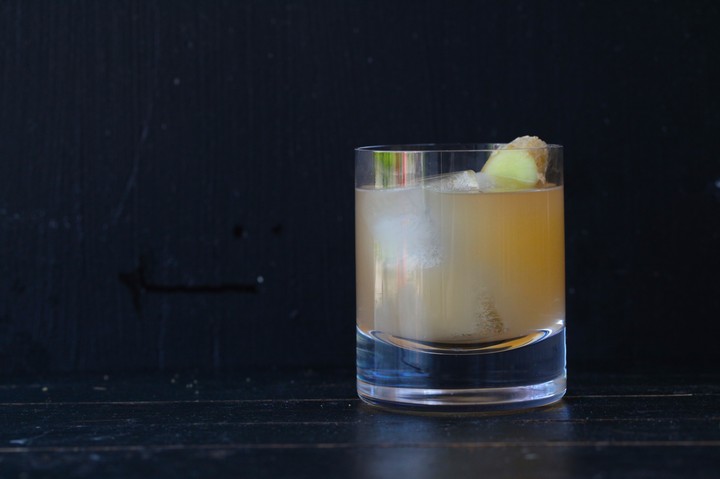 Photo by Farideh Sadeghin
Servings: 1
Prep: 10 minutes
Total: 20 minutes (plus 4 days fermenting)
Ingredients
for the tepache:
skin from 2 pineapples
5 grams canella
4 grams allspice
1 passionfruit skin
3/4 cup|100 grams piloncillo
for the cocktail:
1/2 ounce Espadin
1/2 ounce Carpano Antica
1/2 ounce Ancho Reyes
3 ounces Tepache
sliver of fresh ginger, to garnish
Directions
1. Make the tepache: Fill large mason jar with water and submerge all solid particles. Cover with cheesecloth and allow to naturally ferment from anywhere between 1-4 days
2. Make the cocktail: In a rocks glass filled with ice, stir the booze and tepache. Garnish with a sliver of fresh ginger and serve.