Swell news: Alt-right trolls are reportedly glomming on to last Thursday's instance of racial profiling at a Philadelphia Starbucks by spreading a doctored coupon that promises people of color and customers "of African-American heritage" free drinks.

The fallout from last Thursday's incident, which involved police forces arresting two black men who were waiting for a friend inside the location after an employee called 911, has been pretty immense. A campaign to #BoycottStarbucks gained ground quickly, the employee who called the police in the first place left Starbucks in a decision that was reportedly "mutual," and Starbucks CEO Howard Schultz met with the two men himself and said he was "embarrassed" and "ashamed" by the incident.
Finally, Starbucks announced on Tuesday that it would be closing over 8,000 locations across the United States on the afternoon of May 29 for mandatory anti-bias training.
That same day, Business Insider reported on Wednesday, images of a fake coupon began surfacing on Twitter along with the hashtag #FreeBlackCoffee.
The hoax had its genesis on 4Chan's notorious "Politically Incorrect" /pol/ board, the same community who reportedly orchestrated a similar hoax campaign last August targeting undocumented Americans.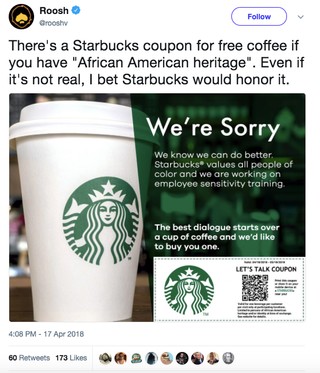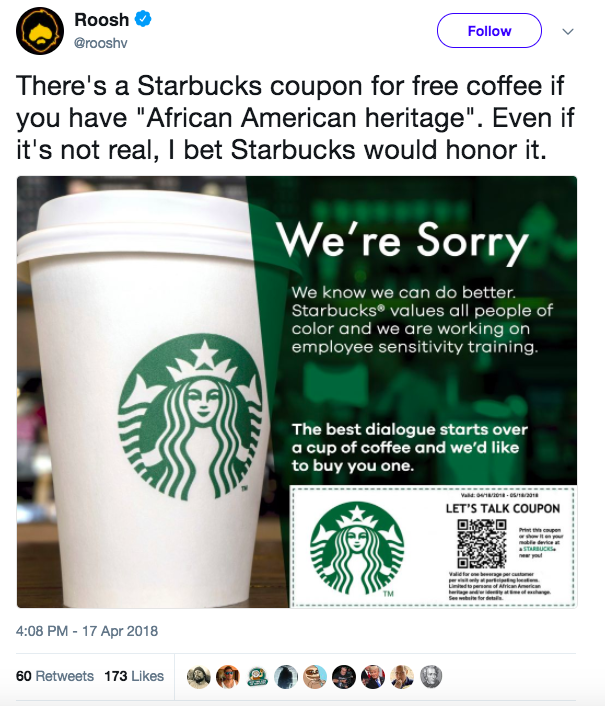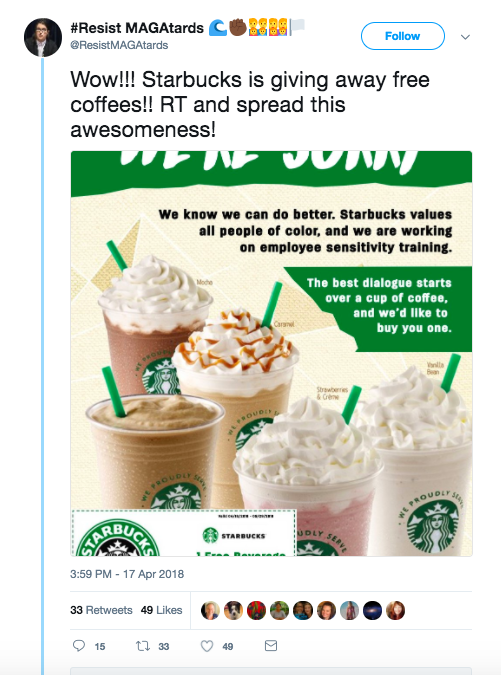 Many of these fake coupons bear the image of Starbucks cups. "We know we can do better," some posters say. "Starbucks values all people of color, and we are working on employee sensitivity training. The best dialogue starts over a cup of coffee, and we'd like to buy you one." (This language, frankly, sounds a hair similar to the chain's ill-conceived "Race Together" campaign.)
As Business Insider notes, the discount code on the fake coupons is 1488, a meaningful sequence for white nationalists, while the QR code for the coupon reportedly redirects to a page that translates the code as the n-word.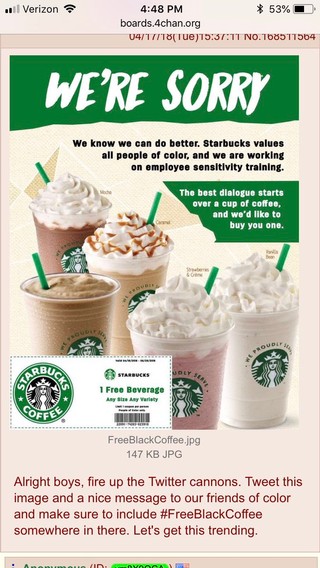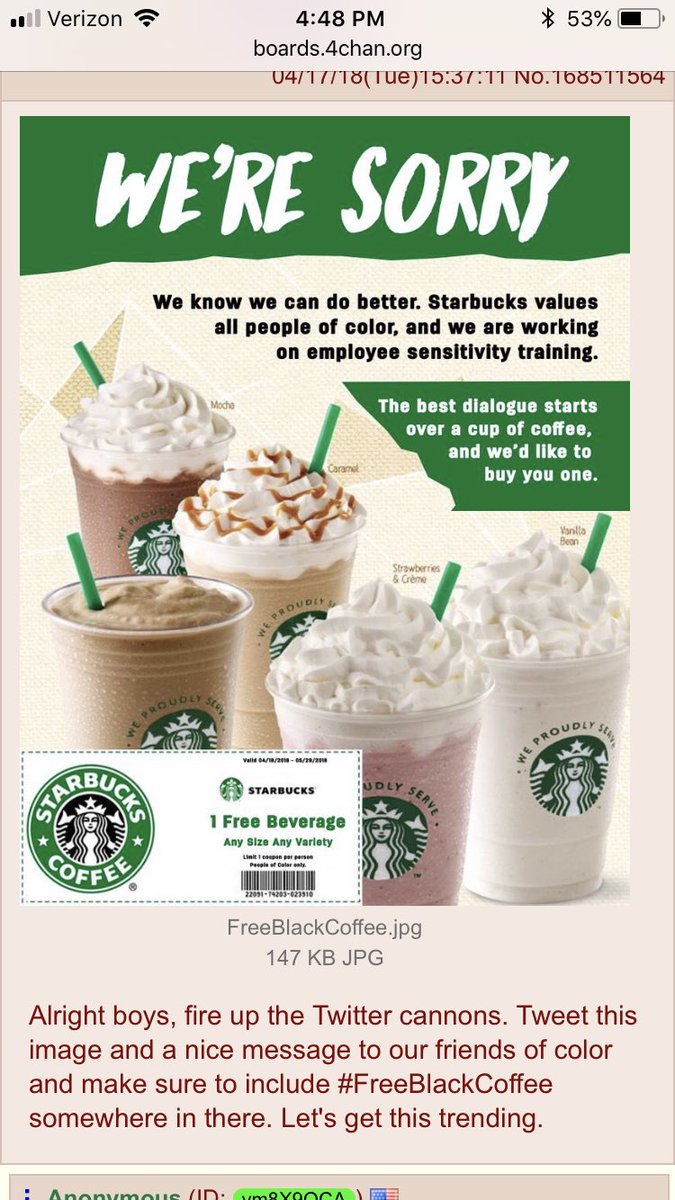 Starbucks did not respond to immediate request for comment from MUNCHIES on Wednesday, though a spokeswoman for the company did tell CNBC that the flyers are "completely false and in no way associated with Starbucks."

Safe to say this incident, from start to finish, has brought out some of the absolute worst in America.