More than anything else, J'ouvert, the annual street masquerade borne out of Afro-Caribbean resistance to slavery, is about freedom. That made it a bit jarring to take in the scene at Brooklyn's latest incarnation of the celebration on Monday. This year, there were thousands of revelers at Grand Army Plaza being herded like cattle into airport-style security checkpoints, where they were patted down for drugs and alcohol and subjected to metal detection for guns and weapons.
Some young people waiting in line to the enter the parade were so gravely concerned with the checkpoints that they chose to smoke all their pot and imbibe all their booze before getting hassled by the cops. I saw older folks express humiliation and dish out verbal barbs like, "They are trying to reinstate slavery!" at officers conducting searches.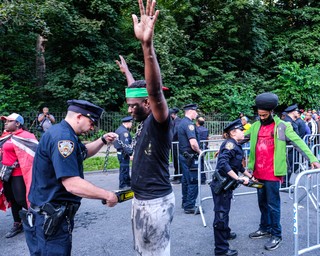 Once people made their way through the checkpoints, they engaged in traditional Carnival revelry, which has its roots in the celebrations of African people after their emancipation in Trinidad in the 1800s. They chipped and whined through Crown Heights and Flatbush to the sounds of steel pan orchestras rolling on parade floats. They lathered their skin with paint and black oil. And they flaunted the colorful costumes of their mas camps, the groups revelers belong to that follow the steel pan bands and set the masquerade themes.
But despite attendees doing their best to have a good time, the new security measures seemed to dull the spirit of the festival. Turnout appeared to be low, with some going so far as to claim there were more police on Empire Avenue than actual revelers. I even heard people jokingly call the street masquerade "The Police Parade," a turn of phrase that was pretty fitting considering there were officers and law enforcement vehicles at every turn.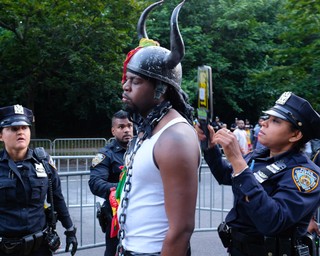 The checkpoints were just one part of a slew of changes New York City instituted this year. Others included shifting the start-time of the traditionally pre-dawn (J'ouvert means "daybreak" in some of the French-based Creoloe languages of the Caribbean) festival from 4 AM to 6 AM, increasing the presence of patrolling officers by over 10 percent, and prohibiting revelers from carrying backpacks and large bags.
Officials like Mayor Bill de Blasio claim these shifts were necessary to "make this year's J'ouvert the safest ever." After all, murders and assaults have unfortunately become deeply associated with the festival: Two years ago, Carey Gabay, an aide to Governor Andrew Cuomo, was killed in the midst of a gang-related shooting incident at J'ouvert. And last year, Tyreke Borel and Tiarah Poyau were fatally shot during the celebration.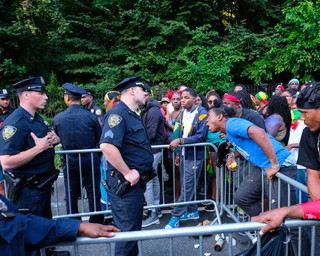 This year, according to the New York Times, J'ouvert was spared deadly violence. But Labor Day weekend in Brooklyn still had its share of tragedies. There were multiple shootings that took place in Crown Heights near the route of J'ouvert on Sunday night and Monday morning. And during the West Indian Day Parade, which is bigger and more commercial and technically takes place after J'ouvert on Labor Day, there was also a shooting and a stabbing.
All of this violence in the face of heightened security makes it painfully clear that there are larger, systemic issues—issues that have nothing to do with J'ouvert—that remain unaddressed in America's largest city.
---
To learn more about the culture and history of J'ouvert, watch the doc below:
---
To capture the rift between revelers and the police, we sent photographer Ruddy Roye to cover J'ouvert and the subsequent West Indian American Day Parade. Roye lives in Brooklyn, but his roots are in Jamaica, giving him a deep understanding of the Carnival tradition in New York and the Caribbean. Roye's work is especially renowned for the humane and dignified light in which he presents ostracized and oppressed people. He was named TIME's "Instagram Photographer of 2016" and his work has appeared everywhere, from the New York Times to Vogue.
Here's what he saw at J'ouvert.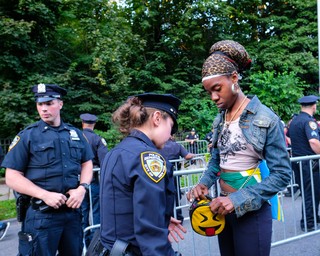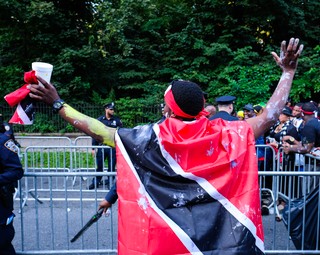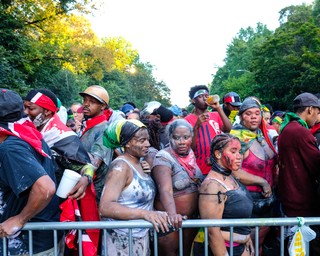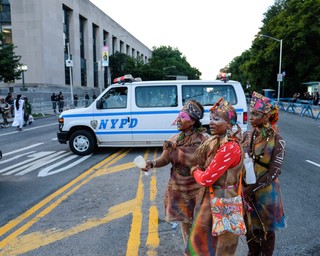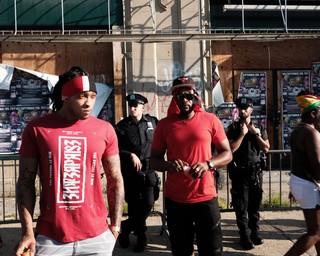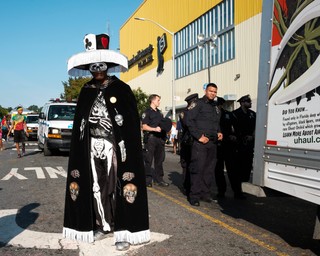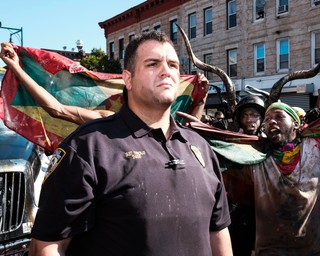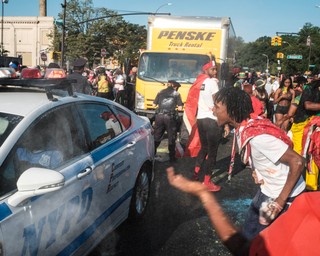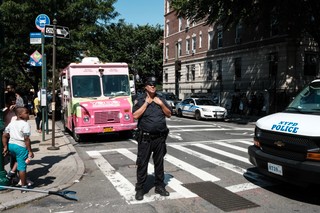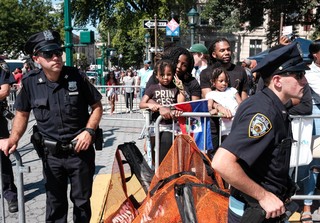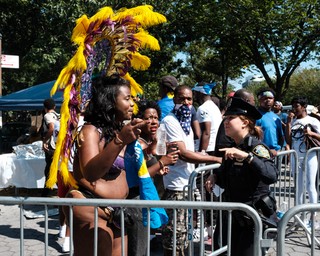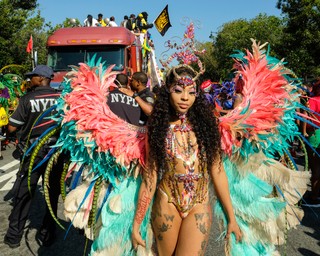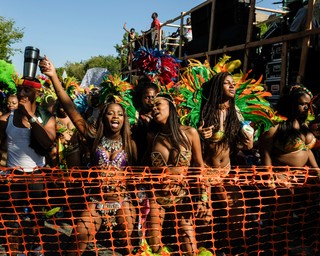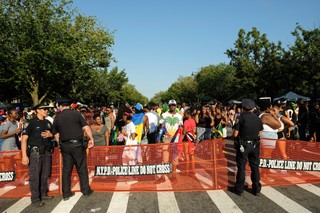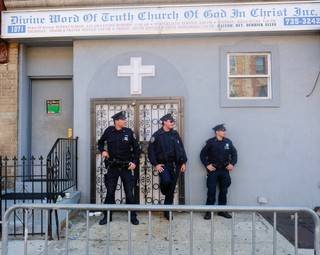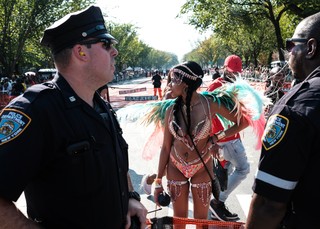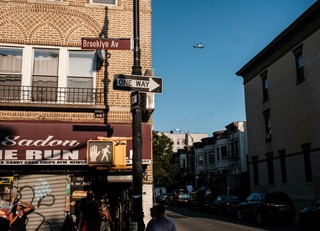 Follow Ruddy on Instagram.
Follow Wilbert on Instagram.