On January 23, 1968, the crew of the USS Pueblo was roughly 15 nautical miles east of the North Korean coast in international waters, according to a declassified National Security Agency report. It was conducting signal intelligence operations near Wonsan when state forces opened fire from a subchaser, killing one American.
North Korean sailors boarded the Pueblo, took its crew prisoner, and seized the ship. It has been in the possession of North Korea ever since, and is moored along the Potong River in Pyongyang as a tourist attraction.
Now, 50 years later, two brothers in Miami are taking something from North Korea: the trademark for the name of its national beer, Taedonggang.
One of the brothers, Francisco Siman, told MUNCHIES that they're doing it as an act of "satire and mockery" toward Kim Jong Un's regime.
"We're kind of taking that stance back to them," Siman told me, referring to the regime's attitude towards the US. "Fuck North Korea."
In 2000, North Korean government employees bought old equipment from Ushers of Trowbridge brewery in Wiltshire, England and began making Taedonggang beer two years later. To commemorate the start of the Winter 2018 Olympics in Pyeongchang, South Korea on February 9, North Korea created a new beer, according to BBC, that is using an "exclusive" brewing technique and made with wheat instead of barley.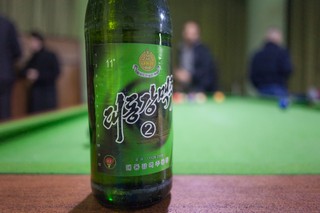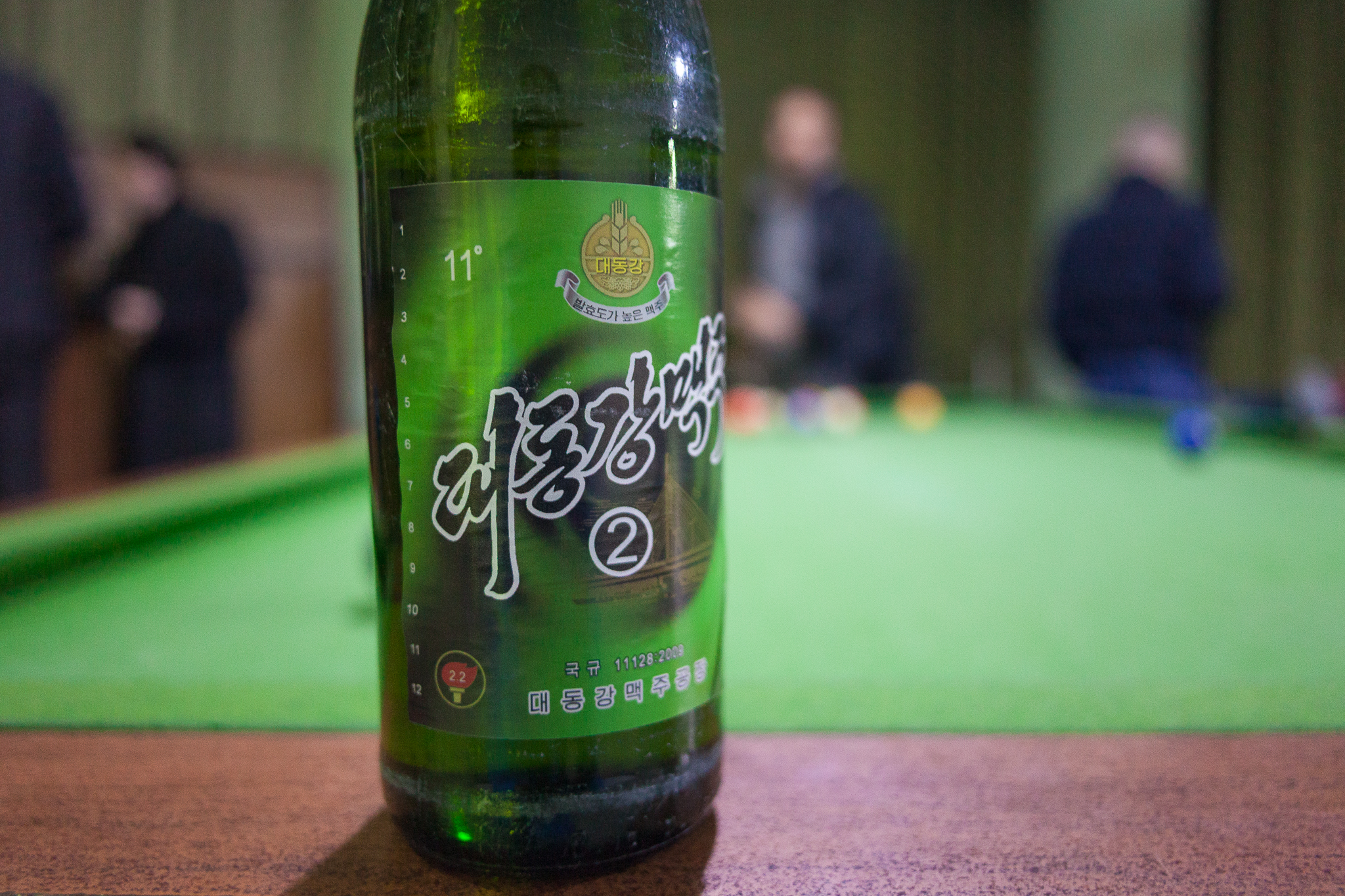 To be clear, the Miami brothers' brew isn't made in North Korea; in fact, the two brothers' Taedonggang brewery features no direct references to the hermit nation. Although North Korea's brewery makes several styles of beer, the brothers wanted to imitate its original, which is a pale lager. To make their beer, the brothers approached John Falco, co-owner of Lincoln's Beard Brewing Company and an Air Force veteran who served two tours in South Korea.
And while the Miami brand holds the same name as its North Korean counterpart, the recipe is far different. Siman told me that they pieced together much of the recipe from various sources on the web, although they wouldn't say which ones. Although the original beer is fairly simple to emulate, according to Siman, they opted to use their own recipe. Rather than using rice, a common ingredient for pale lagers, Falco said they incorporated Tettnang hops and Vienna malt, both German varieties, adding that the new version of the beer is similar to a Vienna-style lager, but with reduced alcohol content.
"There's no water from the Taedong River, but we did the best we could," Falco says.
As they were developing the recipe, the brothers waited for the US Patent and Trademark Office (USPTO) to approve their application, which they filed in September 2016. While it's not necessary to trademark a name, many people do because it offers some legal protection for the company's intellectual property, according to Ross Appel, an attorney with Komlossy Law based in Hollywood, Fla.
When it comes to trademarking, Appel said, the point is to avoid creating a "likelihood of confusion" in a particular industry. In this case, the industry is alcoholic beverages. For example, he added, if there was a brewery that wanted to register beer but there was already a brand of whiskey with a similar name, then the USPTO would most likely reject the brewery's application. Similar trademarks probably won't be an issue if they're in an unrelated industry, according to Appel, adding that there are exceptions for big, well-known names such as Disney or Xerox.
Similarities can extend to complementary categories like bar and restaurant services and even food products, Appel added.
There was nothing stopping North Korea from trademarking its beer in the US. Executive Order 13722 signed on March 15, 2016 allows the North Korean regime to file for intellectual property protections in the US and even allows it to oppose any pending trademarks.
According to USPTO records, the brothers' Taedonggang trademark was approved on February 3 and is no longer pending. However, according to Appel, it would be very difficult for North Korea to oppose the Taedonggang trademark since the Miami brothers registered it first.
"If you oppose a mark, you have to have a valid reason to oppose it," Appel told MUNCHIES. "There's not really anything to stop the brothers from using it."

The beer was officially launched on January 13 from Lincoln's Beard, and the brothers told me they are currently seeking a distributor. Proceeds from the beer will go toward veterans organizations such as Wounded Warrior Project and other groups, Falco said.