Records
I'm a go on record and say this: T.I. isn't really a dope rapper. I don't know what the big deal is about the guy. I couldn't even recognize him on a song until like a year ago.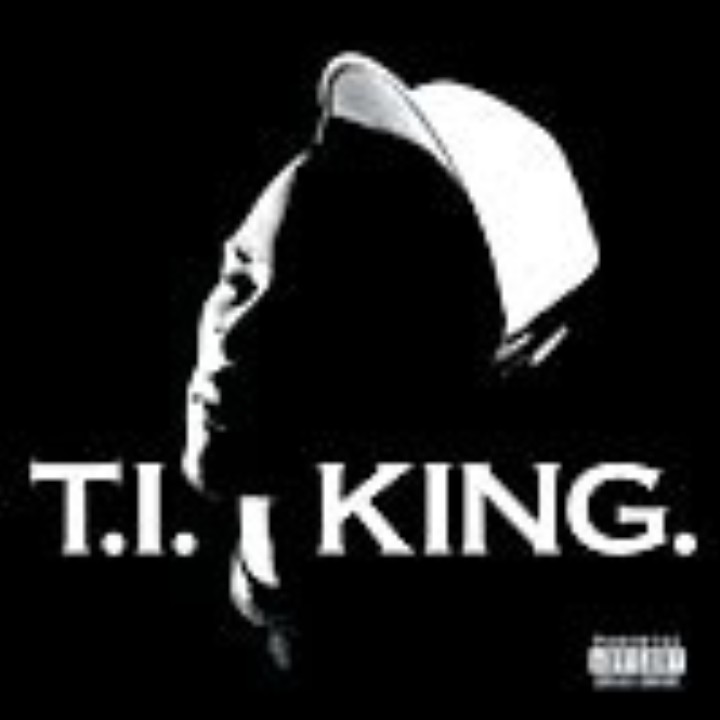 T.I.
8
King

Grand Hustle/Atlantic
I'm a go on record and say this: T.I. isn't really a dope rapper. I don't know what the big deal is about the guy. I couldn't even recognize him on a song until like a year ago. But you know what? This album is still kind of fresh. The beats are fine, so you can just put the record on and ride out. (And when the Crystal Waters-sampling single comes on, you even get a free pass to cruise Christopher Street.) Now if Young Jeezy jacks Right Said Fred we're in business.
YOUNG NIZZLE
BEST ALBUM OF THE MONTH
BORIS

WORST ALBUM OF THE MONTH
CEX


BEST COVER OF THE MONTH
LADYHAWK
WORST COVER OF THE MONTH
CEX

B.G.
7
The Heart of Tha Streetz Vol. 2: I Am What I Am

Chopper City/Koch
This kid is still the hardest. That's the like Styles P of the South right there. Not half as lyrical as Lil Wayne, but so much grimier. Plus, when he pulls out that old Hot Boys flow, it brings a tear to the eye. Make sure you peep the Mannie Fresh joint, and the perfect album opener, "Real Nigga." This is a gutter-ass record.
SMUTTY RUFF
Blood of Abraham
7
Eyedollartree

Basement Records
I didn't even listen to this and I'm giving it some love. What, you got amnesia or something? It's guys like Blood of Abraham that made it possible for guys like me to spend the entire 90s walking with a limp. So I'll just ignore the fact that there's two will.i.am cameos on there and give it up to the original Hebrew Paul Walls.
MACHO
Dudley Perkins
7.5
Expressions (2012 a.u.)

Stones Throw
Like a lo-fi Devin the Dude over Madlib beats. Call it mothership music. (He needs to do a duet with Kokane.)
BLAQUE PAK
M-1
6.5
Confidential

Koch
Bad news for all my hardbody God-body righteous dead prez fans out there. This album isn't really dope. Now we've got nothing but praises for M-1 and stic.man, but it's the corny production that makes this project fall short. Plus you need stic to come in with those kill-whitey sing-song hooks here and there. However, on the one track where M-1 reunites with old-school dead prez collaborator (and Let's Get Free producer) Tahir, everything falls into place. So fall in line, comrades, and give us another RBG album.
WHOADIE ALLEN
Cex
0
Nice Nice

Automation
Eight songs about eight cities. Each starts and ends with long ambient noise and has faggy-voiced rapping in the middle, and the cover has cartoon paintings of people fucking and sideways pictures of mouths that look like cunts. Huh? So many mixed signals! It's like dousing yourself in Pine-Sol, putting on a plastic dolphin costume with an "I Hate Bush" t-shirt over it, walking backward into a hospital emergency room at 8 AM and telling the nurse, "I'd like one pepperoni pizza, please." Are you trying to mess with people's minds or just confuse them to the point where they ignore you?
MILK SPILLER
Matmos
3
The Rose Has Teeth in the Mouth of a Beast

Matador
Come on, Matmos, celebrity quotes over house music? Didn't we as a species get that out of our system fifteen years ago? I'm no distro expert or anything, but it might be a prudent move on Matador's part to avoid already heavily-saturated areas such as countries with running water, and concentrate on cornering fresh markets with this—like, I hear the Ulan Bator rave scene is about to blow sky high.
CORKY MCSPESHKINS
Daedelus
4
Daedelus Denies the Day's Demise

Mush
Nice Winsor McCay cover art. I wonder if they'll get super busted for that. I bet the Mush Records guys are like, "Fuck it, come and get us." Unfortunately, this record is kind of a letdown. The last one was an awesome mix of hip-hop, 70s soft rock and 50s film soundtrack snippets. All strings and whatnot. This one has shades of that combo, but it's way more heavy on generic sub-Aphex Twin noodling. I'll hold out hope though. Dude cranks out records.
PETEY WHEATSTRAW
Barbara Morgenstern
7
The Grass Is Always Greener

Monika
Sweet. Gentle electronic pop stuff sung in German, but with enough jarring Kraut-y keyboards to keep it interesting for nerds. People who like Morr Music or the Notwist would do very well here. What if there was a country where stuff like this was considered the pop ideal? That'd be pretty great. It'd look like Iceland and people would care about architecture and stuff.
JACOB PETERSON
The Little Killers
9
A Real Good One

Gern Blandsten
I asked my friend how he would describe the Little Killers, and his quote was "the perfect combination of Gun Club, Modern Lovers, and Chuck Berry." I couldn't sum it up much better except to add that your band is full of haircut-heads who buy Johnny Thunders shirts on St. Marks for fifty bucks, and you'll never come this close to legit awesomeness.
SUZY CRAPCAKES
Boris
10
Pink

Southern Lord
You know that gay viral video where the Japanese dude plays the
Super Mario Brothers
theme on two guitars, with his Asian mafia dye-job wiggling above his totally concentrated face? Yeah, if that kid had cooler older brothers that smoked lots of grass, they'd probably write music like
Boris
. Pink, the band's billionth album, is sludgy psycho-metal to the max. It's all stoned-out slow jams and batshit rave-ups and it basically proves that if Americans can do it, Japanese people can do it better. Take that, Henry Ford!
ROQMAK
Major Stars
5
Syntoptikon

Important
If you've got a lineup that includes three guitarists and you're comin' at me with words like "massive riffage" and "extra heaviness," I'm comin' back at you like Robert Stack fighting off the religious nuts at the airport in
Airplane!
Having a singer whose lyrics can actually be heard intelligibly—or a bassist whose instrument is compressed until it evaporates up into a trivia question—precludes any kind of "heaviness" you might possibly dream to hope to wish you had.
DAVID COTNER
The Jury
8
I Hate the Future

Gloom
This past year has churned out some of the most hateful hardcore bands in recent memory. Why are the kids so pissed off? There are plenty of good TV shows on all the time and lots of stuff you can buy to make you feel happy. Theoretically, every band should sound like NKOTB, but this is more like someone being tortured with surgical tools in a moving car. Obviously something's fucked up somewhere, but thinking about it too hard makes me want to shit my pants. Kind of like this seven-inch does.
FEMALE PRISONER #701
Defcon 4
8.5
File Under Fuck

Blackbox Recordings
I never understood music reviews that allude to violence between other bands, like "This sounds like the Melvins and Loretta Lynn got into a knife fight out in a metal scrapyard, and then Skynyrd showed up to referee!" What? That would just sound like people saying "ow," and then some guys from Skynyrd being confused and calling the cops. That said, this record sounds like Black Flag and Born Against (yes, seriously). They aren't fighting though, they are just good bands who the guys in Defcon 4 probs like a lot.
JIM RICE
Cult of Luna
1
Somewhere Along the Highway

Earache
If I were training for a nap-a-thon, this would be great workout music. Unfortunately, there is no such thing. Seriously, I looked into it.
ARTIE PHILIE
Don Caballero
9
World Class Listening Problem

Relapse
Holy shit is this a good Don Cab album. It does the muted intricate stuff so smoothly and the heavy stuff so, so heavily. And before you think we've started heading down that whole Church of Latter Day Buzzcocks road, let me clarify: This is not a pretty good album for guys who're hitting their late 40s and weren't on speaking terms for the past five years, or an okay album by a band I used to love and now feel like I owe it to them to call their mediocre new record great. This could have come out right between
Singles Breaking Up
and
American Don
and nobody would have bat an eye.
ANDY POTEMKIN
Mission of Burma
8
The Obliterati

Matador
City slogans are fun for people who are too lazy to actually travel much. "The city that never sleeps." Cool, I like drugs too, I'm there. "City of brotherly love." Hmm, I'm straight, I'll skip it. I've got a new one for Boston (did they ever have one?): "Yeah, we can wait." The Sox, the Big Dig, Mission of Burma. Vs. ruled, then nothing happened forever, then that last one ruled even harder and now this one makes every current band of twenty-somethings look like total 'mos, and makes the rest of the world wish Boston could put an ounce of urgency into something once in a while.
STEVE THE CAT
Golden Smog
0
Another Fine Day

Lost Highway
This is a raucous, drunken roots-rock side-project started by Chris Mars from the Replacements and one of the guys from Geraldine Fibbers back in the early 90s. Interested? Fantastic! Just to let you know, its lineup now consists of Jeff Tweedy, the shitty guy from Big Star, and the guitarist from Soul Asylum, and they do shmaltzy Rundgren-sounding crap over half-assed slide guitar. Enjoy!
BARTON SWISH
Saviours
7
Crucifire

Level Plane
Pole-vaulting over the skyscraper of overdone gayness that is the "evil" layout and "satanic" lyrics, this is a pretty good jam. Riff-heavy metal through and through, maybe not quite as solid as the EP, but it's growing on me. Oh, and also, there is now a moratorium on band photos taken in the woods. Sorry. I don't care if your band is made up of trees, you need to take them somewhere else.
JACK JOHNSON
V/A
2
Release the Bats: A Birthday Party Tribute

Three One G
There was a time in my life when Three One G was my favorite label on earth. Justin Pearson could have taken a shit in a box and if it said Swing Kids on the front I would have bought it. So when I saw that one of my favorite labels of yesteryear had released a tribute to one of my favorite bands ever, my expectations were high, to say the least. However, with the exception of six minutes (Melt Banana, Cattle Decapitation), this is audio diarrhea. This is what the Birthday Party would have sounded like if they were an unoriginal, post-hardcore band from San Diego, and Nick Cave only sang in that annoying Antioch Arrow/Blood Brothers voice. Yeah, I know, that's the same face I made.
CRIMSON CURSE
Fresh Kills
8.5
Creeps and Lovers

Arclight
Hours of practice, a dedication to songwriting, and a sizeable recording budget. These are all things that are less important to making a good record than having a cool older brother—someone to break your Collective Soul tapes over your stupid head, as the older brothers of the FreshKills clearly did, and say "Hey you stupid idiot, here is Drive Like Jehu, Jesus Lizard, and Nation of Ulysses. Now quit being such a herb."
EGGPLANT MCTACOTOE
Regina Spektor
10
Begin to Hope

Sire
I recently told a music-snob friend that I was a Regina Spektor fan and he snorted, "Oh, so do you like Tori Amos now, too?" I didn't say anything—I'm kinda slow with comebacks—but then I thought, well,
should
I give Tori Amos a shot? Does she, like Regina Spektor, sound like a smart and funny magical fairy who can do really pretty, really weird tricks with her voice? Cuz then bring 'er on! But then I thought, nah, Tori's no sassy Russian Jewess, and I bet she never sang happy/sad songs with lyrics about cigarette brand loyalty or about listening to "November Rain." So never mind her, it's just me + Regina = True Love 4ever. PS: This album is totally gorgeous, obvs.
MEG SNEED
Phoenix
7
It's Never Been Like That

Astralwerks
I was all excited when I got this CD; listening to these guys usually makes me dance around like a white, hipster Carlton. But then my friend goes, "You know they're French, right?" and I immediately snapped off the stereo and folded my arms all pissed off, thinking, "Well, that's just great. There's one more thing I can't like out of spite for the French." I mean, it's a shitty situation cuz the band's really good, but fuck 'em. Those are the rules, man. No one forced them to be from the worst place ever invented.
CL SMOOTH
Smoosh
8
Free to Stay

Barsuk
Generally, little kids don't have bands, because little kids have stupid thoughts and totally sub-par musical skills. But not Smoosh. Their second record is basically about as jubilant as fucking possible. The sad thing is this: An album written by two girls that haven't even gotten their periods yet is better than anything Barsuk has ever put out. Ever.
ROQMAK
Tilly & the Wall
8
Bottoms of Barrels

Team Love
Now that Willy Mason has gone through puberty, Tilly & the Wall are officially the cutest band on Team Love.
COMMANDER PENIS
Grizzly Bear
7.5
Sorry for the Delay

Audraglint
Okay, these are some pretty good lo-fi downer jams, and the droning cover of "Owner of a Lonely Heart" with the twenty over-layered vocals is worth at least half the price of admission, but, Christ, can we not make it to a second album before breaking out the demos and the remixes and the limited edition double picture discs please? I know "times have changed" and parents no longer beat their kids into being so anal that they stutter, but is that really so much worse than this whole throwing all your shit at the wall and seeing what sticks methodology?
GABBY BUNGLER
Mojave 3
2
Puzzles Like You

4AD
If you are feeling suicidal but are squeamish about blood or you don't know how to tie a noose or you are just not that creative, you should consider listening to this record. It just might bore you to death—which I've heard is similar to drowning or carbon monoxide poisoning. You kind of just float off into oblivion, feeling voidy and numb. Try it, it's nice.
MR. PAWS
Vetiver
0
To Find Me Gone

Fatcat
Hey, could we just put a big gray square where the text for this fucker is supposed to go? I don't think words are going to cut it.
THELTON BLOW'R
Josephine Foster
10
A Wolf In Sheep's Clothing

Locust
Foster goes for
brach
and follows her previous Locust album,
Hazel Eyes, I Will Lead You
, with this album of "anarchic reconstructions of 19th-century German art songs"—by Schubert, Schumann, and Goethe, to be slightly more precise. Along the way, there are guitars both acoustic and fuzzed, anomalous radiowaves, and tender words in German that you may not understand but that you can feel like fog in your hands. The overall effect is that of watching spring water poured across a glass table curl up into itself and slowly vanish.
DAVID COTNER
Psapp
3
The Only Thing I Ever Wanted

Domino
Wait a minute, I know this! This band does the theme song for
Grey's Anatomy
, my current guilty pleasure. Initially I was ashamed for loving that show so much because I thought it was for girls, but then one night I confessed to this girl that I was into it and she was totally stoked. It's weird like that. Sometimes you can actually seem more attractive to a girl after saying you cry from TV, like, "Hey, I guess we're not so different after all."
CL SMOOTH
Ladyhawk
10
S/T

Jagjaguwar
I like this record so much I'm actually kind of left speechless. Plus their live show is even better, and live shows are impossible and stupid to talk about. So, uh, yeah, stuff like that. Best new band/record of the year so far in my book.
CHAIRMAN MEOW
Zach Hill and Mick Barr
8
Shred Earthship

5RC
This entire 77-minute CD of insanity sounds like the scene in
Back to the Future
when Michael J. Fox rips into that wanky guitar solo at the end of "Johnny B. Goode" and the whole audience looks at him like he's from Mars—except if that was happening not in the 50s, but like, right now. Wow!
MARTY MCPANTS
Scott Walker
3
The Drift

4AD
Wow, I really just cannot stand this guy's voice. Never been able to. He sounds like my annoying tone-deaf uncle singing "Monster Mash," all trying to do that creepy Dracula voice but just sounding like a big dork. However, this album does get points for being the most bizarre bit of nonsense I've encountered in quite some time. From what I can glean, this fancypants crooner of yore has made an album entirely about the Middle Ages, some mining town in the Balkans, and psoriasis. In the first song, he tunelessly moans the lyrics, "Cossacks are charging in the fields of white roses/ That's a nice suit/ That's a swanky suit." I dunno what he's babbling about, but I think we just discovered the new mayor of WTF?
LOW EXPECTATIONS
First Nation
10
S/T

Paw Tracks
Kinda like if some haunted young orphan girls who were raised by an evil gnome in an enchanted castle and who have flowing ebony locks and saucer eyes and are wearing ripped white nightgowns in a graveyard during a thunderstorm at midnight came leaping out of the pages of a V.C. Andrews novel and landed smack onstage in the middle of an Animal Collective show. How's that for imagery?
CRYSTAL DRAGON
Metallic Falcons
7
Desert Doughnuts

VoodooEROS
Ooh, the release date for this album is 6/6/06. Nice one! This is Sierra from CocoRosie's side project, and I actually like it better than her main project, because I was goth in high school and this reminds me of all the 4AD bands I used to love, like This Mortal Coil and His Name Is Alive. It's making me feel super nostalgic for my favorite old long black skirt. It was two layers of see-through black gauzy stuff, and it was a static-cling nightmare but I still loved it. I wonder if it's still in my old closet back home. I bet it is. My mom's crazy and doesn't throw anything out, ever. Seriously, we're talking closets full of paper bags and bottles of penicillin from 1982.
KELLY AMNER
Sonic Youth
10
Rather Ripped

Geffen
Best part of a new Sonic Youth review? OLD jokes! Saw a live show recently where the craziest "noise" was Lee's rumbling pacemaker, which Kim and Thurston rigged with effects pedals and got so overly excited about they had to be sedated! (Har-har!) Then there was fifteen minutes of silence in the middle that everyone thought was a John Cage tribute, but turned out to be naptime for the band! (Zing!) Technically there's no reason you shouldn't be able to record twelve angular, jagged, fuzzy songs at Sear Sound studios and put them on a good, catchy, rockin' LP at their age… but, technically there's no reason you shouldn't be able to wear a thong over your Depends either. (Bah-dump!)
NELLA KRAM
Charalambides
8
A Vintage Burden

Kranky
Two years after the
Joy Shapes
album, this new one finds duo Christina and Tom Carter ass-down in the governor's office of the 53rd State of Weird America. Slightly out-of-phase female harmonies remain, as do the meditative guitar stylings. A harmonious oasis in a sea of demeaning distractions, this album is the aural equivalent of those softcore MET-ART photos sprinkled across free porn sites: Pretty to look at and save for when you get all tired of speculums and dry anal.
DAVID COTNER