By now you've probably all seen the news. Over the weekend investigative journalism megalith The Sun published an article in which they sensationally exposed Saturday night TV staple and teenage wank bank frequenter Tulisa Contostavlos as a drug fixer who set up an £800 cocaine deal.
I'm still reeling from the shock. How could I not be? A young, rich, superstar that hangs out with rappers and appears on a prime time television show is the last person I'd expect to be racking up lines of "white sweets".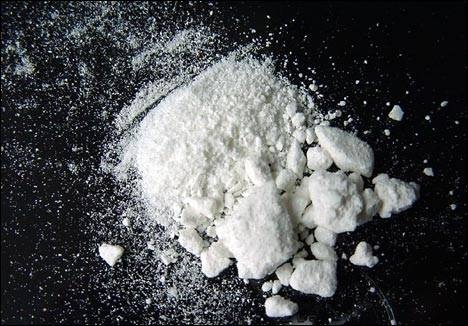 Sure, I've only been working in the entertainment industry for about a minute, but I've never heard an utterance of any sort of narcotics usage. And certainly not in the most noble of industries: music. It's almost as if the two are devoid of each other, you're about as likely to find a popstar doing gak as you are a Murdoch-owned tabloid doing Pulitzer Prize winning writing.
Yet on this pigs might fly day, in a world where we're reading more and more of less and less, it's nice to see that The Sun have bucked the trend and delved into a thorough piece of impertinent reportage and discovered this shocking link between music and illegal drugs.
In a fit of public interest and techniques taught on NCTJ-accredited university courses, the reporter asked Tulisa if she could sort him out someone who sold coke. Like any human with a phone book and a friend in need, she put him in touch with someone that could help. Once the investigator had received his half-ounce baggy of the white stuff, she was branded as a "drug fixer", a third-party in the acquisition of a rarely-available substance which flows through the streets of London like the River Nile through Anubis' bath room.
Thank God there's no one in the noble tradition of tabloid journalism that has ever taken narcotics. Otherwise we'd have to read exposes on every friend or intern that has ever lent a hand, or a coiled £20 note, to a Fleet Street journo on deadline.
Those at The Sun shouldn't stop popstars. They could go to Westminister and find out if the Prime Minister has ever done anything as horrific as take drugs. While they're there they could scout around the Houses of Parliament, posing as political lobbyists and offering to pay MPs to influence parliamentary policy. That might make a big story.
Still, I suppose that all of that would cost lots of time and money. Better to just keep exposing young singers as people who know people who sell drugs.
Follow Ryan on Twitter @RyanBassil
Read more from Ryan: