This post is sponsored by ASICS Tiger. 
Ramen To Bíiru is a restaurant that only serves ramen and beer. The restaurant first opened its doors in Copenhagen's Nørrebro back in 2015. It's the brainchild of Daisuke Uki, famous from the family-run Japanese restaurant Bento, and Mikkel Borg Bjergsø at beer-and-bar-concept Mikkeller. As the people of Copenhagen turned out to be a thirsty bunch, since last year, you can indulge in Ramen To Bíiru's speciality liquids in Vesterbro, too.
Japanese sneaker brand ASICS Tiger reached out to owner Uki, chef Takuro Otani, and Vesterbro manager Louise Rolfsed to hear their thoughts on noodles, alcohol culture, and how to make your feet feel as if they've been fed on ramen despite standing up all day working at a busy restaurant.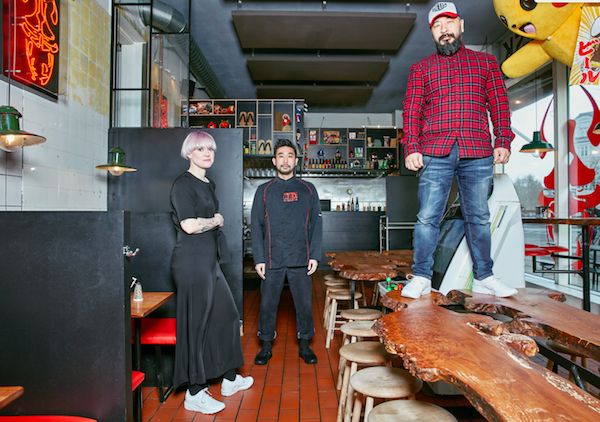 Tell us about your collaboration with Mikkeller.
Daisuke Uki: The first time I met Mikkel [Borg Bjergsø] I had a small takeout place on Halmtorvet, where he used to come and eat. We had talked about doing something together for many years. I had experimented with cooking ramen for a year when Mikkeller rose to fame. We were basically two geeks from two different worlds culminating into one. Turns out it was the right time for a ramen place in Copenhagen.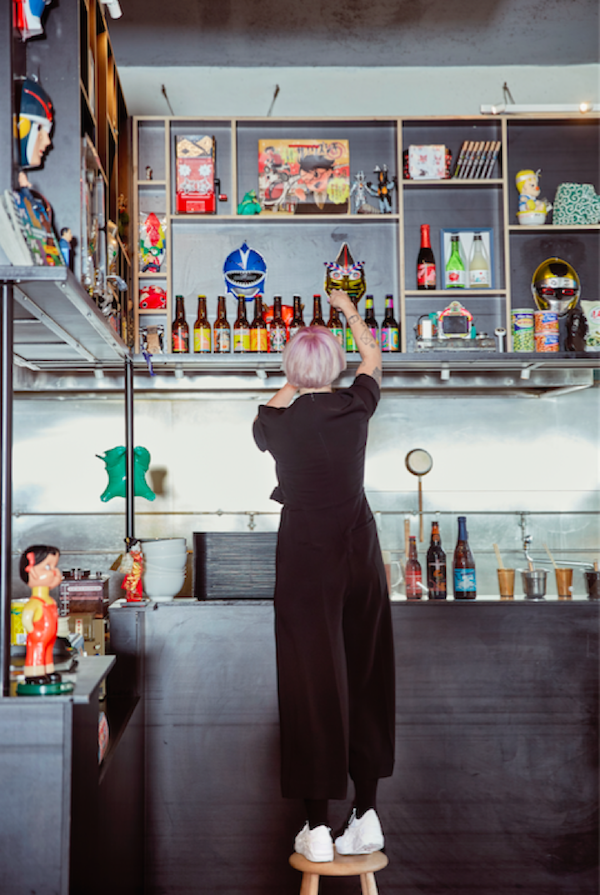 What do you really like about Japanese culture?  
Uki: What I find funny about Tokyo is that the city is both strictly bound by discipline and culture. But conversely, it's counterproductive. When people are 'off the clock' you see who they really are.
Louise Rolfsed: It's especially interesting when alcohol comes into play. There is a distance for people you do not know in the daytime, but at night you see who they really are.
Uki: Yes, it's not unusual to see business people sleeping it off at the train station after a night out drinking.
Louise: Which is quite acceptable – no one judges them! I love @TokyoSleepers on Instagram where you can see people who have fallen asleep all sorts of strange places.
Uki: There is a completely different alcohol culture [in Japan]. There's a "what happens in Vegas" kind of approach, where you can say the worst things to your boss [when you're drunk], without any consequences. Whilst when you're at work, you should be 100 percent present. No hernia and no wasted time – they're like two different worlds.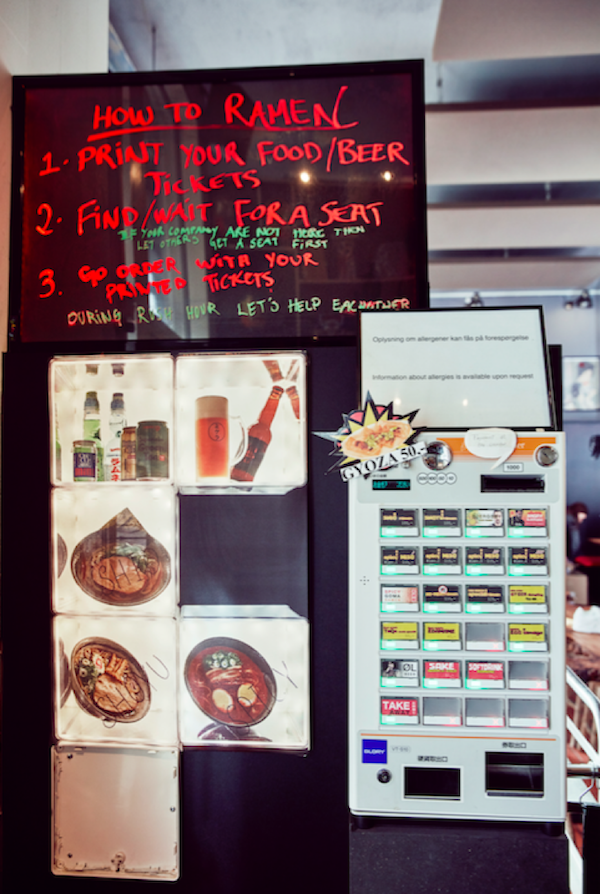 So why ramen? 
Uki: Ramen is not an authentic Japanese dish. It originally came from China, but as with many things, the Japanese have taken it to heart and made it a national dish. It's street cuisine, but what I find interesting is that ramen can be cooked on anything from a gas stove on a cargo bike as well as it can be a Michelin dish.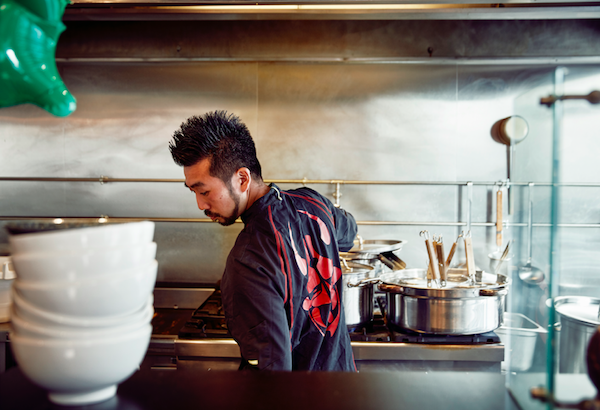 I heard that you wear ASICS Gel-Kayano Trainer Knit at work. 
Louise: It's really embarrassing, but I didn't know that ASICS was a Japanese brand. It's my favourite running shoes and I am a huge fan of sneakers – even if the weather isn't right. When you stand up all day, sneakers is the ideal footwear. When I spend so many hours a day on my feet, good sneakers is a must.
Takuro Otani: I get so proud when I see ASICS abroad, but at the same time I am jealous because I think Europeans wear them better.
Louise: I really love my shoes. I never want to take them off – although I know very well that red miso soup and white sneakers are a dangerous combination.
Get your own GEL-Kayano trainer Knit at Sneakersnstuff.
All photos by Thomas Howalt Andersen.
More on ASICS Tiger: