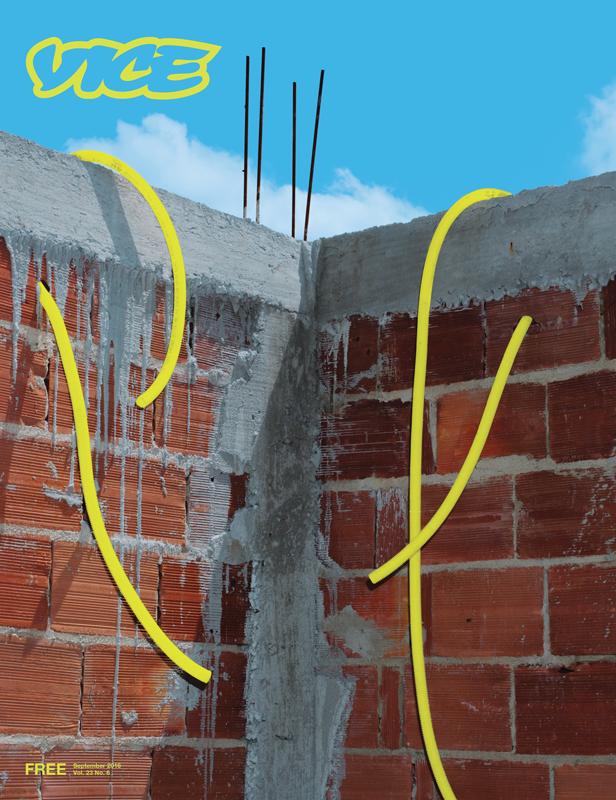 Inside the October issue of VICE Magazine, you'll find stories about a ragtag group of reporters documenting the destruction of Cambodia's forests and being murdered for their efforts; a profile of Phoebe Robinson from 2 Dope Queens ; and a Q&A with Thomas Drake, an NSA whistleblower. We also have some fiction by Paul Maliszewski and the first story printed by JT Leroy—the author who scandalized the literary world. They're alongside Bruce Gilden's portraits from the Republican National Convention, Stefanie Moshammer's beautifully bright photos from Rio de Janeiro (she also shot our cover photo), and Michael Lundgren's portfolio of dark, supernatural landscapes from across the Midwest.
Meanwhile, Erika Eichelberger profiles Nicholas Heyward Sr., a man who became a mentor to the Black Lives Matter movement after a cop killed his 13-year-old son while he was playing cops and robbers in a public housing project in Gowanus, Brooklyn.
We report, too, on the effort to clear millions of Vietnam-era cluster bombs from the junglesthe jungles of Laos, spend time in Nepal hunting for hallucinogenic honey, and break down alternative energy by the numbers.
There's much more…