On Tuesday, South Korean president Park Geun-hye announced that she was willing to resign her post—the latest development in an extraordinary corruption scandal that has consumed her country for weeks and caused so much outrage that 1.5 million South Koreans took to the streets of Seoul on Saturday.
This scandal centers on Park's confidant of some four decades, Choi Soon-sil, who herself has been indicted on extortion and abuse of power charges. Other powerful figures toppled via resignations, arrests, and dismissals include presidential aides, the finance minister, the president emeritus of one of the nation's top universities, and a K-pop video director. And even Park's purported willingness to resign doesn't mean the drama is over, as some opposition politicians want to go ahead and impeach her anyway.
"What we're seeing is the complete breakdown of political processes," said Se-Woong Koo, editor-in-chief of Korea Exposé, an online magazine founded in 2014. An activist and academic with a PhD from Stanford University, Koo also offers commentary and analysis on South Korea for the New York Times and BBC Radio. In a phone interview, he talked me through the key points of the scandal, demystifying "Korea's byzantine politics" and explaining how the metastasizing crisis reveals endemic corruption deep at the heart of the nation's political and economic systems.
The core of the scandal is that President Park supposedly allowed her friend Choi Soon-sil, a close companion for 40 years who has no official title or role, to serve as her "shadow president." It's alleged that Choi—sometimes described as "a middle-aged housewife from Gangnam"—had unprecedented access, influence, and decision-making power behind the closed doors of Korea's presidential Blue House. In addition to editing Park's speeches, choosing her outfits, and trying to get large companies to donate money to her foundations, she's said to have been involved in key matters such as national security and political appointments.
"She had her hands in so many things," Koo said. "Her cronies seem to have been determining who received government support as athletes, who gets government contracts to cultural projects, who would get the greenlight to represent Korea at some international event."
Prosecutors are investigating, and the president has been named as a suspect and accomplice. (Park has refused to cooperate with the investigation.) Choi Soon-sil, under emergency detention since October 31, is accused of "extorting" around $70 million from Korea's powerful family-owned conglomerates (called chaebol) such as Samsung, through donations to two foundations that she set up and controlled.
But Koo said that "bribery" is a more accurate characterization of the transactions. "We know that Samsung was paying Choi Soon-sil, that they gave this money to one of Choi Soon-sil's ghost companies in Germany as a consulting fee. The money was then used to pay for Choi Soon-sil's daughter's equestrian training," he said. "The question is, what did Samsung want in return? It just so happened that all of this was going on just as Samsung was embarking on this very important and delicate merger that many (shareholders) would be opposing. If there was this clear expectation of something in return, then it would constitute a bribery charge."
Chaebol receive government subsidies and often have back channels to officials—because of this, Koo said, these companies "enjoy incredible dominance over the national economy."
---
Watch the VICE News Tonight Segment on Jill Stein's demand for a vote recount in the US election: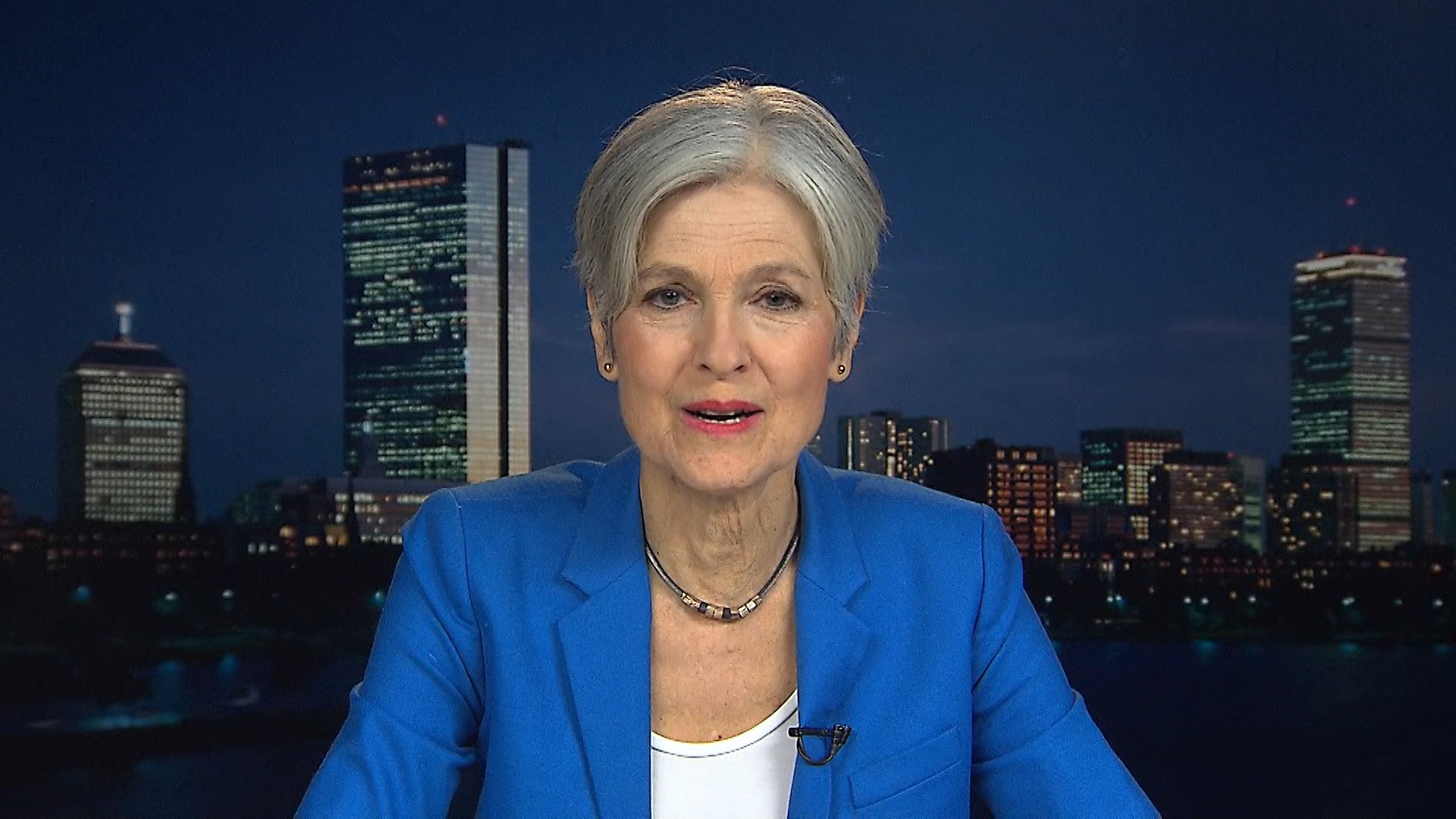 ---
Park, South Korea's first female president, is the daughter of Park Chung-hee, a general who organized a coup in 1961 and ruled the country as an elected president from 1963 to 1979, when he was assassinated. (His wife was killed by another assassin in 1974.)
"You cannot talk about Korea without talking about her father," Koo said. "Many argue that his economic policies made South Korea an economic powerhouse. There are also people who say many of (his) economic policies are the reason why South Korea has so many problems today. It was he who felt that it is necessary to regulate different industrial sectors, and that a small number of companies should lead the national economy."
But protesters didn't just take to the streets because of corruption. Koo points the finger at a lack of economic opportunity—which has led to high youth unemployment, the third-highest percentage of NEETs (young people "not in education, employment, or training") in the developed world, and the sense of a rigged economy.
"This is a divided society," Koo said. "In Korea, it's often said that one is either a gold spoon, a silver spoon, or a clay spoon. Your ability to succeed depends entirely on your birth: Gold spoons are the cream of the crop. Silver spoons are middling. And the clay spoons are nobodies."
Young people all compete for the same secure corporate and public sector jobs. "The difference in your salary between when you work for a big company and when you work for a small to medium-size company is vast," Koo said. "So the sentiment is that when you cannot get the nice job, you might as well not work at all."
The result is deep stratification and distrust of the "elites." Koo said, "All the clay spoons are all against corruption, no question. They think this is how the elites are perpetuating their power and wealth." Koo says the scandal, in addition to becoming a focal point for broad dissatisfaction with the way the country is run, further "undermines the credibility of the president and the government. It's like watching a soap opera. They do whatever they want. They are corrupt. And they thought they could get away with it—and this is why people are so angry right now."
As of Tuesday morning, there was enough support in the National Assembly to proceed with impeachment—some 30 to 40 lawmakers from the president's party had agreed to unite with opposition lawmakers to vote for impeachment, perhaps as early as this Friday—but her address to the nation in which she announced her willingness to resign appears to have stymied these efforts.
According to Koo, Park's "well-crafted" five-minute statement served two functions: "It's a strategic move designed to give ruling party lawmakers the cover they need for not backing the impeachment. And it's also designed to mollify the people on the ground who have also been calling for her immediate resignation. Now the ruling party lawmakers seem to be backtracking, saying, 'Well, she said she was resigning anyway.'"
Resignation and impeachment are both seen as "dishonorable options," said Koo, adding that Park's statement seemed to be a request for a third option: "She's asking the legislature to come with a way that would enable her to step down in an honorable way—which might actually entail passing a new law or changing the constitution."
"She's buying herself a lot of time here," Koo continued. "She can now sit back and relax and watch the debacle that goes on in the legislature. And people will be so angry at the lawmakers that they might actually forget briefly about her."
There is a demonstration scheduled every Saturday until Park resigns or gets impeached, and politicians will be watching next Saturday's turnout to gauge the mood of the nation. "Right now, I see lots of anger on social media," Koo told me. "But we really need to observe the demonstration on Saturday to see just how many people come out and actually express that anger in person."
Whatever happens next, getting rid of Park alone won't solve Korea's deeper problems. "The harder question of how to resolve the sheer extent of corruption in South Korea will not be met with an easy answer," Koo said. "It's really about the culture. This is how things have been done for decades now. You can't come in and say, 'Hey, you know that this is wrong.' People know that it's wrong, but they do it anyway."
Shahirah Majumdar is a writer living in Chicago.