This post is sponsored by Spellemann.
Award shows. Glitz, glamour and a whole lot of industry back-patting. For a young artist, a nomination represents a potentially career-defining break. But award shows have also become hotbeds for the kind of blunders that unleash avalanches of gifs and Twitter commentary. In the age of social media, the pitfalls of a live broadcast are many: One Freudian slip whilst trying to thank your parents, and you know the Internet will have a field day.
The crucial lesson here? Preparation is key. With Norway's most prestigious ceremony, Spellemannsprisen, fast approaching, we asked four of the nominated artists – both newcomers and veterans – about their do and don'ts before the big night.
Do: Dress to impress. What's kinda weird about ceremonial galas in Norway is that everybody competes to wear the most beautiful wedding gown – and this applies to all genders. Also, remember to get super drunk. Nothing is classier than a heavily intoxicated dude in a wedding dress.
Don't: Consider going to the awards if you're not 100% sure that you are going to win (talking to you, Kvelertak). And don't make indie music in Norway! The level of quality in this country is insanely high, so there's no chance you'll win that category anyway.
Do: Look really nice and remember to thank your grandmother.
Don't: Get too stoned. And if you know A-ha and Kygo will do another live re-make of 'Take on Me', just stay at home.
Hilma Nikolaisen
Do: Listen to to the albums of fellow nominees – it's a great opportunity to hear what is going on out there at the moment! Be happy (i.e. do your best to signal that it this event is not at all an awkward occasion). And finally, drink moderately. Remember: You might actually win.
Don't: Be cruel. Don't look surprised when awards go to unexpected candidates. Don't cry.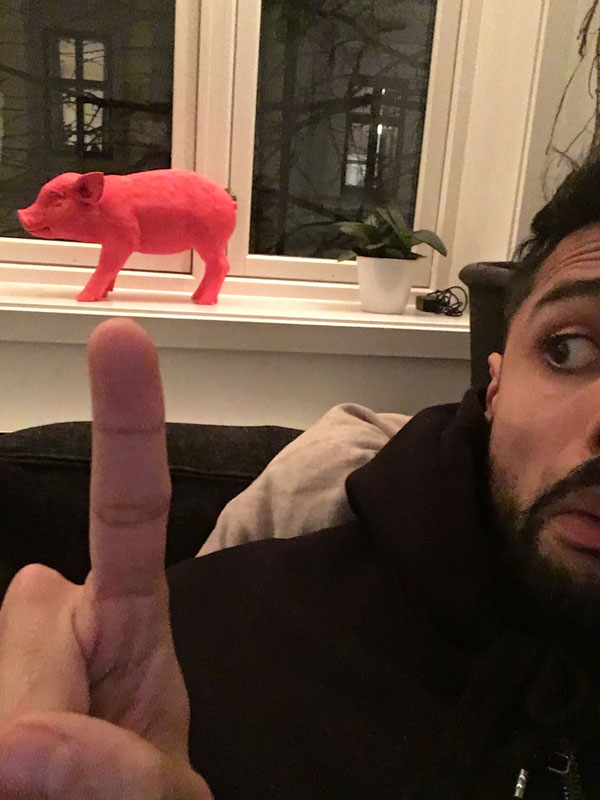 Do: Mind your step on the red carpet. Not to show off, but it's always a hassle. We don't have the same training as the fashion bloggers. Even though we might be greater stars, we rarely walk red carpets. (Once every other year maximum, when we have a record out.) You know when you think there's another stair step but it turns out there isn't? That's what every step on the red carpet feels like when you haven't had enough training.
Don't: [Chirag] We don't really do pre-ceremony rituals. After all, it's just Magdi and me who are going. There's not much point in him watching me drink a beer before the show.
Check out Spellemannprisen on January 28 at NRK TV.