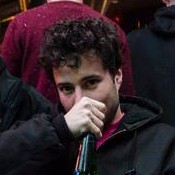 Ryan Bassil
Senior Commissioning Editor
ryan.bassil@vice.com
Commissioning Editor of VICE UK. Culture, lifestyle, UK. Email: ryan.bassil@vice.com.
They promised a weekend of debauchery. How could we say no?

Wu-Tang's GZA seems to think so, but maybe he's trapped in the past.

The government have crossed off a bunch of substances, some of which seem more fun than harmful. So we spoke to a professor about it.

Shit changes and people grow. But Odd Future's stamp on cultural history can never be erased.

The new song is called "Solace" and it's dedicated to his Mother.