There's no shortage of people talking about the best albums of all time, just like there's no shortage of people talking about the worst albums of all time. But ultimately, that's boring. We are biologically unequipped to agree on the best things and worst things, so instead let's try agreeing on the middle things. What albums that despite all the ambition and sparkling creativity, just barely hang on to the dangling threads of relevance? You could call most of these albums "good" in the most sterile sense of the word, but they could never nudge even the slightest inkling of inspiration out of your heart and soul. So consider this a tribute to blandness, a completely objective, thoroughly contemplated Middlest 20 Albums of All Time.
20. THE STROKES – COMEDOWN MACHINE
In Revelations 3:16 God says, "So then, because you are like lukewarm water, neither hot nor cold, I spit you from my mouth," it's fun to think he's talking about Julian Casablancas.
19. LL COOL J – EXIT 13
This is a 72-minute long LL Cool J album that features Richie Sambora of Bon Jovi.
18. MU – AFRO FINGER & GEL
If you know about this album it means you took Pitchfork's 100 Albums From 2000-2004 list very seriously – which might mean we'd get along quite well.
17. STEREOLAB – OSCILLATIONS FROM THE ANTI-SUN
It is literally three CDs of old Stereolab songs that make you wish you were listening to other Stereolab songs.
16. CLINIC – VISITATIONS
The Wikipedia entry for this album notes, "The video for the single "Harvest (Within You)" was a featured video on YouTube."
15. THE ROOTS – HOW I GOT OVER
The song with the Monsters of Folk created such a concentration of middle-tier tunefulness that it momentarily turned the whole world a sleek, but listless, grey. Also they sample Joanna Newsom.
14. SEX PISTOLS – NEVER MIND THE BOLLOCKS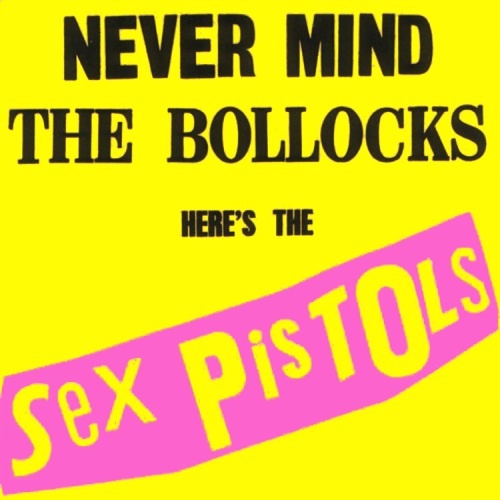 Some people eventually grow up and realise that this album never really aged well, and some people grow up to mix concrete for a living.
13. ARCTIC MONKEYS – FAVOURITE WORST NIGHTMARE
This is the reason Arctic Monkeys are still playing 1,000-capacity venues in America.
12. KANYE WEST AND G.O.O.D. MUSIC – CRUEL SUMMER
I don't think any other album in history best demonstrates what 50% of a good thing sounds like. Cruel Summer is a landmark album in the field of underachievement.
11. WALKING TALL: THE OFFICIAL SOUNDTRACK OF THE MOTION PICTURE
The Red Hot Chili Peppers cover of "Higher Ground" is arguably the most middle song in the history of pop music, and while he's awesome, you know exactly what you're gonna get when you see a movie starring The Rock.
10. ARCADE FIRE – NEON BIBLE
This was a really good album when you last listened to it in 2008.
9. MONK – SEASON 7
Monk is at least the fourth or fifth best show ever to air on the USA network. And it was even produced by our lord and savior Tom Scharpling.
8. RADIOHEAD – HAIL TO THE THIEF
The King of Limbs is the bad one, In Rainbows is the easy one, Hail to the Thief is safely the one that nobody talks about. Not even Radiohead.
7. THE CHEMICAL BROTHERS – COME WITH US
With all due respect to MSTRKRFT, this is the quintessential middle-of-the-road electronic duo at their most middle-of-the-roadness.
6. THE NEW PORNOGRAPHERS – TOGETHER
I hope to tell my future kids that there was a time in the past where a freshly-released New Pornographers album was a big deal.
5. SUFJAN STEVENS – THE AVALANCHE
75 minutes of outtakes that didn't make it onto an already 73-minute album. It's almost frustrating that The Avalanche is just barely substantial enough to deserve attention.
4. BRIAN REGAN – BRIAN REGAN LIVE
He's got a joke about watching fishing on TV.
3. PHOENIX – BANKRUPT!
I haven't actually heard it yet, but let's be real.
2. RAGE AGAINST THE MACHINE – EVIL EMPIRE
An album that verges on the weird, empty space between go-to nostalgia icon, and a faded cultural relic that everyone is afraid to mention. Decades later Evil Empire has yet to start a single meaningful conversation.
1. THE SHINS – WINCING THE NIGHT AWAY
This is the most middle album of all time. It sits right in the center of pop music. 50 percent of all albums are more substantial than Wincing The Night Away, and 50 percent are less. This should be the Golden Standard of Average for every known music-reviewing template in the world.
Luke Winkie is the most middle music critic of all time. He's on Twitter - @luke_winkie
For more Friday Thinks read:
A History of Skip Bayless Interacting with Rappers on ESPN's 'First Take'