Doctors affiliated with the National Football League attempted to use the league's $30 million pledge to the National Institutes of Health as leverage to appoint more NFL-approved experts to a 2012 workshop run by the federal agency that was attempting to reach a medical consensus regarding the degenerative brain disease chronic traumatic encephalopathy (CTE), documents obtained by VICE Sports reveal.
In May, a congressional report detailed how the NFL improperly pressured the NIH behind closed doors to redirect $16 million from a major study on CTE and football led by a Boston University researcher to members of the league's committee on brain injuries—money that would have come out of the $30 million pledge to the NIH, which the NFL called an "unrestricted gift."
The 91-page House Committee on Energy and Commerce Democratic staff report concluded that the NFL and its affiliated doctors violated policies governing relationships between private donors and the NIH, and that the league's actions were part of a "long-standing pattern of attempts" to steer and shape brain trauma research. An extensive report published in February by ESPN's Outside the Lines described that pattern as "one that often rewards league doctors, punishes critics and, some researchers believe, steers research away from potentially uncomfortable truths about the relationship between football and brain disease."
Read More: Highlighting Emails from the NFL's Concussion Doctors to the NIH
Both the NFL and the co-chairman of the league's brain injury committee, Dr. Richard Ellenbogen, have previously denied attempting to inappropriately influence the NIH. However, documents obtained by VICE Sports through the Freedom of Information Act show that:
Ellenbogen admonished a senior NIH official about organizing a CTE workshop without his input, lamenting that only one of his NFL committee members was invited.
Ellenbogen expressed a desire to have Dr. Walter Koroshetz, then deputy director of the National Institute of Neurological Disorders and Stroke (NINDS) at the NIH, fired. Koroshetz was not fired, and was later a key witness in the congressional report.
Ellenbogen and his colleagues on the NFL's Head, Neck, and Spine Committee openly questioned the validity of the Boston University CTE Center's findings that most of the deceased NFL players they examined had the disease. The congressional report would later find that the NFL attempted to steer NIH funds away from a major CTE study headed by Boston University researcher Dr. Robert Stern by questioning his scientific objectivity, even though his proposal was reviewed and approved by a group of NIH-assembled independent experts.
Elliot Pellman, the controversial head of the NFL's previous concussion committee—which disbanded in 2010 due to widespread criticism from the independent medical community for publishing discredited research claiming that concussions were not serious injuries and that concussed NFL players could return to play in the same game—was working in an administrative role for the league's new committee on head trauma, despite the NFL's public claims that he was not involved.
Taken as a whole, the documents and email exchanges further illuminate the degree to which the NFL attempted to influence the NIH, activity that began less than three months after the league announced its $30 million pledge, its largest-ever charitable donation, in September 2012.
The email exchanges also call into question the NFL's motives for philanthropic donations for brain trauma research, including a joint partnership with Under Armour and General Electric to fund $60 million in concussion research, as well as a $2.5 million donation in 2015 to the University of Washington, Ellenbogen's employer, for a concussion center that Ellenbogen runs with Seattle Seahawks team doctor Stanley Herring.
In addition, the documents shed light on the long-standing conflict of interest that arises when the NFL funds medical and scientific research into head trauma, brain damage and neurodegenerative diseases, research that could threaten football's popularity and profitability.
****
Just before 6:00 AM Eastern on Dec. 3, 2012, an email from NFL vice president of communications Brian McCarthy arrived in Ellenbogen's inbox.
It was not good news.
Also addressed to several league lawyers, public relations staffers, and health and safety officials, the message was titled "New Cantu Study," a reference to Boston University brain trauma researcher Dr. Robert Cantu.
"ESPN today. Fainaru-WADA. Will also be today's outside the lines," read the email. Pasted below was the full text of a new article written by ESPN reporters Steve Fainaru and Mark Fainaru-Wada revealing that Boston University scientists had found 28 new cases of CTE in deceased football players, 15 of whom had played in the NFL.
The significance of Boston University's findings—which ESPN reported more than doubled the number of documented CTE cases in deceased football players at the time, a number that, as of 2015, stands at 131 out of 165 players examined—was obvious. The findings, published in the journal BRAIN, strengthened the link between the disease and repetitive head and brain trauma, and suggested that CTE could be far more prevalent among former football players than previously suspected.
A few hours later, Ellenbogen, also a professor at the University of Washington School of Medicine, forwarded the email to other prominent members of the NFL's Head, Neck and Spine Committee, including co-chair Hunt Batjer, a neurosurgeon at the University of Texas Southwestern Medical Center; Kevin Guskiewicz, a sports concussion researcher at the University of North Carolina at Chapel Hill; Mitchel Berger, a neurosurgeon at the University of California, San Francisco; Robert Harbaugh, a neurosurgeon at Pennsylvania State University; and Herring.
Also on the email was Russell Lonser, a professor at Ohio State University, a member of the Head, Neck and Spine committee, and a program director at the National Institute of Neurological Disorders and Stroke (NINDS).
Ellenbogen was unhappy with the ESPN report. In the article, he praised Boston University's research, which was funded in part by a $1 million NFL donation. But he also cautioned that there was not enough data to assess football's risks, noting that "kids are more likely to get hurt riding a bike or falling down while running" and asking "do we tell kids not to play sports any more?"
Those statements prompted Boston University CTE research center co-director Chris Nowinski to tell ESPN that Ellenbogen's comparison between football and bicycle riding was "silly" and "smoke and mirrors."
In his email to his colleagues, obtained by VICE Sports, Ellenbogen took exception with what he described as Nowinski's "personal attack on me," writing "this is what we are up against. If you question [Boston University's] science you are a heathen."
Created in 2010, the NFL's Head, Neck, and Spine Committee had replaced the league's previous Mild Traumatic Brain Injury (MTBI) Committee, which disbanded after drawing extensive public, scientific and congressional criticism for publishing flawed and discredited studies that downplayed and denied the dangers of concussions and links between football and long-term brain damage.
While the old MTBI Committee had been headed by Pellman—a New York Jets team doctor and personal physician to former NFL commissioner Paul Tagliabue—and staffed largely by team-affiliated doctors and athletic trainers, the new committee ostensibly was made up of "independent experts" and only interested in legitimate science.
Replying to Ellenbogen's email, Berger and Guskiewicz criticized the Boston University study design, with Guskiewicz dismissing it as "cherry picking"—a criticism study co-author Cantu acknowledged in the ESPN report, calling the study's sample of former football players "skewed beyond belief" because those who had suspected or received a diagnosis of neurocognitive impairment while still alive were the most likely to donate their brains to for posthumous examination.
Berger replied to the group, "We have to stay the course and do our proposed scientific investigations."
Ellenbogen emphatically replied, "Amen to that!"
Three years later, congressional investigators concluded, the NFL not only attempted to discourage the NIH from awarding $16 million of its pledged donation to a Boston University CTE study headed by Stern, but also lobbied to redirect that money toward a separate research proposal headed by Guskiewicz and including Ellenbogen.
****
The email in which Ellenbogen more seriously criticized Boston University researchers was part of a series of messages regarding the Foundation for the National Institutes of Health, a nonprofit that serves as an intermediary between the NIH and private donors. This one chain on the topic began when FNIH Director of Development Julie Wolff-Rodda emailed NFL medical director Elliot Pellman with the subject line "Research Plan #1: CTE Neuropathology meeting."
Attached to the email was the agenda and participation list for an upcoming workshop on CTE, which was part of a public-private partnership program between the NFL and NIH. The workshop, the first of its kind, brought together 60 experts to clearly outline and identify what was known about CTE and the most pressing research questions for further study.
Wolff-Rodda's email was perfunctory, a professional heads-up that asked Pellman if he had any questions and promised to follow up after the workshop. Still, Pellman's involvement could be described as curious: the controversial physician had stepped down from the MTBI Committee in 2007, and had been publicly criticized for authoring shoddy scientific papers, downplaying the dangers of concussions and attacking the work of Dr. Bennet Omalu, a neuropathologist who was the first person to discover CTE in the brain of a deceased former football player, Hall of Famer Mike Webster.
In 2013—about six months after the above email exchange—NFL spokesman Greg Aiello told Sports on Earth that Pellman did not assist in the administration of the Head, Neck and Spine Committee. Yet here Pellman was, serving as a point of contact between the NFL and the FNIH about a conference on CTE and forwarding information to the league committee he was supposedly not assisting.
Pellman forwarded Wolff-Rodda's email to Batjer, Ellenbogen, and Berger, the three key members of the Head, Neck, and Spine Committee, along with NFL general counsel Jeff Pash and Jeff Miller, who was then the league's top Washington, D.C. lobbyist and is now its director of health and safety.
That afternoon, Ellenbogen replied to the group—adding committee members Harbaugh and Berger to the chain—with the message:
"Elliot:
Hunt and I talked. I respectfully request that Mitch Berger and Rob Harbaugh be invited as experts in addition to Russ as our representative to the scientific panel. I would defer to them on this issue."
Pellman forwarded Ellenbogen's request to both Wolff-Rodda and Koroshetz, then the Deputy Director of NINDS, keeping the other doctors on the chain. The NFL's Pash and Miller were removed.
"We would appreciate if you would consider inviting Drs. Berger and Harbaugh to participate in the upcoming neuropathology workshop (and any additional similar meeting on neurological research as well)," Pellman wrote.
Koroshetz replied shortly thereafter, emphasizing that Ohio State's Lonser, who was both a member of the NFL's Head, Neck, and Spine Committee and a program director at NINDS, was invited and would be attending.
Koroshetz also defended his turf, suggesting that Harbaugh and Berger's presence was not needed.
"All of a sudden this is getting what I think is undue attention," he wrote. "Was hoping it was going to be a brass tacks detailed working meeting, basically dry and boring for the non aficionado."
He explained the workshop would consist of highly technical discussions about neuropathology, imaging autopsied brains, and brain banking. He said the workshop would answer "first level" questions that will "get us to Mitch's and Bob's ideas" for further study. An email from Ramona Hicks, the primary point of contact for TBI research at NIH, added the event was already overbooked and that space was an issue.
Koroshetz went on to add that he was "getting worried that politics could get in the way of science. We are trying to convince a reporter not to come because it will affect the conversation. We have these type [sic] of meetings all the time as they are necessary to plan our science. Best if folks let NIH do what they are good at."
This seemed to have caused Ellenbogen to change his tone. In a reply that evening to the two NINDS researchers, with Lonser and Batjer cc'd, Ellenbogen wrote that he had "the greatest possible respect" for the two researchers and was "fabulously hopeful" about working with them using "NFL money," but "this CTE meeting and recent posturing has placed us at a scientifically untenable position and one that we will struggle to recover."
"Politics has gotten in the way of science," Ellenbogen continued, echoing the line Koroshetz had written earlier. "My worst fear and it has placed us at risk. The reason we were able to convince the very savvy NFL brass to donate any amount of money to NIH foundation, despite enormous nearly unsurmountable NFLPA opposition, was our unshakable belief that the NIH would be a transparent and inclusive, never exclusive or secretive [sic]."
(ESPN had reported that the NFL previously had tried to get the NFL Players Association to split the $30 million NIH donation. The union declined to participate because proposed studies wouldn't focus solely on players. The league ultimately pledged the entire amount on its own).
Koroshetz reiterated to Ellenbogen that the workshop went beyond sports and the NFL. It was a public health issue, and the NIH couldn't just let the league barge its way into the workshop.
Ellenbogen accused the NIH of being "biased against university professors who have fought to bring this issue to the forefront of scientific inquiry and to NIH funding." He then bought up Boston University:
"The NFL had the option to give more money to the BU project or partner with the NFLPA who were advised by their physicians to avoid the NIH," Ellenbogen wrote. "We vehemently fought this because of our rather obvious frustration with a BU organization that was not transparent. BU refused to share their clinical material with unbiased outside experts (despite our repeated requests) and were unable to critically analyze the data in a clinical context. Had they done this, I suspect the NIH/NFL option would not have been exercised."
While the NFL once donated $1 million to the Boston University CTE researchers, relations between the two entities long have been frosty. According to an ESPN report, the league had convinced the son of former linebacker Junior Seau, who killed himself in 2012, to renege on a previous commitment to send Seau's brain to Boston University for examination.
Instead, his brain was sent to the NIH, which found he had CTE. The NFL also had recently promised to give the agency $30 million.
Now, in the emails, Ellenbogen appears to be implying that if he or the league had known that their promised donation wouldn't lead to more access for NFL-affiliated doctors at the NIH workshop, the league never would have made it.
Why this particular workshop was worth getting so heated about remains unclear. It featured a diverse group of 60 clinicians and yielded nothing groundbreaking; instead, it merely set completely uncontroversial research questions for future study.
(Ultimately, the workshop produced a report that heavily cited Boston University's Nowinski, the same man Ellenbogen felt publicly insulted him).
Asked about Ellenbogen's email comment that Boston University researchers were not "transparent," a spokesperson for the BU CTE Center told VICE Sports that, "The BU CTE Center has not received a request from the NFL or on behalf of the NFL to share data. Since 2011, the Center has provided more than 5,000 fixed and frozen samples of CTE tissue to more than 45 laboratories outside of the University." The spokesperson also said that since 2012, BU researchers upload all of their clinical and neuropathological CTE data into a federal traumatic brain injury database that is designed to facilitate sharing and collaboration between laboratories.
****
Ellenbogen's exchange with Koroshetz arguably represented a conflict of interest—an NFL-affiliated doctor invoking a large financial donation to the NIH in an attempt to have the league's point of view better represented at a workshop put together by the federal agency, a meeting of experts intended to set the research agenda for an issue that potentially threatens the league's bottom line.
In the next part of the email, however, Ellenbogen argued that there was no conflict.
"Hunt, Russ, Mitch, me, and others, etc. are unpaid volunteers," he wrote. "We receive not a penny in compensation from the NFL. In fact, by not doing operations and engaging in research design for the NFL we loose [sic] money. Yet, we persist because we believe the greater good for our patients is being served."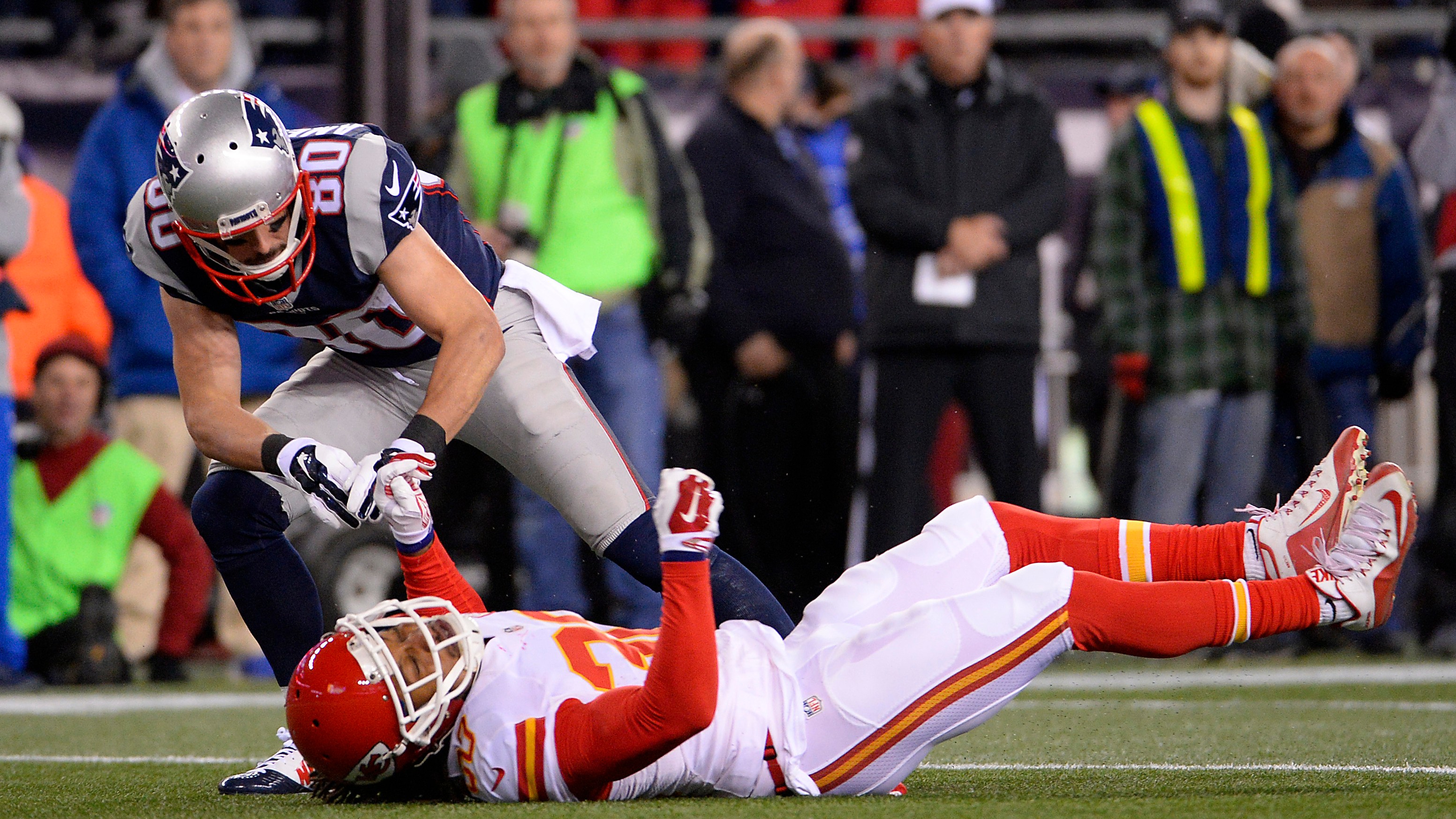 After citing his extensive clinical work with traumatic brain injury patients and restating his personal concern for the issue, Ellenbogen expressed disappointment: "We suggested to the NFL that the first project be CTE and neuropathological analysis and you agreed. For you to organize a symposium without even a word of input from those who fought for this money to be transferred to NIH and who are (without or with the money), your intellectual allies is perhaps the most disappointing observation of our new relationship.
"You are not dealing with the NFL, you are dealing with us … there is no COI [conflict of interest]."
Congressional investigators would later disagree, criticizing Ellenbogen for attempting to steer money from NFL's donation to the NIH away from Boston University and toward a research project proposed by himself and other league-affiliated doctors. The report cited Ellenbogen as a "primary example of the conflicts of interest between his role as a researcher and his role as an NFL advisor."
Ellenbogen concluded his email to Koroshetz by casting himself as a victim. "I would like to discuss this off-line because there is a consensus from our scientific leadership that Hunt and I have been badly misled," he wrote. "We are now subjected to the same derision and partisan politics from the press and our colleagues that we faced when we confronted the BU data and requested scientific validity. Apparently, no good deed goes unpunished."
In another email on the same chain, Ellenbogen seemed so upset by his exchange with Koroshetz that he asked a colleague on the Head, Neck, and Spine Committee, Lonser, to speak with his superior at the NIH, Story Landis, about having Koroshetz removed:
"Russ: Please talk to Story … Walter needs to be fired."
"Hunt and I talked to Jeff," Ellenbogen wrote in the same message, though it's unclear which "Jeff" in a senior NFL position—lobbyist Jeff Miller, or legal counsel Jeff Pash—he was referring to, "and he gave Elliot an ass kicking for putting us in an untenable position." Apparently, Pellman was admonished for doing a poor job helping a NFL committee the league later claimed he never helped.
Ellenbogen ended his message on a down note: "I am not sure we will dig out of this hole easily."
Koroshetz wasn't fired. Instead, he was promoted to director of NINDS last year. He also was a key witness in the congressional report, telling investigators that he was "aware of no other instance" in which a private donor attempted to intervene in the funding process to the degree that Ellenbogen and other NFL officials did in 2015.
On June 17, 2015, Pellman emailed the FNIH executive director to say that the NFL had "significant concerns" about the Boston University researchers. The FNIH forwarded the email to Koroshetz, who replied, "Yes, we knew this was coming. Lots of history here."
The NFL, Koroshetz, and Ellenbogen did not respond to a request for comment.
Update, July 20: According to NFL.com, Dr. Elliot Pellman resigned from his duties with the NFL at commissioner Roger Goodell's request.