Photo of an anti-Trump protest by Jabin Botsford/The Washington Post via Getty Images
President Donald Trump's surprisingly blithe sacking of FBI director James Comey may go down as one of the most bone-headed political miscalculations in modern memory. The firing of the man leading the fullest investigation into the Trump campaign's potential ties to Russia naturally resulted in widespread criticism and suspicion, and the White House's muddled messaging about the motivation only made things worse. Beyond broad concerns about how the firing will affect the FBI and the Russia investigation, one immediate question has arisen: Is there anything Democrats can do to hold Trump accountable?
Since Comey's ouster, some Democratic leaders have called for the Department of Justice to assign a special counsel to the case, who would work outside the usual chain of command (but who could still be fired by the administration). Others want to convince Republicans to vote with them to create a bipartisan panel of outside experts to investigate the Russia issue. On the more extreme side, some have called for Trump's impeachment, which would be functionally impossible unless Democrats retake the House in 2018; even then, the prospects of removing the president are slim to none. Others still have made more modest demands for hearings or disclosures on Russia or Comey's firing.
But since the Democrats are a minority in both chambers of Congress, they need Republicans to go along to do any of the above. Democratic leaders have promised to earn concessions from the right by slowing down the Senate through esoteric maneuvers, and they've shown they're willing to make good on those threats—even if they can't force the Republicans to act, and even if they can't sustain these tactics for long.
Democrats fired an opening salvo of obstructionist protest on Wednesday, using an obscure (and routinely waived) rule limiting committee meetings to the first two hours of a Senate session to grind 13 hearings to a halt. Oregon Democrat Ron Wyden promised to put a hold on hearings for a key treasury appointee until team Trump caved to Democratic demands for more information on the campaign's Russia ties. And Democratic leaders have openly floated the idea that they will block the appointment of a new FBI director—usually an easy confirmation—until a special counsel is appointed.
Experts I've spoken to largely agree that these tactics are flashy enough to draw media attention and could, if fully pursued over a long enough period of time, really irk the Republican majority. But delay tactics are ultimately just a nuisance. "Despite the media obsession," said Congress watcher Ilona Nickels, by and large "the legislative process continues regardless."
Threats to block a new nominee's confirmation process are likely just bluster as well. It's far from clear that every Democrat is down to radically reverse a decades-old tradition of easy confirmations for FBI directors—and they would need Republican votes on top of all the Democrats. "If they don't have the votes" to make the tactic work said American University congressional expert James Thurber, "then they don't have the votes."
Appointing a special counsel would be the job of Deputy Attorney General Rod Rosenstein, who did promise recently to name one to lead the Russia investigation if it became necessary. But it's hard to see how congressional shenanigans could lead him to reevaluate the level of need. Nickels argues Rosenstein would likely move to install such an official on legal grounds alone.
---
Watch Desus and Mero break down Trump's latest interview: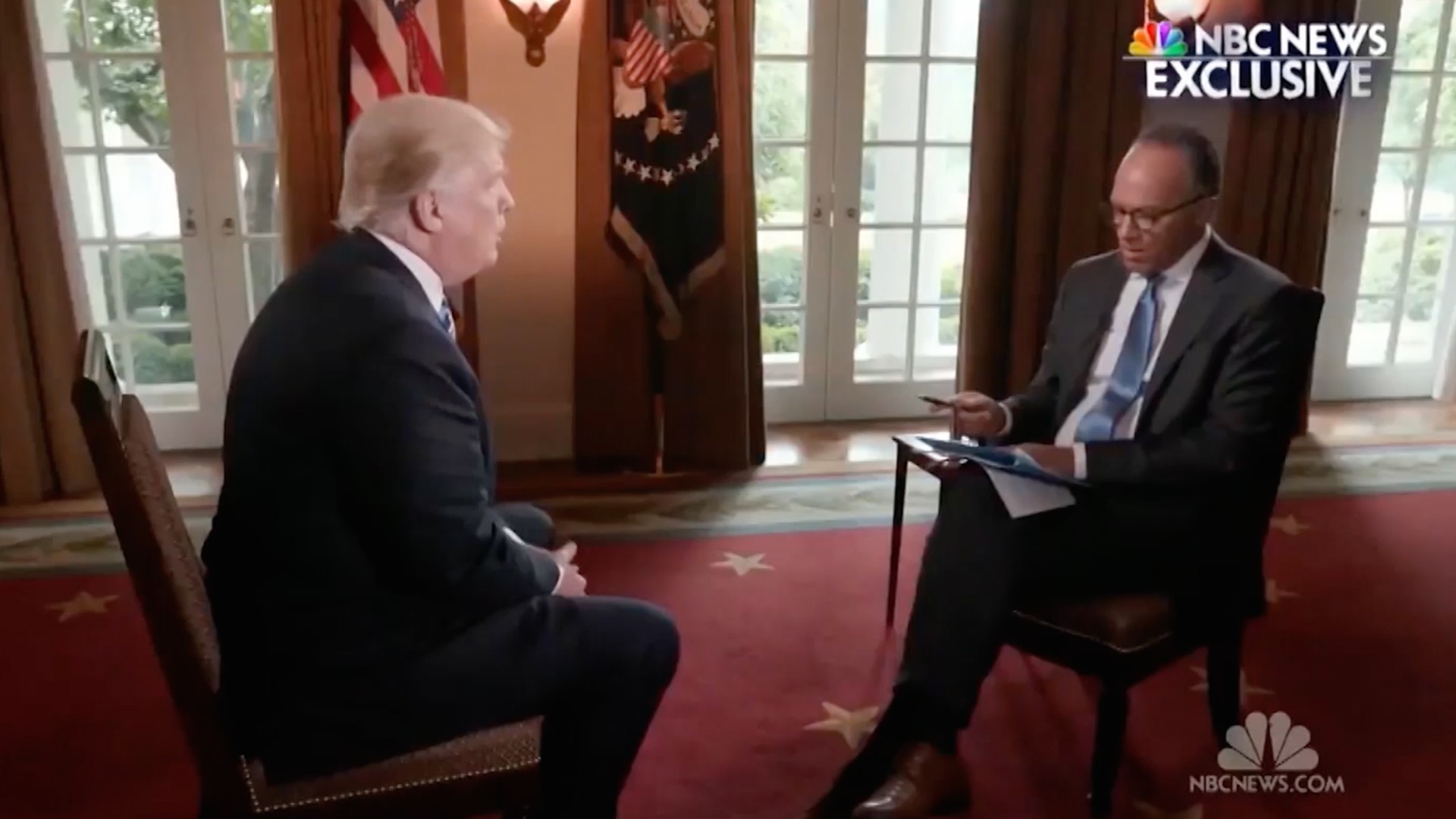 ---
Many Republicans have voiced concerns about Comey's dismissal or interest in a bipartisan congressional committee with subpoena powers, but their talk has been more contingent and reserved than Democrats'. And such talk won't convince GOP leadership, which has largely tried to ignore the Comey scandal and its implications, to actually go through with such a probe, the experts I spoke to agreed. It'd take something more like a loss of faith in existing congressional probes, the selection of a real stooge to replace Comey, or the definitive death of the FBI's Russia probe, and subsequent strong demand from a majority of their caucus to change that dynamic.
In other words, stalling a few Senate committees isn't enough. "It works only as evidence that [the Democrats] are tough guys who are willing to draw a line on principle," Nickels said.
At best, Democratic grandstanding in Congress will help to keep conversations about Comey's firing and the Russia investigation going strong for a while longer. That, said Thurber, will force Republicans to keep engaging public defenses of the president's moves, which will become increasingly uncomfortable for many legislators.
But Republicans also have strong incentives not to support a new probe so long as Democrats are trying to strongarm them. "It would set up a precedent that Democrats could use again and again to force a change in the agenda," Nickels pointed out.
And if they play obstructionists too long, she adds, they could easily come off as the new "party of no," perceived as harming the nation through prolonged inaction, which might alienate potential midterm voters. Democrats have not said how long they plan to keep up their haranguing, but some observers suspect Comey fallout may only dominate legislative politics into the early days of next week.
Fortunately for the Democrats, Trump seems set on prolonging the intrigue all by himself. On Thursday he fumbled his official explanation for why Comey was fired, contradicting his staff and publicly admitting that the FBI's Russia probe played into his decision-making. His claims about Comey's incompetence and the fact that he was told he wasn't himself under investigation have been disputed by the FBI, which seems ready to dig into its investigation and leak profusely. If Trump is masterful at anything, it is shooting himself in the foot and airing his own dirty laundry.
Follow Mark Hay on Twitter.