The Raptors' Serge Ibaka and the Bulls' Robin Lopez officially joined the NBA fight club after throwing punches during this week's game. The two players may have caused quite a stir, but as Desus and Mero point out, their brawl was child's play compared to what went down back in the 90s.
On Wednesday night's episode of Desus & Mero, the hosts reminisced over the good ol' days of NBA fights—including Kobe vs. Chris Childs and Ron Artest vs. Ben Wallace vs. the world.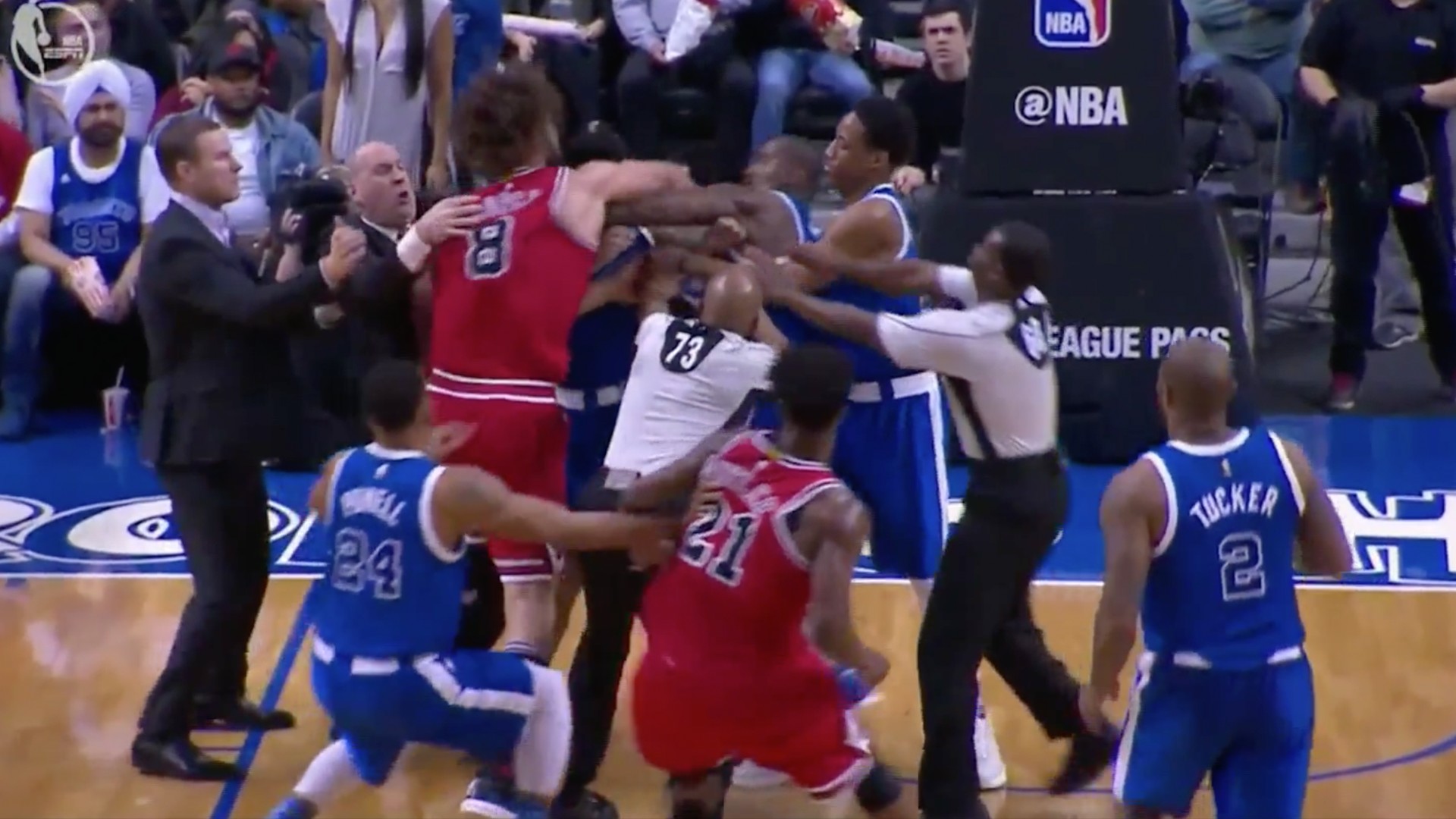 You can watch last night's Desus & Mero for free online now, and be sure to catch new episodes weeknights at 11 PM on VICELAND.